Beach time requires beautiful beach dresses. Fortunately, modern ladies have various styles to choose from. There are so many fantastic designs, materials and ways to customize the beach outfit. So, definitely, each beauty will find something that will meet her taste and preferences.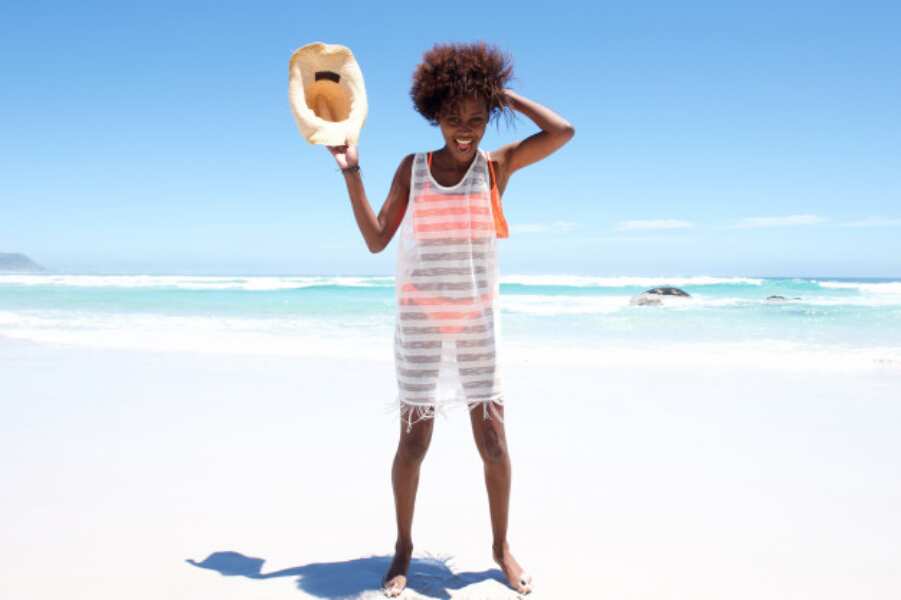 Photo: freepik.com
Popular styles of beach dresses
Summer wardrobe of almost any woman necessarily contains a few products that are particularly light and charm. Modern stylish directions allow you to choose fashionable beach dresses and tunics for every taste and preference. Famous fashion designers never bypass this trend in fashion, and each season they replenish their collections with stylish summer beach dresses for fashionable women of both young age and more mature young ladies.
Today, beach dresses for women is meant a blouse of a free cut, which has a different length: from mini to the maxi. The clothe, does not have a collar, and the presence of sleeves depends on the style chosen and the woman's wishes. Often a tunic is worn with a belt, which can be the most diverse, ranging from a stylish, fashionable and branded product, and ending with the usual fabric strings.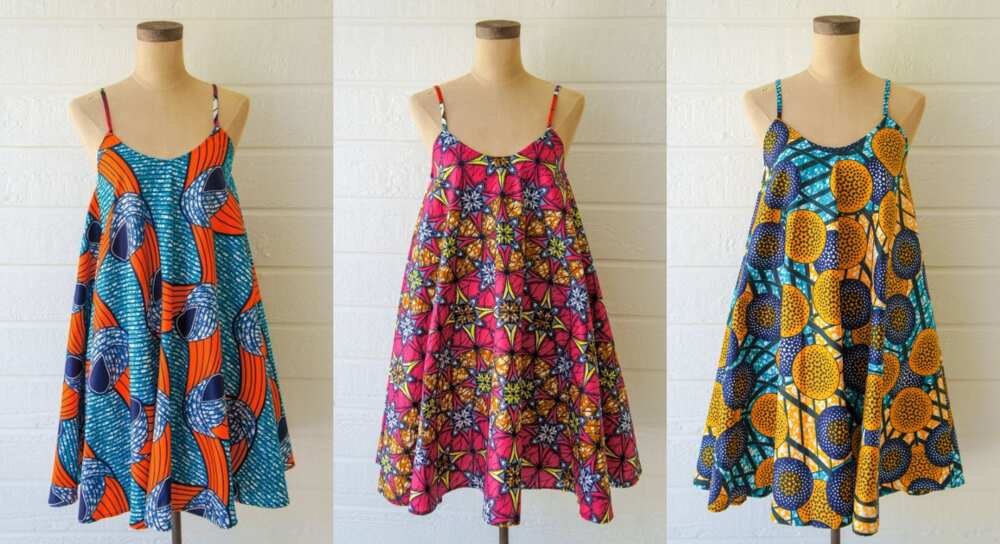 Styles of summer beachy dresses are incredibly diverse. Today there is an opportunity to choose a product for any figure that would favorably emphasize all its properties, give femininity, elegance, and grace.
Pareo
By pareo is meant the element of summer clothes, which consists of one large piece of cloth. It can be worn in various ways, which were discovered by fashion designers and women themselves. To do this, you do not need patterns, scissors or other sewing devices. Just a little imagination, step-by-step briefing, which can be found on the Internet, a few hours of free time and desire.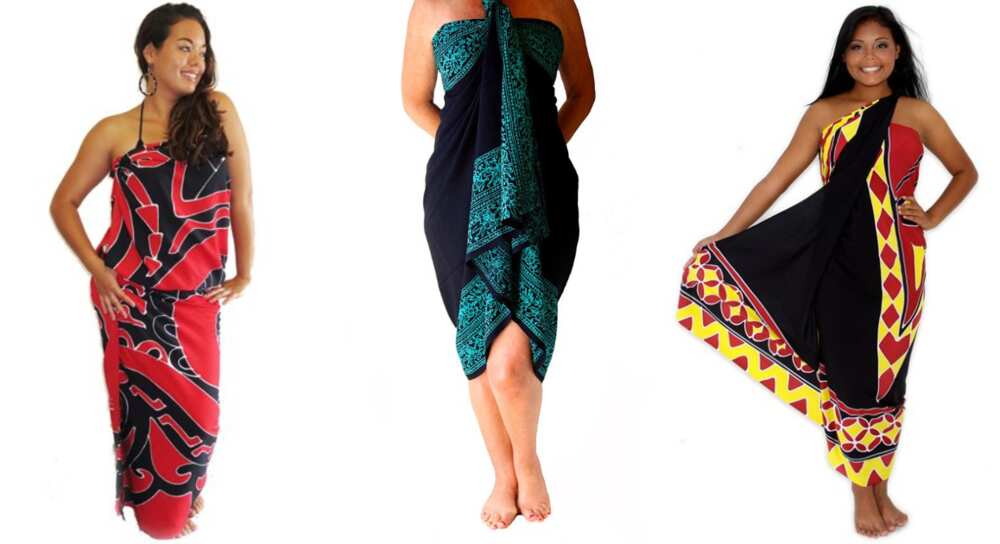 READ ALSO: What to wear to the beach in 2018
Sundresses
Beach dresses for women are an indispensable thing for a weekend at the seashore. Besides, you can wear it not only on the beach but also for evening walks, dates, and informal meetings. In a sundress, a woman feels at ease and lightly, and the overall image creates the impression of extreme tenderness and romance.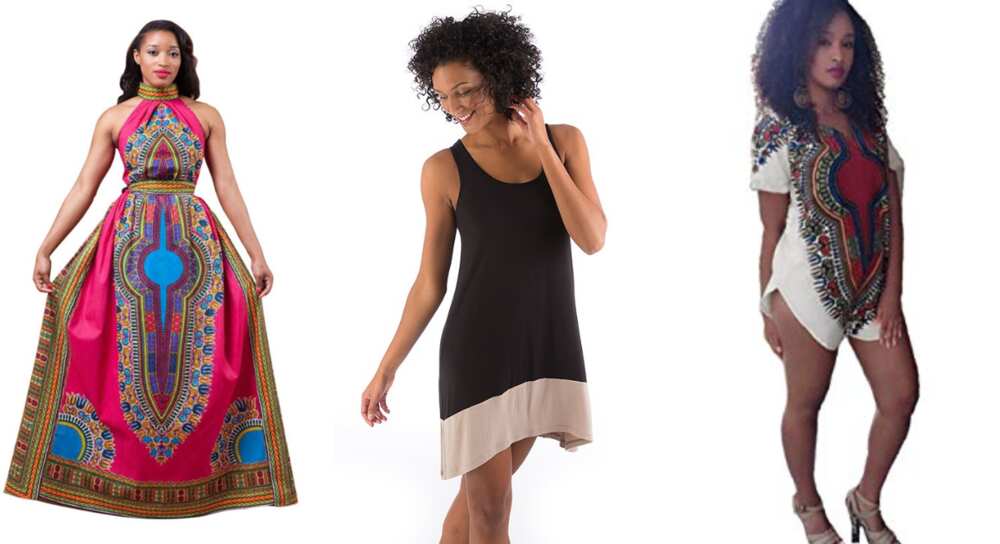 There are so many beach chiffon dresses designs that any woman will be able to choose an individual version for you.
With bare shoulders
The dress with bare shoulders gives the woman the opportunity to demonstrate the smooth curves of the neck, the beauty of the neckline and the shoulders.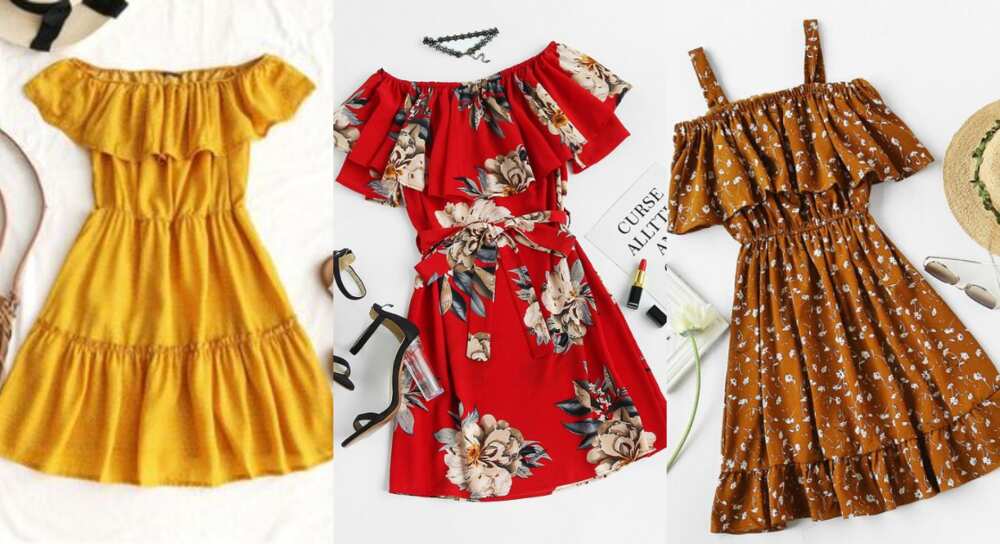 There are different types of this dresses:
dress without straps;
dress with lowered straps;
dress with straps, which are tied at the neck, or intertwined at the back.
With open back
The dress with an open back combines at the same time mysteriousness and intrigue. It can be perfect for an evening romantic walk on the seaside.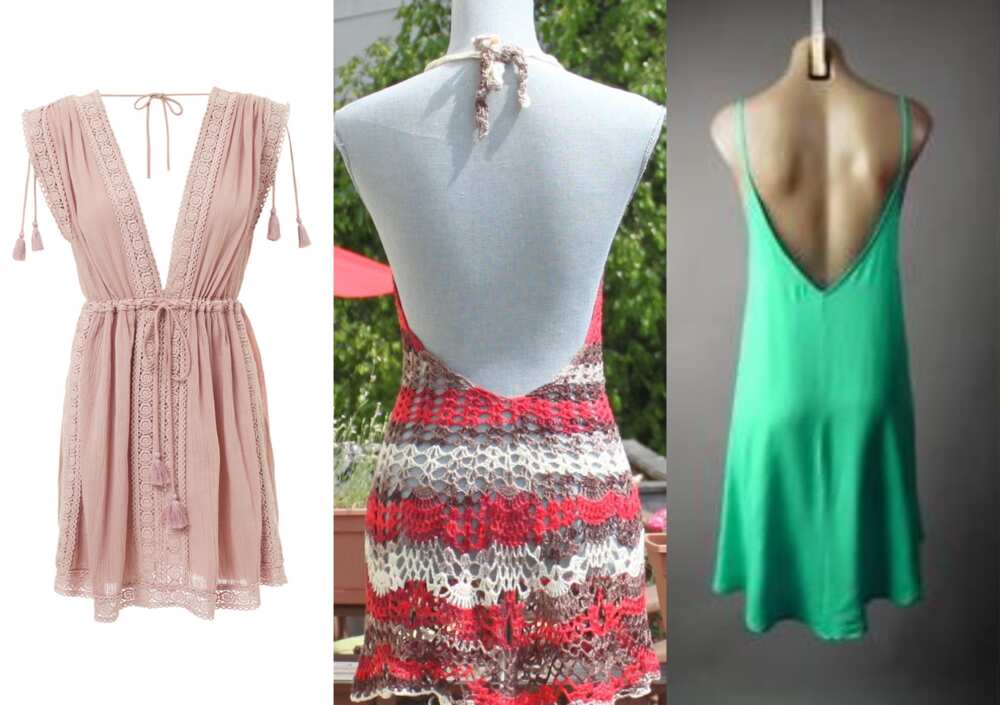 Transparent
Modern fashion has provided summer dresses made of transparent, lightweight fabrics trendy and widespread. The material from which the clothing is made gives the woman airiness, almost weightlessness. The see-through beach dress will be an excellent option for visiting the beach because it is perfectly combined with swimsuits.
T-shirt style beach dresses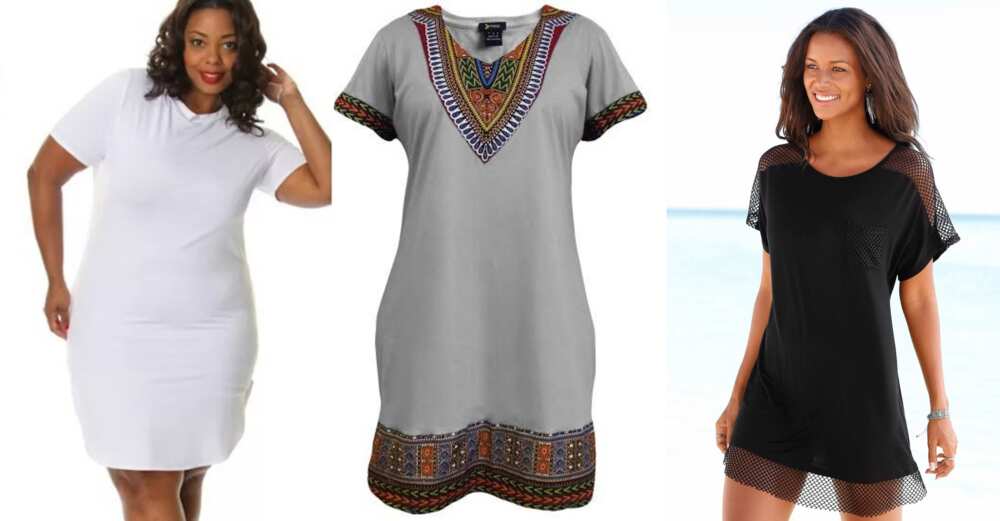 T-shirt styles of beach dresses is an excellent option for a woman with a non-standard figure. It favorably covers all the shortcomings, leveling it, while remaining a very convenient and practical dressing. T-shirt dress is great for active and restless women.
Colors and embellishments for beach dresses
The color patterns of summer beach dresses and tunics are amazing. They use various prints, ornaments, and designs, which favorably emphasize certain features of the female figure.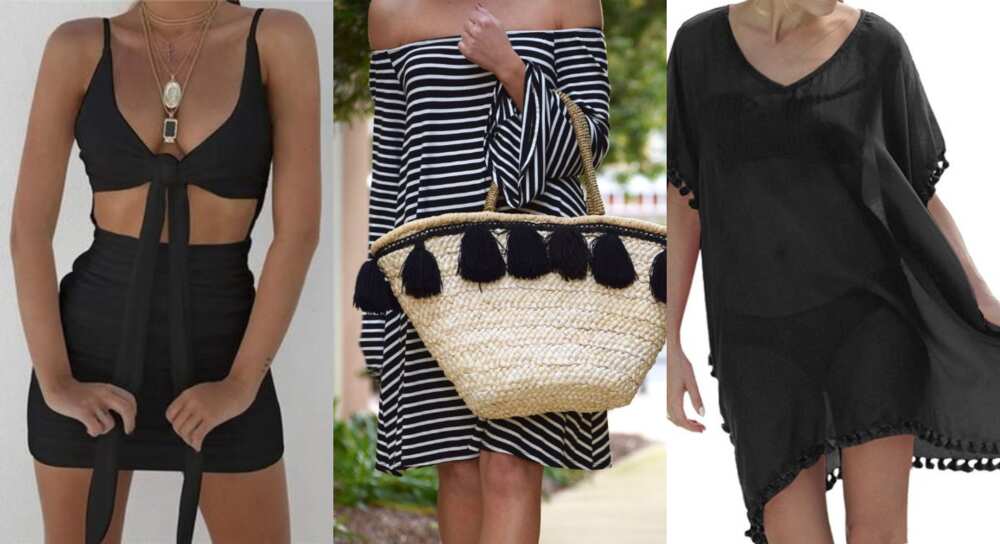 The red summer dress is an option for a self-confident woman who is used to being the center of attention. Juicy red hues immediately distinguish the owner of such a dress from the crowd and accentuate the interest of those around her.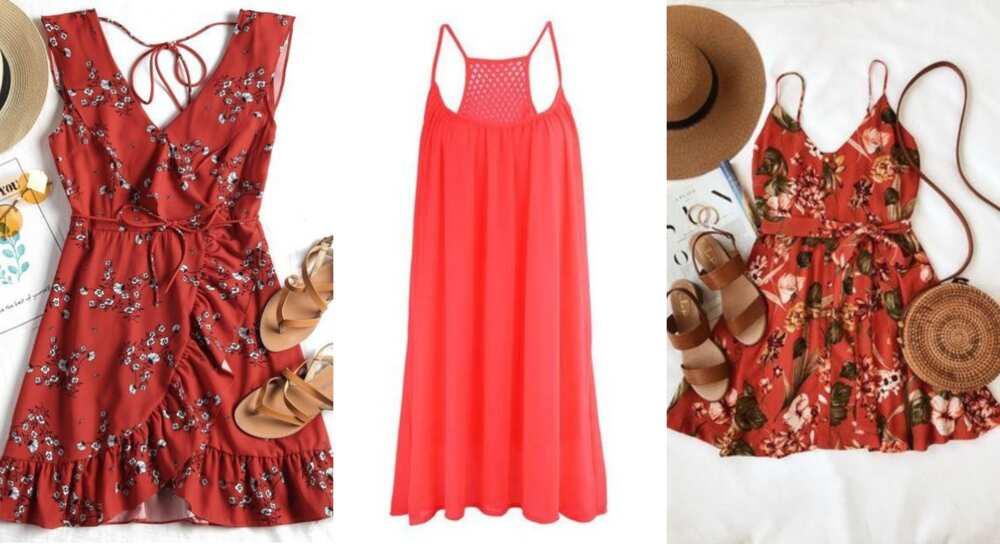 Black summer dress, despite its seeming dullness and primitiveness, is an excellent option for evening walks on the beach. Black has always been popular and is a classic option for many things. However, as a beach option, it is rarely used.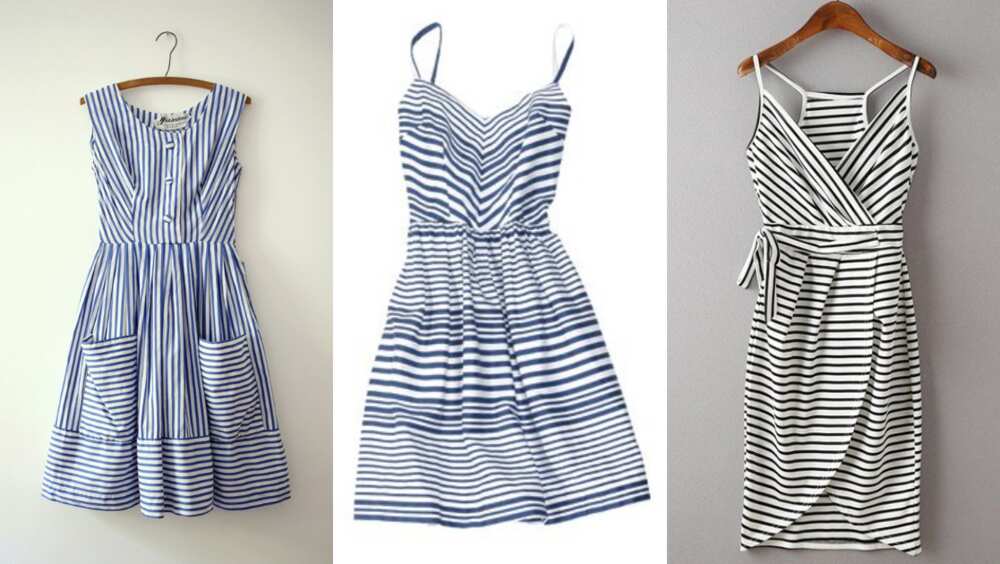 READ ALSO: Trendy Ankara beach wears for ladies to rock in 2018
The beach dress in a stripe enjoys special benefit today. The juicy blue color reminds of the sea. This is just the right fit for the summer style of the beach dress.
Fabrics and textures of beach dresses
Light, transparent, "breathing" fabrics are usually used for sewing of summer dresses. They make the image light, and allow the woman to feel both free and feminine at the same time. Transparent, lightweight chiffon, used for a beach dress, gives its owner an incredible attractiveness and romance.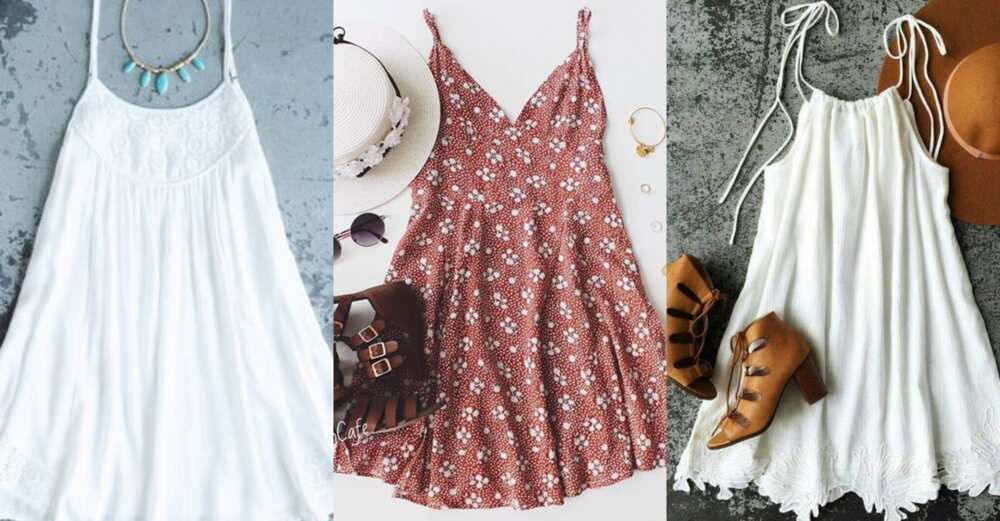 Lace has always been considered the standard of romance and elegance. Everyone can afford beach dresses from lace. At this time, lace beach outfits are common and have the same success. A distinctive feature of such clothing is that it will not leave the public indifferent to you.
Knitted fabrics are also used for sewing summer dresses. However, they must be very thin in this case. Knitwear as a material is very comfortable and practical to use. Therefore, a summer beach dress made of knitwear will be a beautiful beach clothing for you.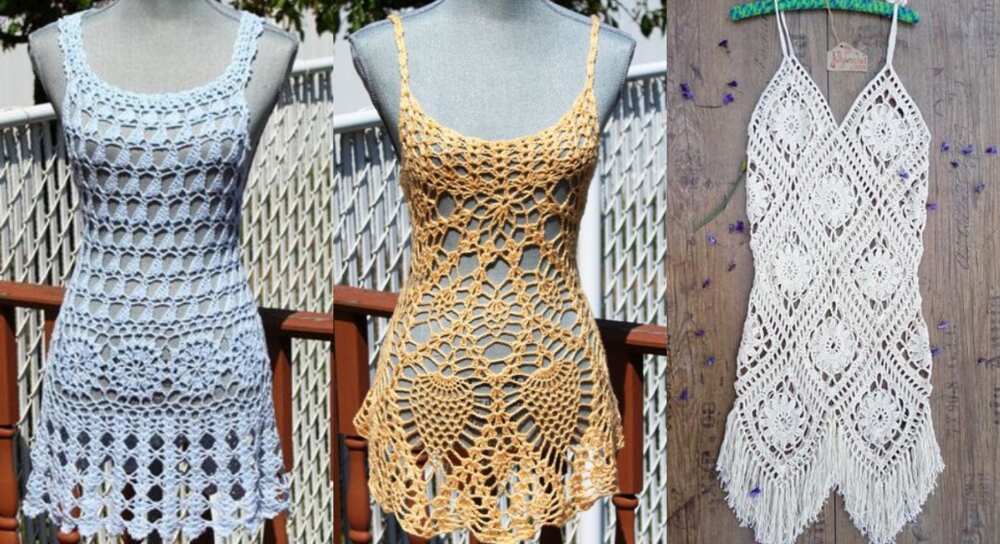 A cotton dress is a universal version of beach dress, which can be suitable for leisure and entertainment. The natural, hygroscopic and anti-allergic nature of cotton makes it an attractive and widely used material for sewing beach dresses for women.
Length of beach dresses
The length of the summer beach dress or tunic can be wholly different and depends on the preferences of the woman.
Long beach dresses
Maxi dresses are characterized by the fact that it is inconvenient to move in it actively. Therefore, if you have such a rest ahead, then it is best to refuse this option. Besides, a long dress is better suited for tall, slim girls and women, making their figure even more feminine, and setting accents in the necessary places.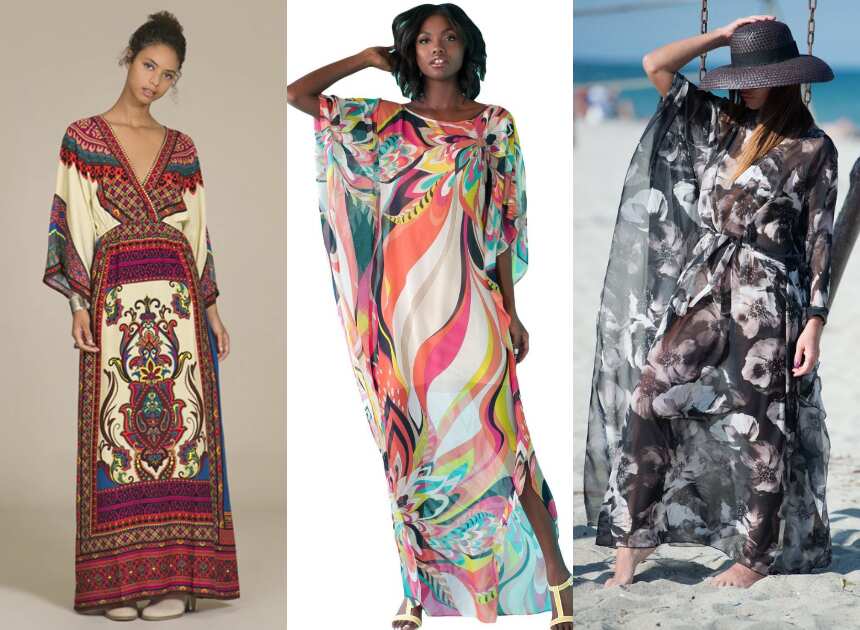 Short beach dresses
If you are an active woman, spending your holidays not only on the beach, a short summer dress that does not hinder movement is perfect for you.
How to wear beach dresses
Summer dresses and tunics belong to universal things that can be worn not only on the beach but also worn in the city, taken with you on trips. If the beach dress is transparent, then it can be put on with a fitted top. Most often, a tunic can be seen in combination with trousers, shorts, jeans or a tight-fitting short skirt.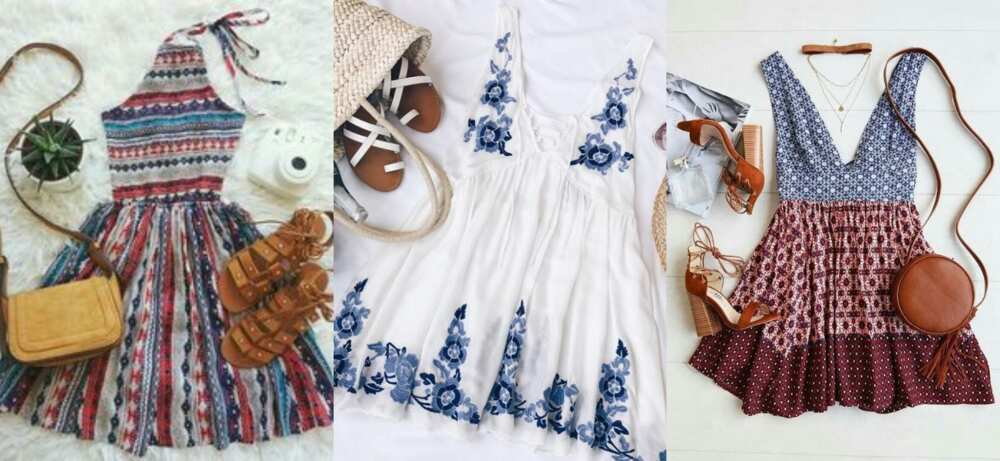 Shoes for ladies beachwear such as tunic or summer dress should be selected appropriately: light, comfortable and practical. The most commonly used are various styles of sandals.
To create a romantic look, you can opt for a chiffon tunic trimmed with drapes and made in soft colors. It is recommended to combine it with a top of the same color as the tunic. You can mix it with light, stylish jeans, and light, comfortable heelless shoes.
READ ALSO: Cool beachwear for guys in Nigeria: main trends for this year
Source: Legit.ng