Latest jumpsuit styles in 2018
What are the latest jumpsuit styles in 2018? The jumpsuit is an outfit that's perfect on any lady's body. In fact, jumpsuit is the universal wand for different types of figure. What designs are trendy this season?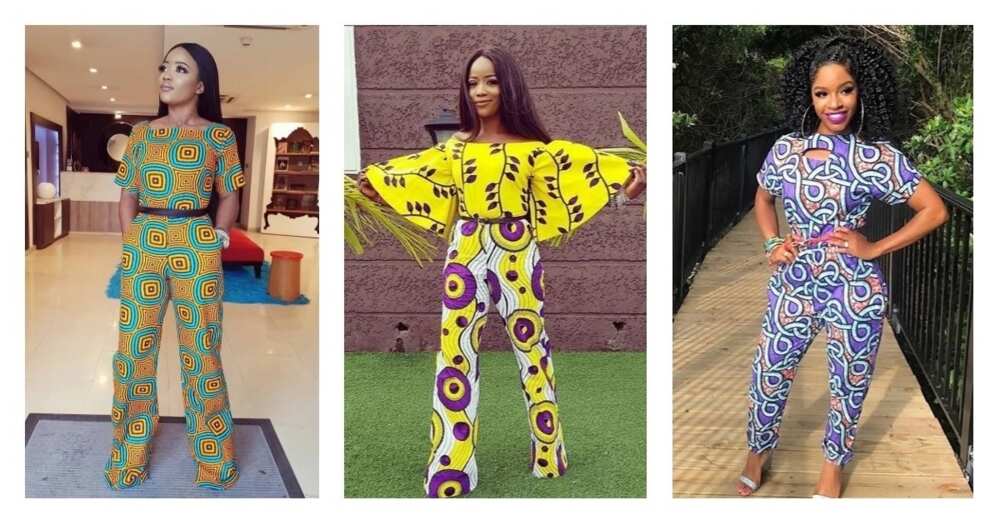 Every modern fashionista dreams to look always stylish and fashionable. But at the same time, the critical factors in choosing your wardrobe are simplicity and comfort.
To determine the latest trends 2018, we offer you women's jumpsuits. The items can combine the everyday style with elegance and femininity.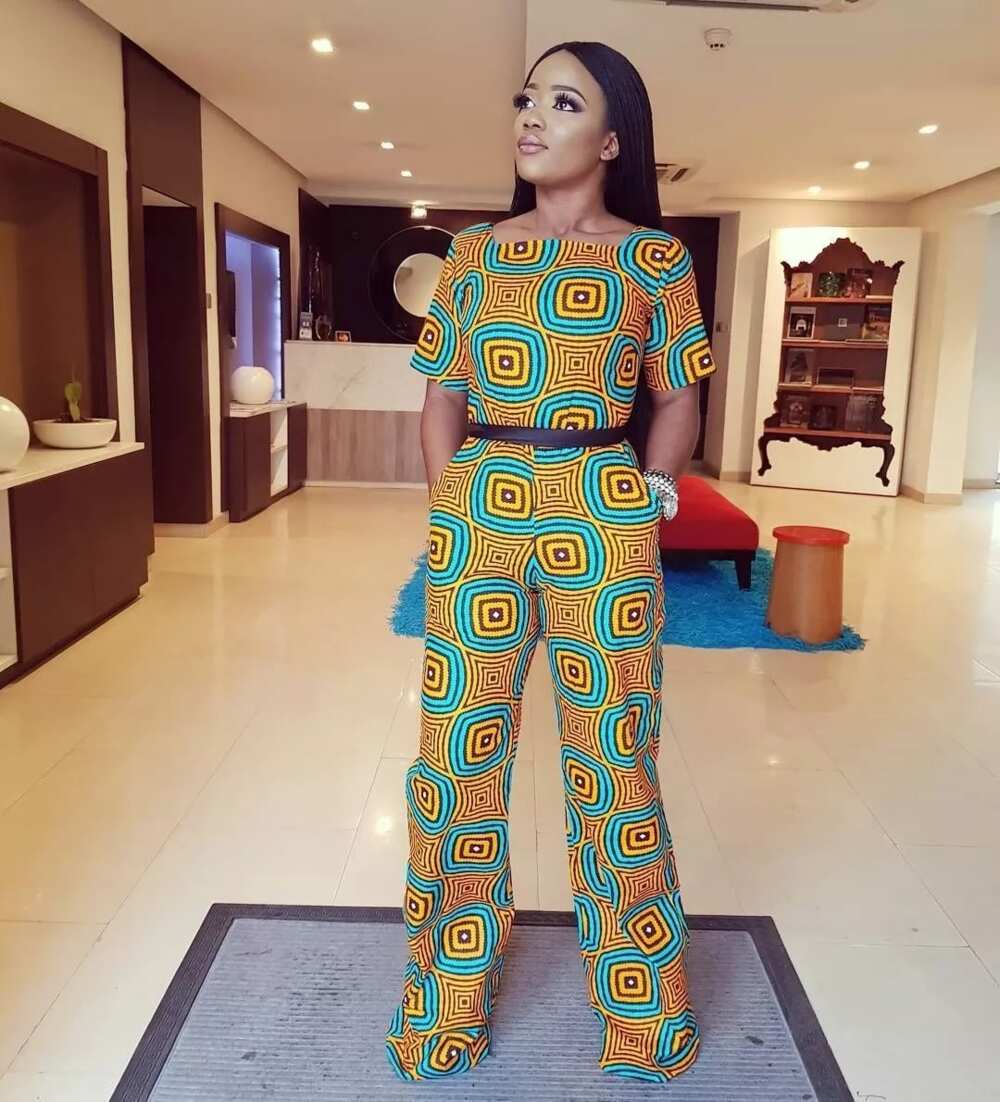 Although jumpsuits or overalls are not a new option in the fashion world, nevertheless, every year many designers offer girls completely different variants of this outfit. In their collections, various models are quite capable of replacing many other styles of clothing.
At the end of the 19th century, probably, no one could imagine that the development and production of special clothes for workers by the American company Levi Strauss in a century and a half would get such forms and quantities.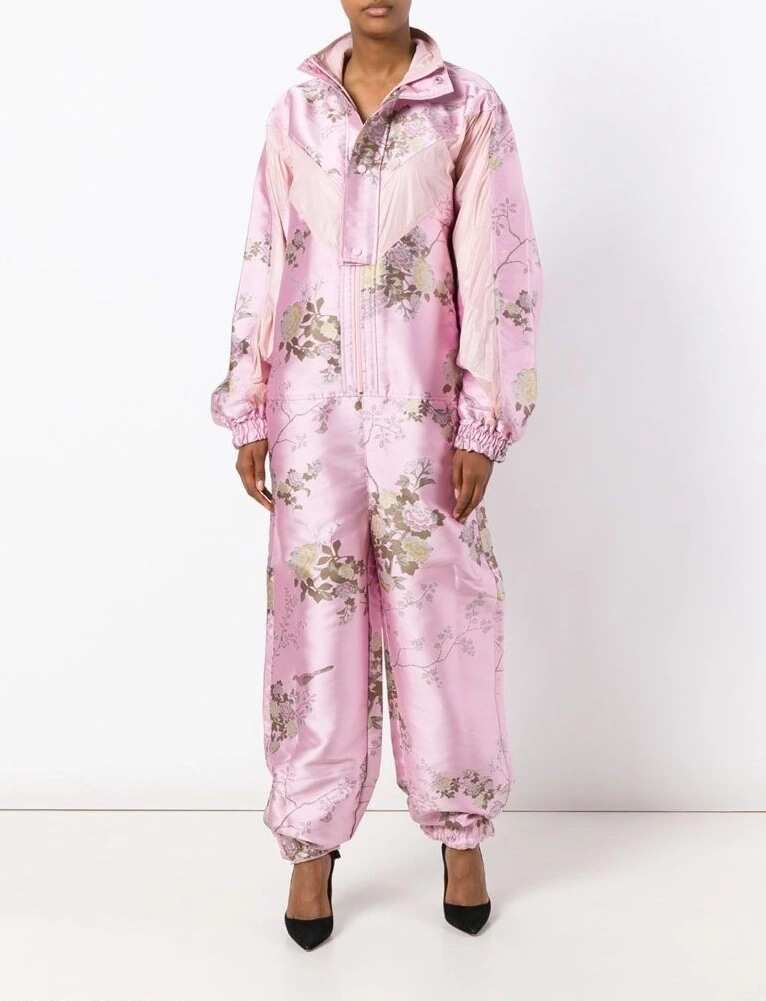 Thanks to bold design experiments, the jumpsuits took their place in the fashion world. Now it's a stylish trump card in the wardrobe of true fashionistas. The original tailoring, and fabrics have changed. In fact, everything has changed, except for the basic principle of top and bottom combination.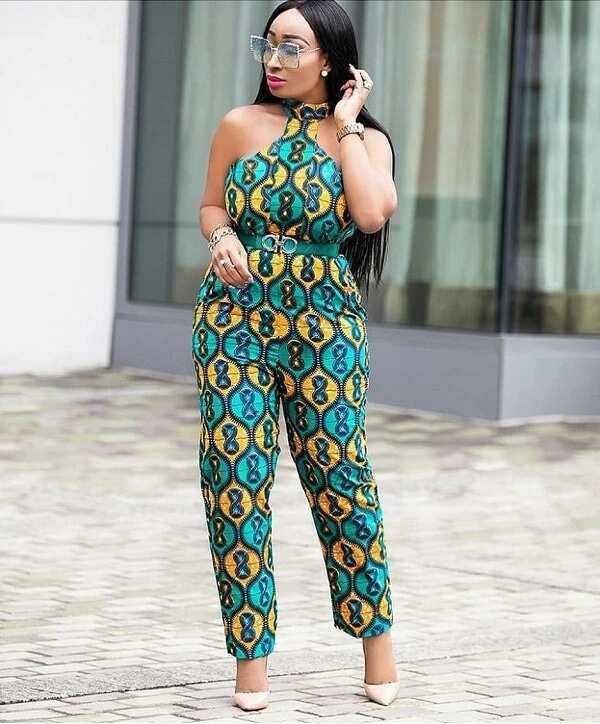 Latest jumpsuit styles in 2018
Joint pants with a top are chosen for completeness of the image. Picking up the size of the model corresponding to the event where a lady is going to go, you cannot think about its combination with other clothes. A pair of shoes, a bag, and stylish hairdo is the best companions of overalls.
The jumpsuit for women doesn't need the other elements of the wardrobe, as it's a self-sufficient diamond in a stylish look.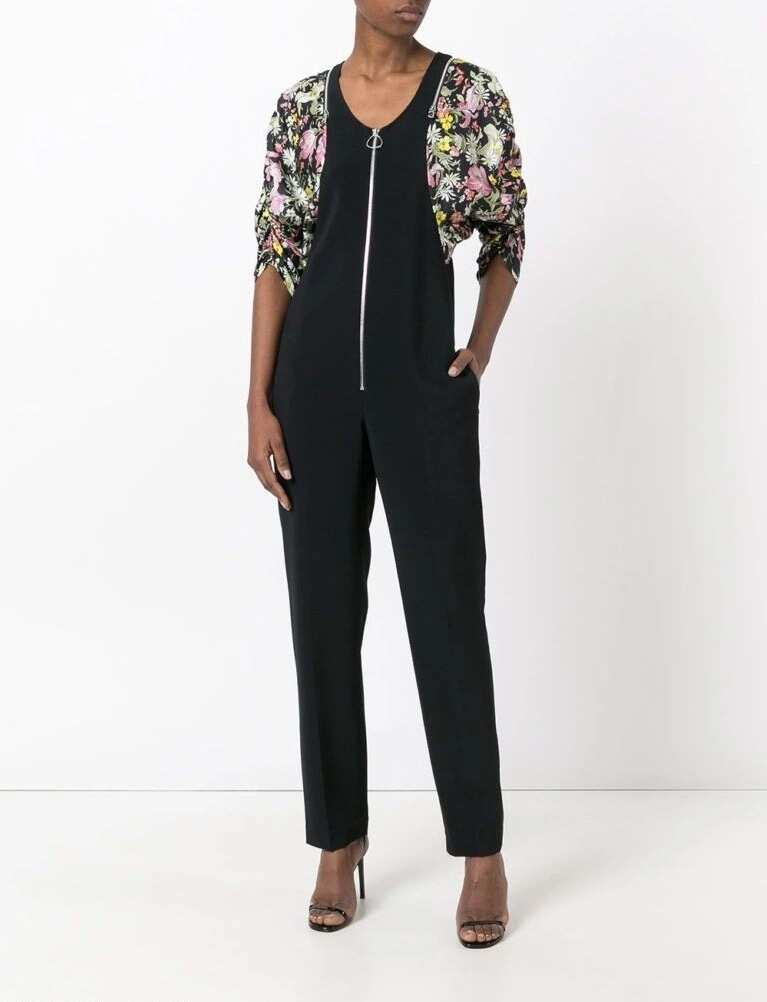 The current fashion for a variety of shapes, colors, and styles covered the overalls. Couturier marked the main direction for this item. It's a maximum of originality and a lack of simplicity. Every day, sports, evening or business models must have a 'twist' in the cut, fabrics texture, color palette
.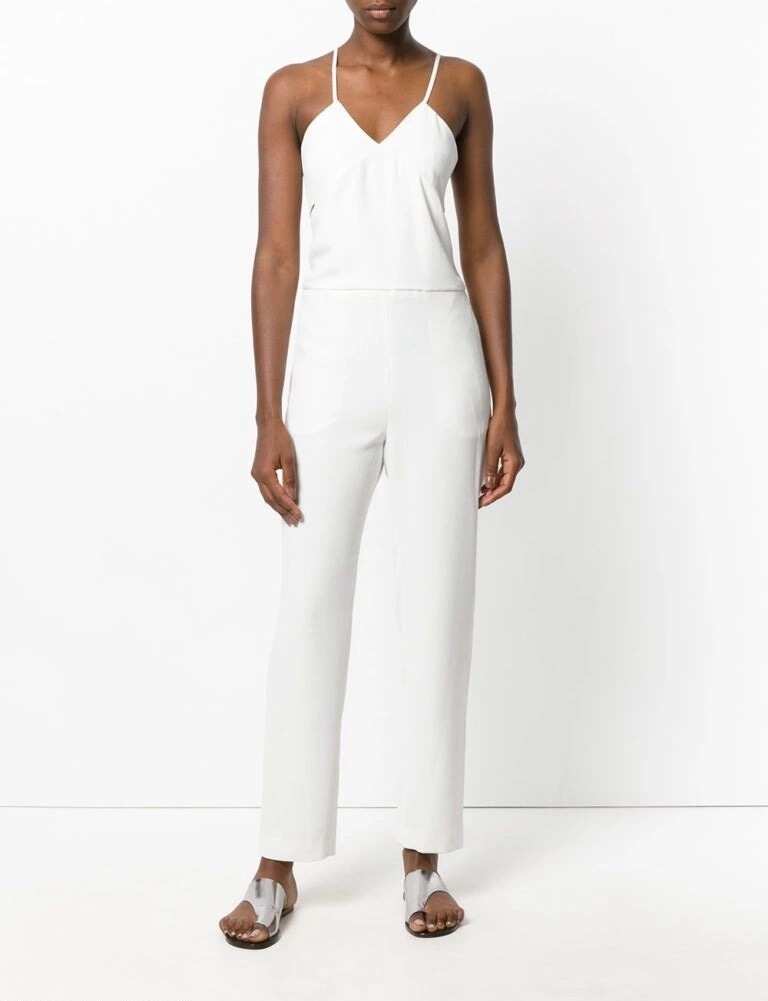 Fabrics and colors for trendy women's overalls in 2018
We can talk about the color palette for jumpsuits infinitely. Cold and warm colors, bright and muted tones were used in full. Evening styles in classic black and white colors looked very conservative and stylish. Plain colors are diluted with bright floral and abstract prints.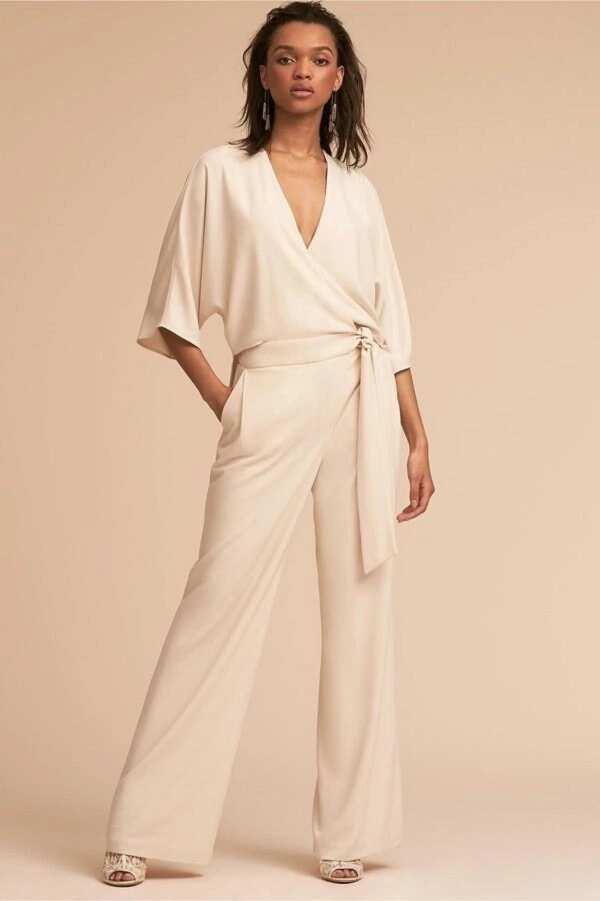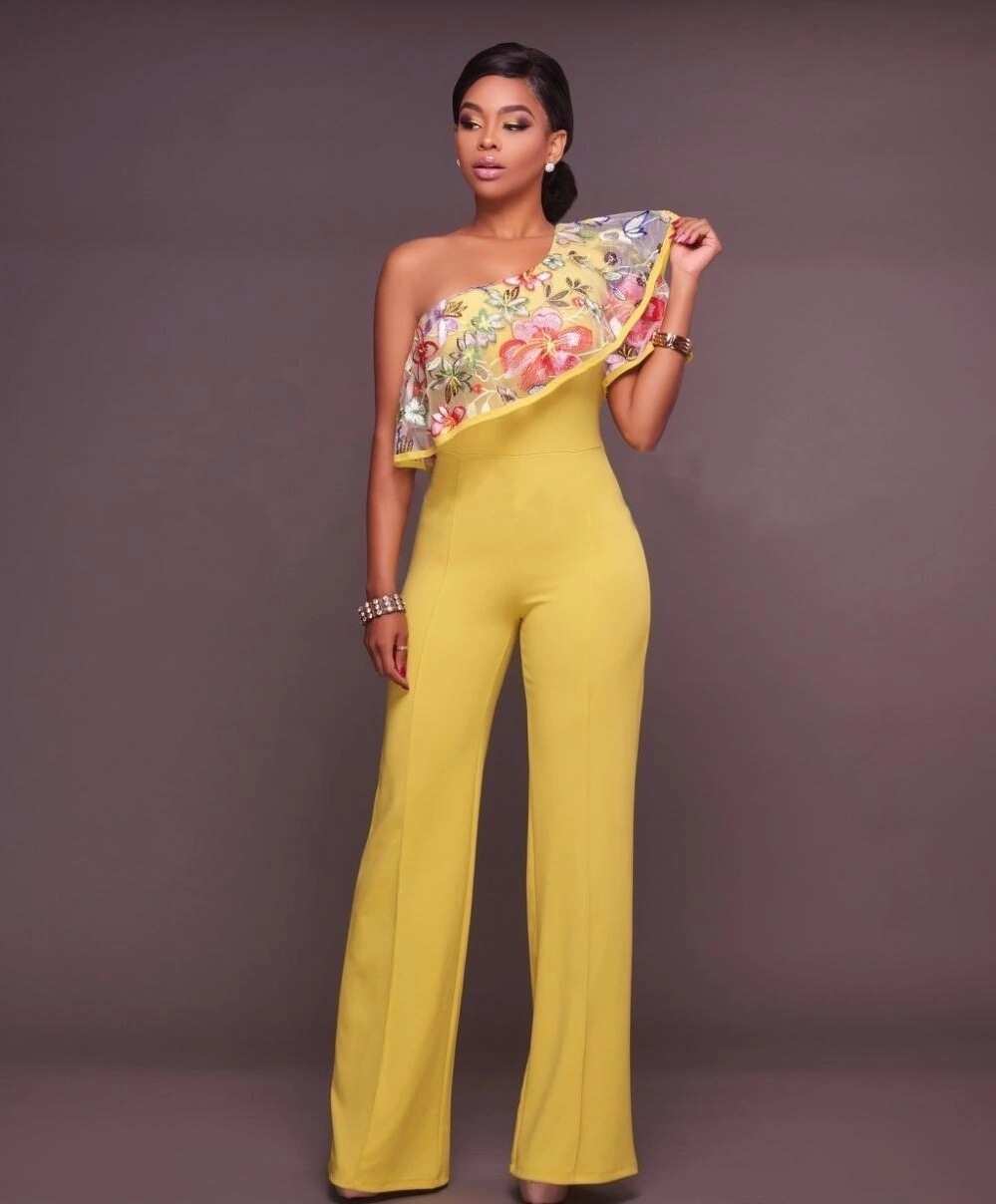 It is worth noting that the most popular colors and tones for jumpsuit styles are:
yellow
white
gray-green
blue
pink
beige
red
blue
coffee
cream
burgundy
In the latest collections, the styles are multidirectional. You can see overalls with shorts as well as with flared trousers made of flowing fabrics.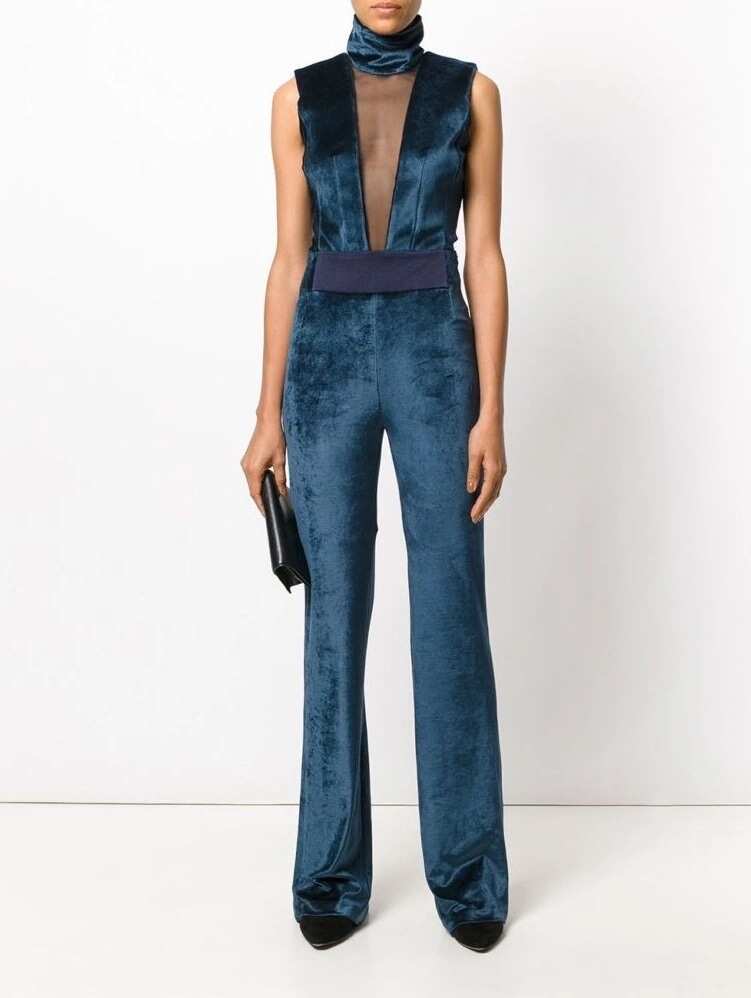 Thanks to the variety of styles, designers use a wide range of colors and a lot of different textiles.
The breadth of this wardrobe item's application assumes no less large assortment of fabrics used by designers:
jeans
cotton
silk
chiffon
guipure
At the shows, interesting variations of evening jumpsuits are presented. They combine just two textiles - silk and guipure.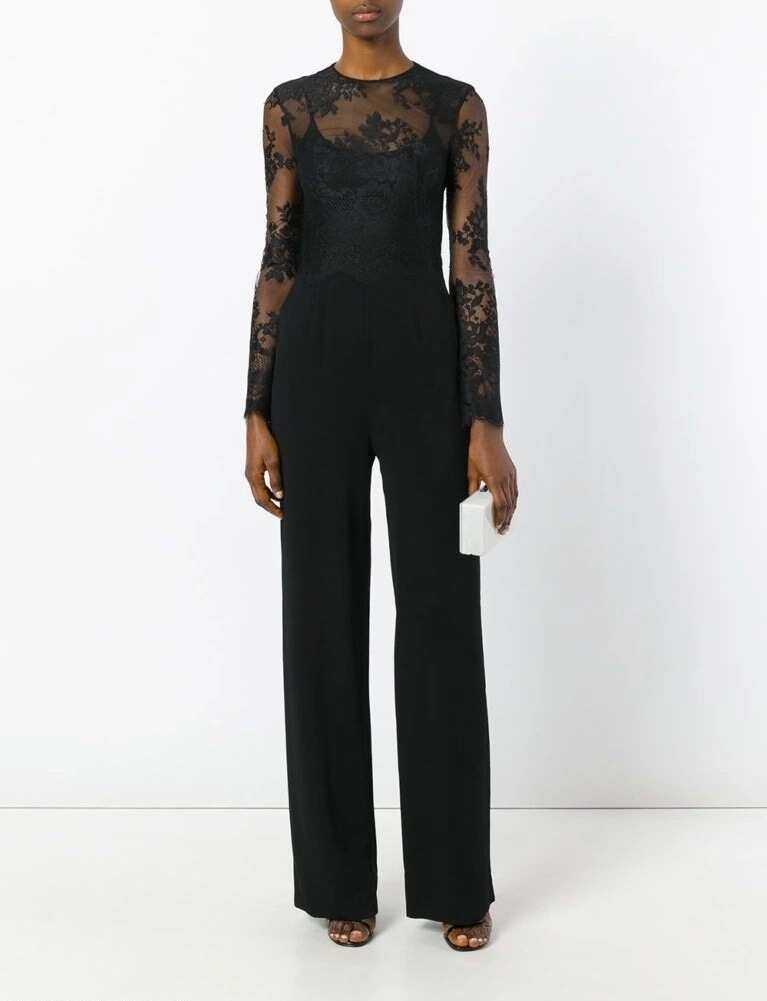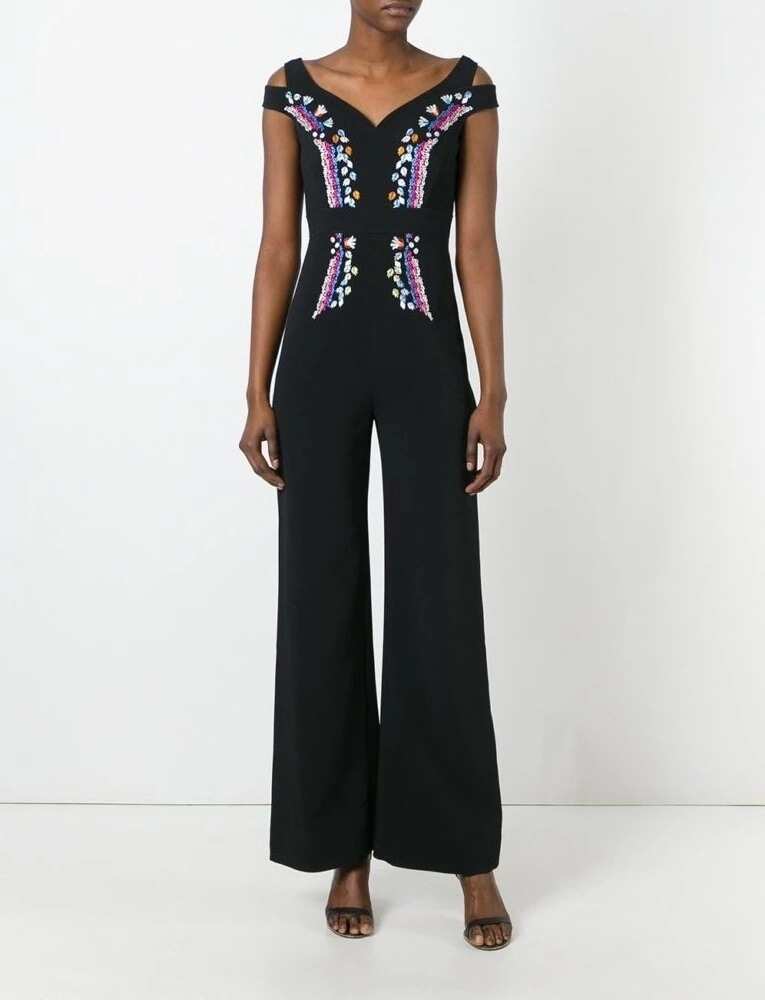 The following elements are used as a décor:
lace inserts;
flounces and frills;
embroidery with threads or beads;
applications.
For making elegant lines to the silhouette, belt of the same fabric or leather straps are used.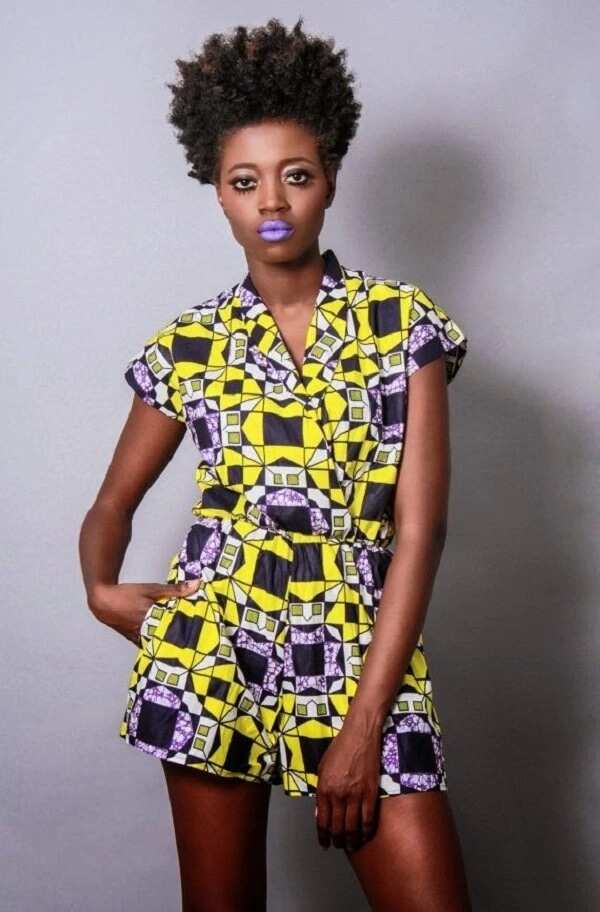 Latest Jumpsuit styles with shorts for ladies in 2018
Denim models with a standard length and ultra short are decorated with pockets in the form of rhombuses or hearts made from the same textile.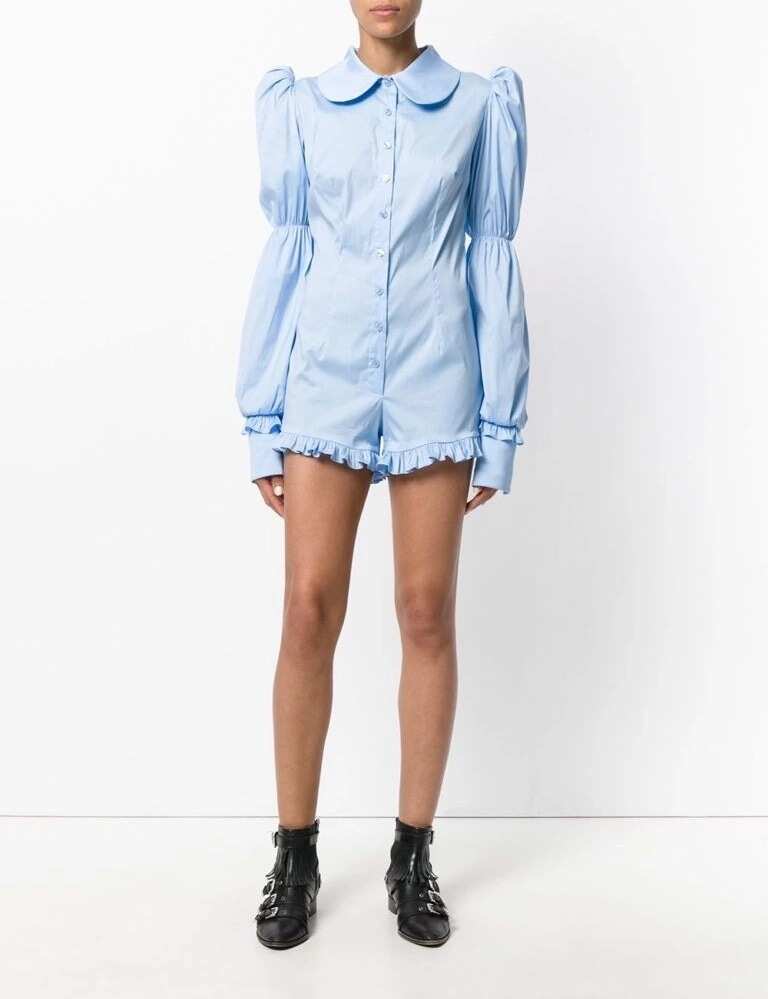 Designers don't hesitate to give models a shabby appearance intentionally, decorating them with scuffs and slots. The overall with shorts create a complete image in hot days.
The fans of safari style can find jumpsuit models with shorts in khaki color palette made both in the traditional form, and more exquisite with thin straps and an open back.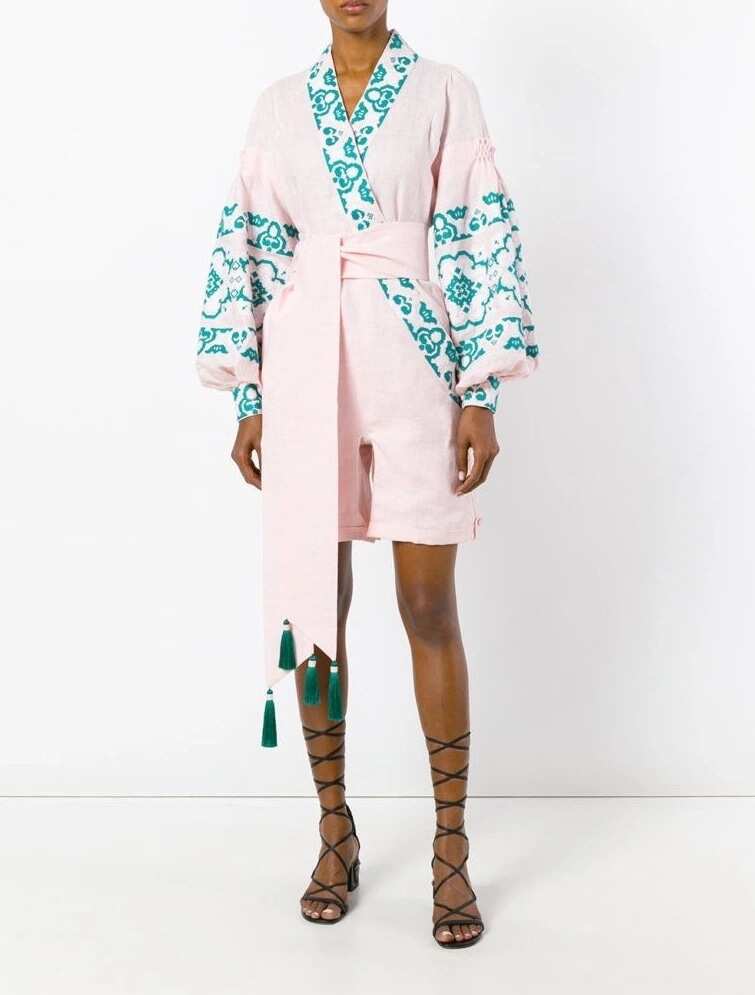 Also, couturiers offer romantic styles. Open shoulders, long frills, and lace combined with the classic fabrics used in evening fashion give a special chic to the styles.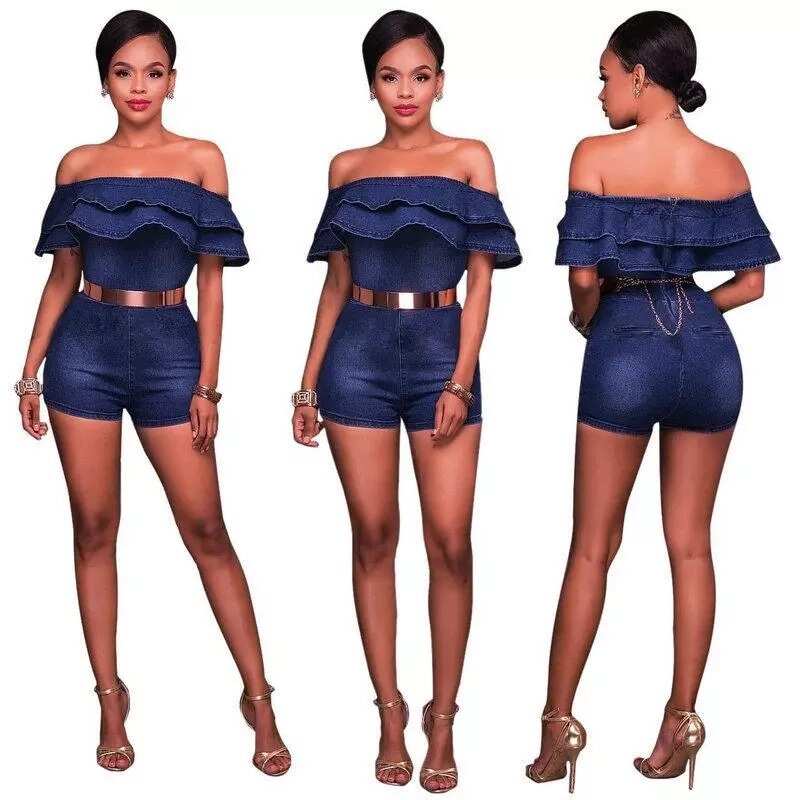 Denim overalls in 2018
Denim jumpsuit has a history of more than thirty years. As it isn't a surprise, but the original cut of this wardrobe item hasn't undergone severe transformations for all time of its existence and still enjoys popularity.
Denim overalls help out when there is no time to think through your image.
READ ALSO: Ankara high waist trousers: best designs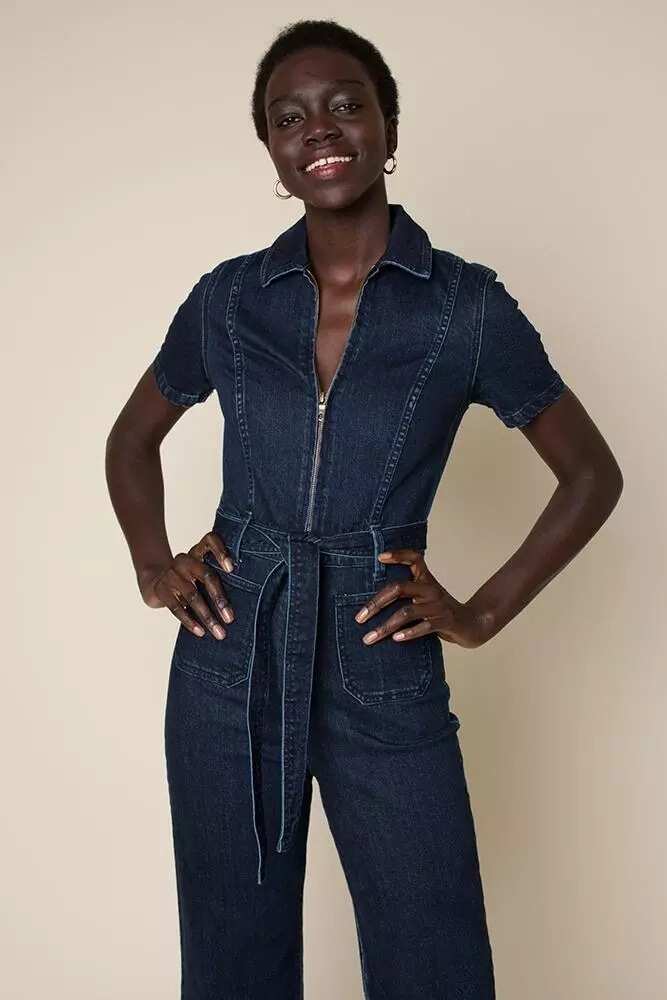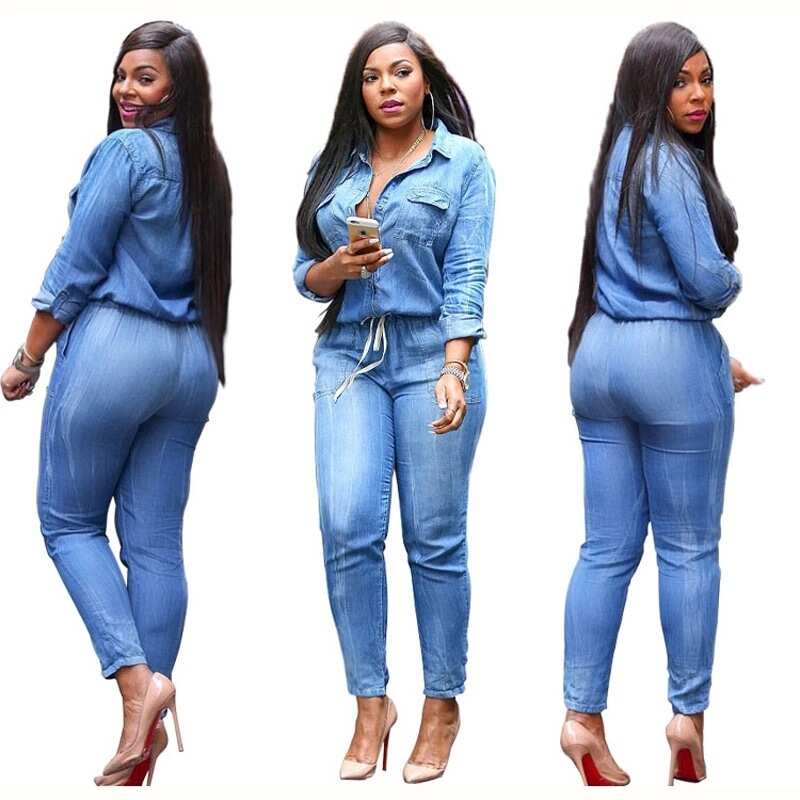 Denim jumpsuits for plus size ladies 2018
Girls with extra pounds prefer jeans overalls because of the rather dense fabric. It hides the body's shortcomings from prying eyes.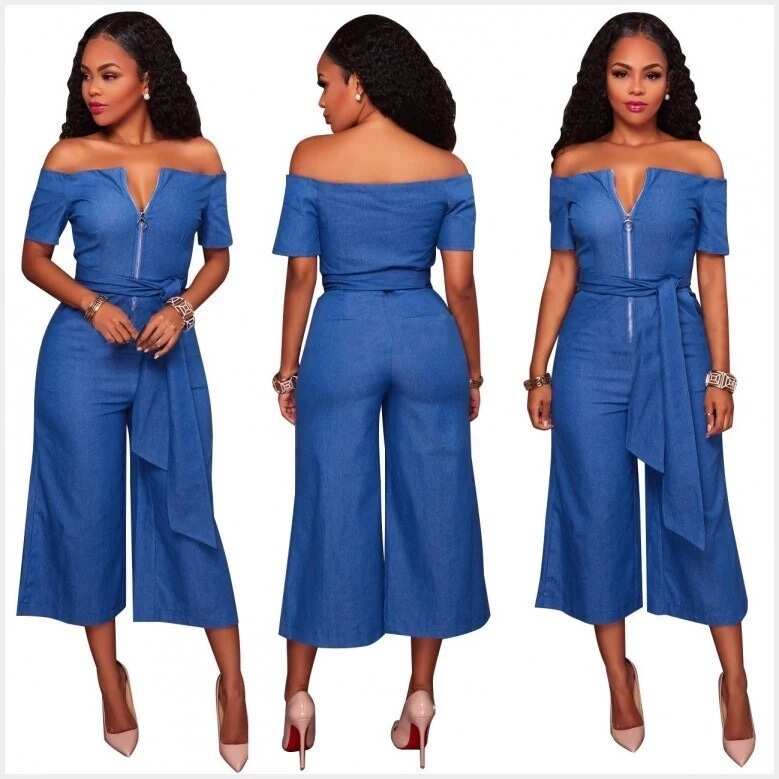 Even though plus size figure can be different, the almost universal option has a straight cut without fitting of a woman's body. Designers offer to emphasize the style of classic models with the decor.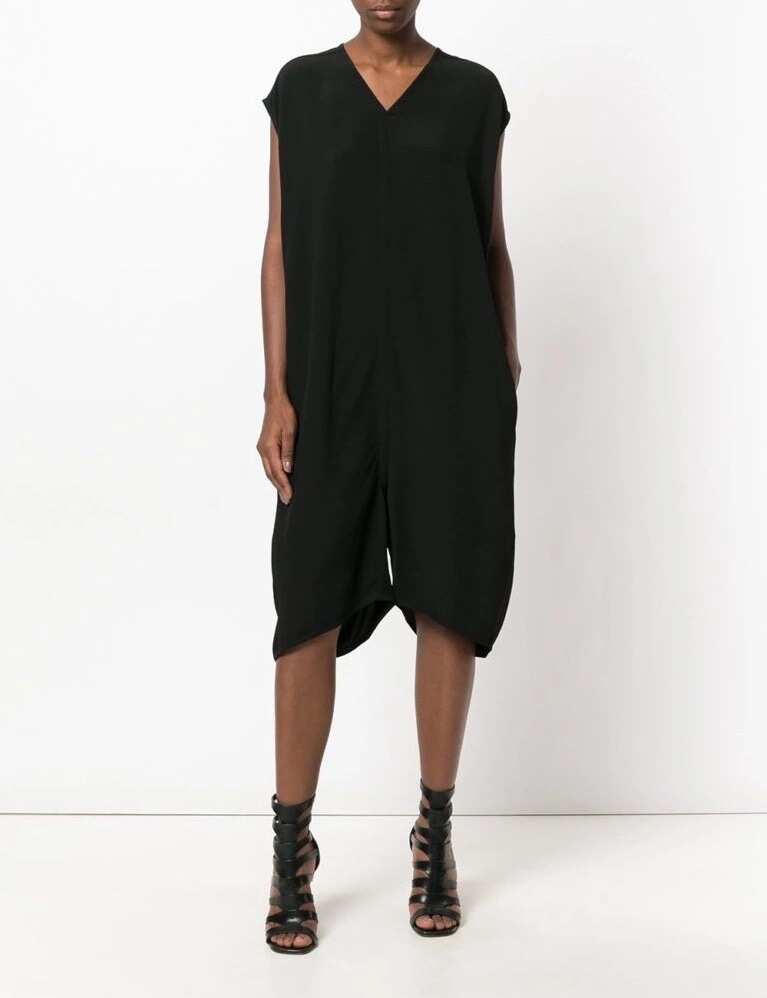 Baggy jumpsuit styles in 2018
Baggy styles for overalls add the volume to slim young ladies and hide extra pounds for plus size women. Oversize jumpsuits can make real miracles with a figure.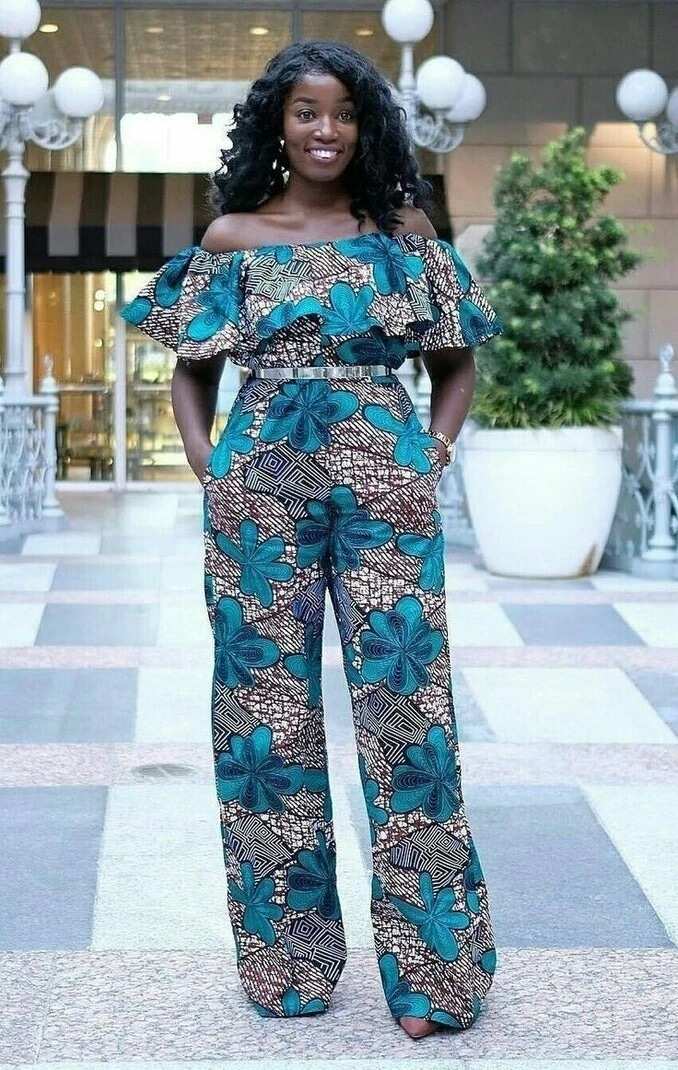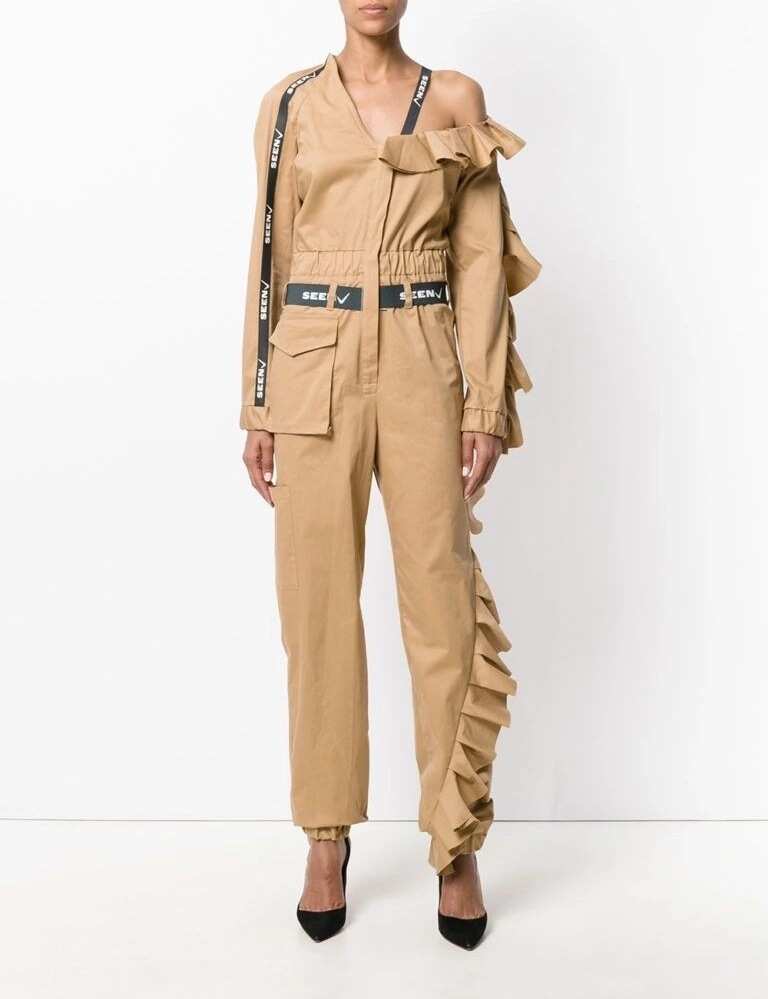 Women's overalls made of cotton fabrics in 2018
The jumpsuit made of light cotton fabric is a good idea for the hot weather. Fashionistas choose it because of comfort that is given by natural material. The ventilation capacity of cotton allows the skin to breathe even on the hottest day. Moreover, the modern production makes the fabric soft and not-crumpled.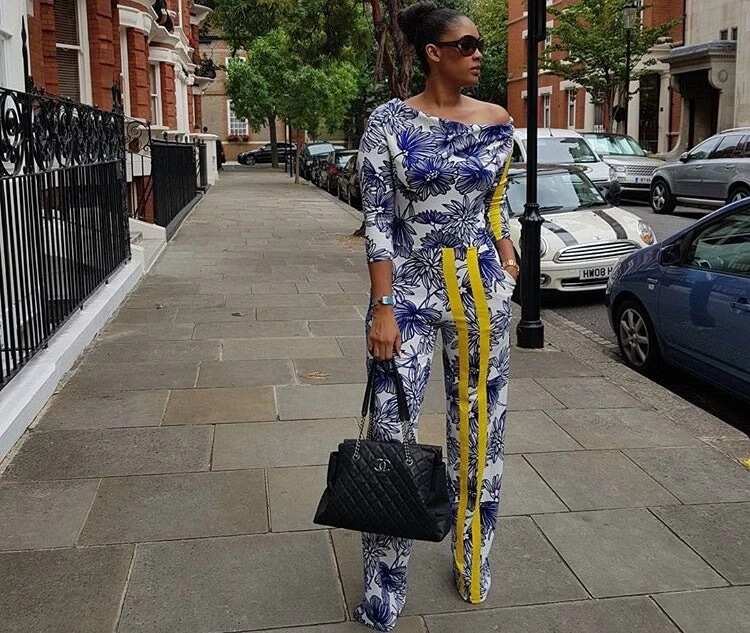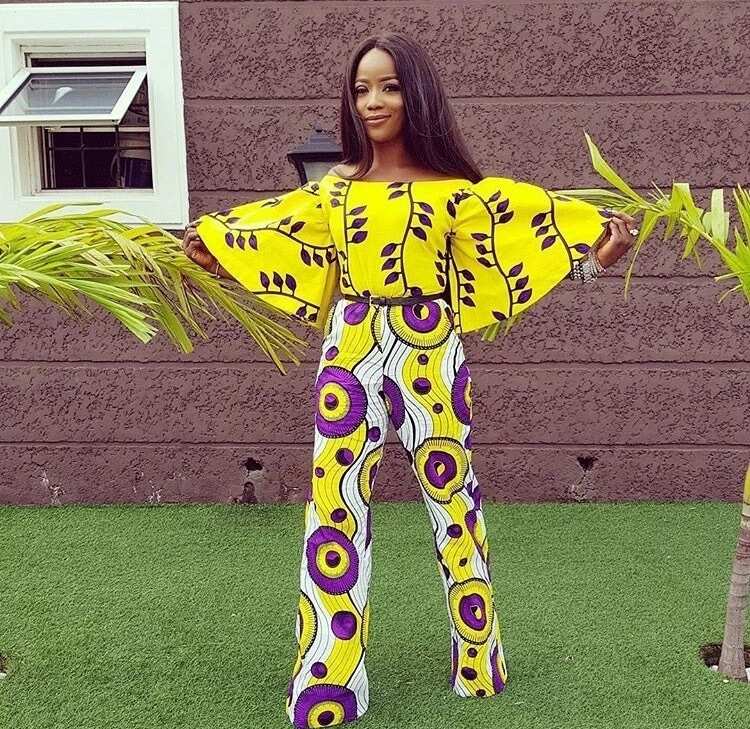 Ankara is an excellent choice for overalls. Some cotton jumpsuits are made of plain pastel and bright tones. Ankara jumpsuit have floral and abstract prints.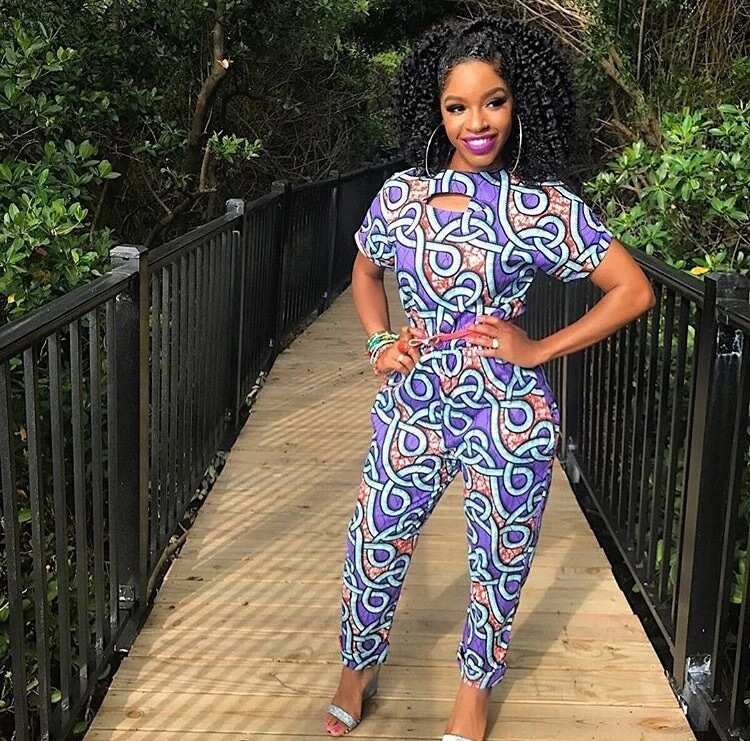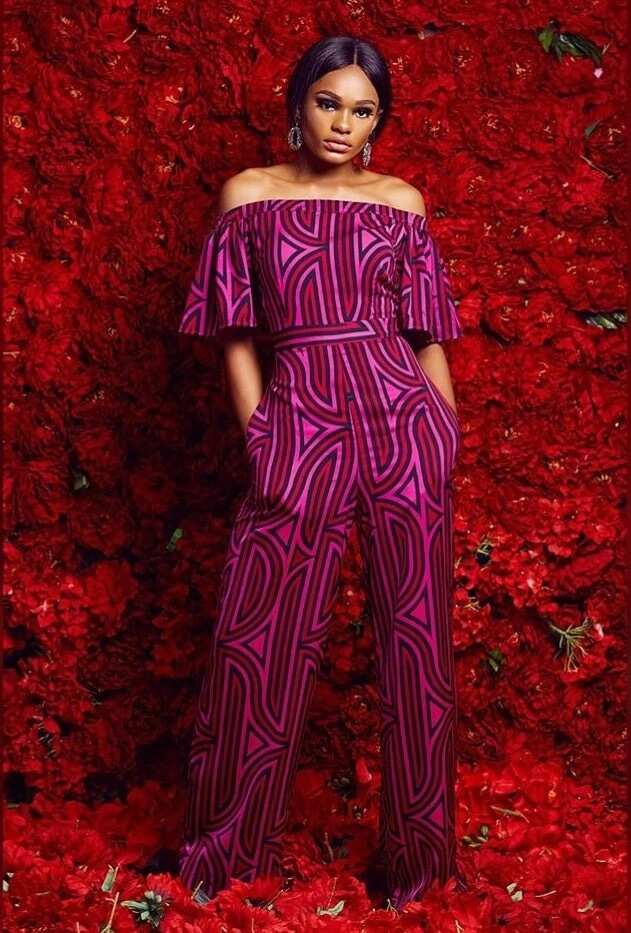 Besides, the jumpsuit length can range from ultra short to maxi. Ankara fabric is ideal for hot weather. Designers created a galaxy of styles used for beach and everyday fashion. Romantic overalls made of light fabric emphasize the femininity and fragility of a lady.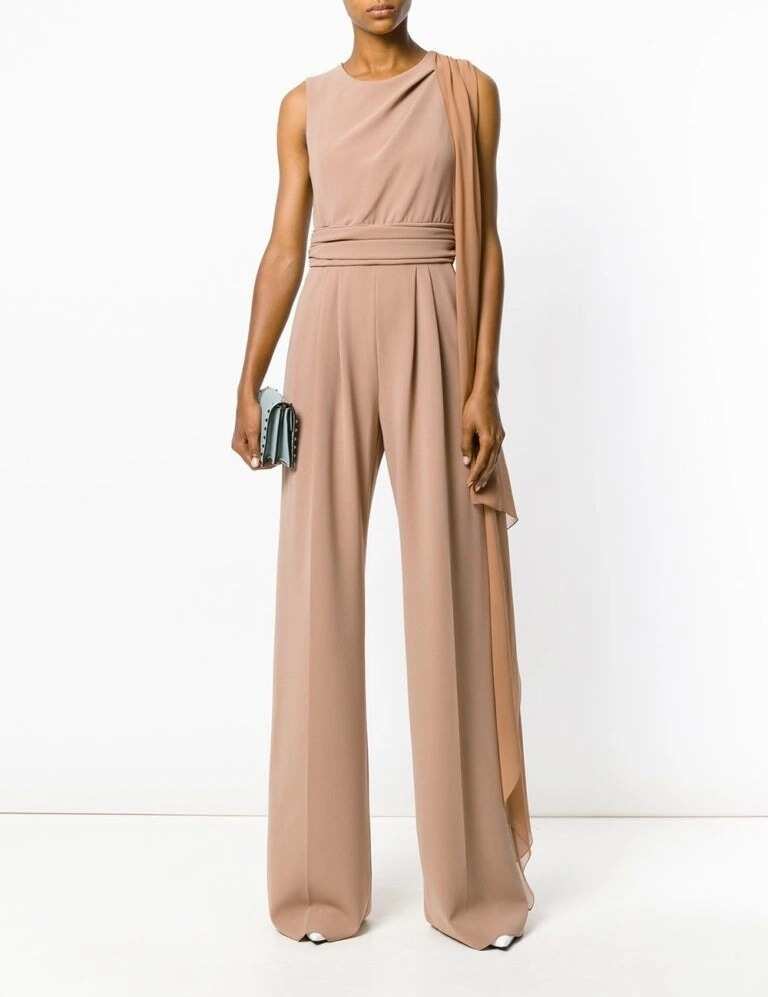 Women's long overalls with wide trousers 2018
A beautiful overall with extra-wide trousers for the evening look makes any lady a real superstar at a party. In such item, you cannot remain unnoticed. Wide maxi trousers are an incredibly stylish detail of the jumpsuit. It looks exquisite even with a conservative top.
Besides, trendy tops in season 2018 are equipped with fantastical cutouts on a décolleté zone and back. An aristocratic luxury of wide trousers sets the overall's style.
Moreover, designers placed stylish accents on the top. For example, small rhinestones on the neckline and belt give a special refinement to the latest jumpsuit options.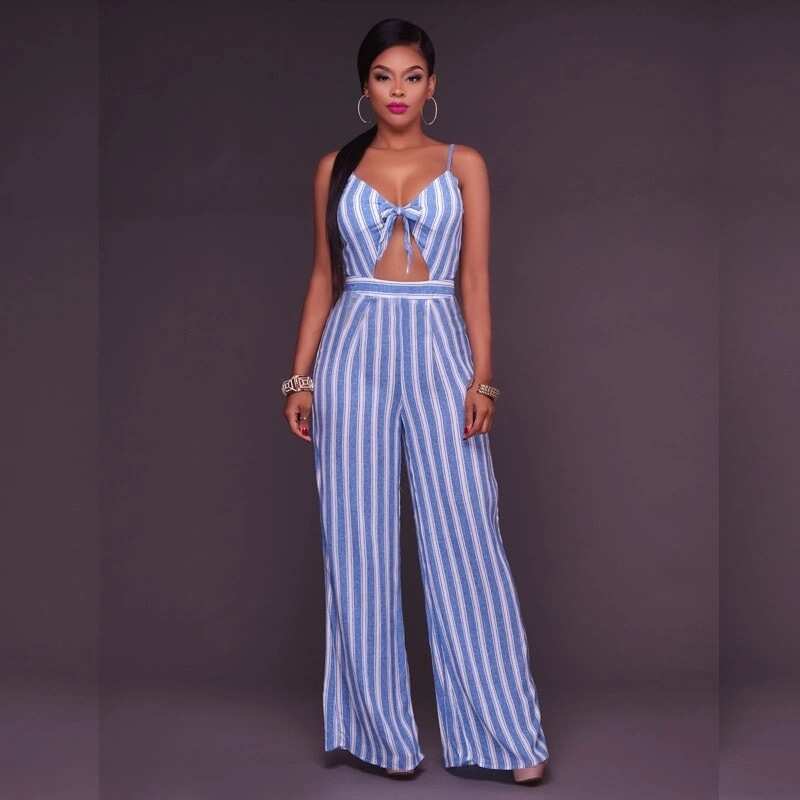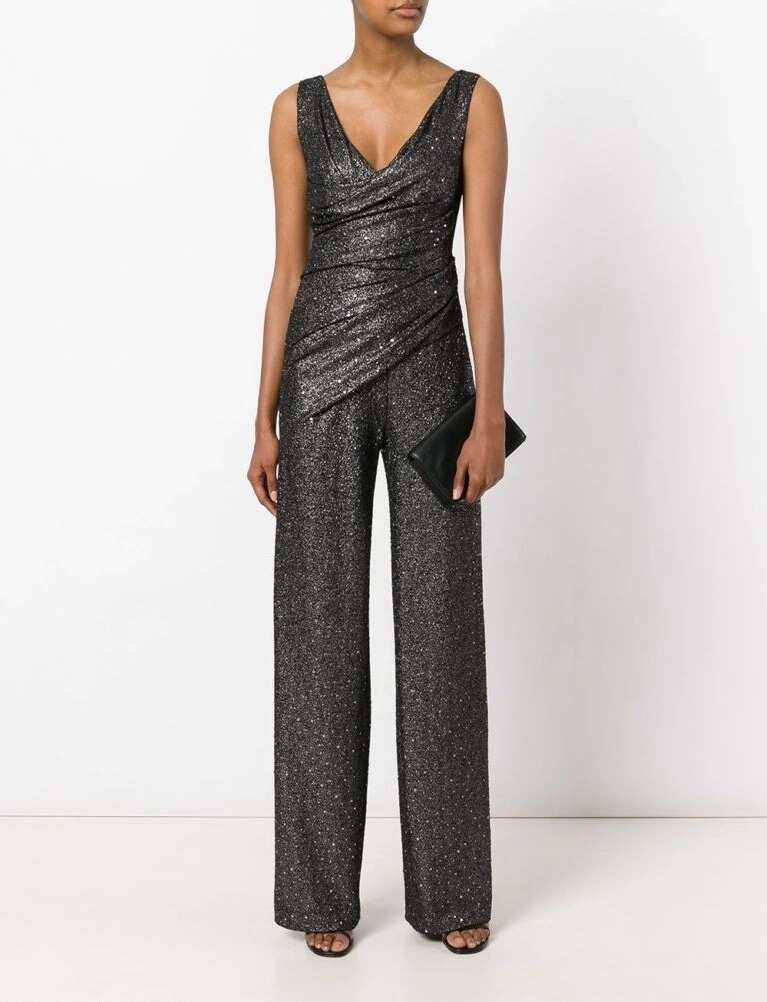 Today designers do everything possible to make trendy images more practical. Therefore, if you are tired of dresses or trousers, then you can always refer to the latest trends and pick up no less stylish women's jumpsuits. Then you can create a unique image and be unforgettable in 2018.
READ ALSO: Beautiful Ankara gowns for events
Source: Legit.ng