Do you want to discover exciting facts about Linda Ikeji cars and luxurious mansion? The young blogger is one of the most successful, popular, and wealthy women in Nigeria. Her luxurious lifestyle includes an incredible house and a big car collection. Let's check them out now.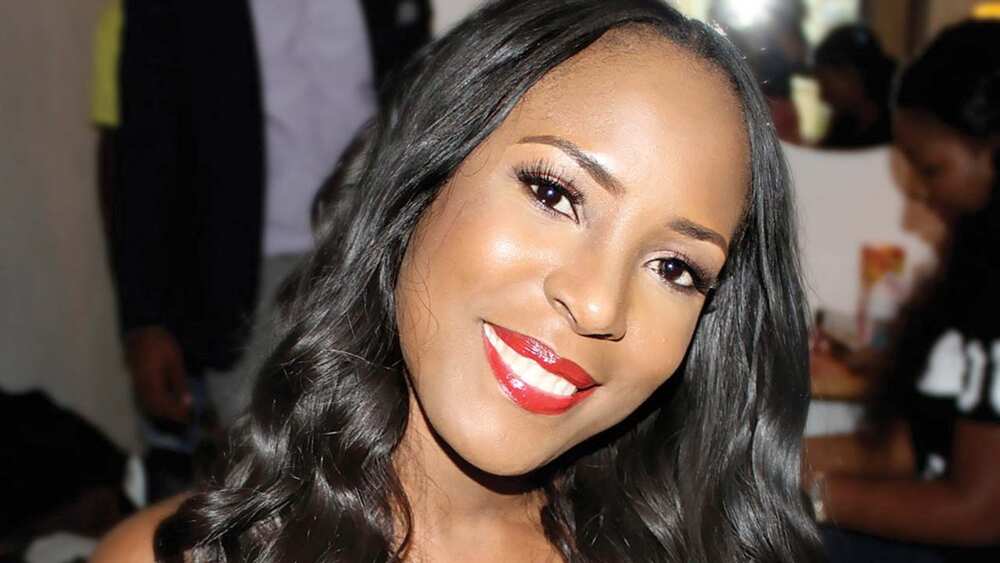 A lot is said about Linda Ikeji. People still keep talking about the father of her baby. However, more questions that occupy many minds: How big is Linda's house? How many cars does she have? You have chosen the right article because we are going to answer all your question.
Linda Ikeji cars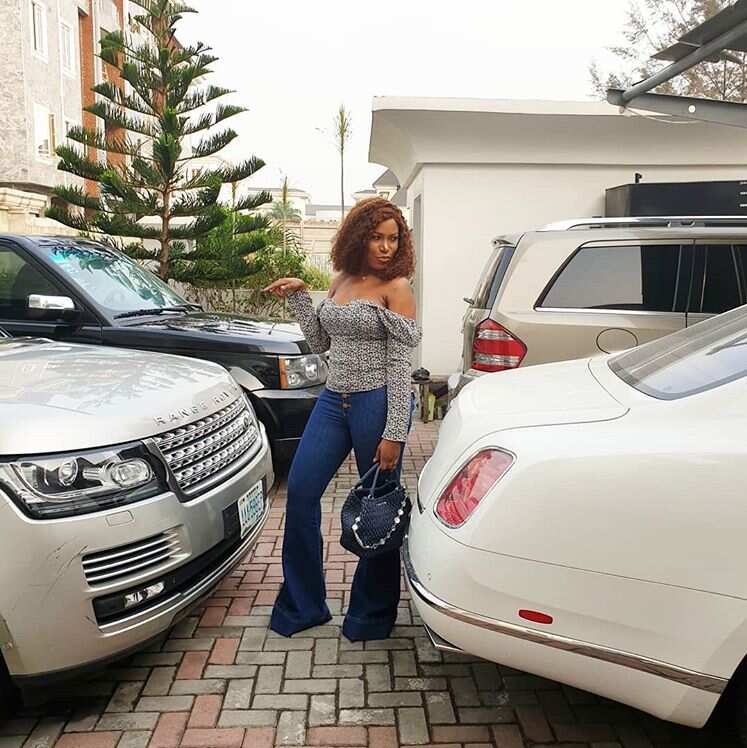 READ ALSO: Linda Ikeji built a house for parents: how does it look?
A person as rich as this young lady can afford practically anything. It will hardly be a surprise that she owns a whole park of expensive cars. Some of them belong to her and others were purchased as gifts for her family and friends. Linda usually shows her luxurious purchases on social media, so let's take a look at them now:
Infinity Fx35 was the blogger's first car purchased in 2011. The big and spacious car model of the same year was of a silver colour and looked really gorgeous.
Toyota Camry 2008 was the girl's next purchase made the same year. The car was used but still looked very pretty in its dark grey colour.
Range Rover Sport, a huge white monster, appeared in the young lady's car collection in 2014. It was her own birthday gift to herself.
Range Rover 2016 Limited Edition joined this already luxurious car park in the mentioned year.
Bentley Mulsanne in pure white appeared in 2018 to celebrate the birth of the famous blogger's son Jayce.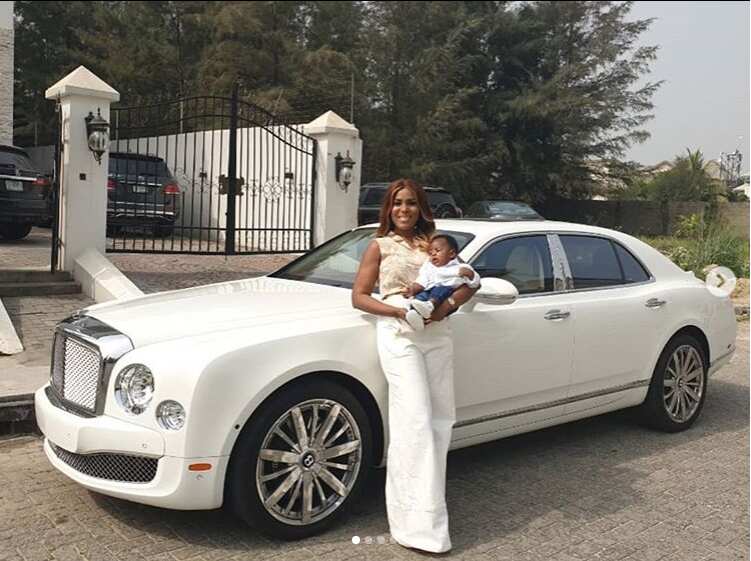 In addition to the cars Linda has bought for herself, she has purchased a range of expensive vehicles for the members of her family:
A white Honda Accord 2013 was a gift for her younger brother Peks.
A marvellous black Acura MDX 2016 arrived at the young lady's mansion on Banana Island and turned out to be a gift for her mother.
A Toyota Sequoia 2014 was the vehicle, which one of the most famous African women gave as a gift to her father.
A huge Mercedes Benz GLE was the girl's present to Sandra, her younger sister.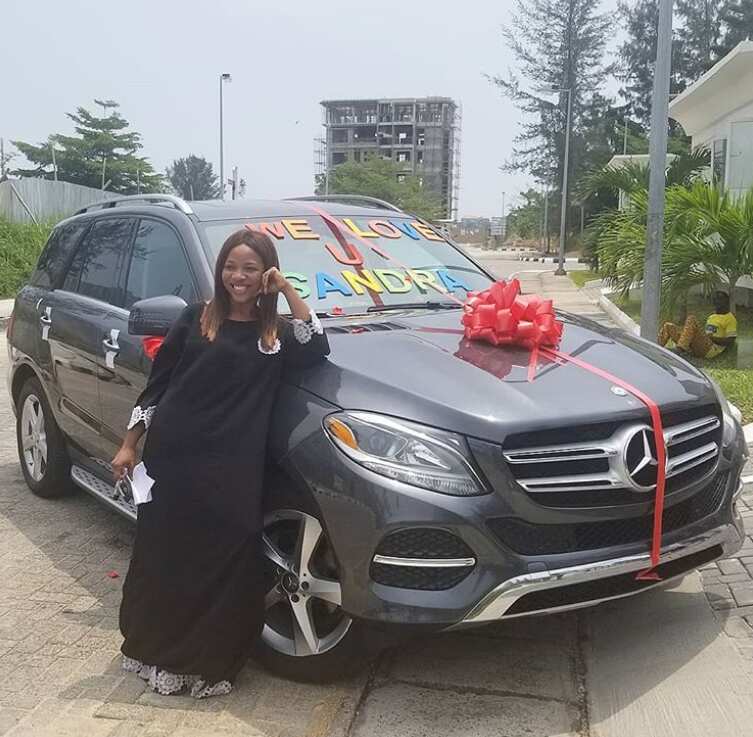 Now, if you browse through the blogger's official Instagram page, you will see that she has plans to purchase a luxurious new Mercedes-Maybach 6 Cabriolet. Just like it was once with the Bentley she owns now, she posted a picture of it and voiced out her intention to purchase the expensive and gorgeous car. It looks like she doesn't give up on her dreams!
Linda Ikeji mansion on Banana Island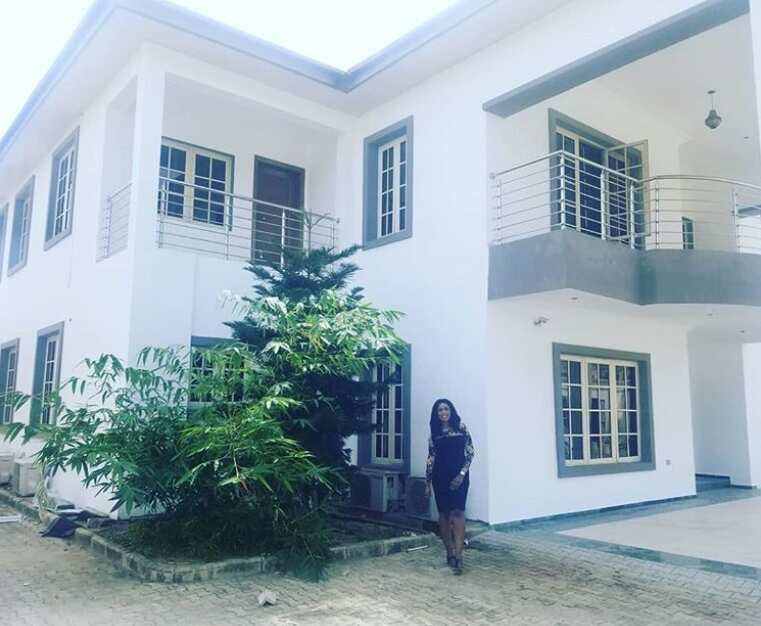 The world got to know about Linda's new luxurious mansion not so long ago when she was noticed on Banana Island, which is one of the richest areas in Lagos. A small fans' investigation started immediately, and they discovered it quite quickly: their beloved celebrity had a great new house in one of the richest places in Lagos.
Recently Linda has shared with her fans and haters the information about the estimated value of her crib. On her Instagram, the famous blogger confirmed that her mansion is now valued at N850 million.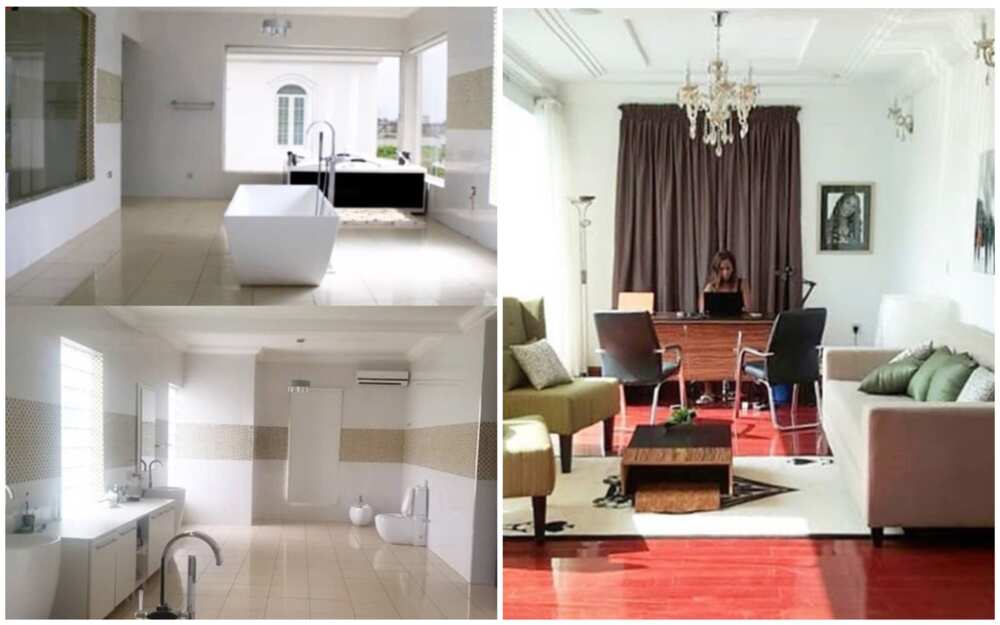 The mansion is huge and includes 11 rooms inside it and a basketball court on the outside. In addition to all this, there's a home gym and an incredible kitchen space. This smart young lady has made a great choice and a significant purchase. Even though she does have a lot of money, it is quite a big home even for a rich person.
Later, there appeared some pictures from the inside of the house, and the audience saw a lovely interior with everything neat and tidy, finished in light colours and new fashionable furniture. This house is indeed worth the money Linda has paid for it.
How much does Linda Ikeji own?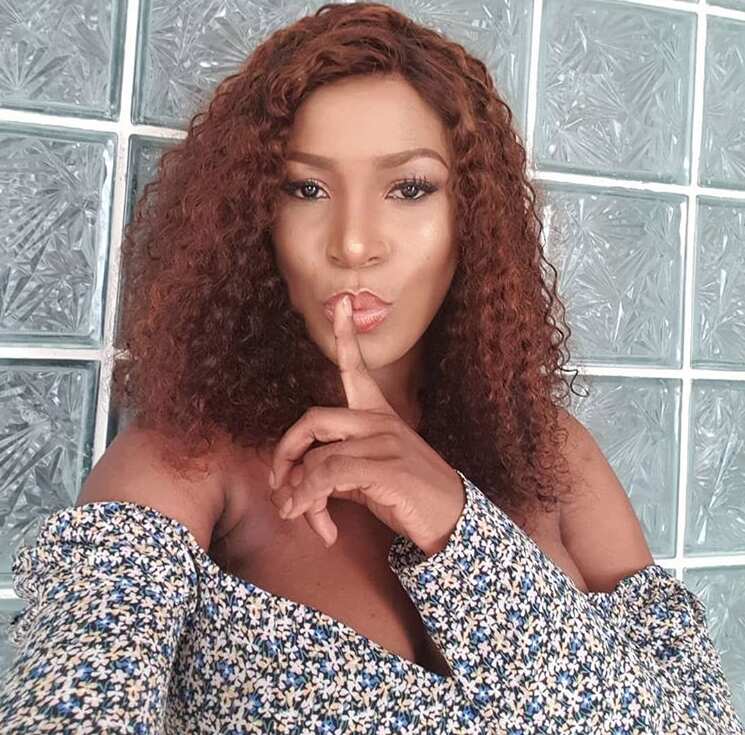 How much does she have, you would ask, to be able to purchase all those Linda Ikeji cars and houses? Well, as sources claim, her net worth is about $40 million as reconsidered in 2019. It's pretty much and well enough to be able to afford all those items of luxury.
READ ALSO: Linda Ikeji gives birth to a baby boy