Sophia Hutchins bio: age, dating rumors, before and after photos
Sophia Hutchins rose to prominence after being often noticed hanging out with Caitlyn Jenner, the ex-wife of the Kardashian matriarch Kris Jenner. Quite soon, the rumors broke out that the two are in a relationship. Is it true that they are together, and what is so exciting about the young model?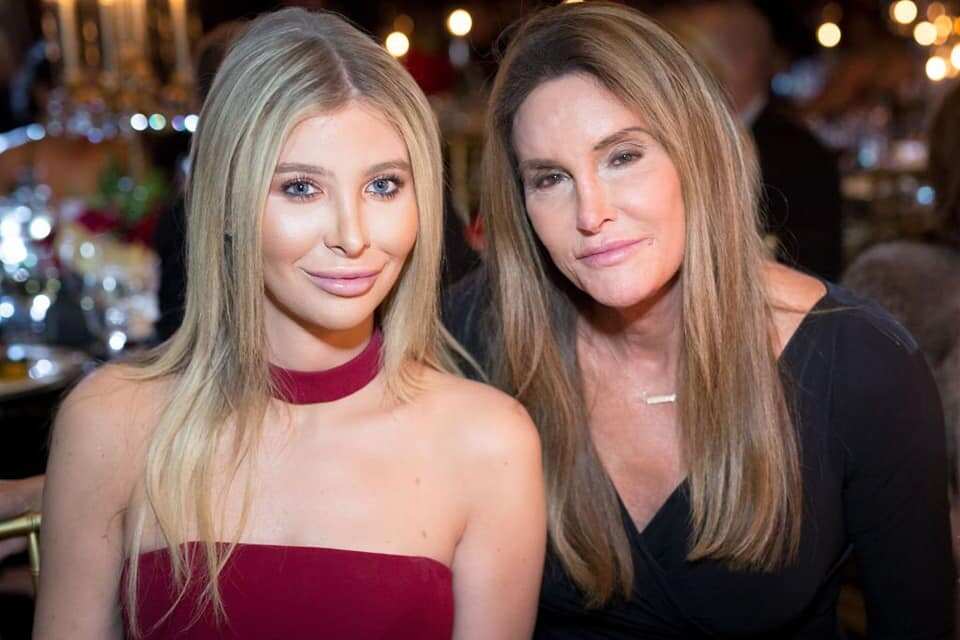 The beautiful blonde girl with fierce blue eyes is often noticed to hang out with the Kardashians. A lot of fans are curious about her relationship with the famous reality TV star Caitlyn Jenner and wonder whether it is romantic or purely business. Outside the famous clan, miss Hutchins has a life of her own, and there is a lot of interesting trivia about her.
Profile summary
Full name: Sophia Hutchins
Birthday: May 6, 1997
Age: 22 years old
Height: 5 feet 6 inches (1 m 68 cm)
Nationality: American
Birthplace: Bellevue, Washington, United States
Occupation: Model, businesswoman, junior analyst, manager
Who is Sophia Hutchins?
This young woman is a business owner, a reality TV star, and a passionate transgender rights advocate. She was born on May 6, 1997. Sophia Hutchins age is 22 years old.
The life of Sophia Hutchins before transition was full of dysphoria and doubts about her gender identity. She was born as a boy named Scott but felt like a girl from a very young age - as early as five years old. She started researching transitioning back when she was an elementary school student.
Before her transition, she identified as a gay man for a while. However, she eventually figured out that she would feel the happiest if she transitioned to a woman, which she ended up doing when she was a university freshman. She even skipped a semester to fully dedicate herself to her surgery. Today, she is living her best life as her true self.
This lady got her education at Pepperdine University, where she graduated from in 2018. She has a degree in economics and finance, and her interest in these things prompted her business career. Her entrepreneurship is called Lumasol - it is a sunscreen company with a unique SPF product that is supposed to be applied after makeup. As a CEO of Lumasol, she is highly concerned about the issue of sun protection and thinks it is not being addressed as often as needed.
Sophia Hutchins before surgery
The Lumasol CEO had come a long way since her early days when she was still presenting herself as a man named Scott. Her decision to transition turned her whole life upside down, and now she is a completely different person.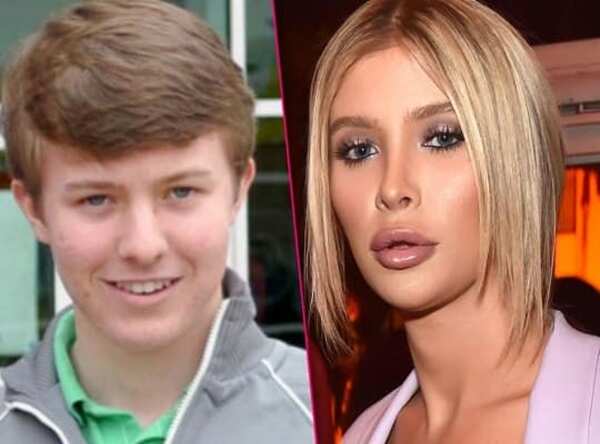 Sometimes, people are curious about the way she looked before her gender reassignment surgery. You can have a look at Sophia Hutchins before she officially began identifying as a woman. It is hard to believe that the before and after photos depict the same person.
Caitlyn Jenner Sophia Hutchins: what is the nature of their relationship?
The young entrepreneur has a close relationship with the Kardashian family. She is especially friendly with Caitlyn Jenner, the fellow transgender woman who was known as Bruce. Caitlyn was her role model who inspired her to come out of the closet. She is an executive director of the Caitlyn Jenner Foundation, which empowers transgender people and strives to improve the quality of their lives.
How did Sophia Hutchins and Caitlyn Jenner meet? The two have met for the first time in 2015 after their hairdresser introduced them, and they quickly hit it off. Sophia was a frequent guest on Caitlyn's show "I Am Cait," which focused on her life after transition.
After that, they have often been spotted hanging out together at various restaurants and social events, and a lot of their photos have surfaced on the internet. Sophia Hutchins Instagram was full of pictures with her famous friend. They were even said to live together and share a dog, Baxter.
During Caitlyn's participation in "I'm a Celebrity," Sophia was very supportive of her. She revealed that she was incredibly worried when she saw the reality star crying on the show, saying that everyone who knows Caitlyn knows how energetic and positive she is. The blonde entrepreneur also shared a sweet selfie with her much older friend after the show ended, indicating that she is proud of her.
Many people began suspecting that Caitlyn took a liking to the young businesswoman, and their connection was more than just friendship. However, not everyone approved the possible Sophia Hutchins Caitlyn Jenner relationship, which was mostly because of their huge age gap. Caitlyn is 70 years old, while Sophia is 23 - only a year older than the reality TV star's youngest daughter, Kylie Jenner.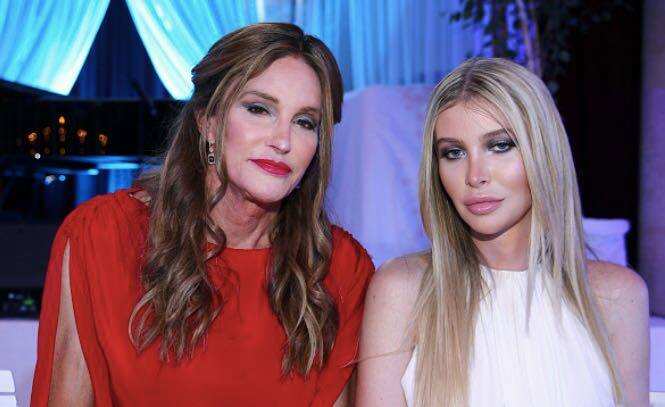 Even though it looked like the two are definitely a romantic couple, as they spent so much time together, the rumours were dispelled by miss Hutchins herself. At the Hidden Truth Show podcast, she mentioned her and Caitlyn's bond and said that she would not describe their relationship as romantic. She defined herself and Jenner as business partners and friends, saying they share a life together and have a lot in common. She also confessed they are a great match because they constantly challenge one another and have a similar worldview.
The relationship between Caitlyn Jenner and Sophia Hutchins may not be romantic, but it is rare to find such a close and sweet friendship between two successful people nowadays.
Source: Legit.ng