Daisy Keech biography: What is known about the young YouTuber?
Daisy Keech is an American social media star, model, entrepreneur, and fitness influencer. She is one of the most-followed personalities on social media. Not only do fans love her curvaceous and attractive body figure, but also her compelling content.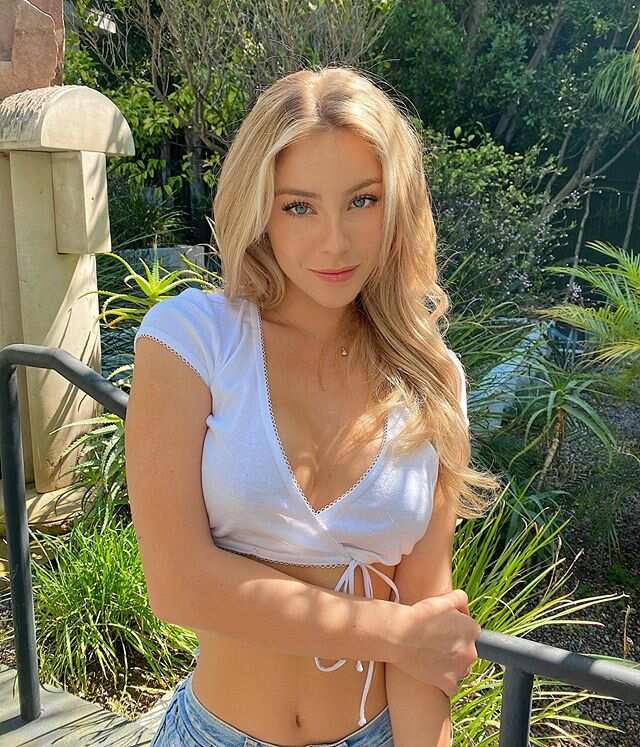 Social media has, undoubtedly, become a big thing in the modern world. Most people are making use of various social media tools to showcase their talents, especially the youth. One such individual is Daisy Keech. She has been reaping high returns on the platforms due to her influence.
Daisy enjoys a considerable following on YouTube, Instagram, and TikTok, a factor that has significantly helped her to grow financially. What else would you love to know about the beauty?
Profile summary
Birth name: Daisy Keech
Date of birth: 12th August 1999
Place of birth: United States
Age: 21 years old (as of 2020)
Zodiac sign: Leo
Occupations: Social media star, fitness influencer, model, entrepreneur
Nationality: American
Daisy Keech biography
Keech was born on 12th August 1999 in Santa Rosa California, Northern California. She has a little brother whose name is Robbie.
Daisy Keech's mother is Shawna Keech. She is a regular Instagram user. Often, she shares her pictures and those of her family on her page.
Daisy went to college in Santa Barbra, but she dropped out to concentrate on her passion. She then left home for Los Angeles.
How old is Daisy Keech?
As of 2020, Daisy Keech age is 21.
Career
Daisy is one of the young minds making it big in the digital space. She created her fitness brand from the ground, and it has been growing gradually. Where did it all begin?
She started by working in a tinting shop after dropping out of college in the first semester – this was her first job. While working at the shop, she created an Instagram page. Usually, she shared fitness-based content on the page. A year later, the page attracted over 600k followers.
Unfortunately, the salary at the auto body shop could not sustain her life, especially her expenses. So, she resolved to quit. She packed all her stuff and moved to LA.
Life in LA was tough for her. However, as a determined young lady, she knew what she wanted in life – success.
In LA, she met with a few friends with whom they started The Hype House. She worked with them for a while.
Keech recently left The Hype House and announced that she was suing fellow creators, Thomas Petrou and Chase Hudson; Keech explained that although she put down a significant amount of money on the Hype House's deposit, she and many other creators in the media collective were left out of important business decisions.
Keech also revealed that Petrou would often make huge decisions on the creators' behalf, explaining that she felt "disrespected, degraded and used."
The topic made its way to Logan Paul's ImPaulsive podcast on March 31, 2020. Logan Paul revealed that he had advised both sides to settle the matter away from social media. However, the Daisy Keech Logan Paul conversation and advice did not yield the expected results – Keech went ahead to sue them.
Keech and her best friend Abby Rao then co-founded the social media content house called The Clubhouse, which is located in Beverly Hills
Keech Peach fitness brand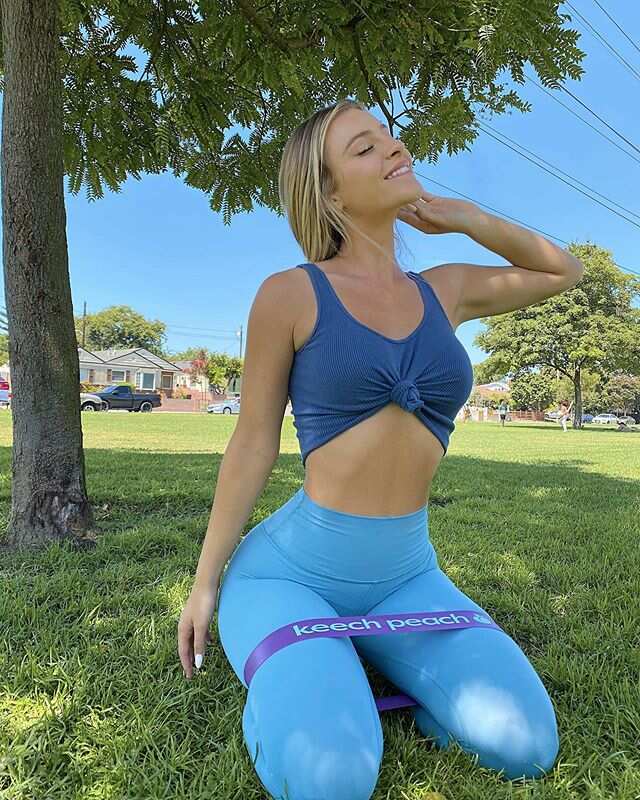 Keech owns a fitness brand. The brand focuses on workout programs and meal plans. She also sells fitness bands. The bands are essential in the execution of the workout plan. Currently, each piece goes for $29.00.
She intends to grow the business further by introducing more products such as supplements.
Daisy Keech modeling career has won her many endorsements. For instance, she has worked with FashionNova Clothing, Ko-Watches, and MANSCAPED, among many others.
Is Keech dating?
At the time of writing, Daisy is dating Michael Yerger. The two met at a guest event in 2019. The lovebirds have been sharing pictures of each other on their Instagram accounts.
How is Daisy Keech so rich?
Apart from being an entrepreneur, she earns her money through brand endorsements, all because of her influence on social media.
Social media presence
Similar to most influencers, model Daisy Keech enjoys a considerable following on social media, especially on Instagram and TikTok. The number of followers on her accounts has been growing steadily since she joined the platforms.
At the time of writing, her Instagram page has over 5.2 million followers. One can find Daisy Keech hot pictures on the platform. On the other hand, her TikTok account has over 6.2 million followers, with over 146 million likes.
Lastly, Daisy is a friendly person who likes teamwork – this is evident from the 2018 video where Daisy Keech and Nicole Kopchat are seen playing with three balls. Kopchak is a model and video game streamer.
Daisy Keech is a young and extraordinarily talented lady. She is determined and hardworking hence her early success. Importantly, Daisy is not afraid to pursue her ambitions.
READ ALSO: Cazzie David bio: Age, height, net worth, boyfriend, movies
Legit.ng recently explored the life of Cazzie David, who is a successful actress, producer, director, and screenwriter. She is the daughter of Larry Gene, a comedian. As of 2020, Cazzie is 26 years old.
The actress has featured in many television series and movies such as CollegeHumor Originals (2016), Hannah Montana (2007), and Stealing Pulp Fiction (2020).
Source: Legit.ng