Beautiful and fun places to visit in Lagos
Lagos is the most populous and lively city in Nigeria. The metropolitan city has a lot of interesting places and beautiful spots you should visit or while staying in this wonderful city. Here are some of the beautiful and fun places to visit in Lagos.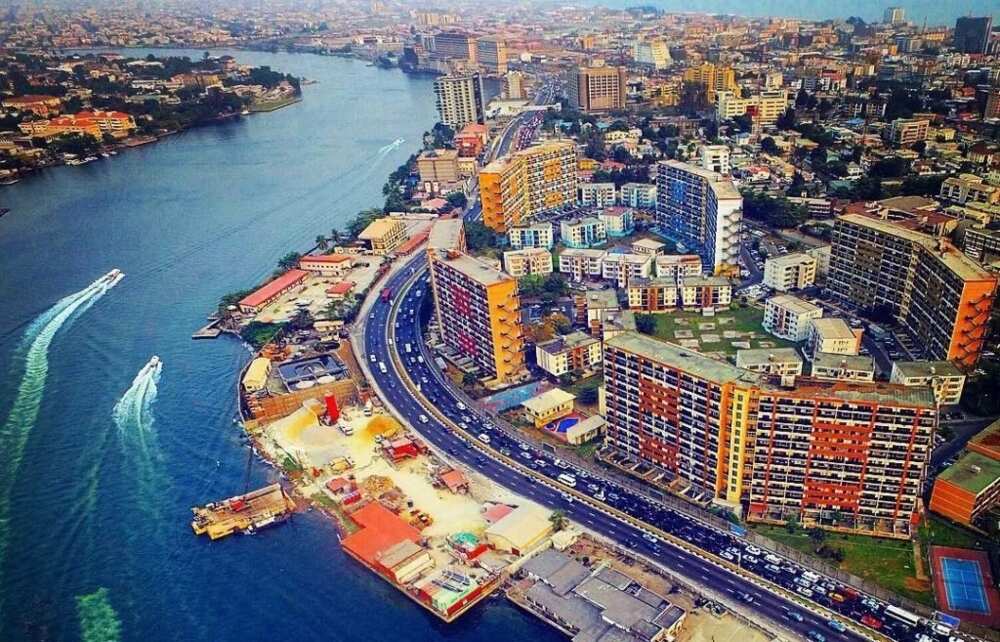 Top places to visit in Lagos
Lagos is a beautiful and vibrant city. Popularly referred to as "Eko," it is the commercial capital of Nigeria. Lagos is a bustling and lively city with an abundance of cultural and historical landmarks to visit.
Lagos is also the home to Nigeria entertainment industry, and there are tons of events, festivals and parties you can attend while you are visiting the city. There are lots of exciting places to visit in Lagos such as art galleries, beautiful beaches, museums, relaxation spots, shopping mall. There is no way you can run out of fun places and hangout spots in Lagos. Below are some of the best places to visit in Lagos.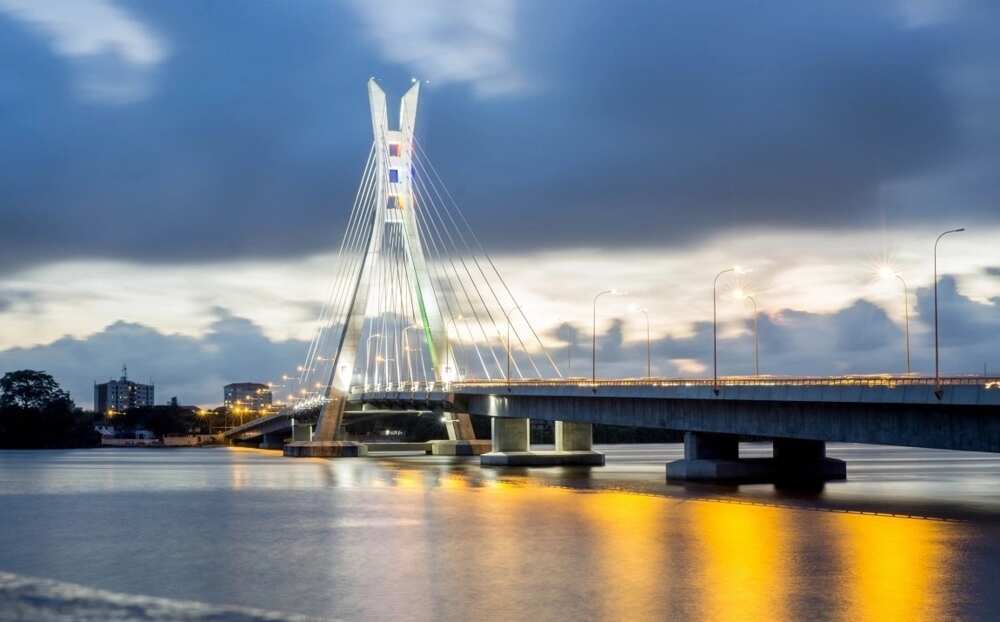 National Theatre
The National Theatre is one of the tourist attractions in Lagos. It is a cultural landmark and architectural masterpiece which has stood the test of time. The National Theatre was constructed in 1976 by former Head of States General Yakubu Gowon. But the final completion of the current edifice standing today was done during the regime of General Olusegun Obasanjo.
The National Theatre houses ancient art and also invites modern works by new artists. The interior and exterior design of the theatre is very fascinating. The theatre is located at Iganmu Road, Lagos, Nigeria.
READ ALSO: Fun places to visit in Abuja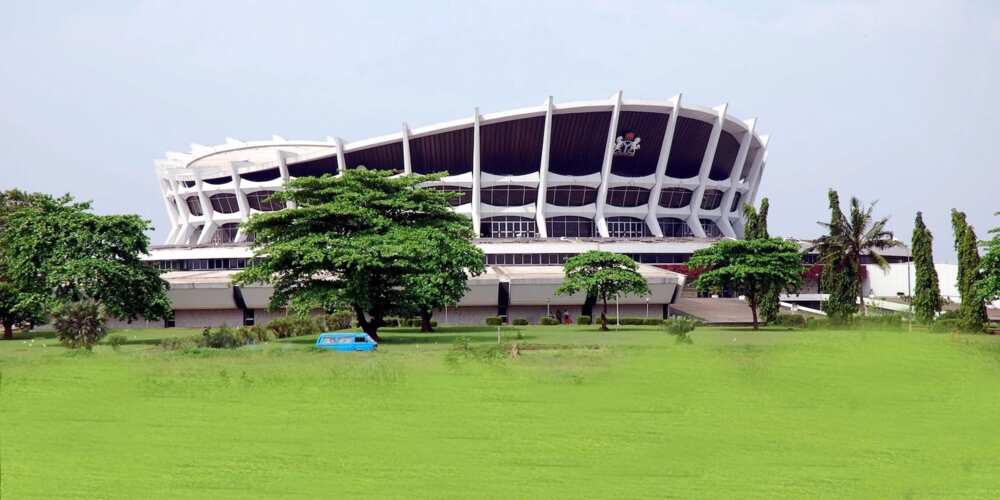 Nigerian National Museum
The National Museum is the perfect exposition of the history of Nigeria and its diverse cultural heritage. The museum was constructed in 1957. It showcases the works of art dating back to the era before Nigeria got independence. The museum narrates the story of the journey of Nigeria through the years.
The Nigerian National Museum displays historical monuments and contemporary arts such as Nok Terracottas, brasses from Benin City, etc. One of the significant historical monuments you will find at the museum is the bullet-riddled car in which Nigeria's former Head of State, Late General Murtala Mohammed was assassinated in 1976. The Nigeria National Museum is located at Awolowo Road, opposite Muson Centre, Onikan, Lagos Island.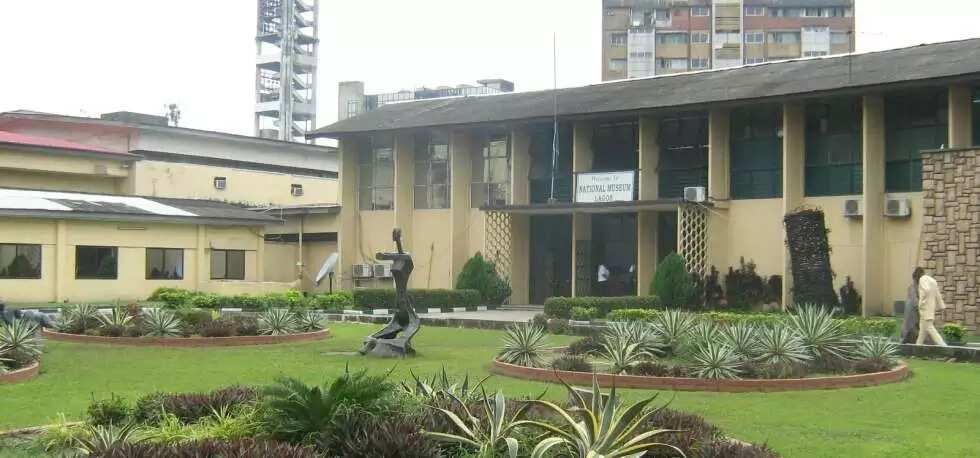 The New Afrika Shrine
If you want to have a good time during the weekends in Lagos, The New Afrika Shrine is one of those places you will get it. It is one of the favorite hangout spots in Lagos. It is an open-air entertainment centre. It is also known as Fela Shrine. It was opened in October 2000 to replace the old Afrika Shrine that was built by Fela Kuti in 1970 and burnt down in 1977.
The New Afrika Shrine is currently managed by Fela Anikulapo-Kuti's son, Femi Kuti and Fela's daughter Yeni Anikulapo-Kuti. It hosts different shows and musical performances almost every day. There are different quotes of Late Fela Anikulapo-Kuti pasted on the walls. Photo galleries of Fela Anikulapo-Kuti are also on display at the New Afrika Shrine.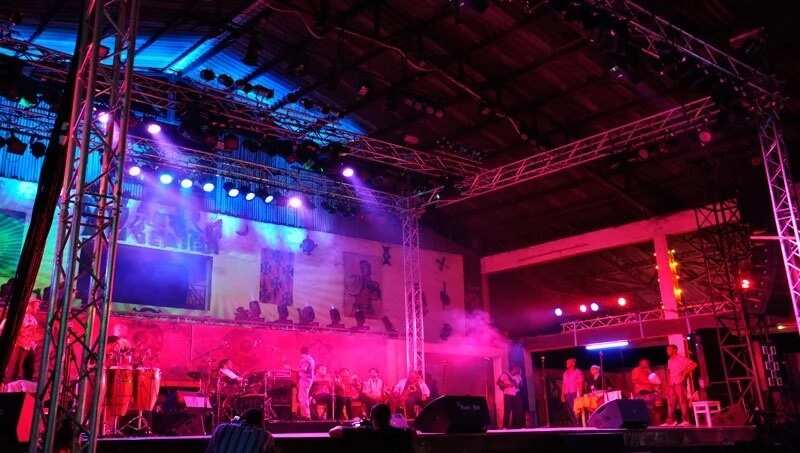 Hi Impact Planet
The Hi Impact Planet is an amusement, theme park and resort where just anyone can have as much fun as they want to have. It is a good place where families, friends, young and old can enjoy themselves and make magical and lasting memories.
The Hi Impact Planet is located at Kilometre 12, Lagos-Ibadan Expressway, Ibafo. Below is a list of rides and fun things you can do at the Hi Impact Planet:
The Enterprise which is a thrilling ride with twenty gondolas, each of which two people can sit in it
The Ferris wheel
Animatronics
Indoor Arcade Games
The Free Styler
The Hoopla
The Spring Ride
The Dream Machine
The Samba Balloon
Go Kart
The Rio Grand Train
Convoy Cars
The Crazy Jump
The Kite Flyer
Bumper cars
Bumper boats
Haunted House
Watermania
Boeing 777 outperforming ride
Ice rink
Eye-combat games
Ferry spin
12D Cinema

Lekki Conservation Centre
Lekki Conservation Centre is a 78-hectare natural reserve located in Lekki, Lagos State. It was established in 1990 by the Chevron Corporation for the Nigerian Conservation Foundation. The Lekki Conservation Centre is a conservation and relaxation centre that offers an escape from the forever buzzing city of Lagos and a breath of fresh air. There are a lot of interesting sites and things to do at the Lekki Conservation Centre. Some of them include the following:
a 401m Canopy walkway
96-Seater Gazebos
Barbecue joints
Beach Volleyball courts and Spectators' pavilion
Bird Hide
Gym facilities
Koi & Tilapia ponds
Nature Station
Rotunda
Swamp Lookout Station
Tree House, etc.
Some of the entry fees at the Lekki Conservation Centre:
Gate fee for adults – 1,000 Naira
Gate fee for children (ages 1-10) – 200 Naira
Gate fee for teenagers (ages 11-17) – 300 Naira
Walkway Trek fee – 1,000 Naira
Canopy Walk - 1,000 per head Naira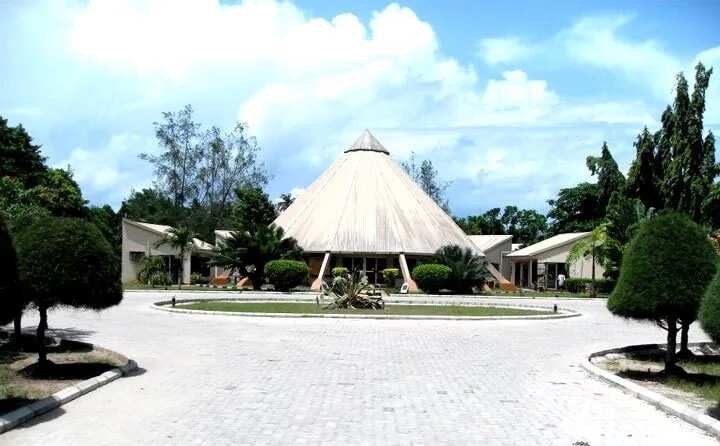 Lekki Leisure Lake
Lekki Leisure Lake is one of the best places you can visit for authentic outdoor fun in Lagos. It is a perfect place to have a fun day out with your significant other, with your family or enjoy a group adventure with friends and colleagues.
The lake is located opposite the Vantage Beach Hotel, and it is only opened from 12 pm to 10 pm on weekends and public holidays. Note that the best time of the year to visit this place is during the dry season. And there are entry fees and fees for some of the outdoor activities you will pay at the lake. You can enjoy such thrilling adventurous activities like jet skiing, quad biking, zip lining, etc.
READ ALSO: Most beautiful state in Nigeria in 2018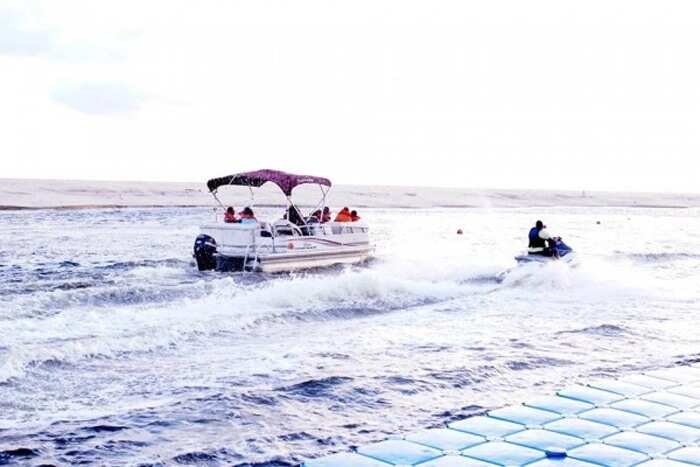 Tarkwa Bay Beach
The Tarkwa Bay beach is a sheltered beach that is located on an island near the Lagos Harbor, and it is only accessible by water. The beach is a popular destination for swimmers and water-sports enthusiasts. Unlike most beaches in Lagos which are usually overcrowded and noisy, Tarkwa Bay beach far removed from the bustle and hustle of Lagos. Although it is usually more populated on weekends, public holidays and during the festive seasons.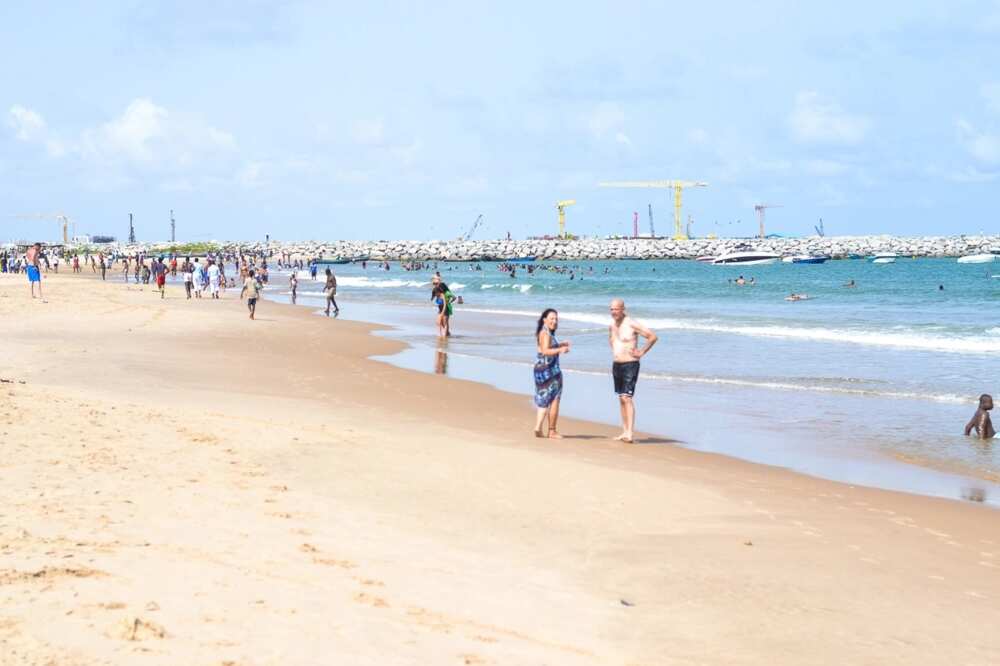 Terra Kulture
Terra Kulture is an internationally acclaimed art house located at 1376 Tiamiyu Savage Street, Victoria Island, Lagos State. It is popularly called TK and is one of the two art auction houses in Nigeria. It is the home to contemporary visual arts and theatre arts in Nigeria. It houses over one thousand collection of art pieces from all across Nigeria. The building has an art gallery which is its central feature, a craft shop, a library, a language school, a theatre and a restaurant. The TK also host book reading events and has hosted book readings by renowned authors such as Chimamanda Adichie, Sefi Atta and Wole Soyinka in the past. It surely one of those places you need to visit in Lagos.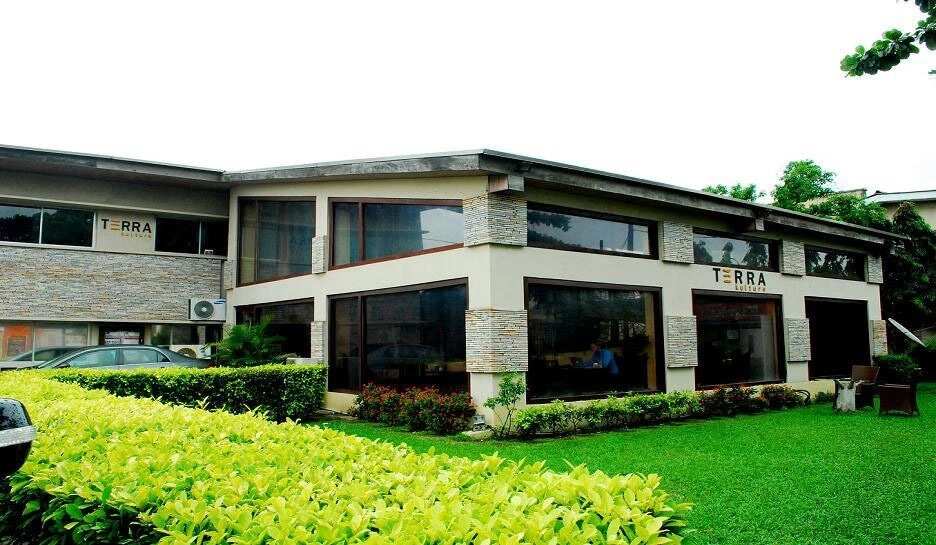 Elegushi Beach
The Elegusi Beach is a private beach located at off Lekki-Epe Expressway, Ikate, Lagos. It is owned by the Elegushi Royal family which is currently led by the His Royal Majesty Alayeluwa Saheed Ademola Elegushi. The Elegushi Beach is the most popular beach in Lagos. It is the perfect destination for social gatherings, parties, picnics, etc.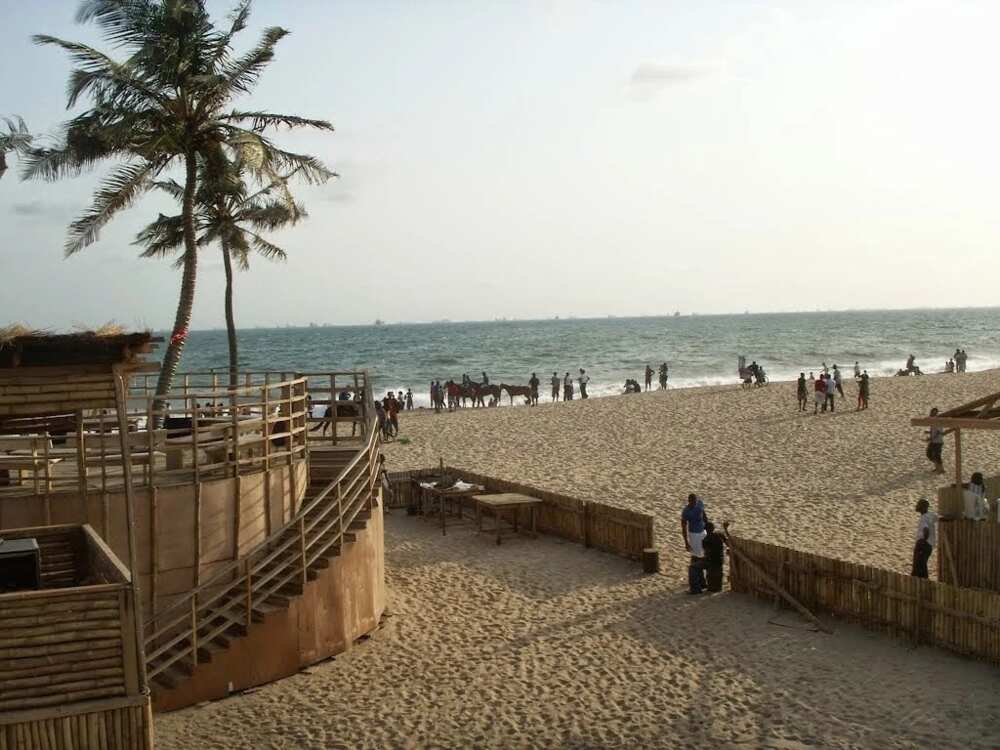 Ikeja City Mall
If you live in Lagos or you are visiting this great city for an extensive period, Ikeja City Hall is the place you definitely should visit. It is a shopping center which comprises a hundred stores. The mall houses different choice of shops where you can get renowned quality brands products. There is a cinema where you can enjoy Box Office Movies, and there are also different fun centers for kids to play. The mall also comprises of twelve restaurants where you can buy various international and local dishes.
If you are loaded with cash, you can visit Ikeja City Mall to get some cool stuff for yourself and your family. But you can still visit the mall to have a nice time even if you don't want to buy anything as there are many exciting things you can do at the mall.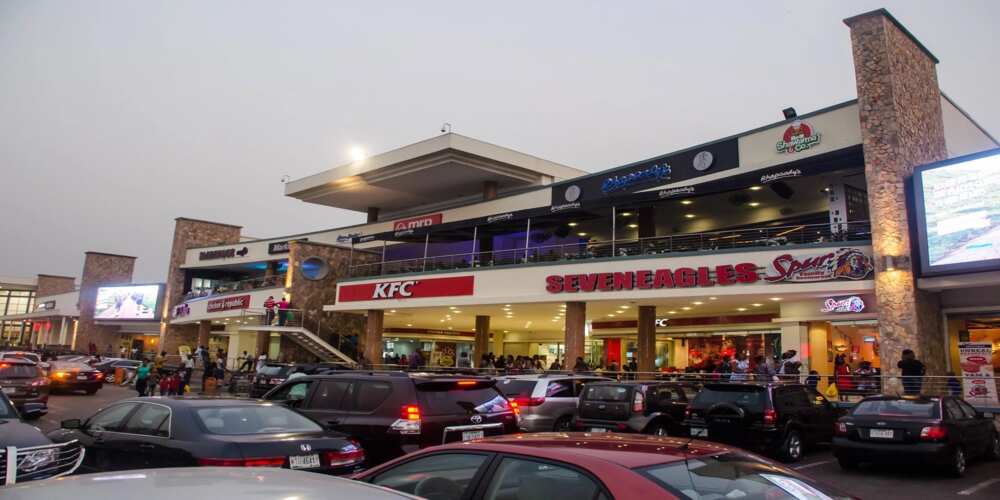 Club Quilox
If you are a person who likes going out at night to have fun or enjoy clubbing, Club Quilox is the place you will have heard of by know. The club is an elite club and it is regularly visited by celebrities and socialites. It is owned by the Shina Peller, the son of the late famous Nigerian magician, Peter Peller.
Club Quilox opens from 10 pm to 5 am on Wednesdays, Fridays, and Saturdays and from 10 pm to 4:30 am on Sundays. There is a Karaoke floor in the club which opens from 4 pm to 11 pm every day, but you will need to make a reservation before going there. You can make the reservation on the club's website. Club Quilox is located at 873, Ozumba Mbadiwe Avenu, Lagos, Nigeria.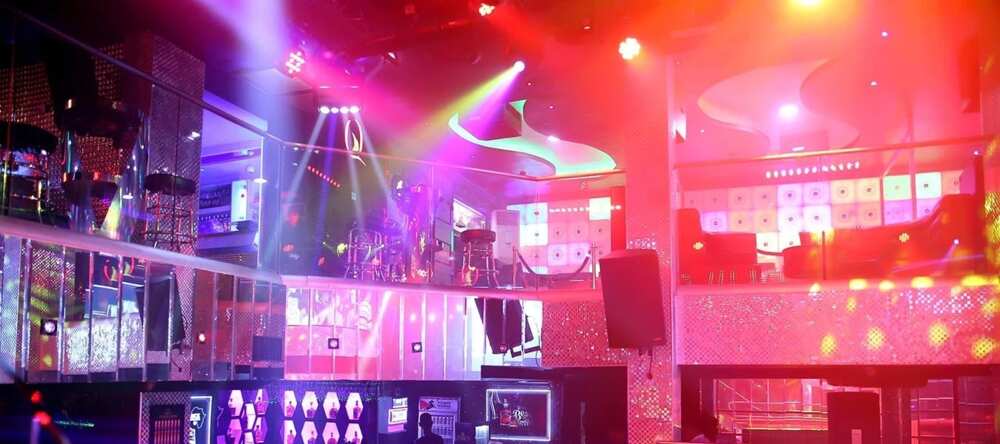 Badagry
Badagry is a small coastal town located just after Lagos and separates Lagos from the Seme border. The town is a historic town because it holds the history of the slave trade. And a slave trade museum is located in Badagry. There you can learn a lot about the slave trade era. The museum preserves and displays relics such as the slave chains, stories of how the slaves were moved, and items used for exchange between African leaders and the colonists, etc.
The town also houses the first storey building in Nigeria. Other historic sites located in Badagary includes the slave port, the point of no return, and the first well in Nigeria. You will surely have a nice time with making memories to treasure when you visit Badagary, and you will also be educated.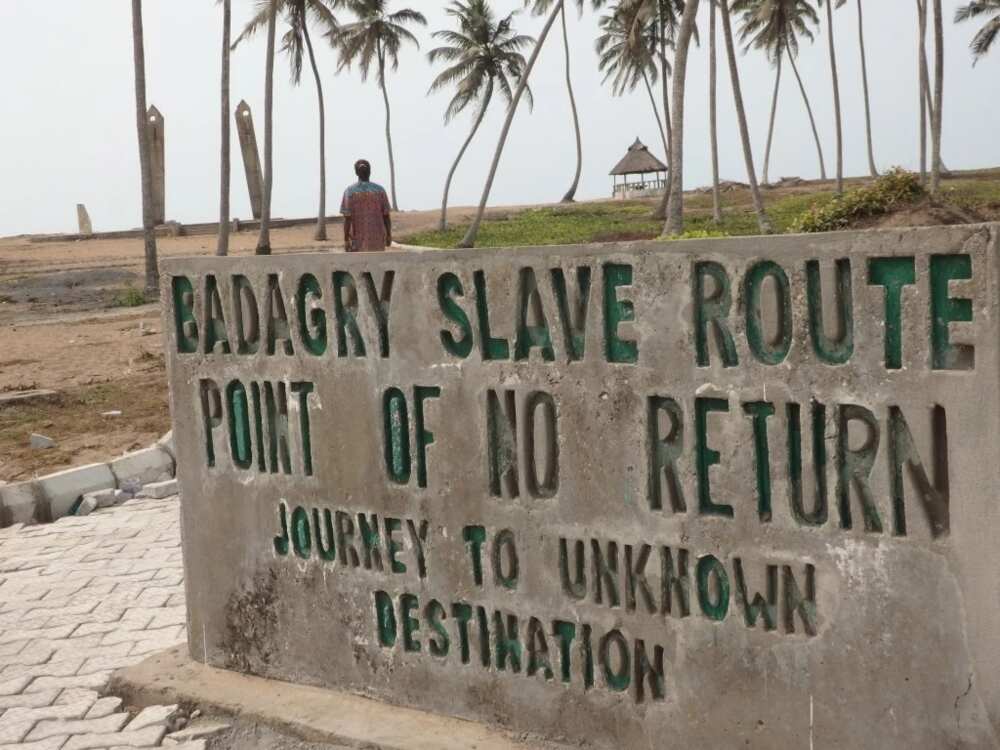 Bogobiri House
Bogobiri House is one of the top hangout spots in Lagos that comes alive at night. It is located in the elite area of Ikoyi. This place is a unique place where arts meet food. If you are a lover of music such as AfroBeat, Highlife, and Jazz, and if you love spoken word also, then you will surely enjoy a lovely evening at Bogobiri House
READ ALSO: Сities in South Africa: top 50 tourist attractions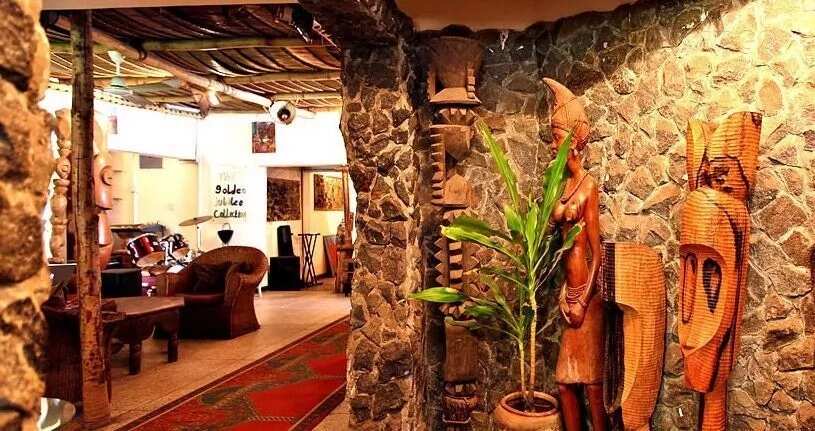 Freedom Park
The Freedom Park is a memorial and leisure park area that is located in the middle of downtown Lagos. The spot where the park is used to be where Her Majesty's Broad Street Prison was located. The park was built in 2010 to commemorate the 50th anniversary of Nigeria independence. The monuments in the park showcase the history of the broad streets prisons and the colonial heritage. The park is one of the beautiful spots to enjoy a good afternoon in Lagos.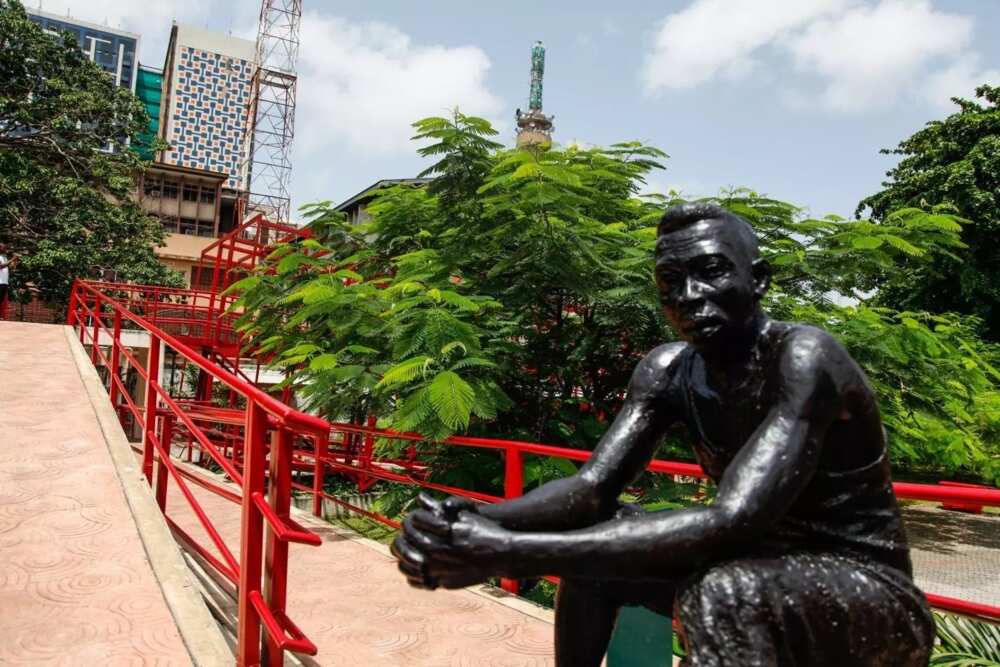 Other top hangout spots in Lagos include:
Atican Beach Resort
Banana Island
Eleko Beach
Empire sports paintball
Ikoyi club
Filmhouse in Surulere
Fun Turf
Kalakuta museum
La Campagne Tropicana Beach Resort
Lagos Ikoyi Link Bridge
Nike Art Gallery
Oniru Private Beach
Ozone Cinemas in Yaba
Play Barn
Silverbird Galleria in Victoria Island
Tafawa Balewa Square
The Escape Room
The Palms Shopping Mall
The Soul Lounge
Whispering Palms
These are some of the most beautiful and fun places and hangout spots you can visit in Lagos. Have a great time in this wonderful city.
READ ALSO: Tourism development in Nigeria: which places may attract people?
Source: Legit.ng