Most developed cities in Nigeria
Our country is very populated and big with its 36 states and Federal Capital Territory. What are the most developed cities in Nigeria in 2018? Can you name at least 5? We can list at least 10, and each one can be easily called the most developed city this year. Let us talk about the urbanization process in this part of West Africa and look at some of the most beautiful and important areas in our country.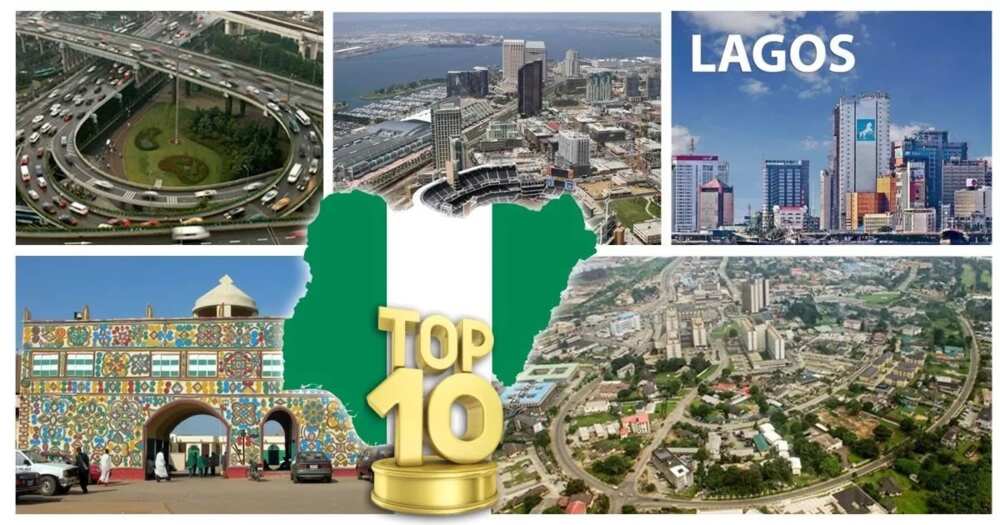 Urbanization in Nigeria
With over 190 million people in 2018, Nigeria is predicted to grow by nearly 40 percent by 2050. While we don't know if this would really happen, it is understood that the rapid rate of urbanization within the country brings a big number of problems, including the unemployment in small and big cities.
As the country grows, its major cities also grow and develop. They have to follow the urbanization process in Nigeria and absorb rural areas turning into the major centers of cultural and political life.
10 most beautiful cities in Nigeria in 2018
Which are the most beautiful cities in Nigeria in 2018? What is the finest city in the country?
1. Abuja
READ ALSO: The most beautiful city in Nigeria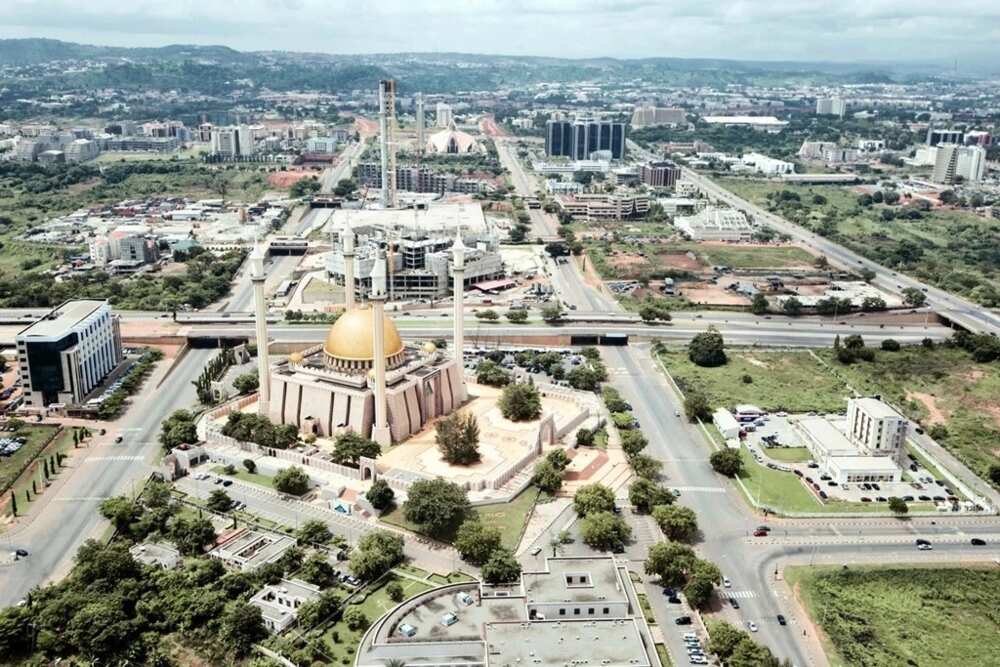 We have listed Abuja as number one among the most developed cities in Nigeria because this is the Federal capital of Nigeria. This is the most important to both local people and foreign visitors, and it is indeed the most organized place in the country.
Abuja is a young city. It was well planned and built less than 40 years ago. However, it was officially recognized as the country's capital only in 1991. Today Abuja (it has the highest population in Nigeria) boasts a big number of skyscrapers, shopping malls, 5-star hotels, resorts, exciting centers and beautiful places of interest such as huge Aso Rock and Zuma Rock (these monoliths are loved by tourists), the Presidential Complex, the National Stadium, National Mosque, and other tourist attractions.
When you drive into Abuja you go through the famous Abuja City Game. When you are in the capital, you will find it beautiful and comfortable with many green parks, cinemas, cultural centers, etc.
2. Lagos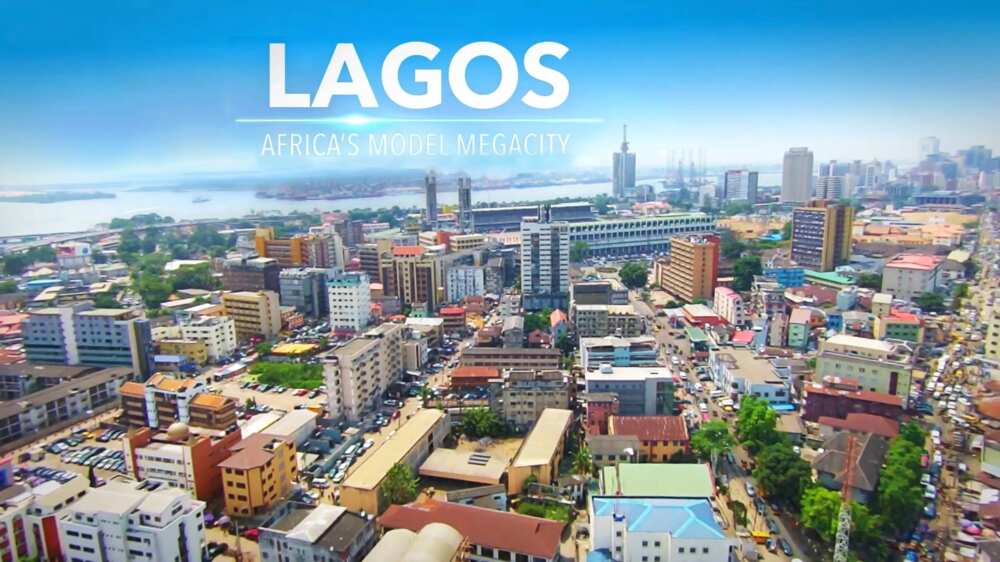 This big Nigerian city with the most population in the country (along with Abuja) used to be the Lagos State capital until 1976 and the capital of the country until it was officially moved to Abuja, but today it is a popular metropolitan area that attracts tourists from different countries of the world and citizens of Nigeria.
Being one of the major cities in Nigeria, Lagos is also known as the country and African financial center. It is well known for its attractions, interesting places, and numerous possibilities for locals and foreigners.
It is not doubt that Lagos is one of the most developed cities in Nigeria. It is the center of Nollywood film production, Nigerian music, and cultural life. It has nice sandy beaches, many 5-star hotels, amazing parks, galleries and churches, roads that lead to different corners of the country and airports.
3. Enugu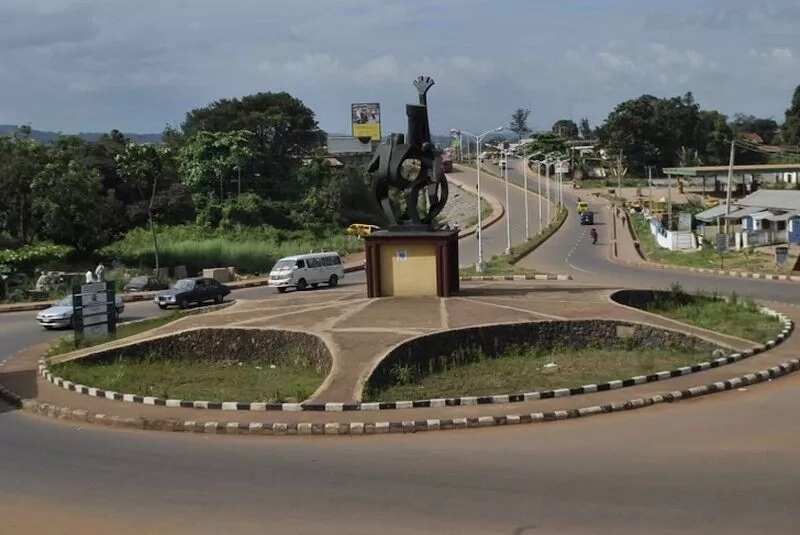 The list of most beautiful and developed Nigerian cities in 2018 includes Enugu the capital of Enugu State. This city was a coal center with several thousands of miners, these days no major coal mining operations is done here.
The finest city is well known in Nollywood (it has one of the locations where movies are filmed). It boasts some impressive recreational centers, an amusement park, public coal mines (yes, you can visit some of them to 'feel the history' of Enugu), art galleries, golf courses, zoo, botanical garden and different monuments.
If you want to view Enugu (most of the city), you should visit the Udi Hills. You'll love what you see and understand why this place is loved by many people.
4. Owerri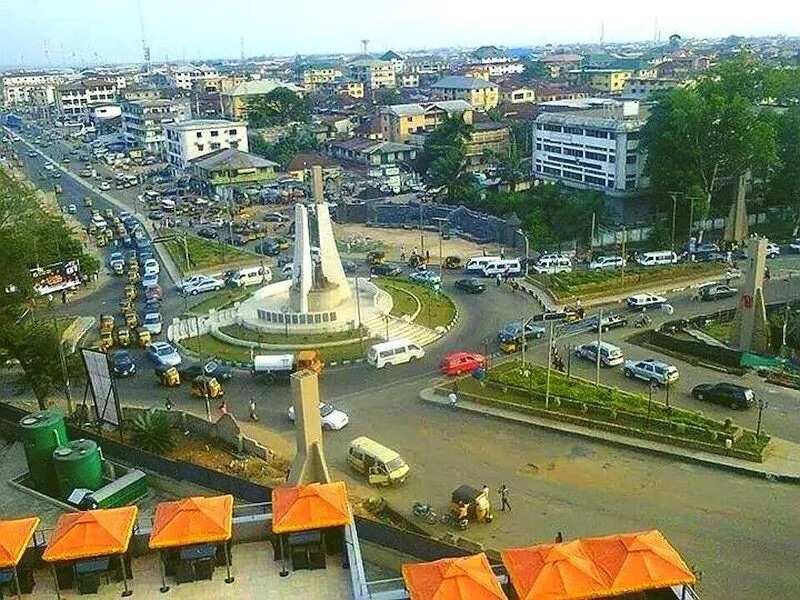 One of the major cities in Nigeria, Owerri is also the Igboland's heart. It is the biggest city and the capital of Imo State. The rivers, a big variety of entertaining places, airport and modern sights make this city interesting.
Many locals call Owerri the capital of entertainment in Nigeria. The city has a number of casinos, relaxation centers, hotels, beautiful Oguta Lake, nice zoo, a variety of malls and shopping hubs, museums, art centers and parks where your heart and soul can feel the happiness of being surrounded by nature.
5. Akure
READ ALSO: Most important cities in Nigeria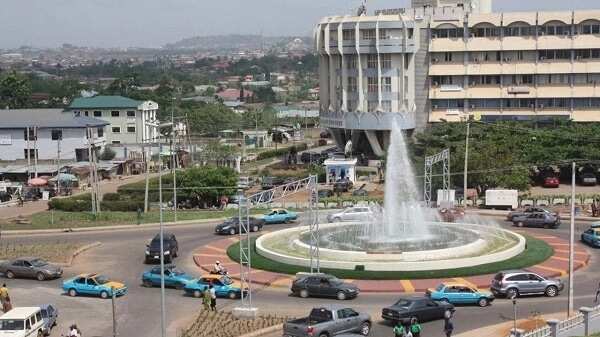 This city is major in the south-west of Nigeria. Akure represents Ondo State being its capital and biggest city. It has an interesting rock history with some of the engravings originating from nearly eleven thousand years ago, according to researches.
Akure is well developed offering its citizens several radio stations, 2 TV stations, a number of stores and malls and a nice large stadium that can hold up to 15 thousand spectators. It is beautiful here with all the waterfalls, beautiful hills, forests, and impressive rocks. This place is also a big trade center for various products, including cotton, corn, cocoa, and tobacco.
While Akure cannot boast having its own airport like Lagos or Abuja, its set of roads is a reliable way to reach different parts of Nigeria.
6. Port Harcourt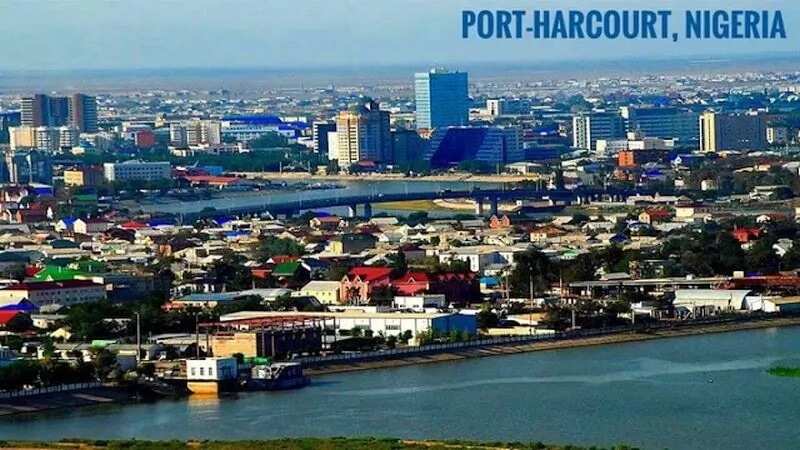 This city is the biggest in Rivers State and also the capital of this state. The population of Port Harcourt keeps growing and the discovery of crude oil 62 years ago helped develop this city and turned into a modern petroleum hub with impressive investments, international airport, two seaports, nice buildings, and overpasses.
The city boasts many exciting festivals held each year, including literary events, a big variety of entertaining activities for adults (night and dance clubs, cafes and restaurants, etc.), several stadiums and many cultural centers.
Being an 'oil capital' this place also has its problems (for example, major flooding after rains), but it is still a major city in Nigeria that plays a big role in the country's economic development.
7. Kaduna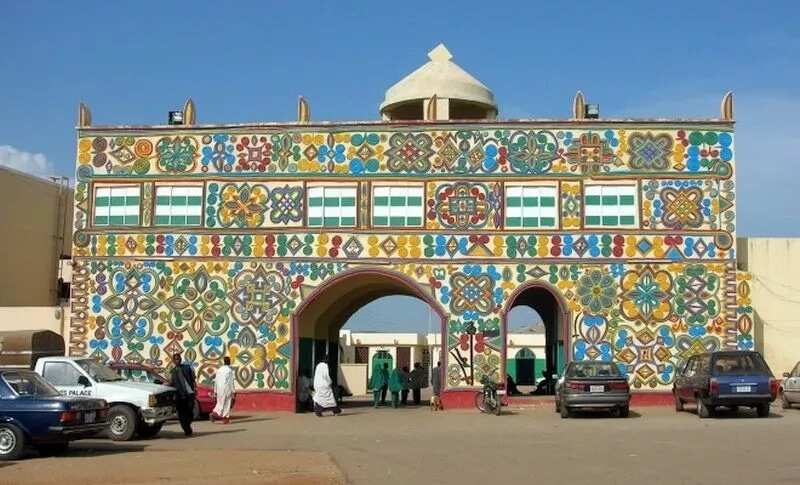 The Kaduna State capital is also one of the most developed cities in Nigeria since Kaduna is an important transportation hub for the country. It is also a major trade center.
Quick urbanization in Nigeria resulted in Kaduna's population rapid growth over the past decades. Being a major industrial city in the north of the country, Kaduna produces different types of products from expensive petroleum and steel to more affordable textiles and leather goods.
Being a developed city, Kaduna has 2 airports, many cultural centers, a big polo club with an impressive 1.6-kilometre racecourse, several malls, many restaurants, hotels and other exciting places to visit.
8. Uyo
READ ALSO: Most beautiful city in the world - Top 11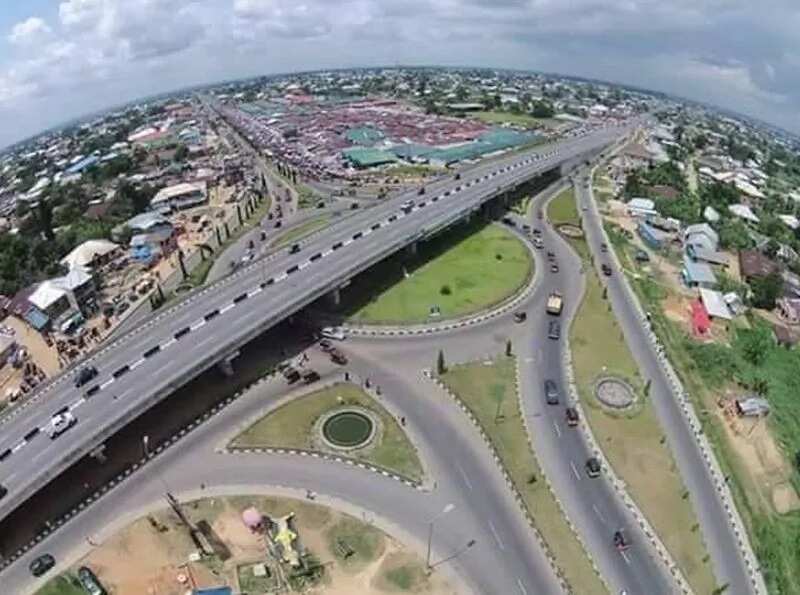 Nigerians who are born in Akwa Ibom state are in love with Uyo. This one of the finest city in Nigeria was officially announced as the state's capital 31 years ago, back in 1987.
This young capital looks incredible. People who live here feel secure and comfortable. Its network of roads is developed and nicely organized. Its hotels and resorts are created for relaxation, full comfort and modern requirements.
9. Warri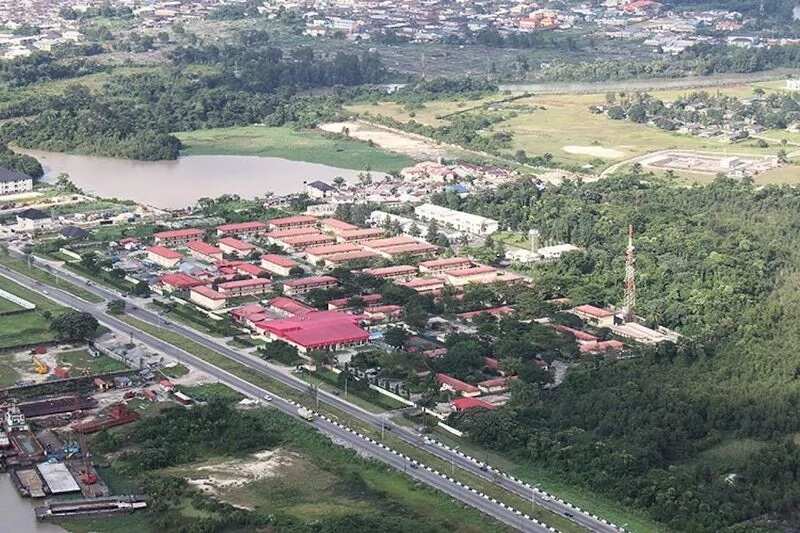 This is another finest city in Nigeria. It is located in the very south of the country. Warri is known as the commercial capital of the state, but it also attracts tourists and has a big potential of growing into the beautiful place with nearby beaches, recreational facilities for people who love summer sports.
There are many hotels here, interesting history museum, parks, malls. There are also a mini zoo and city stadium.
10. Calabar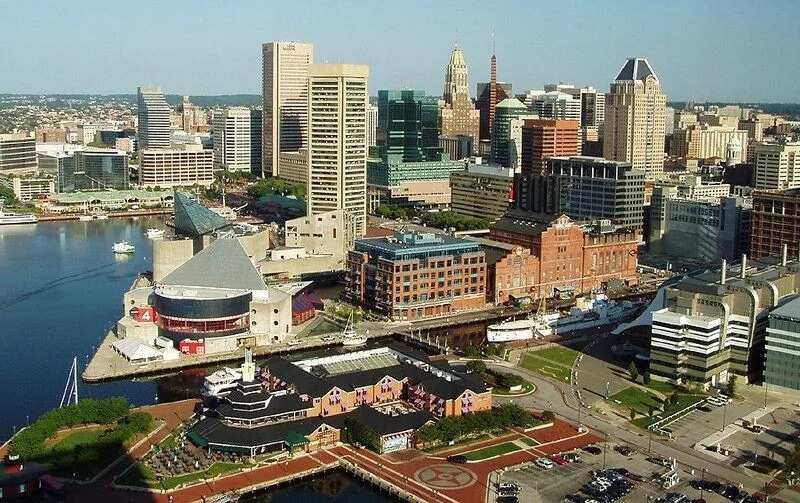 Many locals still know this fine place as 'Canaan City.' Calabar is fun to visit because this is the capital of Cross River State. Visitors have heard that it is a real Nigerian tourism capital because of many people come here visit historic places and explore the 'old history' of Nigeria from the times it was controlled by the United Kingdom.
Being one of the major cities in Nigeria, Calabar has grown into a big metropolis with numerous towns and has remained the seaport. It has many interesting places to visit, including a botanical garden, museums, and amusement parks, nice resorts, and hotels.
People like to visit Calabar all year round, and there is always something interesting to see or attend. This is the 'capital' for such impressive events as Christmas Festival (it is organized every year), Calabar Carnival, modern fashion shows, dance parties, boat regattas, and other fun festivals.
These are the 10 most developed cities in Nigeria. You are highly advised to visit Lagos, Abuja, Warri, Kaduna, and other impressive territories to feel the real spirit of Nigeria.
READ ALSO: Most beautiful city in Africa - Top 10
Source: Legit.ng