Best love letters for girlfriend
It is not an easy task to write love letters for your girlfriend, that is why we have prepared for you this post. Here you can find some samples and recommendations about such an important message. We will help you to express your feelings.
We will start with some samples of love you letter for girlfriend, and then you will find the tips on such kind of letters.
Love letters for girlfriend: samples
You gave my so beautiful feelings. Your unexpected arrival into my life brought into my heart a bouquet of fantastic emotions. Now you are not around, but I know you feel my warming love for you. You taught me to dream again.
I want to thank you for these beautiful feelings, for so many pleasant, beautiful memories and emotions. For giving me so much affection, warmth, caring. For these beautiful nights. For your smile, kind words, for all great moments we had.
My girl, I feel an incredibly beautiful feeling, without it a person does not live, but exists, and this feeling is love. I love you, and I will love you forever!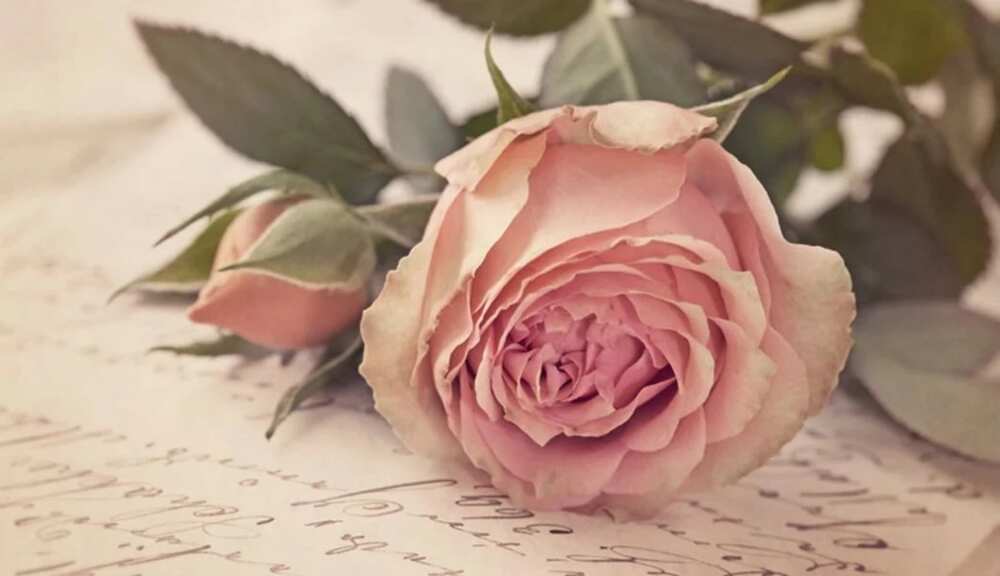 READ ALSO: New love quotes for her
We found each other among a million of people, and now we are two halves of one big loving heart. I always remember the moment of our first meeting. You're the one who gave me the best feelings. I was waiting, and you appeared. You give me joy and fill my life with meaning!
You are the dearest person for me! I am ready to share with you both grief and joy!I love you with all my heart and can not live without you! I'm ready to go even to the end of the world, if only you were with me!
You are the most beautiful girl, and I am very happy that we are together! You know that I love you, I've told you about it many times. I do not doubt a bit, I treasure you very much! You are the dearest person for me in this world!
How to write a love letters for girlfriend
In the time of electronic devices and text messages, written by hand old-good letter can be considered a rare and special gift. Love letters are repeatedly reread and carefully stored. It can be an ideal gift for a girl. Before writing a love letter, you need to think carefully about how to express your feelings in the right way.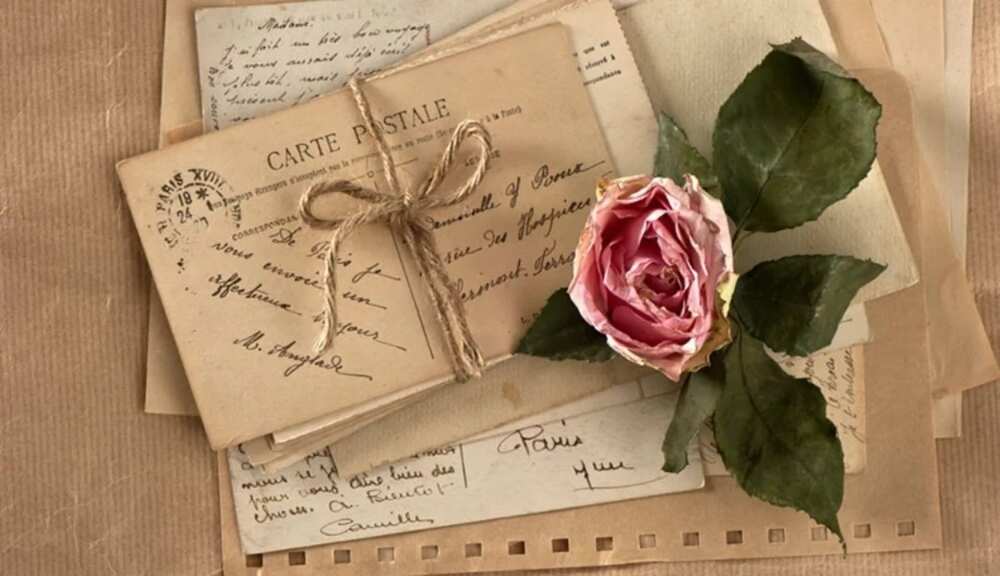 Preparation:
It is not necessary to follow a certain example or pattern of love letters, use lofty phrases or write a poetry. The best thing you can do is to be yourself and express your true feelings.
Go to a separate room and remove everything that can distract you. Create an atmosphere that will inspire you.
Turn on the music, if you have a song or album that reminds you of this person, turn it on. It will help you to revive memories and feelings.
Every person in life has had moments when he or she experienced powerful feelings. Remember these emotions; remember what you felt when all your attention was focused on your beloved one.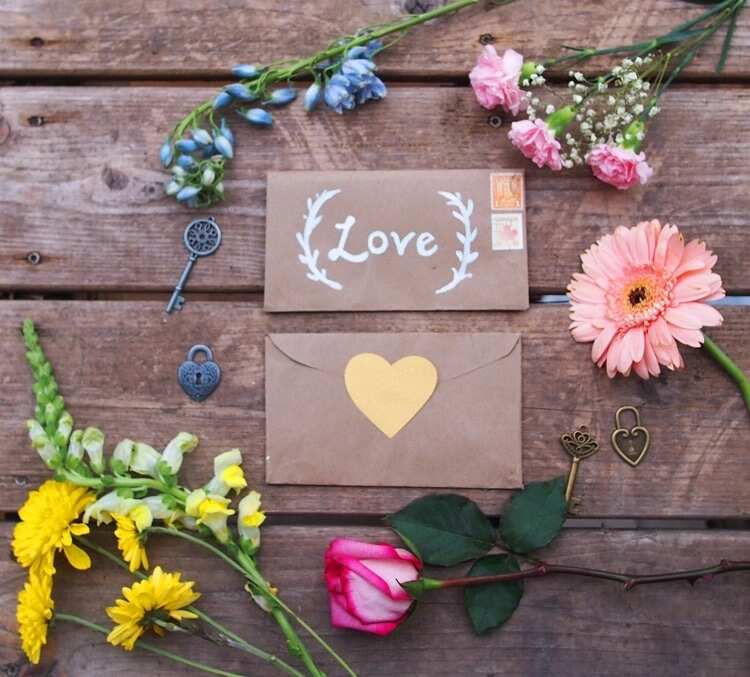 Try to restore these emotions and feeling. Describe your feelings, try to put them into words. Think: why do you love this person? What attracted you? Perhaps you liked the character, attractive appearance, temperament, sense of humor or some other individual characteristics. Mention this in your love you letter for her.
Use memories that will guide the course of your thoughts. Most likely, you had many pleasant moments with your partner. You can write about your dreams. Describe what you want to do together.
Making up a love letter
At this point, you should not worry about grammar and spelling. Your goal is to write down what you want to say to your beloved one. After that, you can check and fix the mistakes. Your letter is an expression of your feelings and emotions, therefore, focus on it completely, be honest and frank, express your feelings and emotions.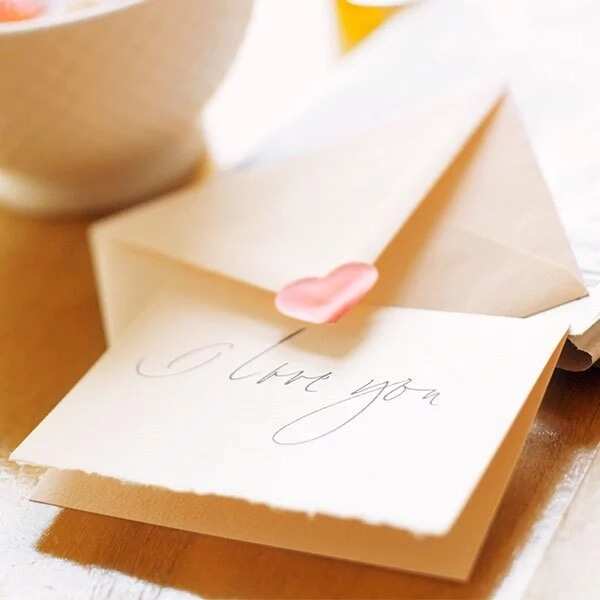 Select enough time for this, do not rush. Write in your style, there is no need to imitate someone. Your beloved one should feel that this is your message, not someone's else.
Write the beginning of the letter
Your girl should immediately understand from the first lines that this is a love letter.
Here you can write down your memories and stories. Take this opportunity to say more than you usually say, and also express the depth of your feelings.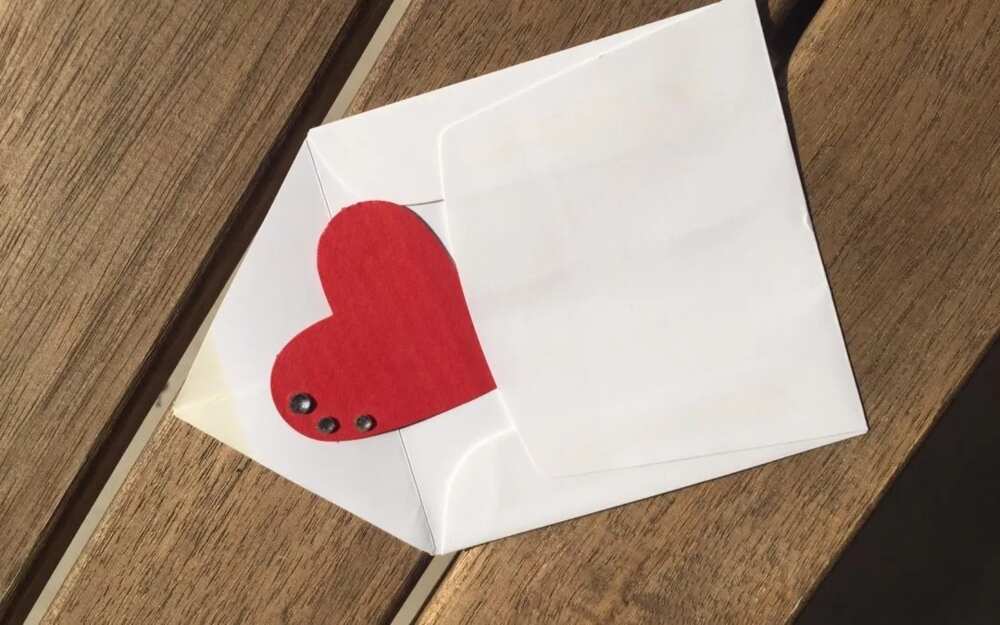 Be positive. Your girl will most likely keep your letter. Do not write anything superfluous in your letter. Mention how important your relationship is to you.
Finish the letter on a positive note. You can end the letter by mentioning that you love your partner very much. Finish the letter with something like this: "I'll think about you all evening" or "I really want to spend the rest of my life with you." Of course, think about the decoration of the letter, choose good paper and envelope.
Here are our tips, use the samples and try recommendations, but remember the main thing is to be yourself, and express your true feelings.
READ ALSO: Happy Sunday quotes for friends
Source: Legit.ng