Nigerian clothing for men - Top trends
Do you think what to wear all the time? We are going to tell you about Nigerian men's fashion styles. Find out more about a modern approach to traditional clothing, see the main ideas of designers, and choose something for you.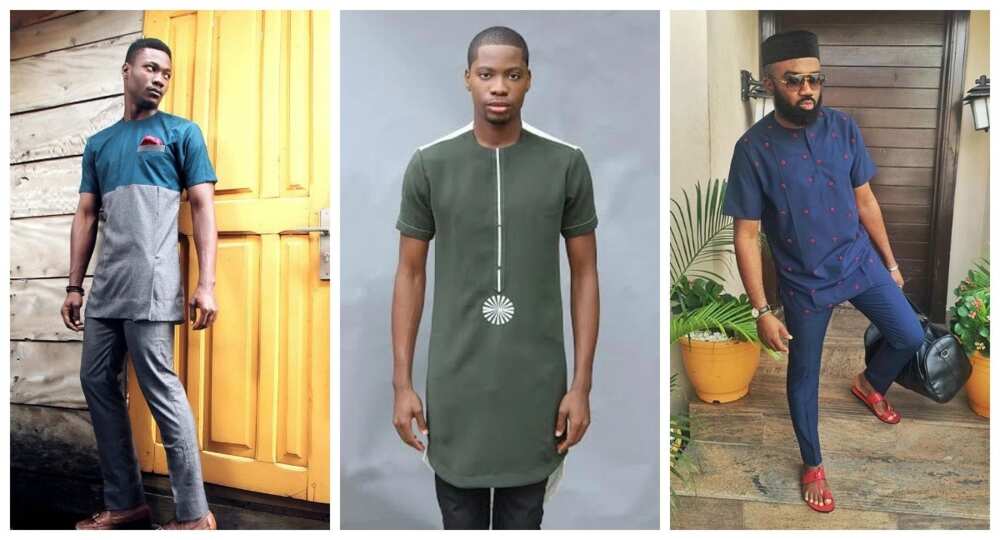 The connection of modern and traditional Nigerian clothing for men
Nigeria has a long tradition of clothing. Each tribe and each region can boast of its own traditions in clothing, fabrics, colors, and accessories. Nowadays traditional Nigerian clothing for men has become a source of inspiration for many modern designers.
Many celebrities choose traditional Nigerian men's fashion style because it is unique and beautiful. The fashion industry of the country is on the rise, so there are more and more Nigerian men's fashion pieces. Modern Nigerian clothing for men with the usage of folk elements, fabrics, patterns creates original style, so let's find out more about such clothing.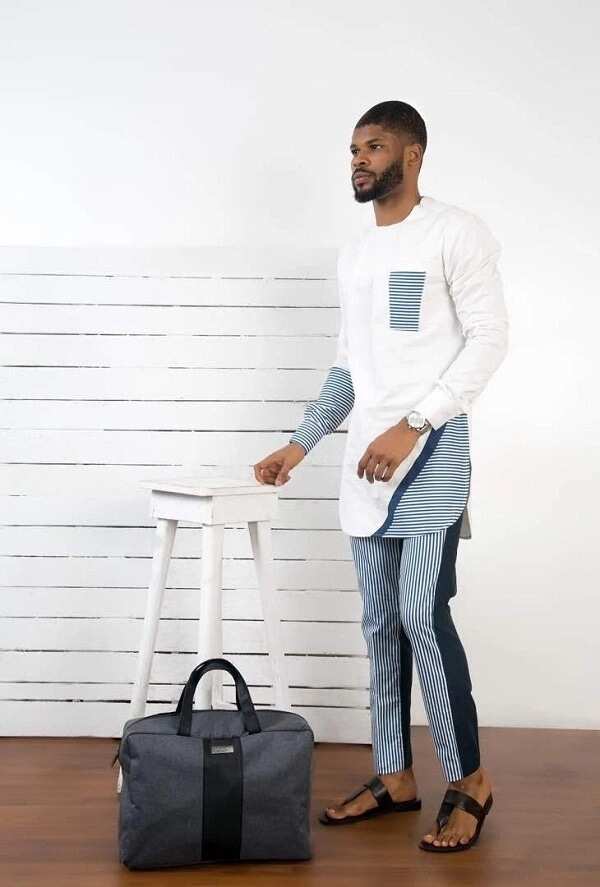 READ ALSO: Nigerian men's traditional fashion styles in 2018
The main elements of modern Nigerian men's fashion style:
Striped, monochromatic, and etibo designs
Local embroidery and patterns samples
Danshiki styles are always popular
Bright Ankara fabrics
Trendy black-and-white designs
And of course senator fashion style
Modern designs with traditional elements can be exquisite, festive, comfortable, casual, or bright.
The main native styles of Nigerian men's clothing
Traditional Igbo clothing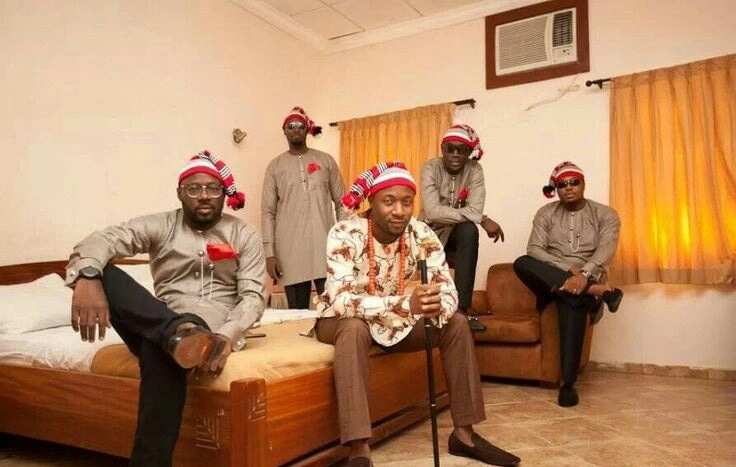 Such a look usually consists of Isiagu soft shirt with red or gold patterns, with simple trousers, and a traditional hat, there also can be such accessories as beads. Such traditional clothing looks quite contemporary at the same time.
Traditional Yoruba clothing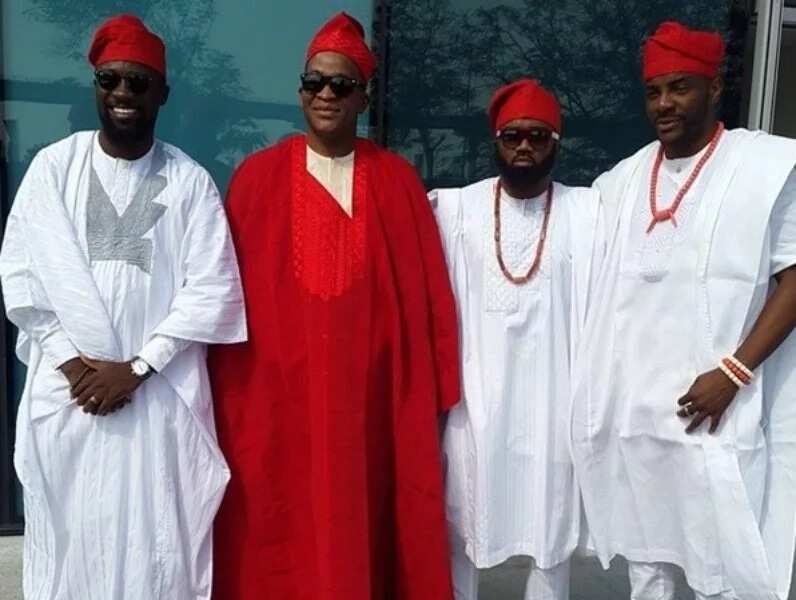 This style has a lot of Agbada - ankle-length loose-fitting attires. Agaba can be made with different colors and patterns.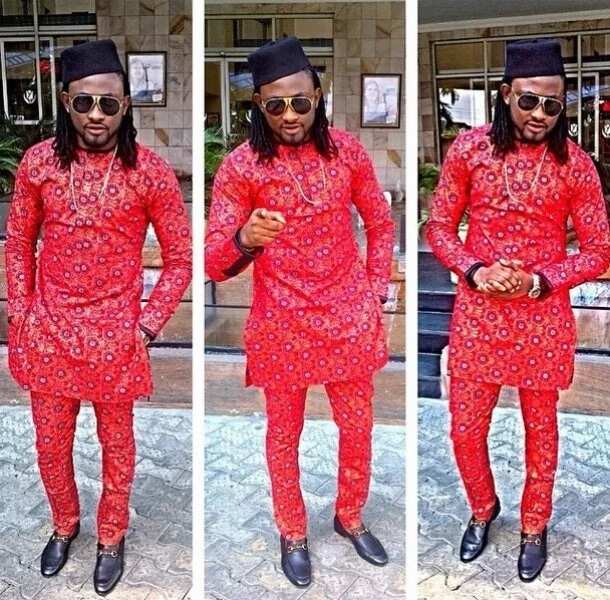 Ankara is a bright fabric, and every kind of clothes can be made with it. Modern designers love this fabric because it can turn every simple form into a unique fashion piece. Ankara jackets and pants are at the top of Nigerian fashion scene.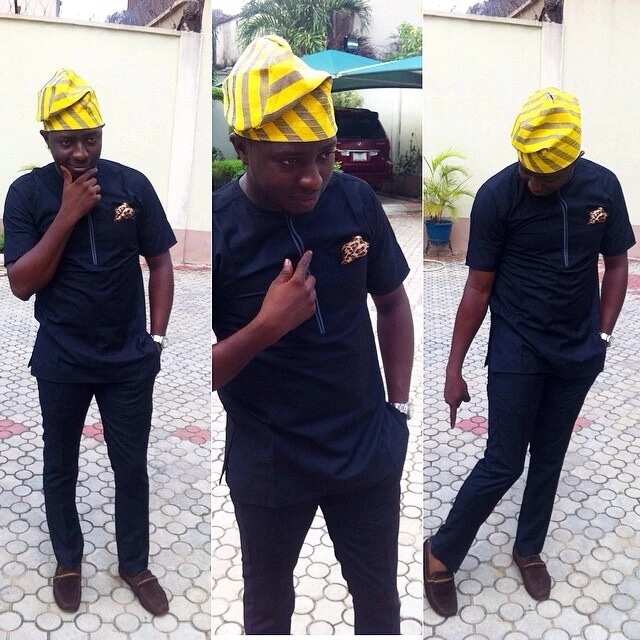 This is another traditional fabric, it looks more simple then Ankara, but the minimalist style is not less fashionable. Atiku designs usually have one monotone, or simple geometric ornament.
Of course, most men wear western-style clothes, but when it comes to important events, Nigerian men like to wear traditional style. The stars of show business also often wear modern-traditional costumes for their performances.
READ ALSO: Top fashion designers in Lagos
Source: Legit.ng