Game shakers Cree Cicchino bio: age, height, twin sister, boyfriend
Cree Cicchino is one of the youngest millennial actresses to have embraced the acting scene. The young beauty plays a protagonist lead role in one of the most anticipated comedy that premiers in Americas pay-television network Nickelodeon. Apart from acting, she is a good dancer. She is famously known for her exemplary acting skills in the television show "Game Shakers."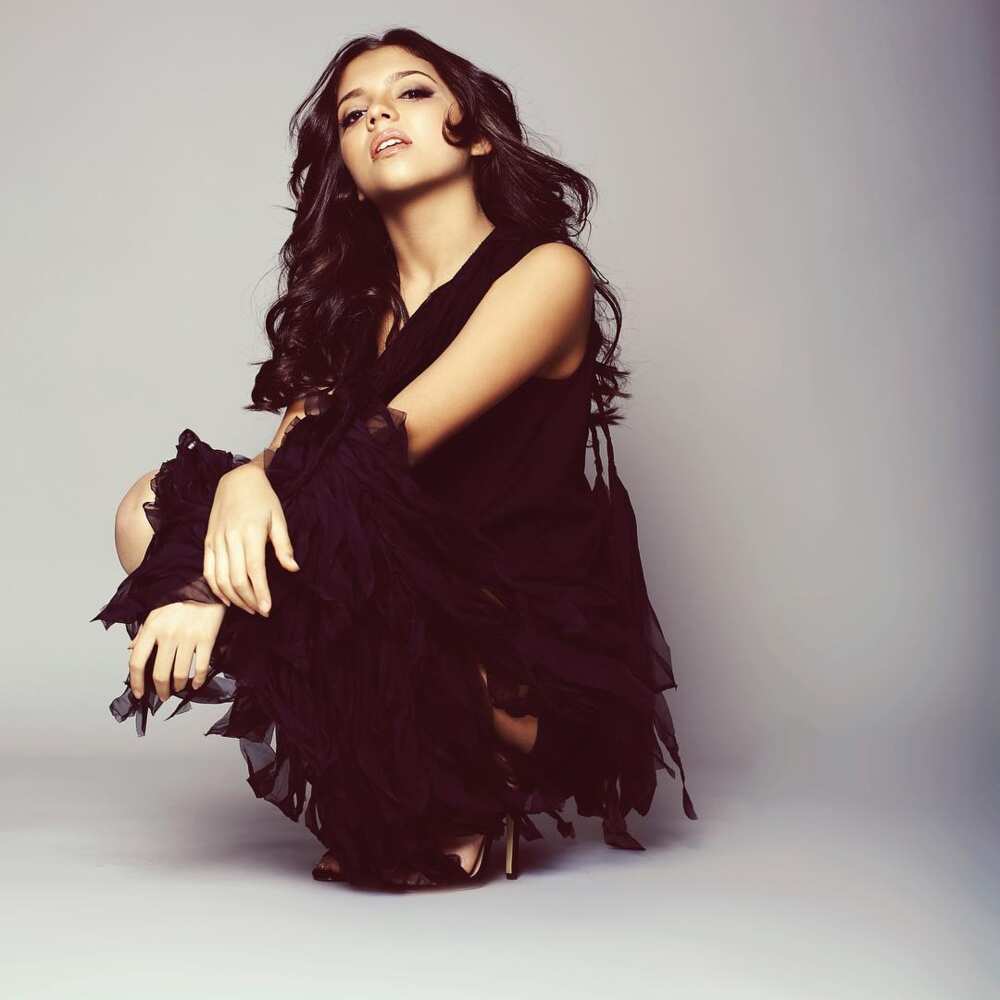 Cree Elizabeth Cicchino is an influential role model for most young kids and teenagers that are after the life of glamour and showbiz. This is evident through her acting career that kicked off when she was at a very tender age. Her journey to being one of the youngest and well-paid actresses is an inspiration to most upcoming dancers, actors, and even singers. This article takes a close look at Cree Cicchino's bio, her relationships, age, and many more exciting life facts that are worth acknowledging.
READ ALSO: Eniola Ajao's biography: interesting facts you should know
Who is Game Shakers Cree Cicchino?
With her stage name as Babe Carano in the favorite show "Game Shakers," Cree's full birth names is Cree Elizabeth Cicchino. The young beauty was born and raised in Queens, in the city of New York, United States of America. Thanks to her parent's passion for art, she followed their footsteps and also became an independent actress. Her parents are Chris Cicchino (father) and Lori Cicchino (mother). His father is a renowned actor in the 2003 movie "Bar Barons" and also in Heavy Metal Comedy in 2002.
How old is Cree Cicchino
She belongs to the Zodiac sign Taurus. Her date of birth falls on 9th May 2002. As a millennial baby, she has made significant steps in her acting career at only 16 years of age. Most legends would classify Cree Cicchino age of 16 as a genius in the acting scene. She shares her birthday with her twin sister Jayce Cicchino. You know what they say in the United States, "Sweet 16" birthdays are the best! I can imagine how great their birthday parties tend to be! Awesome is the world! Cree Cicchino height is 5' 2" (1.57 m) tall.
Cree Cicchino twin sister
Most people wish they had a twin sister/brother. "Game Shakers" Cree Cicchino is one lucky celebrity that happens to have a biological twin sister. Her sister's name is Jayce Cicchino. One funny fact about the twins is that Jayce Cicchino is the elder sister having been born 60 seconds before Cree was born. Just like most twins tend to share hobbies and interests, Jayce is also a skilled dancer. She describes her as a best friend and close sister, two in one. Jayce greatly supports her sister Cree acting career ever since they were kids until now.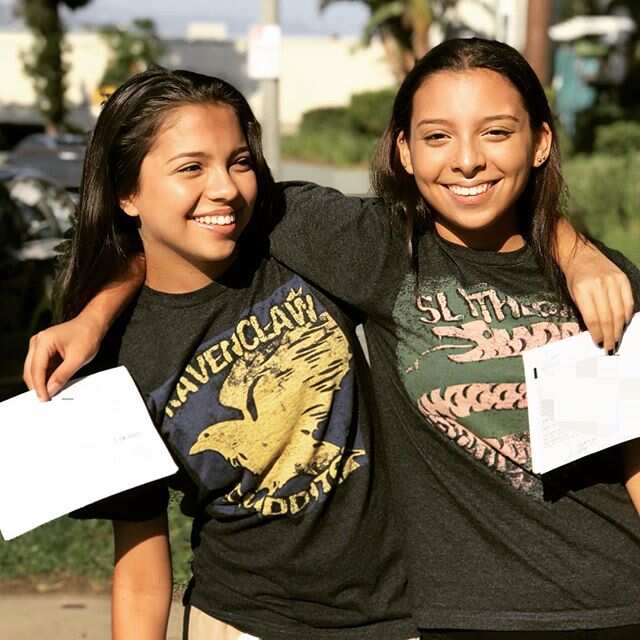 Childhood life
So, what was Cree's life before venturing into acting? Just like most millennial kids, Cree Cicchino had a great passion for dancing. According to her mother, she enrolled in dancing classes at the tender age of four years. Her love for dancing resulted from the advanced musical content broadcasted in musical shows such as MTV. Living in New York, Cicchino dancing was majorly based on Hip-hop music and a selection of Jazz hits and funk music. Cree considers herself as an urban funk lover; hence her dancing choreography and workouts.
Cree Cicchino career
As stated above, Cree was interested in being a dancer while she was a young child. So, how did her venture in Acting start? It all began with her mother Jayce Cicchino, who enrolled her in a sketch comedy group. No sooner had she started to participate in the acting activities than she started developing her interest in acting. Apart from acting, Cree artistic passion pushed her to venture into singing.
From her TV shows and interviews, you will agree with me that she has one of the most beautiful voices. This makes her one of the most talented young celebrities. She was inspired by female hip-hop stars such as Rihana and dreamed of being a pop star in the future. During her dilemma, she made her debut in Dan Schneider's Game Shakers show.
She earned a leading role in the Nickelodeon show that is tailored like most Nickelodeon shows. It involves the creator depicting young children as their modern time heroes fighting to make it through their daily challenges and adventures. With her parent's support in acting, the sky became the limit for her. Today she is a celebrity actress admired for her acting skills all over the world.
READ ALSO: Julie Gonzalo bio: age, measurements, scar, husband, movies and TV shows
Ever since the show "Game Shakers" premiered on 12 September 2015, she plays as Babe with her co-protagonist Kenzie. The plot of the series revolves around the two 7th grades life and their ambition of coming up with a popular game video application named "Sky Whale." This was based on its mission to pass their school science project assignment.
Their teamwork turns out to be successful as the game becomes popular. As a result, the two decide to commercialize it hence a gaming company. The company's name is the series title, "Game Shakers." They team up with rapper Double G, his son Triple G and other crew members. If you have not watched the Nickelodeon show, ask your kids, little brothers, or neighbor's kids. It is a fantastic show for the entire family.
Cree Cicchino's "Game Shakers" was a major stepping block in her acting career. It increased her fan-base tremendously. As a result, she started getting numerous shows and appearances in different scenes and shows. A good example, she was selected as the host of 2015's Halloween Costume Party. Later on, she was interviewed in the Piper's Picks television show together with the celebrity Madisyn Shipman. In the same year 2015, she was booked for a celebrity appearance in the Ho-Ho-Holiday Special.
Apart from 2015's Game Shakers and Ho-Ho-Holiday special, she has been featured in other television shows. These include the 2016's Slime Cup, Orange Carpet: Angry Bird, Piper's Picks TV, and Halloween Costume Party. A year later, she premiered in Nickelodeon Not So Special Valentine's Day. She also appeared in 2017 Henry Danger show and Mr. Iglesias.
As a millennial, Cree Cicchino creatively used her popularity to gain more fan-base and sell her content. This is through her social media platforms such as Twitter, Instagram, Facebook, among others. This enabled her to establish her own YouTube channel. This platform makes it easy for her to share contents concerning her latest projects, interact with her worldwide fans, and also share her videos, her great times for the entire
Cree Cicchino boyfriend
At sixteen years, she has not been committed to any serious relationships. On the other hand, she is majorly seen with Thomas Kuc, her colleague actor. In most social events, both Cree and Thomas are customarily seen together. When we take a look at Cree's social media platforms, Thomas is that one lucky boy that is mostly posted by her side. This includes photos and videos.
It is quite early to say that the duo is dating or are in a relationship. She seems to be so comfortable around Thomas, and vice versa. Both teenagers have a long way as they urgently focus on building their legacy as co-actors and celebrities. As a great fan of the duo, I join the rest of their fans in wishing them the best in their lives as we patiently wait for any relationship updates.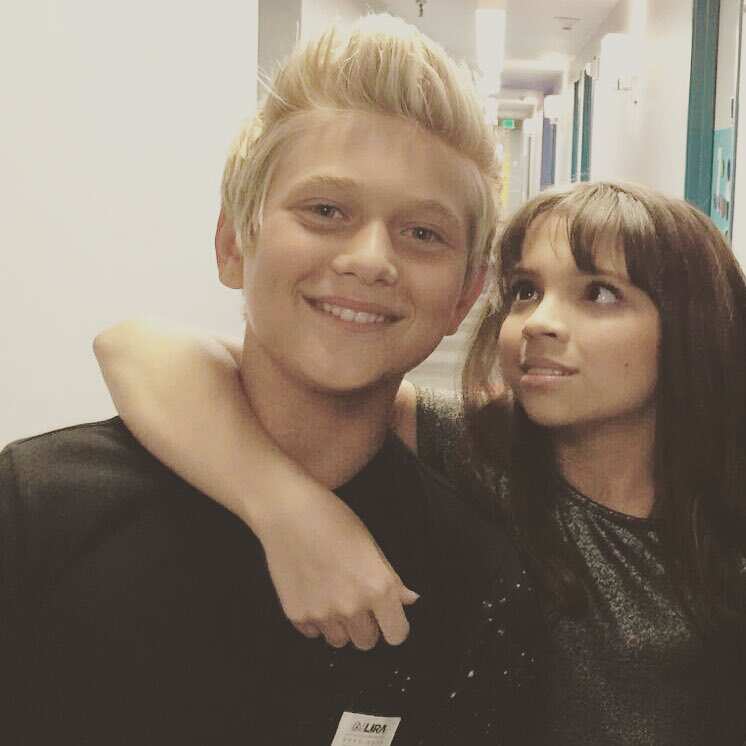 From her pictures, it is clear to say that Cree Cicchino possesses a slim build body, a pretty young face and is cute in general. As a millennial, some of her passions and hobbies include dancing and being active on her social media platforms. When she is not practicing her next dance move or memorizing her acting lines, she enjoys creative writing, artistic drawing, and even horse riding. She has always had a passion for nature, specifically animals. One of her childhood dreams includes being an activist for the fight against animal cruelty.
READ ALSO: Milly Shapiro Hereditary: age, family, appearance, medical condition
Source: Legit.ng