Profitable business in Nigeria with little capital you can get into
You may not believe it, but the business opportunities in Nigeria are endless. Furthermore, you don't need a huge amount of capital to start your own profitable business in Nigeria. If you are witty, intelligent, and a good leader, you will make money from your enterprise in no time.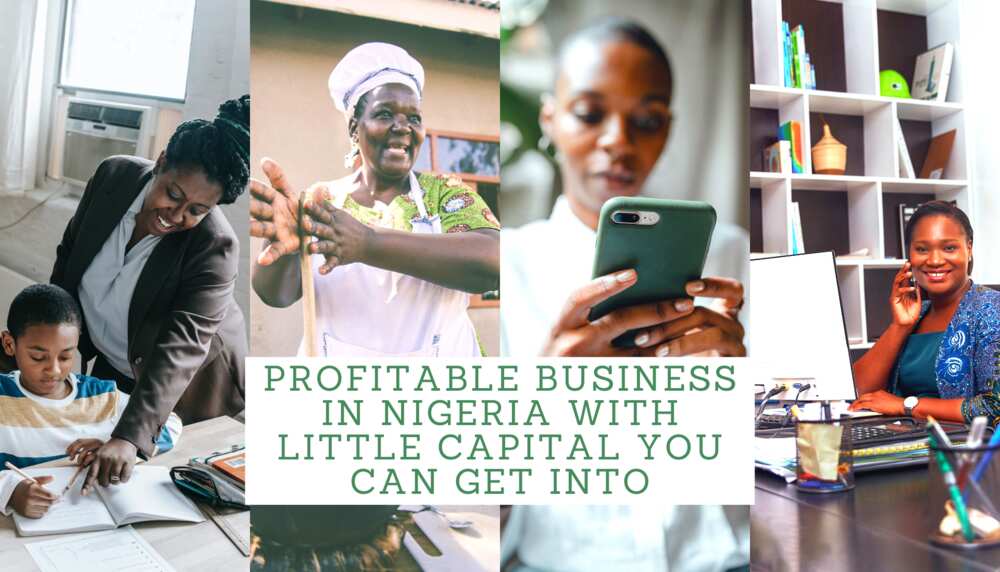 You only need to find out what some good business ideas in Nigeria are and decide which one is suitable for you.
Most importantly, you also need to put your whole heart and soul into your venture. This way, you will love what you do, and it will simultaneously earn you money. However, keep in mind that every business requires a lot of dedication, and you will not become rich overnight.
What is the most profitable business in Nigeria? Top 15 list
Without further delay, look at some of the most profitable business opportunities in Nigeria that you can start without having a huge capital.
1. Becoming an Uber driver
Seeing how many people (especially in big cities) use the Uber service, you can definitely say that Uber drivers earn good money. If you are a good driver and know your city very well, you should not pass up this opportunity.
Uber driving is one of the most profitable Nigerian business ideas right now, and the best thing about it is that you can work whenever you want, without any obligations.
Some drivers choose to work full-time, while for some, it is a part-time job to earn extra money on the weekends or after their main job.
2. Social media marketing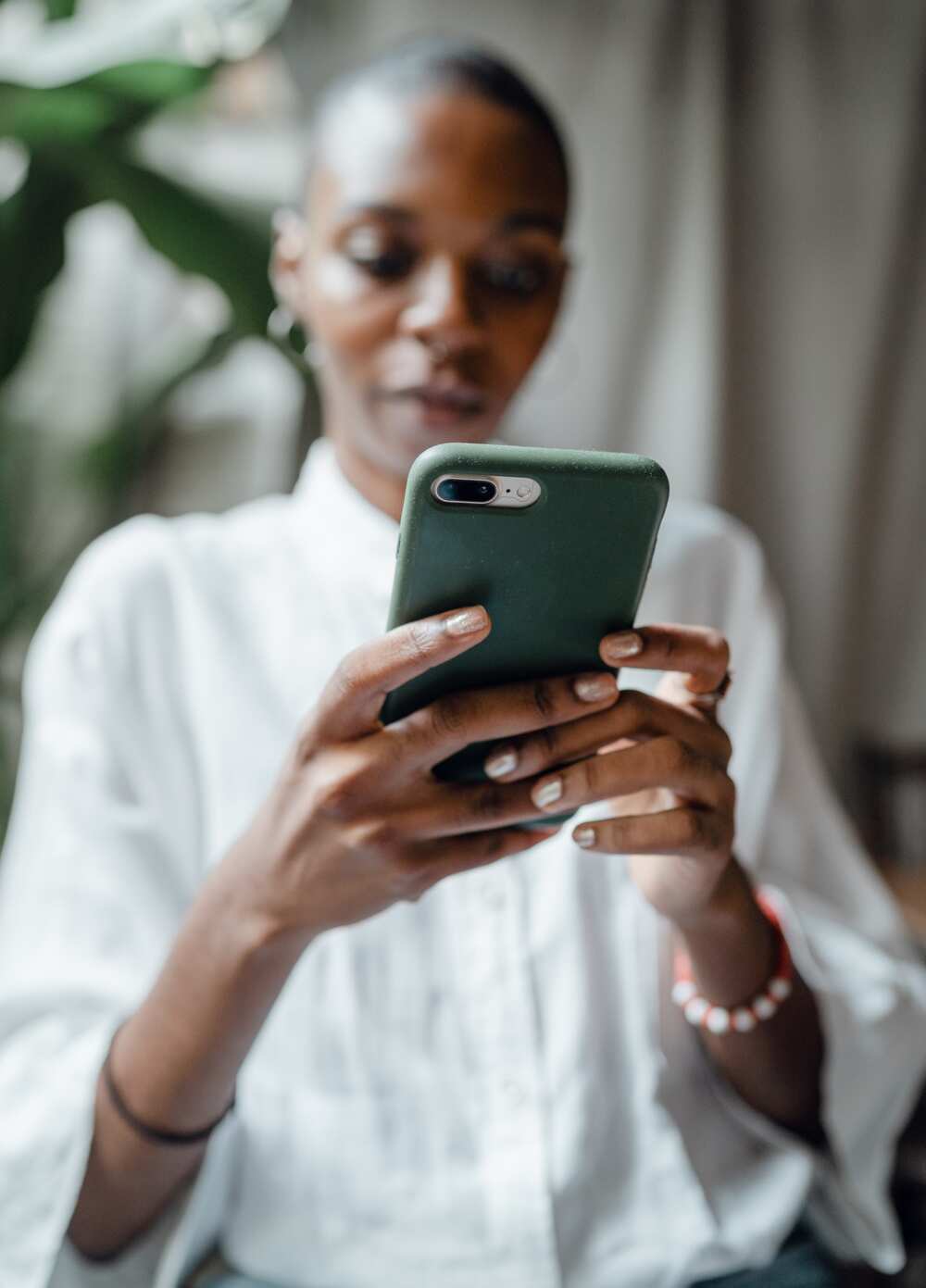 So many people use Twitter, Facebook, Instagram, YouTube, Snapchat, and other popular social media platforms. These platforms are also good sources of making money – you only need to share content that interests people and gain a loyal follower base.
This can be one of the lucrative business ideas that you can turn your attention to if you are good with social media and have enough creative content to post. When you become a popular social media personality or influencer, you can be contacted by major companies who would want you to post their advertisements on your page.
Depending on how many followers you have, you can charge money for their ads. This business idea requires time and patience because you will not be able to create a popular account in one day, but you will understand that it is so worth it over time.
3. Graphic design
If you have always been good with Photoshop, Adobe Illustrator, or other similar programs, and possess artistic skills, then you should try out graphic design.
There are a lot of graphic designers nowadays. This means that competition is extremely high, and to stand out, you need to be really creative and original. You can start by posting your art on social media and taking commissions – this will get you into the swing of things.
You will also have to invest in a graphics tablet – most digital designers nowadays use it for convenience.
4. Selling cold drinks and water
Water will always be a human need, and so the sale of cold drinks and water is a lucrative business in Nigeria. Nigeria experiences hot seasons many times in the year, so people are constantly thirsty for water and soft drinks.
This business does not require much capital. The only thing you should be keen on is getting a regular supplier. The sale of cold water and non-alcoholic drinks does well in markets, restaurants, fast food cafes, and homes.
5. Blogging/vlogging/streaming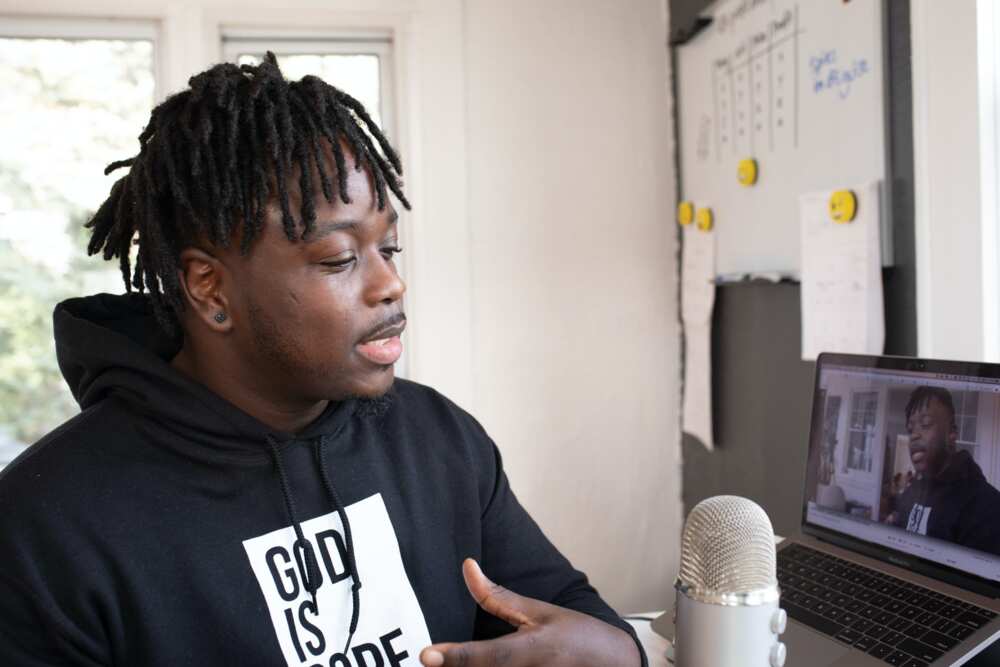 This is one of the most popular and profitable sources of income these days. Thousands of bloggers today create their own content, covering various topics from fashion and lifestyle to celebrity gossip and film reviews.
All of your favorite YouTubers and Twitch streamers started small too, and eventually, they became wealthy and successful, with thousands of subscribers, likes, and comments.
You can try starting a blog by finding a particular niche that focuses on something that would be appealing to the public. If you are a gifted writer and understand marketing, this would be a huge bonus.
6. Baking
Perhaps your friends acknowledge you as a great baker, but you never thought of taking this skill higher? There is no need to worry! Nowadays, people earn a lot of money from the baking business.
All you need to do is create a social media account where you will post your baked goods and contact details, use the appropriate hashtags to advertise your work, gain an interested audience, and take requests from different people who need cakes or cupcakes for their birthdays, weddings and anniversaries.
You can begin your business by baking right at home – in this case, you will only have to invest in the ingredients.
7. Cooking small chops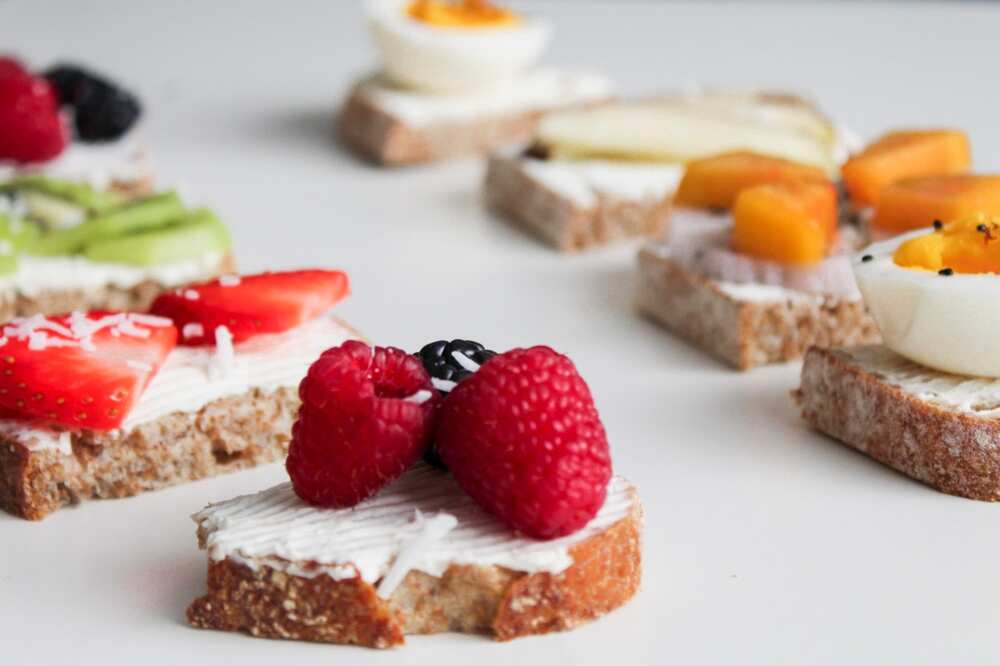 This business is currently in high demand because so many people have celebrations with friends and family, and they need a good amount of finger foods for it.
If you are skilled at cooking small chops, you should start a business connected with it. Even though many cooks offer the same services, your business will never be left aside if executed professionally and creatively enough.
8. Start a digital marketing agency
There is a big difference between a digital marketing agency and a traditional one. The critical point is that digital marketing specialists concentrate on marketing in the digital world instead of the real world.
Starting your own agency does not require a lot of money; all you need is some skills in the digital sphere and experience in marketing.
9. Dropshipping
This type of business can potentially bring you money, and you will not even need a huge amount of capital. The only things that you need are a smartphone or laptop, internet connection, and social media accounts on Twitter, Facebook, Snapchat, Instagram, etc.
So many people have already made millions by doing this job. What is the secret to success in this business? It is the identification and knowledge of what people need at the moment and being aware of how to search for these items. You can start this business on AliExpress or another platform.
10. Fashion design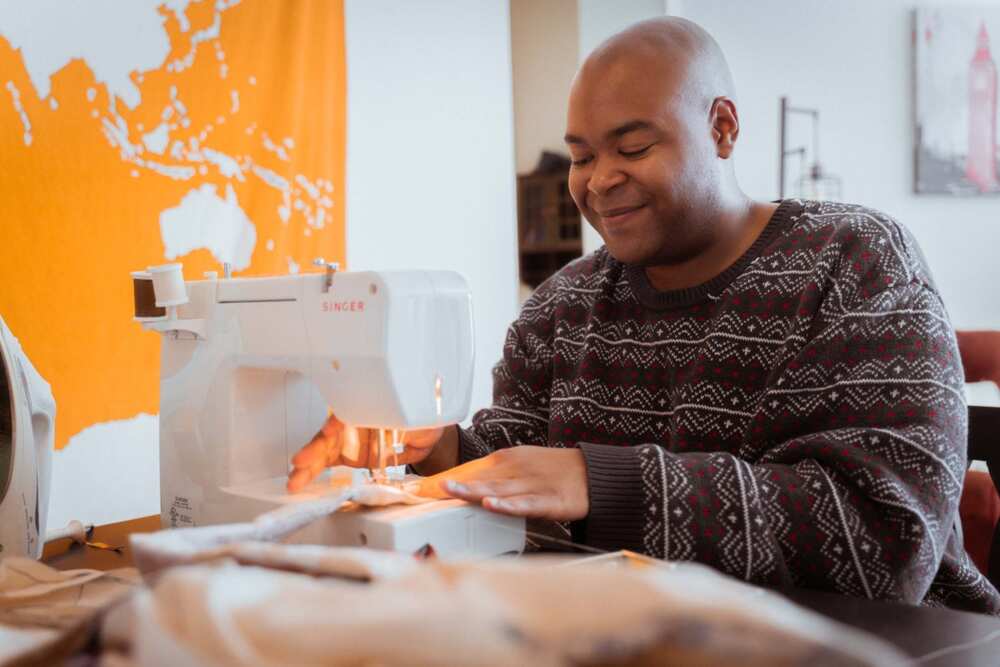 If you aspire to be a fashion designer, you have to possess some work experience, talent, and creativity. The good news is that you can always get these skills from attending courses and being interested in the subject.
Once you learn what it takes to be successful in this industry, you will be able to create your own fashionable clothes and designs. Fashion design is very well-paying, and you have a chance to become a professional designer one day because the designers that are popular nowadays also started small scale.
11. Fast food business
So many people go out to eat at restaurants, so this is, without any doubt, a profitable idea that can make you rich. If you would like to serve low-income customers, you will not need so much money to start.
12. Importing goods
People import various products and make money from them, so this idea should definitely be on your list. Usually, you can start importing low-scale products (mini-importation) and become a large production importer eventually.
You should keep in mind that this job directly depends on the exchange rate.
13. Affiliate marketing
Basically, this is promoting other people's products, often through an affiliate network, earning a commission if people end up buying the products thanks to your marketing. If you have a popular blog, then this is the opportunity for you.
14. Supplying offices with what they need
If you are an organized person who knows where to buy most things, you should offer your services to offices. Most office workers are usually so busy with their workload that they can barely get up from their places, and they need someone to bring them office supplies. If you want to take this responsibility, you will need to call different offices and ask them if they are searching for an office supply person.
15. Car wash
The car wash business is another easy business you can start with a bit of capital. All you need is a water source and a small area near a main road with heavy traffic.
Try and make your place a little more appealing by having a TV set, radio system, or something that can entertain your clients as they wait for their cars to be washed. You can also introduce the washing of carpets and other rugs used at home in the same business.
Other lucrative businesses in Nigeria
There are many lucrative agricultural businesses in Nigeria that you can take up if you love agriculture. For instance, you can try these:
Poultry rearing
Egg farming
Fishing
Snail rearing
Pig rearing
Dog breeding
Growing and selling maize, rice, and cassava
Floristry
Also, if you want to do something connected with education and share your knowledge with people, or if you enjoy caring for others, you can try the following:
Home tutoring
Catering
Starting a baby care center
Teaching a class online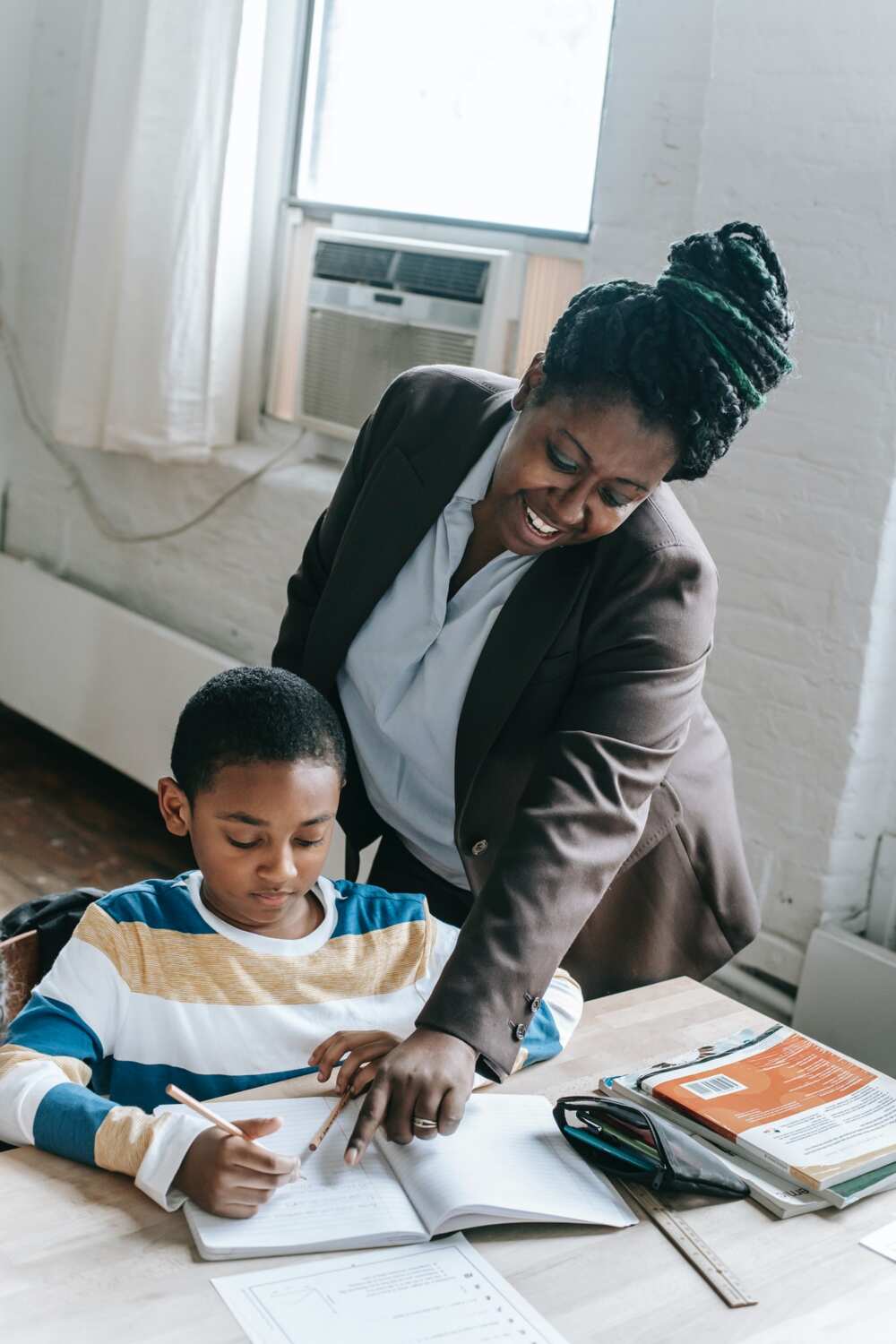 In case you are keen on computers, you can attempt the following:
Computer repair
Mobile phone repair
Mobile phone app development
Gaming development
Becoming a mobile money agent
Finally, if you want to thrive in the beauty business, you should definitely try:
Doing other people's makeup at a fee
Doing people's nails at a fee
Perfume production
Soap production
Of course, all of these require skills and knowledge. But over time, you will find out that all the effort you put into learning the skills will pay off.
Like anything else in life, entrepreneurship has its ups and downs. To successfully run a profitable business in Nigeria, one needs to be disciplined and committed. The other important lesson that new entrepreneurs need to note is that no two days are the same. You may make the highest profits in one day but go home with nothing the following day. However, that should not discourage anyone from venturing into entrepreneurship, especially if it is something that they are passionate about.
DISCLAIMER: This article is intended for general informational purposes only and does not address individual circumstances. It is not a substitute for professional help or advice and should not be relied on to make any kind of decision. Any action taken upon the information presented in this article is strictly at your own risk and responsibility!
READ ALSO: How to make money online without paying anything: 7 workable ideas
Legit.ng recently reported about 7 legit ways to make money online without paying anything. As per the report, a lot of people today are interested in learning how to make money online.
From freelancing to blogging to content writing, there are numerous ways of earning a decent income from working online.
Source: Legit.ng