30 motivational Bill Gates quotes on how to achieve success
Bill Gates quotes are nuggets of wisdom that will inspire you to believe in yourself, to think outside the box, and live a successful life. Bill Gates was born in Seattle, Washington, in the United States of America in 1955; he wrote his first computer program at 13 years old.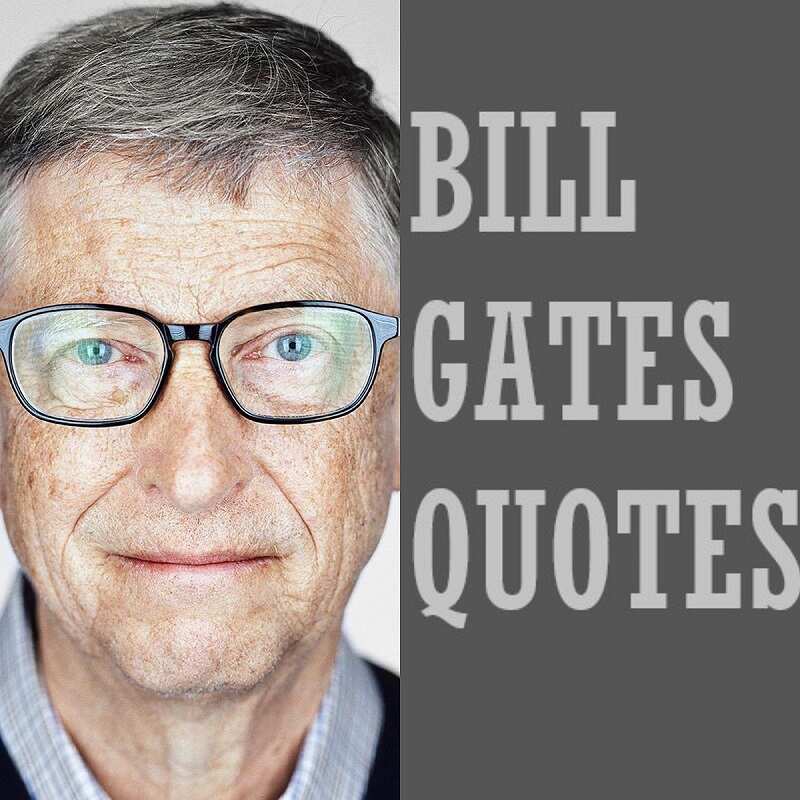 Bill Gates is a businessman and a philanthropist. He is the second wealthiest person on the planet. He dropped out of Harvard to focus on building his business. Today, he is worth $106.1B.
He was the world's richest person for 24 years before the title was taken from him in 2018 by Amazon's CEO Jeff Bezos. Gates reclaimed the world's richest title in late 2019 but lost it again to Bezos shortly after.
Bill Gates motivational quotes
Everyone needs motivation at different points in life. Even though human beings are not the same; some people have stronger intrinsic drive than others, but the truth is, in life, everyone needs motivation.
Motivation helps to stimulate people to take action towards the accomplishment of their goals.
To succeed in life, opinions and advice from sages in your field will help you develop the right mindset. They will also save you from lots of pitfalls in career and business.
These quotes by Bill Gates will inspire you to create the life that you want for yourself.
Don't compare yourself with anyone in this world; if you do so, you are insulting yourself.
To win big, you sometimes have to take big risks.
As we look ahead into the next century, leaders will be those who empower others.
If you are born poor, it's not your mistake, but if you die poor, it's your mistake.
Surround yourself with people who challenge you, teach you, and push you to be your best self.
Everyone needs a coach. It doesn't matter whether you're a basketball player, a tennis player, a gymnast, or a bridge player.
The world won't care about your self-esteem. The world will expect you to accomplish something before you feel good about yourself.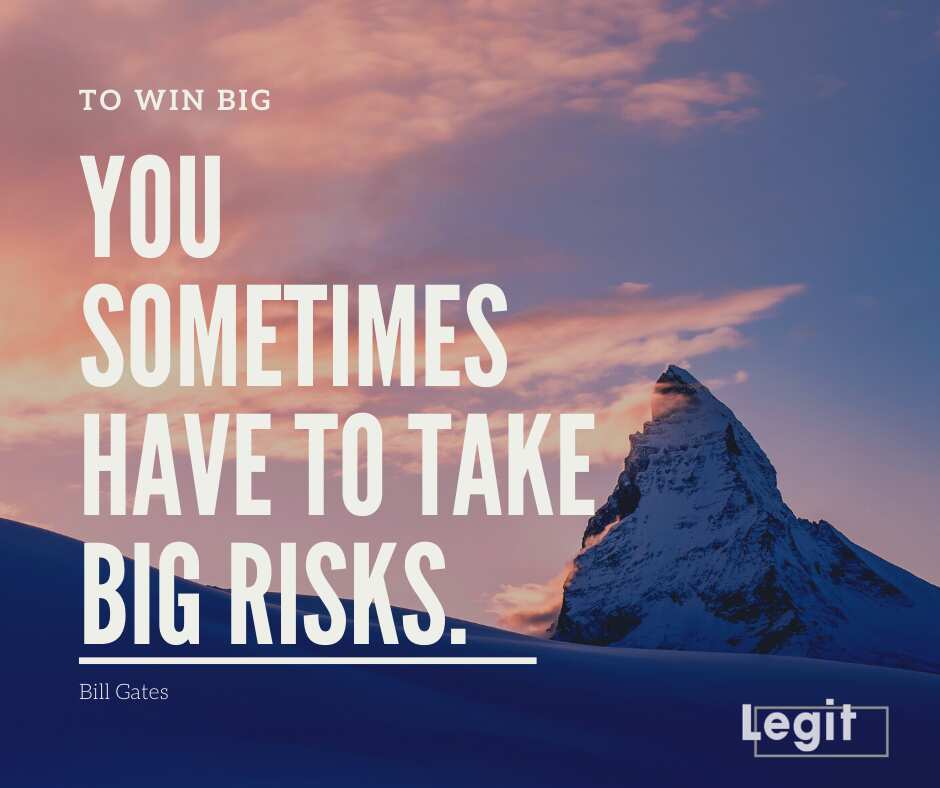 If you mess up, it's not your parents' fault, so don't whine about your mistakes, learn from them.
Most people overestimate what they can do in one year and underestimate what they can do in ten years.
We all need people who will give us feedback. That's how we improve.
To create a new standard, it takes something that's not just a little bit different; it takes something that's really new and really captures people's imagination.
We always overestimate the change that will occur in the next two years and underestimate the change that will occur in the next ten. Don't let yourself be lulled into inaction.
Don't make the same decision twice. Spend time and thought to make a solid decision the first time so that you don't revisit the issue unnecessarily. If you're too willing to reopen issues, it interferes not only with your execution but also with your motivation to make a decision in the first place. After all, why bother deciding an issue if it isn't really decided?
It is your responsibility to find out who you truly are, what you love, and what your purpose is. Blaming others for one's misfortunes does not help.
Take responsibility for your actions and their corresponding results. Make smart decisions and work as hard as you need to to make your dreams come true.
Decide what you want to achieve, find out how to achieve it, be innovative in your thinking, and create the life you want for yourself. You can not change your past, but you can definitely do something about your future.
Bill Gates quotes on life
Does Bill Gates have a famous quote? Bill Gates has lots of famous quotes on many topics. You will surely learn great lessons from Bill Gates' wealth of experience.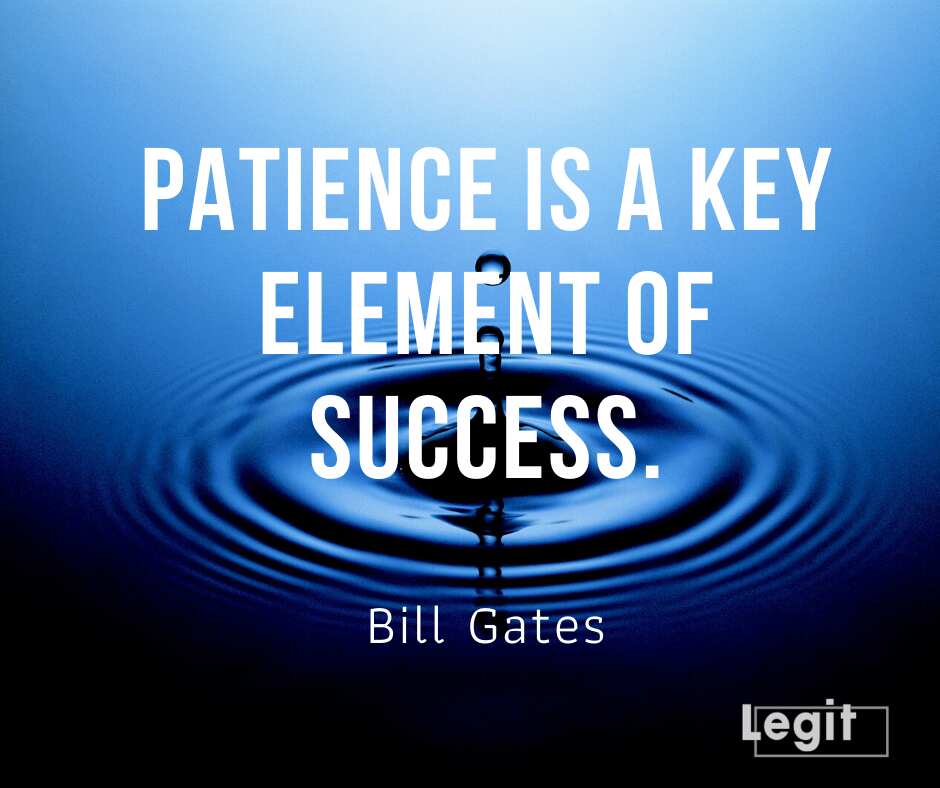 Having the right mindset is one of the keys to a successful life. Most billionaires, including Bill Gates, see life differently from the way most people do.
There are lots of quotes that vividly explain the thoughts of Bill Gates on life and how to be successful.
Life is not fair — get used to it!
Life is not divided into semesters. You don't get summers off, and very few employers are interested in helping you find yourself. Do that on your own time.
We start life with many big dreams–things we want to accomplish, create, build, and experience. But if you ask anyone past the age of 40 what happened to all the dreams they had, they will most likely answer; Life.
Your school may have done away with winners and losers, but life has not. In some schools, they have abolished failing grades, and they'll give you as many times as you want to get the right answer. This doesn't bear the slightest resemblance to anything in real life.
Television is not real life. In real life, people actually have to leave the coffee shop and go to jobs.
Life has a tendency to just happen. But it happens becaus we make choices. The life you create and design for yourself is going to accumulate from the choices you make over time. Sure, there are unexpected things that can derail dreams. But we can control where we put our focus and if we choose to put one dream ahead of another.
The life we live is shaped by the choices we make. Life is not always predictable.
There are things that happen in life that are beyond control. However, most of our experiences in life are the results of the decisions we make. Don't wait for life to work; make life work for you.
Success quotes by Bill Gates
What made Bill Gates successful? Some of the things that are apparent in Bill Gates' life is that he is a voracious leader, and he works hard. Bill Gates knew what he wanted to do early in life; he focused on it and worked very hard to achieve it.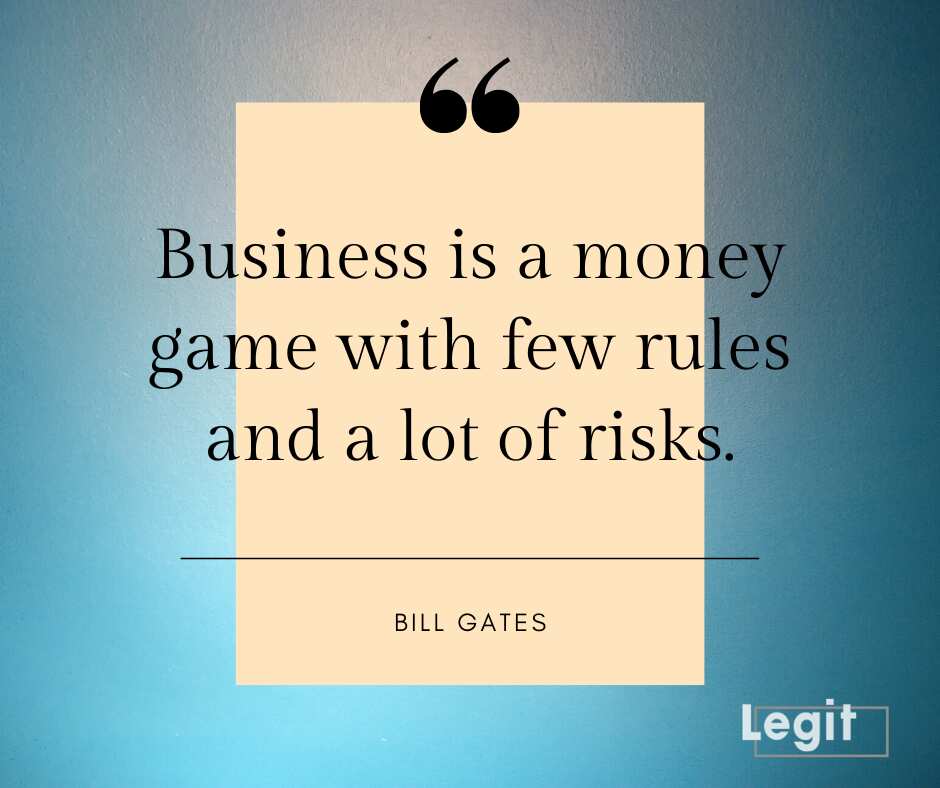 To succeed in business and your career, you have to be passionate about your work and be ready to work longer, harder, faster, and smarter than others.
Heeding the lessons in Bill Gates thoughts on success will help you avoid making costly mistakes in your career, business, and life generally.
Business is a money game with few rules and a lot of risks.
Some people, through luck and skill, end up with a lot of assets. If you're good at kicking a ball, writing software, investing in stocks, it pays extremely well.
I never took a day off in my twenties. Not one.
It's fine to celebrate success, but it is more important to heed the lessons of failure.
Patience is a key element of success.
Success is a lousy teacher. It seduces smart people into thinking they can't lose.
A bad strategy will fail no matter how good your information is, and lame execution will stymie a good strategy. If you do enough things poorly, you will go out of business.
I have been struck again and again by how important measurement is to improving the human condition.
If something is expensive to develop, and somebody's not going to get paid, it won't get developed.
If you can't make it good, at least make it look good.
One of the thoughts of Bill Gates on success advises that it is important for people to learn from their failures. Failures are not purely negative experiences that are of no use; they contain lessons that make us better.
Everyone fails, failure is not the problem, but what you do after you have failed is what is important.
Bill Gates himself has failed before. You might ask– What did Bill Gates fail? Bill Gates first business failed. Traf-O-Data was the first business the software mogul and his business partner Paul Allen started. They had to shut the business down, suffering a net loss of over $3000
After this failure, Gates didn't give up on his dreams. He went on to establish Microsoft with his business partner Paul Allen. Microsoft is now worth over $1 trillion.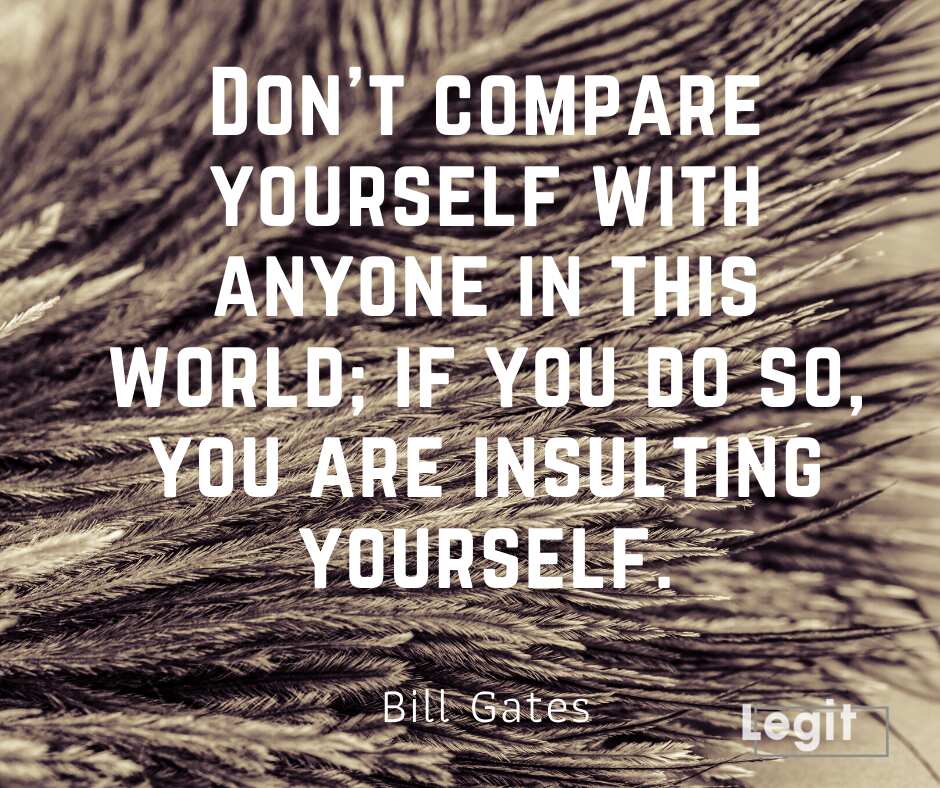 What can we learn from Bill Gates?
There are lots of life lessons to learn from quotes of Bill Gates. His words show everyone what it takes to become successful and wealthy.
Like my friend Warren Buffett, I feel particularly lucky to do something every day that I love to do. He calls it 'tap-dancing to work.
One main lesson in this Bill Gates quote is that it is essential for you to do the things you love. Let your career or business choice be based on something you enjoy doing; it makes working hard easy.
Successful people make hard work and sacrifice look easy because they love what they do. One of the things about self-made billionaires is that they are people who love what they do and do what they are passionate about.
When you love what you do, working for long hours and making sacrifices for it to succeed will not be too difficult for you to do.
Bill gates quotes teach the importance of hard work, focus, patience, and more qualities needed for success. They inspire people to believe that they can achieve their dreams and live a fulfilling life.
Source: Legit.ng