20 creative hobbies for women you might not have considered
Creative hobbies for women are good ways for women to relax and kick boredom to the curb. They also help ladies showcase their talents and in some cases, make some money to support themselves and their families. Are you looking for creative things that you can engage in without stressing out? The list below is what you need.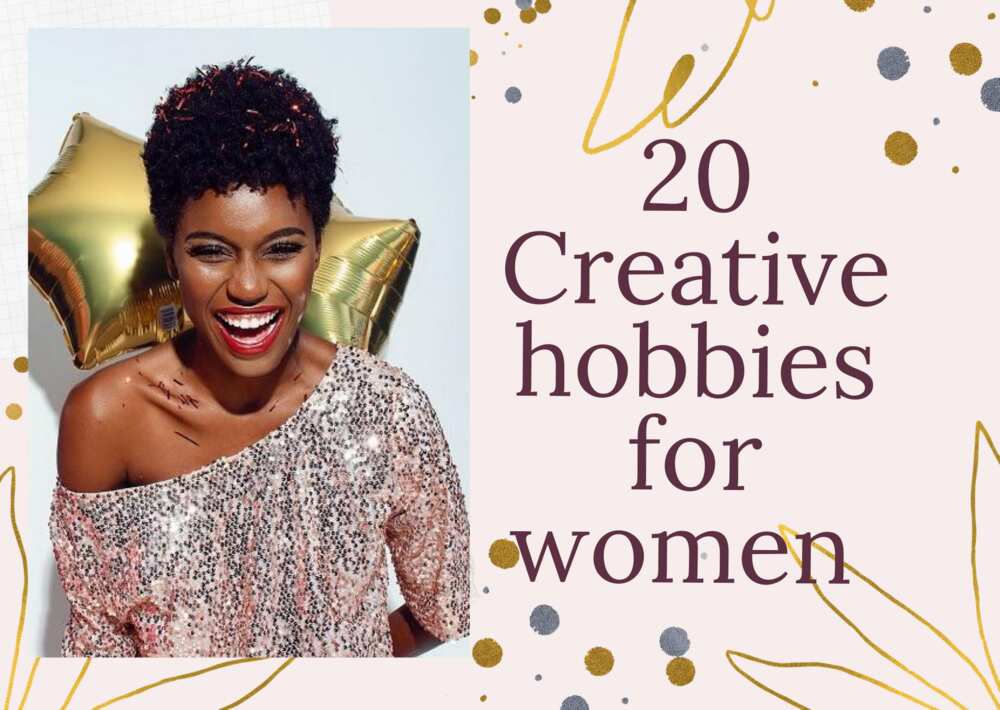 A study by University of California health psychologist Matthew Zawadzki found that leisure activity can provide immediate stress relief, as well as lower stress and depression in the longer term. This should convince you enough that you need a hobby.
Here is a cool leisure activities list for women that you should consider.
Creative hobbies for women
The following are examples of creative hobbies one can get involved in. Although some of them require some level of talent, with practice, anyone can get good at them.
1. Painting
This is for women who have a talent in painting. Since you are doing it for leisure, you can take your time and create paintings that you will be proud of.
Women who cannot paint can opt for drawing instead. Explore your artistic side by learning how to draw. Drawing has a lot of benefits besides simply boosting your creativity; it can also serve as an outlet for you to express your feelings.
2. Writing
Do you love short stories, novels and poems? If you do, then why not create your own pieces of writing?
Writing, as a form of art, is one of the best ways to express your feelings. If you cannot say what you want, then put it down on paper and who knows, you may become a published author someday.
3. Flower arranging
Let your flower arranging skills bloom. Bring the outside in by learning how to arrange flowers. Making your own bouquets will save you lots of money, and you can show off your personality on your table.
4. Acting
Have you always wanted to act but have other responsibilities that make full-time acting impossible for you? Well, that does not mean that you should give up on your dream.
There are various theatre companies that are involved in this art either for fun, to promote it, or for money. Whatever your reason is for starting the hobby, find an acting group, and live your dream.
5. Photography
Smartphones ensure that most of us have a camera in our pockets at all times, but few of us give much thought to lighting, composition, or even subject matter.
Photography can make a rewarding hobby, even if you stick to using the camera on your phone. And you can even turn your work into a decor piece for your home.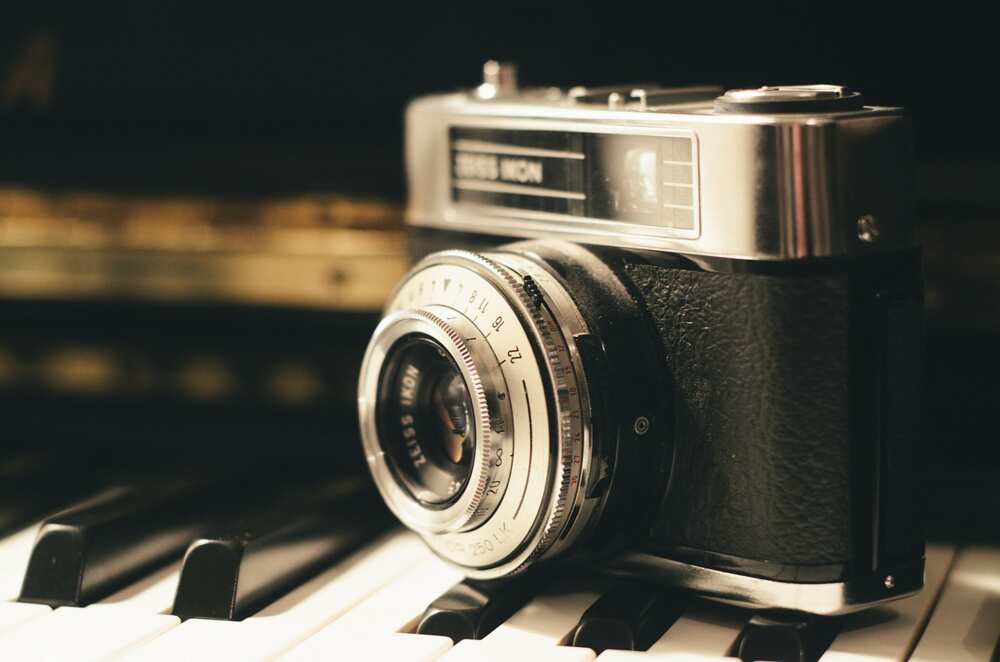 Craft hobbies for women
Simple crafts are fun activities you can carry out in the comfort of your home, and it costs very little money to get the materials you need for such crafts. Some crafts may be time-consuming, but since you are doing them as leisure activities, you should take your time with them.
If you have been asking — "What kind of hobbies can I do at home?", here are some of the best ideas of crafting hobbies for women that you should consider today.
6. Scrapbooking
This is probably one of the best hobbies out there for moms at home. In this digital era, many of us do not have a lot of pictures we can hold in our hands.
Get offline and start a scrapbook that exists somewhere other than the cloud. Preserve the memories you have created for the next generation.
7. Learn Origami
The Japanese art of folding paper into whimsical shapes isn't just for children. It is a great activity that helps maintain manual dexterity, and you can enjoy it in the comfort of your own home. The only thing you will spend money on is the paper.
You do not have to worry about how much you will pay to learn the art as there are many free Origami teaching videos online.
8. Jewellery making
Making your own jewellery has many benefits: It will help you get in touch with your creative side, you will get so many compliments on your wares, and you may end up making good money from it.
Making jewellery is a great way to pass time and relax while doing something worthwhile. Many people have turned this hobby into a business. You can start by using inexpensive materials for the jewellery.
9. Knitting
Knitting is a wonderful hobby. You can do it in front of the TV, in waiting rooms, or on public transit, making it a useful and versatile hobby.
Knitting may seem difficult, but doesn't that make it more fun? Test your patience and dare yourself to do something that might be quite difficult for other people.
If you do not know how to start knitting, there are thousands of instructions and tutorials available on the internet.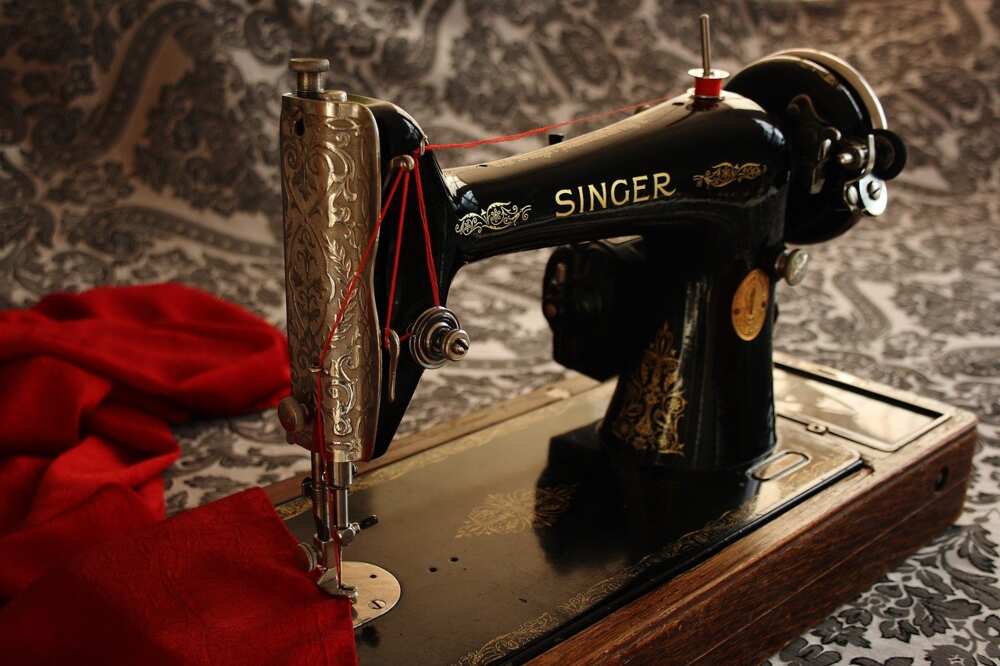 10. Sewing
Sewing is not just for grandmothers. Learning to sew your own clothes can result in a fabulous wardrobe tailored to your needs.
Sewing machines have come a long way; now there are noiseless portable sewing machines that you use in your home easily.
Inexpensive hobbies for women
Inexpensive hobbies are things you can do for leisure that will cost little or no money.
11. Making puzzles
Puzzles are not for kids only; they can help keep your mind sharp as well. They also make a fun, affordable activity to do with friends and family.
Whether jigsaw or crossword, puzzles are great stress-relievers. You do not need to spend any amount of money to make puzzle games, all you need are your writing materials.
12. Cooking
Many people see cooking as a difficult time-consuming chore. But with the right approach, it can actually be a good hobby.
Learning how to cook can uplift not just your mood, but your confidence as well. Plus, you get to enjoy the delicious meals you prepared with your loved ones.
13. Start a collection
This hobby will cost you some money depending on the amount you wish to use. Collecting valuable items is fun but you must be careful not to overspend when purchasing collector's items.
14. Singing
Singing stimulates the release of endorphins and oxytocin in your body. Endorphin is the hormone associated with pleasure, while oxytocin is the hormone that alleviates stress and anxiety.
15. Dancing
Dancing is not only good for leisure but also good for your health. It boosts the production of endorphins and helps you burn excess fat.
Freetime hobbies for women
Freetime activities are also great leisure hobbies for women. However, they are more time consuming than other leisure activities. Therefore, ladies, if you have enough time on your hands, these hobbies are perfect for you.
16. Volunteering
If you want your time to be well spent on valuable things, then you should consider volunteering. Volunteering gives you a sense of self-fulfilment and belongingness.
This is one of the best free time activities because, in the process of volunteering, you make the world a better place.
17. Candle making
You can learn how to make scented candles for your personal use and for your loved ones. Candle making is also a good way to earn some extra income for yourself.
18. Blogging
Blogging is not difficult at all, it is simply about sharing your thoughts and musings with the world.
Start a blog and be serious about it. Schedule your writing and posting days so you can properly maintain it. Who knows, you might even earn money through blogging.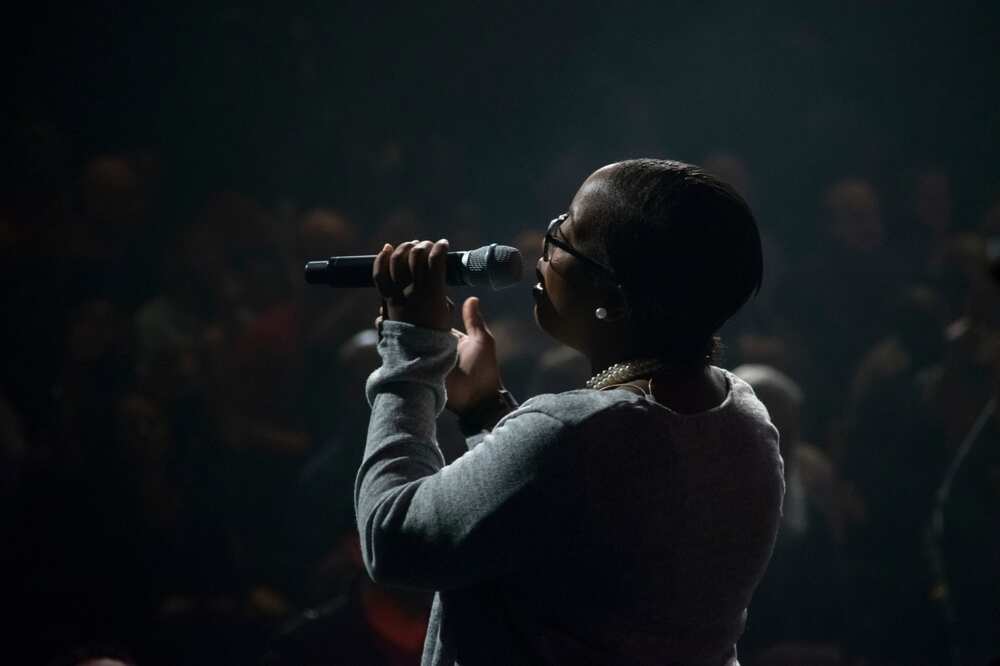 19. Wine tasting
If you want a more sophisticated hobby, you should try wine tasting. Look for local wine stores that offer wine tasting sessions, or ask your friends to buy different kinds of wine that you can try in the comfort of your home.
20. Take up a sport
You can learn a sport, like basketball, figure skating, e.t.c.
Hobbies for women are supposed to be fun and stress-free. You should not choose something that will just add stress to your life. Choose something enjoyable, and get busy relaxing.
READ ALSO: Black natural hairstyles for medium length hair
Do you have natural hair and don't know what to do with it? Are you tired of styling your natural hair the same way every day? Legit.ng has the most popular natural hairstyles for medium length hair that you can rock this season! 
If your natural hair is medium-length, you probably do not realize how lucky you are. This length is the most versatile, and you can try a lot of natural hairstyles with it. 
Source: Legit.ng