Are you a hopeless romantic? 15 signs you might be
The words hopeless romantic describe a person who will cross oceans for love. Such a person has their minds made up when it comes to matters of the heart. Does this describe your character? Here are 15 signs that prove that you are a hopeless romantic.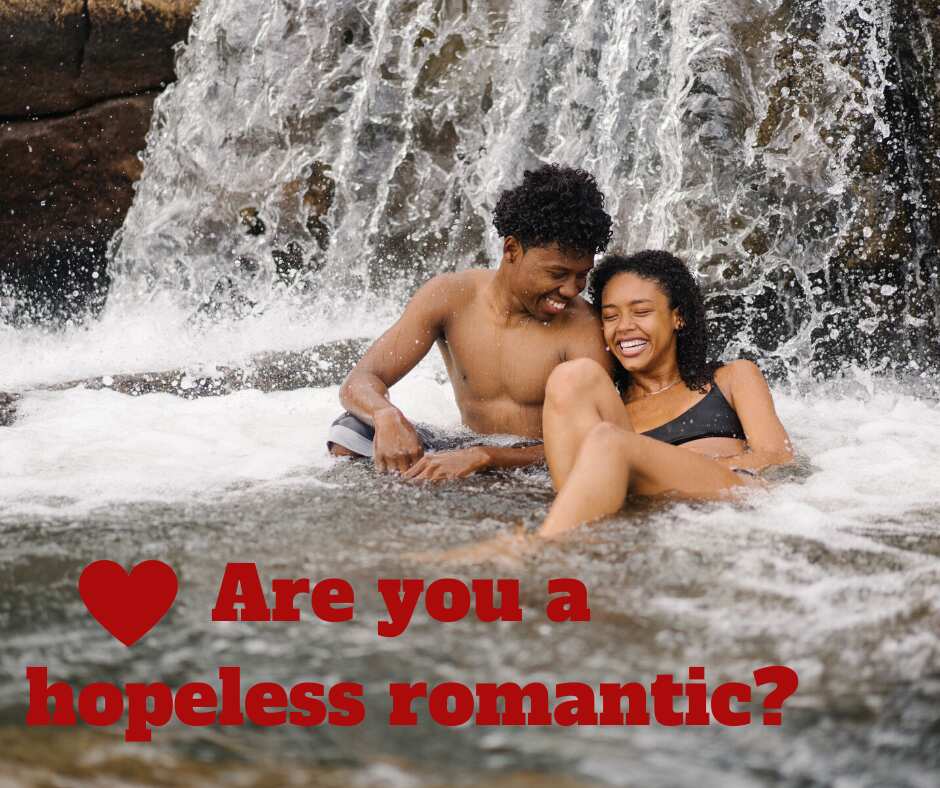 What does hopeless romantic mean? It means that you have strong beliefs about romance. Your beliefs may differ from those of others, but this does not discourage you. Usually, you draw inspiration from books and movies with fairy tales and happy endings.
15 signs of a hopeless romantic
If you cannot relate to this hopeless romantic meaning, find out whether you have any of these 15 attributes.
1. A strong belief system
You are a staunch believer in many causes. Whether its love, fate, or the possibility of redemption for broken hearts, you hold several beliefs close to heart. Anyone who tries to convince you otherwise fails, and you do not pay attention to what others think of your beliefs.
These staunch beliefs are at the core of the hopeless romantic definition. Those around you believe that there is no hope for a change in your romantic beliefs.
2. The ability to find meaning in small, everyday occurrences
A feather floating in the wind, a bird singing outside your window, and many other seemingly normal sights mean the world to you. You believe that there is a deeper meaning to everything you see. You are able to draw inspiration from things that most people around you ignore.
3. Awareness of the needs of those around you
Hopeless romantics are very aware of what their loved ones like. Being such a person means that you give the best gifts because you notice minute details about the people around you. You love hard, and this love extends to everyone in your life.
The downside to this quality is that you get hurt easily. Because you expose your innermost emotions, any offense committed against you leaves deep wounds.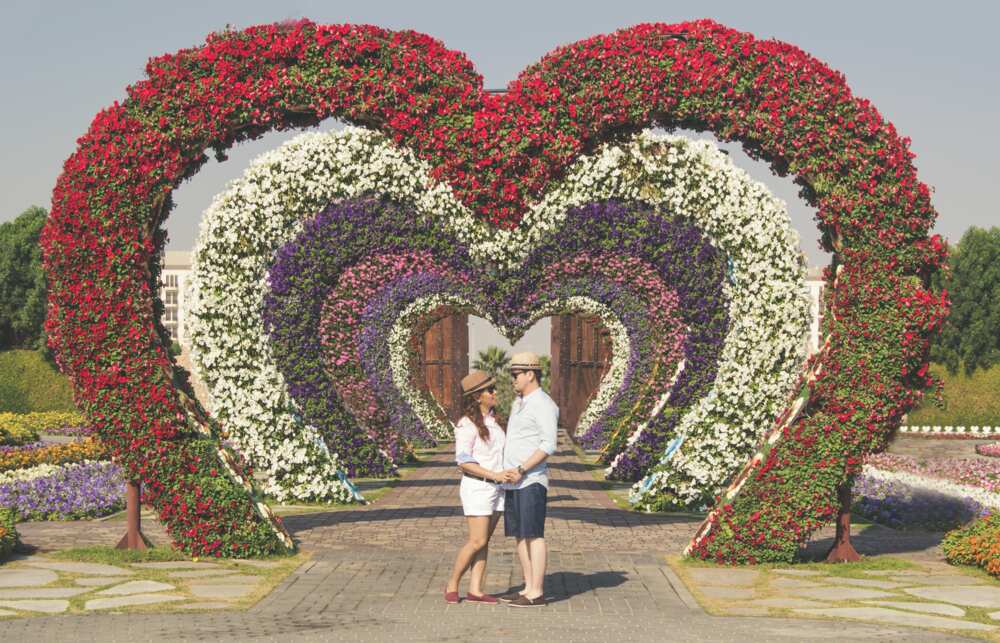 4. An optimistic attitude
Ironically, the definition of hopeless romantic includes your hopeful nature. In your world, the sun is always shining. There is not much that can put you down, even on your worst day.
Because you strongly believe in romance and everything related to love, you are always hopeful for a happy ending. You want the best for other couples, even when there is no romance in your life.
5. Empathy and the need to share others' sadness
Breakups make you just as sad as the affected couple. You are devastated when your favorite celebrity couple breaks up. You steer clear of films with sad endings. Whenever friends or family call it quits in their relationships, you are quick to offer solutions and act as their mediator.
6. Impossibly high standards for romantic relationships
Each time you make it extremely difficult for someone to love you, your excuse is, "I'm a hopeless romantic." Your standards are quite high and complicated, even though you do not intentionally make them so. Many people with this personality say they "just want to be loved," not knowing that their high expectations are getting in the way of this.
7. Love for soppy romance films and books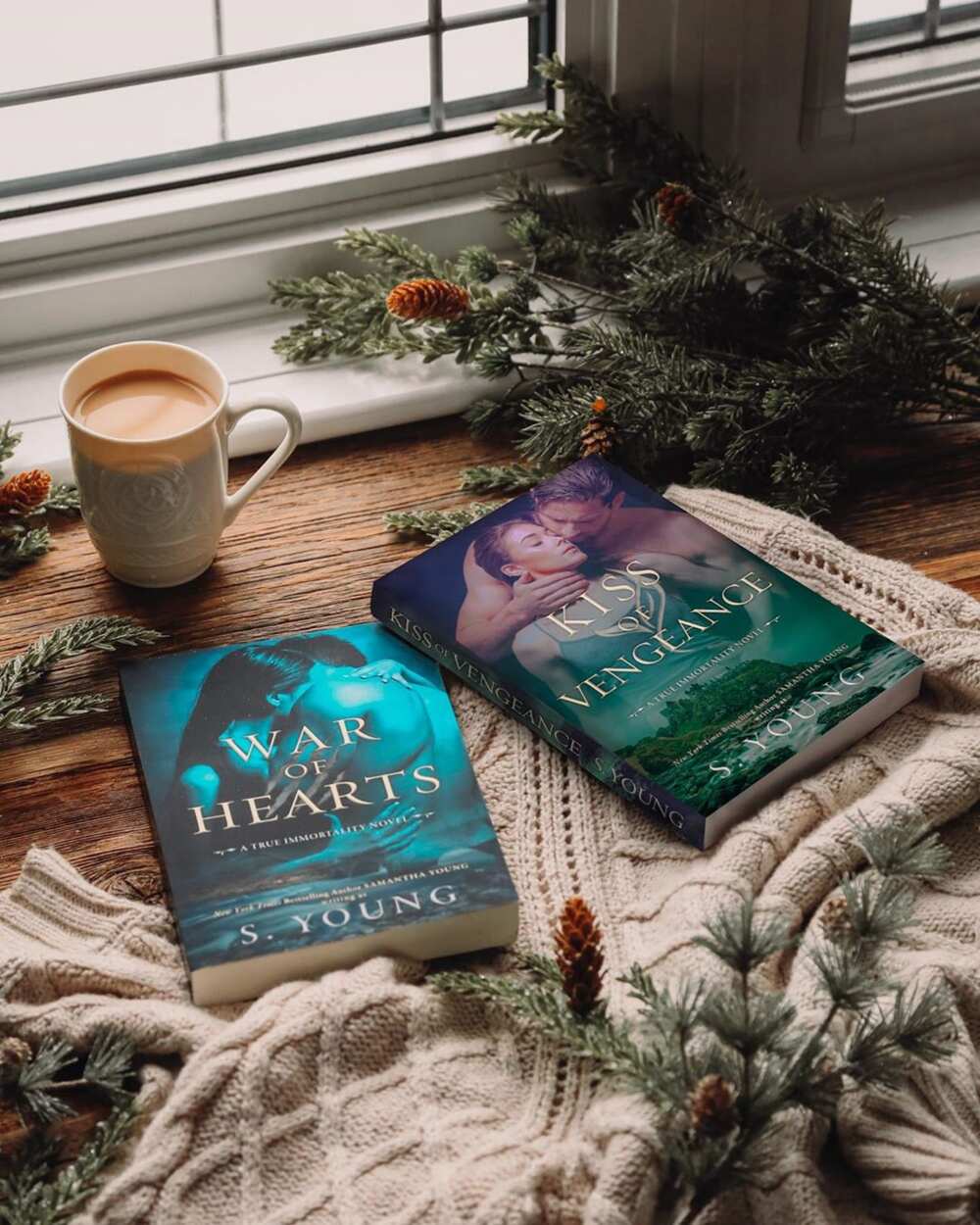 Nora Roberts, Nicholas Sparks, Bella Forrest, and other famous romance authors are top on your list whenever you need something to read. You still have fond memories of watching Brokeback Mountain and The Notebook and enjoy occasional reruns of Titanic. Despite the cheesy storylines in most love stories, this film genre is right up your alley.
8. Falling victim to tearjerkers
You are no stranger to crying while watching an emotional scene. This is never a source of shame for you because everyone knows just how easily your tears fall. When an emotional film starts, friends immediately pass you a box of tissues.
9. Constant daydreaming
What does it mean to be a hopeless romantic? It means that your head is always in the clouds. You daydream of everything from your future life to the moment you will meet your soul mate. Building castles in the air is one of your favorite pastimes. Although your fantasies have very little chance of coming true, your optimistic nature cannot allow you to quit.
10. Love for stuffed animals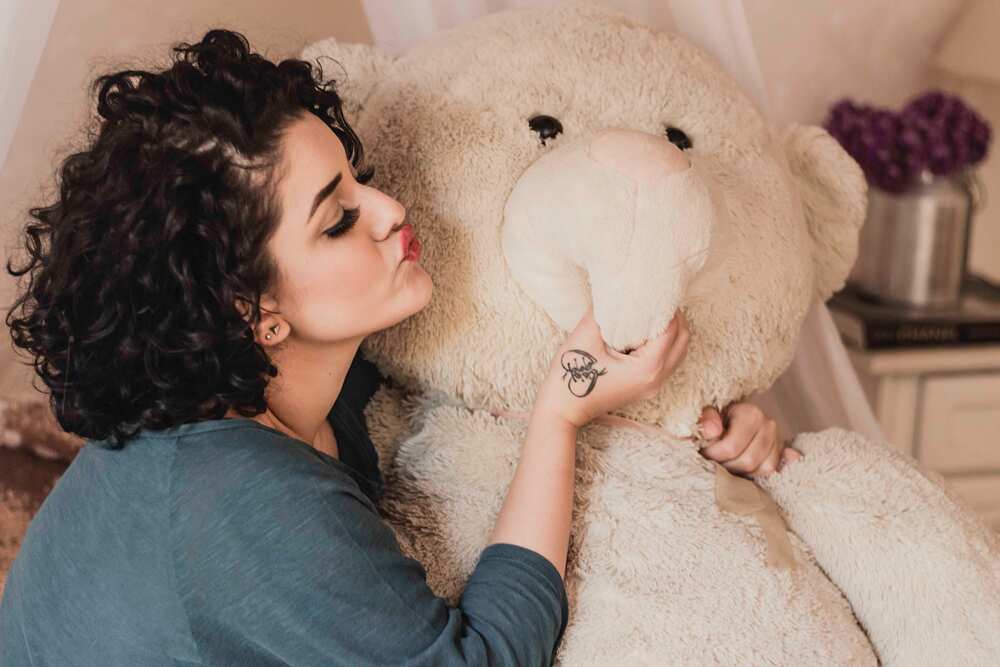 Everyone loves a big, soft cuddly teddy bear. People who believe in love are convinced that a big plush stuffed animal is one of the best presents to get from a loved one. You are no exception to this; the neat row of stuffed animals in your bedroom is proof.
11. An aversion to app dating
The impersonal, materialistic nature of app and online dating is a huge turnoff. You believe in meeting your soul mate organically, in a natural setting. Because you know that when the stars align, the one who is meant for you will come along, you would never sign up for Tinder and other dating apps.
12. Having more than one OTP
What is a hopeless romantic? The answer to this lies in the pop culture definition of OTPs. Having watched dozens of fairy-tale movies, you have seen your fair share of One True Pairs. You have watched couples fall in love, and are always convinced that they are soul mates who are truly meant for each other.
13. Having a favorite Disney prince/princess
Regardless of age, people who believe in love always have a soft spot for Disney princes and princesses. They relate deeply to these characters' stories and often see similarities to their real-life situations. Being a fan of such fairy-tale characters defines what is hopeless romantic.
14. Finding babies irresistibly cute
It is impossible to define hopeless romantic without touching on the love for babies. You find all babies so adorable that you cannot resist a cheeky smile. You always compliment their looks and secretly envy their parents.
15. A life plan that might go as far as having a detailed Pinterest vision board
You have your entire love life planned out. Even the tiniest detail has not escaped your imagination. Some people who believe in love go as far as planning their wedding in detail, from the design of their veil down to the shade of their wedding shoes. The possibility of such people having a Pinterest vision board with all these details is very high.
If you have read all Danielle Steel novels from cover to cover and are planning on watching the latest Netflix rom-com, you are probably a hopeless romantic. The good news is that you are not alone, very many people believe in the same things you do.
Source: Legit.ng