How to use moringa leaves for skin care
Unfortunately, not all people are blessed with perfect skin. However, there are natural remedies that can make the situation much better. Today, we are going to tell you how to use moringa leaves to improve your skin's condition. You might be surprised by the results!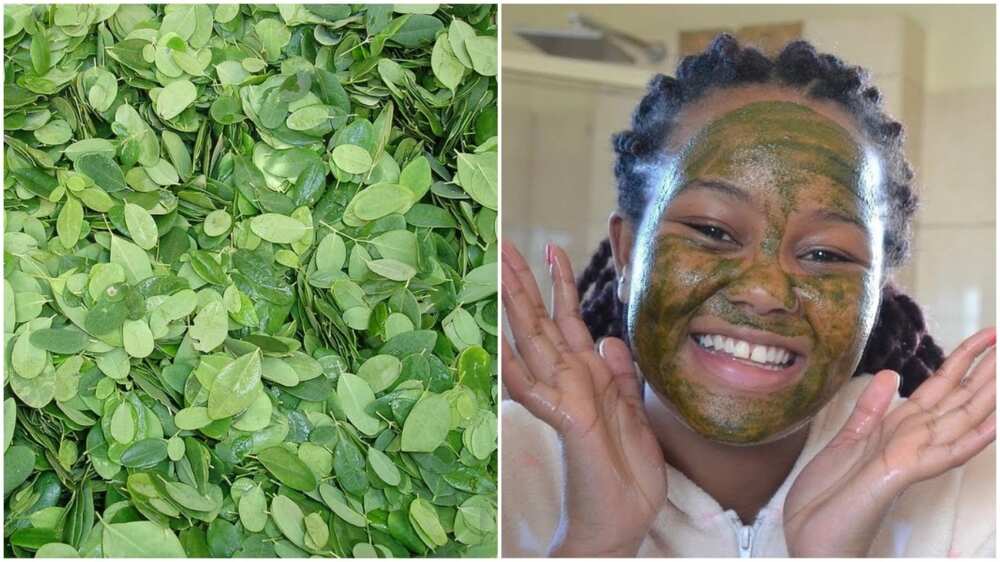 What is moringa?
In case you do not know, moringa is a plant native to the tropics and the sub-Himalayan areas. All parts of this plant have incredible medicinal qualities, which makes it very useful for treating various ailments. However, the most used one is probably the moringa leaf.
While it is often used as a part of the meal, moringa leaf is actually great for your skin. Not only does it have amazing cleansing abilities that can make your skin feel clean and smooth, but it is also full of antioxidants that can improve your skin from within. Do you want to know how you can use it for your benefit? Then let's go!
How to use moringa?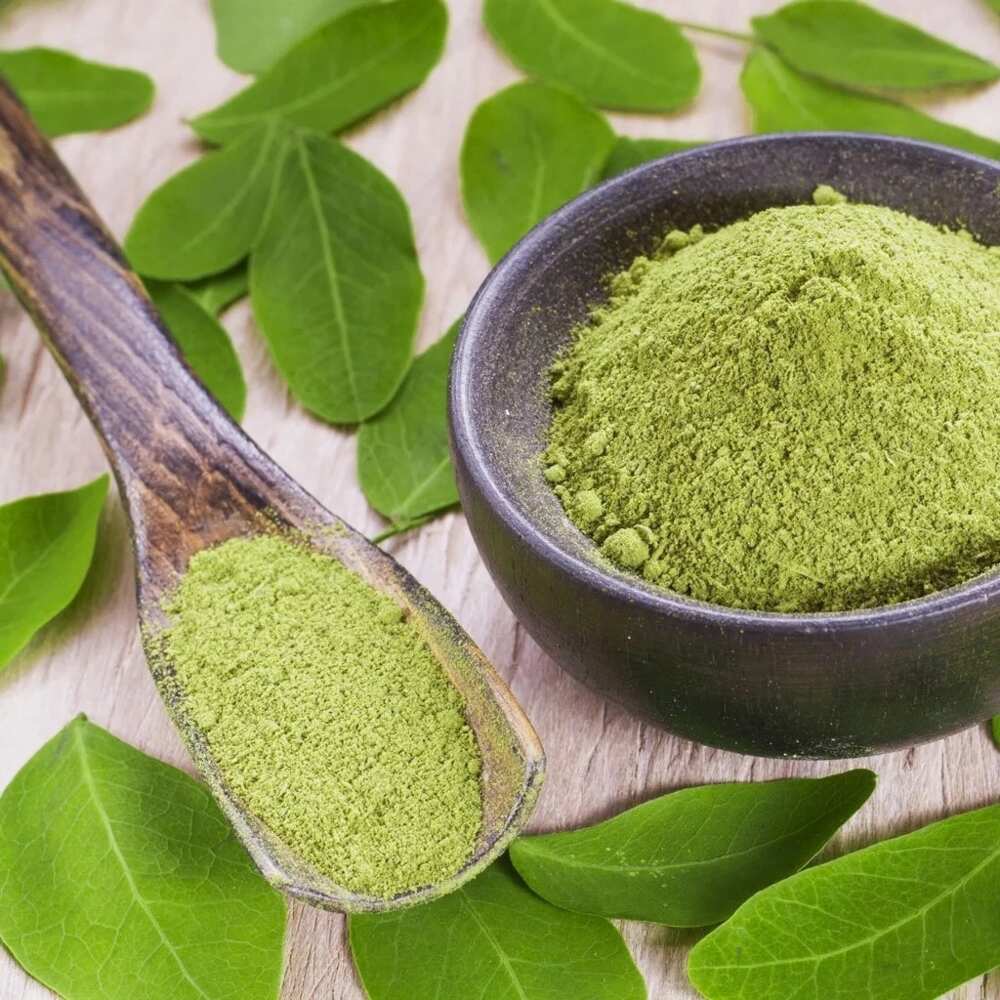 There are many moringa uses for skin, and we are going to outline four best recipes we could find. If you do not have access to fresh moringa leaves, do not fret, as most of them involve using moringa powder, which is more easily accessible. So strap in and check out these moringa recipes that can improve the state of your skin.
Nutritional face mask with avocado and moringa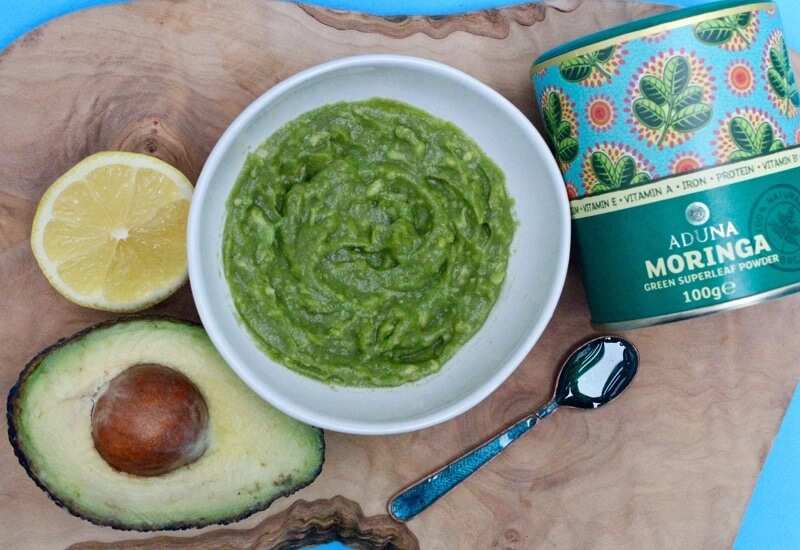 While you might think that this mask will make you look like Shrek, as you will be combining green with green, the result will be totally worth it, trust us. To make this rejuvenating mask, you will need:
One mashed ripe avocado;
One tablespoon of moringa powder;
One teaspoon of honey;
One teaspoon of water or lemon juice.
Instructions:
Mix everything together in a bowl.
Apply the mixture to your face. Make sure you spread it nice and even, and avoid the area around the eyes.
Leave the mask for about 15-20 minutes.
Afterwards, wash off with warm water and enjoy the fresh feel of your skin.
Pro tip: if you are using lemon juice for this mask, it is not recommended to expose the skin to direct sunlight right afterwards, as it can do more harm than good. So either do it in the evening, or do not leave the house afterwards for at least a few hours.
Anti-blemish face mask with moringa and banana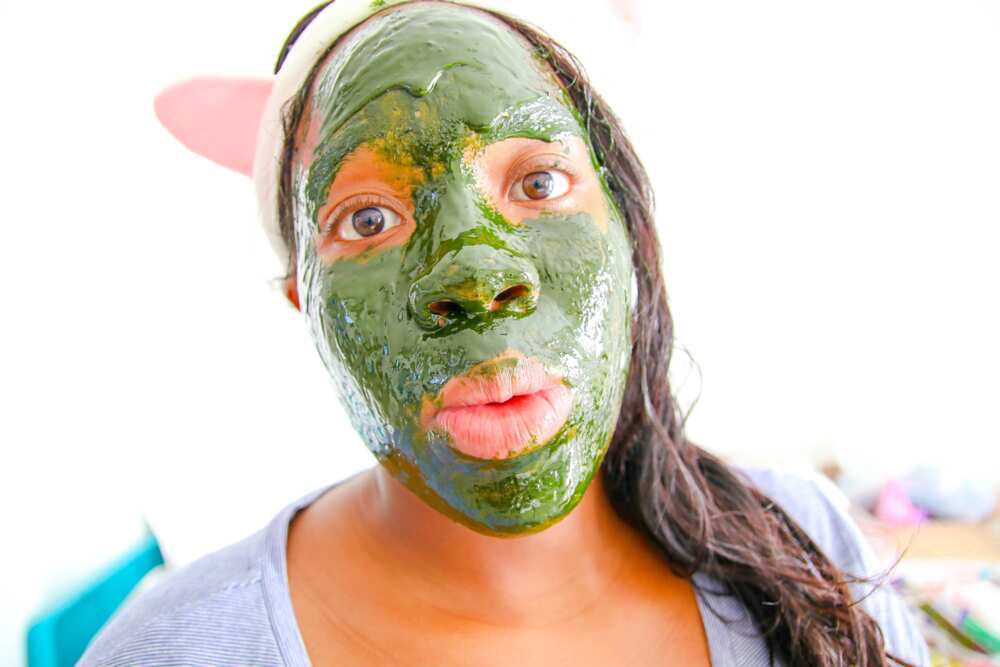 Even though the name of this mask might sound delicious, your skin will definitely enjoy it much more than your stomach. For this recipe, you are going to need:
Half of a mashed banana;
One tablespoon (one serving packet) of moringa powder;
One tablespoon of honey;
Two tablespoons of tea tree oil.
Instructions:
Mix everything together in a bowl.
Apply the mixture to your problem spots. Do not be afraid to use a lot of it.
Leave it on for 15 to 20 minutes.
When the time is up, use warm water to wash the mask off. Use this remedy as often as you need to get rid of blemishes.
This DIY mask can help you take care of the blemishes without drying your skin too much thanks to the presence of the banana. And it makes the mask smell really good, too!
Body scrub with oatmeal and moringa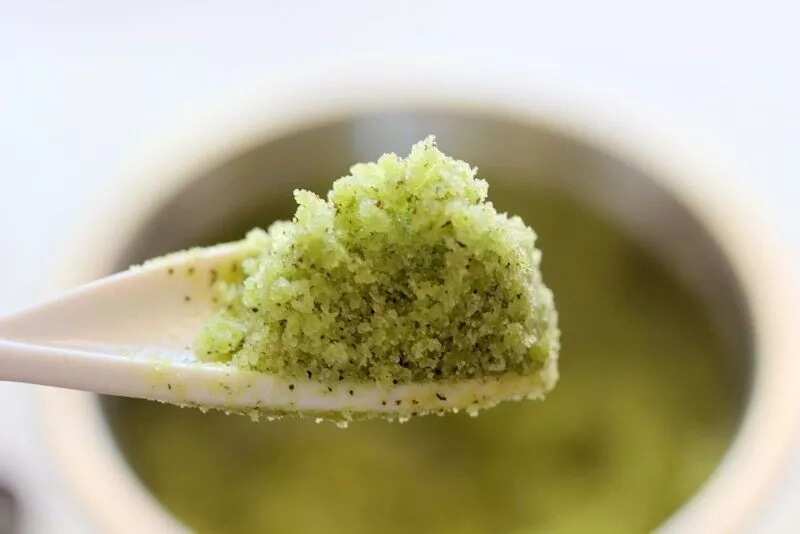 If the skin on the face is not your biggest concern, and instead you want to take care of the rest of the skin on your body, then you should try this exfoliating scrub, which can help with dryness and sensitivity. To make this scrub, you will need:
One cup of old-fashioned oats;
Two tablespoons (2 serving packets) of moringa powder;
Once cup of granulated sugar;
Half a cup of coconut oil.
Instructions:
Put the oats in the blender/food processor and process them until they have a flour-like consistency.
Mix the oats with sugar and moringa powder in a bowl.
Add the coconut oil to the mixture and stir until it is well combined.
Apply the scrub to clean moist skin with soft massaging motions.
Thoroughly rinse it off with water.
You can store this scrub for up to a month in an airtight container.
Simple anti-acne moringa face mask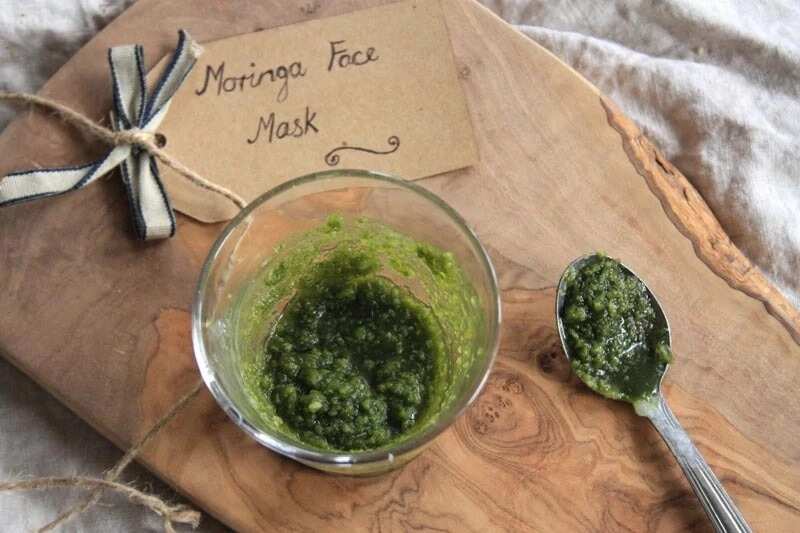 READ ALSO: Health benefits of moringa oleifera plant
If you want the purest moringa experience, you should try this face mask. There is nothing simpler than this. All you are going to need for it is:
Moringa leaves;
Some water.
To make the mask, follow these steps:
Grab some moringa leaves and grind them with a little bit of water.
Continue grinding until you get a smooth paste. You can gradually add more water while you are grinding to achieve the correct consistency.
Apply the mixture all over your face in an even layer.
Leave it on for the usual 15-20 minutes.
After the time has passed, use warm water to wash the mask off and enjoy your glowing skin.
Even though this is the simplest recipe out of the four, it can still give you some great results, and you do not need to worry about getting all the extra ingredients. You can also add a little bit of lemon juice if you want, but remember not to go into the sun right after using the mask.
Moringa benefits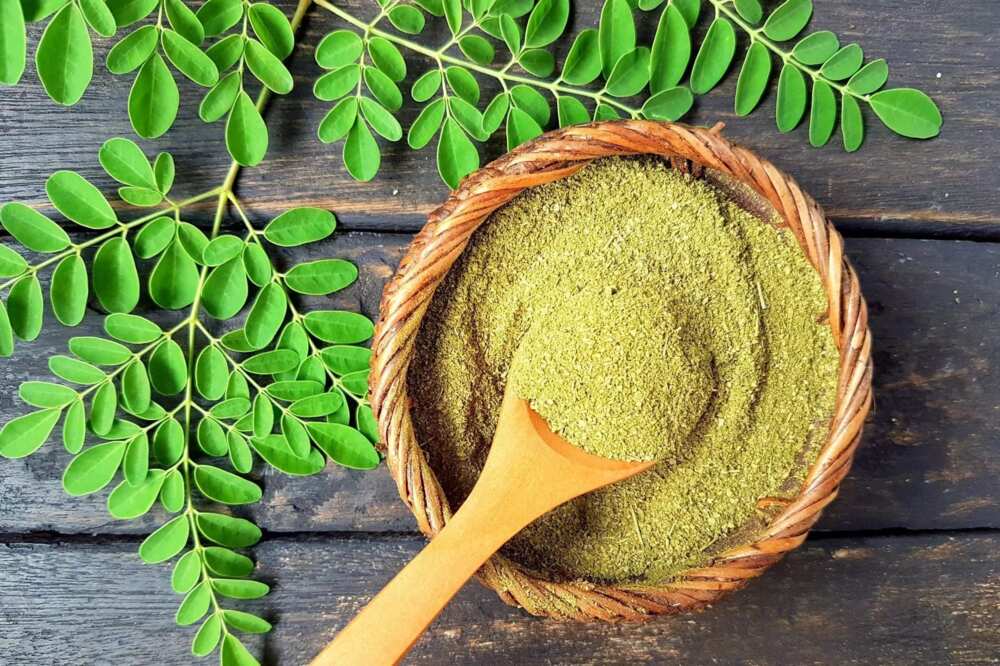 After you have learned how to use the wonderful qualities of moringa leaves to your advantage, take some time to read about the benefits of moringa for the skin, which you can expect from your DIY creations. Here are seven benefits you should definitely know about:
Anti-inflammatory properties. If you have easily irritated skin, moringa can help you with that by lowering your skin's sensitivity and making it less red.
Purifying properties. Moringa leaves are known for their cleansing properties, which makes them a great ingredient for skincare products.
Natural acne treatment. Due to their antiseptic properties, moringa leaves can help you get rid of acne, as they remove the root of the problem, which is bacteria.
Healing properties. You might not be aware of this, but moringa leaves are very effective for healing wounds, so you can use them if you want your wounds to heal faster.
Anti-aging properties. As these magical leaves are full of antioxidants, they can be a great tool in fighting the effects of aging and skin cell degeneration.
Protection against the UV rays. Thanks to the high content of Beta-carotene, moringa leaves provide protection from the harmful effects of the sun.
Scalp treatment. It is easy to forget that the scalp is also skin, which needs to be taken care of. Moringa leaves have many microelements and vitamins that help to nourish the scalp, thus getting rid of dandruff and improving the condition of the hair.
Now you know all about the moringa leaves benefits, as well as the ways you can use them to your advantage. Have you tried any of these recipes? What do you think? Let us know in the comments. We would love to know whether you have been able to achieve the desired results.
READ ALSO: How to use moringa leaves as medicine
Source: Legit.ng