How to use chebe powder for hair growth: Complete guide
Lately, everyone has been curious about how to use chebe powder for hair growth. We have compiled our favourite methods that will make your hair strong, healthy, soft and moisturised, and you will be able to grow it out like you have always wanted. Join us, as we discuss the most efficient and effective ways of using this natural remedy.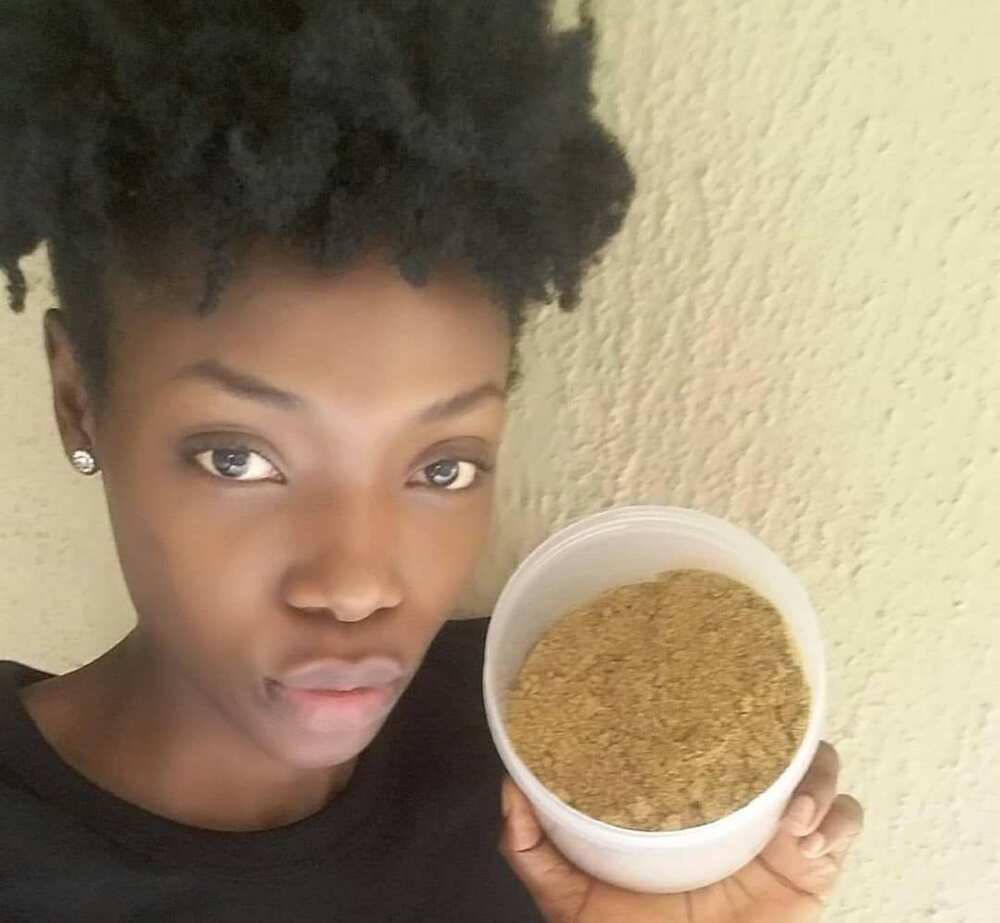 Ways of using chebe powder for hair
Lately, chebe powder has been all the rage among people who struggle to grow out their hair. This magical natural remedy has swept the nation, and it continues making waves in the beauty community.
There are two things all of these methods have in common. First, you should do a test on a strand of hair and see if you have an allergic reaction to one of the chebe powder ingredients. If you do, you should not try these methods. Second, do not let the powder get to your scalp, as it might cause irritation and dandruff after prolonged use.
Now that you are forewarned, let's get to our methods!
Chebe powder and karkar oil method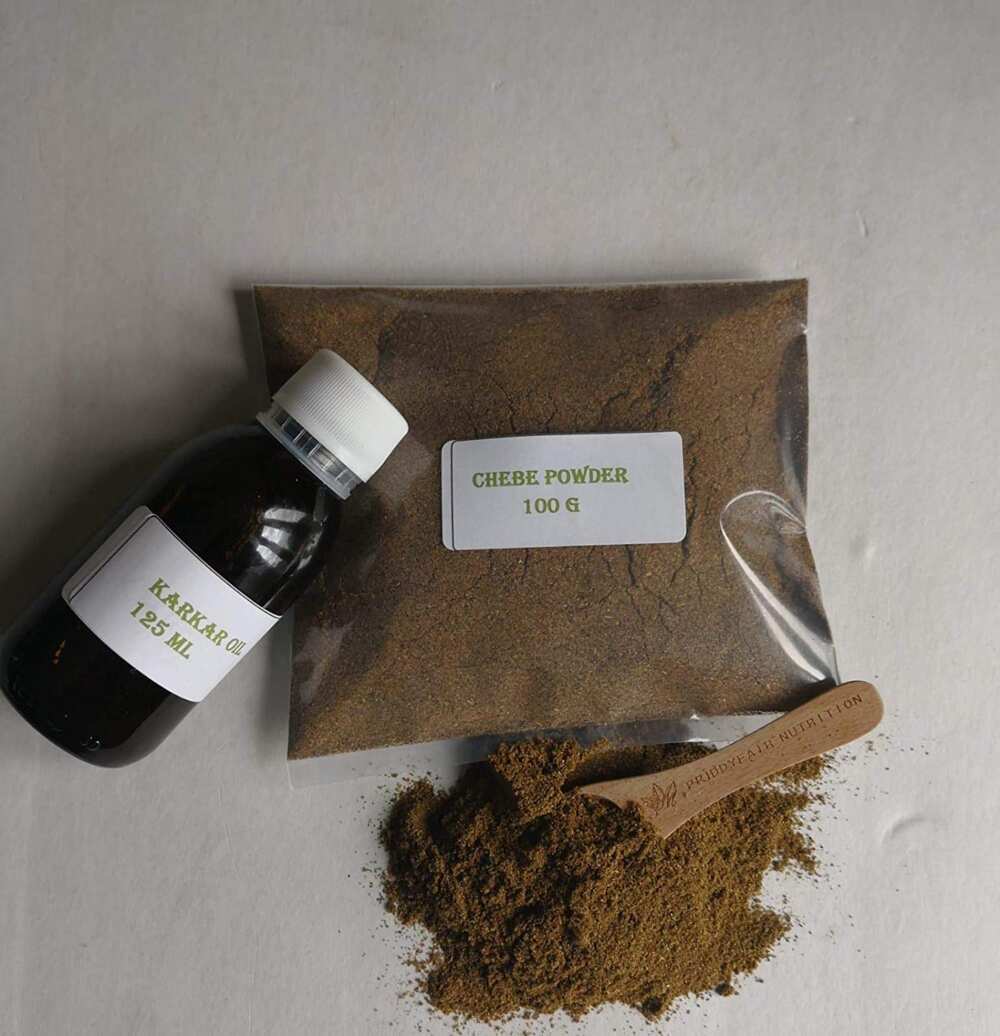 READ ALSO: How to use onion for hair growth
For this method, you are going to need chebe powder, karkar oil and shea butter. When you get the necessary ingredients, follow these simple steps:
Mix shea butter with karkar oil until you get a slightly liquid-y mixture. There should be enough to cover all of your hair.
Section the hair and wet it. You can use a spray bottle to make it more convenient.
Apply your mixture to the hair and then add the chebe powder on top. Do this to all of your sections and make sure the powder is not touching the scalp.
When you feel like your hair is properly covered and moisturised, braid it up.
Remove the excess oil from the braids and spray them with water.
Leave the braids for up to 5 days, then unbraid the hair and repeat the process. If you notice buildup, wash your hair thoroughly before going through with the procedure. If all is fine, you can repeat the treatment without washing out the previous one.
LCO method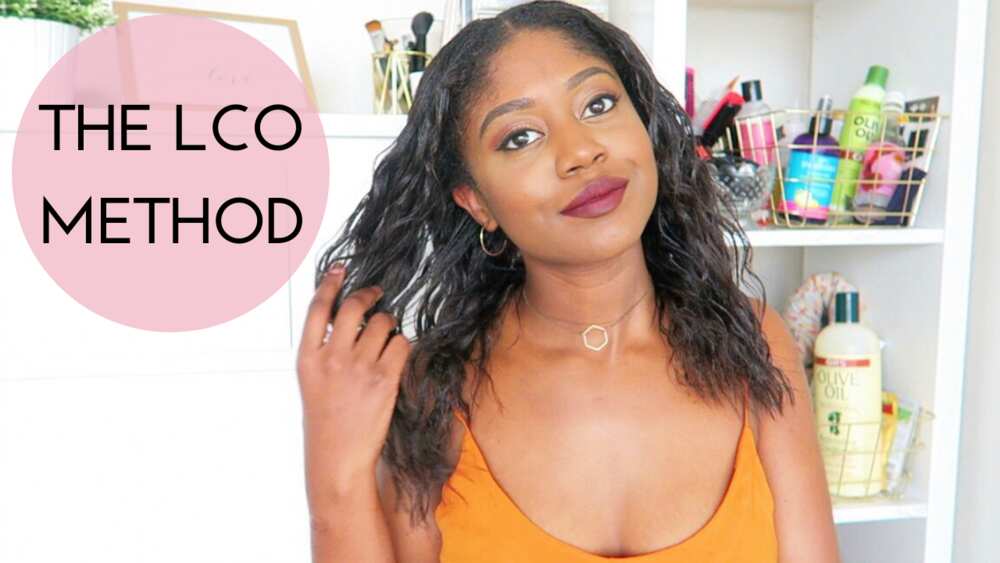 You might have heard of the LCO or the LOC method, where L stands for liquid, C stands for cream, and O stands for oil. Well, in this case, the C stands for chebe paste, and this is how this method works:
Make a paste out of your chebe powder by adding the ingredients of your choice, such as natural oils, perfumes and butters.
Moisturise your hair with some water.
Apply the chebe paste to your hair. Cover all of it to the tips, but avoid the scalp.
Leave the paste in for up to 3 hours.
When the time is up, wash it off with water.
Apply the oil of your choice to the hair and put it up in braids or twists.
This process should be repeated every 5-7 days for the best results.
Overnight method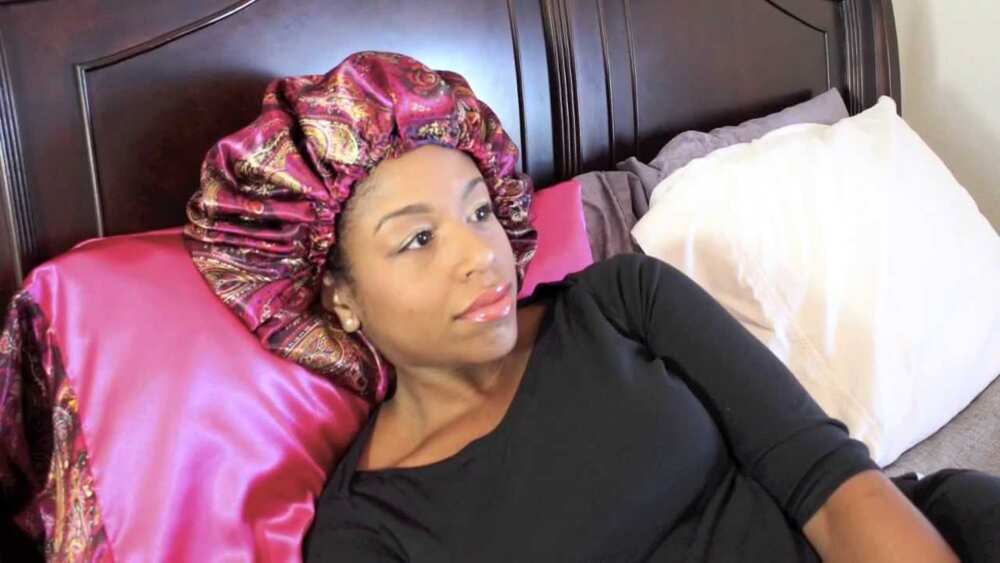 READ ALSO: Types of oil for hair
This method is one of our personal favourites, as it is perfect for lazy afternoons or nights, so you do not have to worry about your hair looking somewhat unusual. It also involves using several deliciously smelling ingredients, which means that there is a fair chance that you will most likely get a craving for a midnight snack in addition to your shiny beautiful hair.
For this recipe, you should mix mango butter, cocoa butter, jojoba oil and honey until you get to your desired consistency, and add a teaspoon of chebe powder. Apply the mixture to your hair, braid it and wrap it up to make sure it all stays in. You can wash it off in the morning and go about your day, or you can leave it in. However, it might be best to wash it out, as you will smell too delicious for your own good!
These are not the only ways you can incorporate chebe powder into your hair routine. You can make a conditioner out of it by mixing the powder with some coconut oil, moisturiser out of shea butter and chebe powder that you do not have to wash out; an addition to your pomade for when you braid your hair. The sky is the limit. Just make sure you use it regularly to get the best results.
READ ALSO: Chebe powder ingredients, recipes and how to use it
Chebe powder benefits
Now that you know how you can use this magical natural remedy, it is time for us to tell you a little bit about the chebe powder results, so that you know what you are signing up for. Here are some of the benefits of this hair treatment:
Thickened hair. Thanks to chebe powder's near-magical qualities, your hair will get thicker after continuous use of the treatment. This will make your hair appear healthier and fuller, and it will also help you to grow your hair faster.
Reduced hair loss. As your hair becomes thicker after using chebe hair powder, this also makes it less prone to breakage. Moreover, your hair follicles will also become stronger after using the powder for prolonged time. Thus, you will notice significant decrease in shedding, which is great if you are trying to grow out your hair.
Moisturised locks. One of the biggest issues for everyone with naturally curly locks (particularly type 4c) is dry and brittle hair that cannot keep the moisture in. With chebe powder, you can forget about this problem, as it can help your hair retain the vital moisture for longer, making it healthy and shiny.
If all of this is not enough, then you should keep your measuring tape close, as you will be able to see improved hair growth in no time. With each use of the chebe powder, your hair is going to get healthier, fuller and longer, and you will be see the results in a short while.
Does all of this sound too good to be true? Do you not believe that chebe powder could help you grow out your hair? Well, then do not take our word for it, try it out yourself! Compared to many other treatments, it is an inexpensive natural solution, so what do you have to lose? Give it a shot, and then come back here and tell us all about your results!
DISCLAIMER: This article is intended for general informational purposes only and does not address individual circumstances. It is not a substitute for professional advice or help and should not be relied on to make decisions of any kind. Any action you take upon the information presented in this article is strictly at your own risk and responsibility!
Source: Legit.ng