How to prepare moringa leaves for drinking
There are so many amazing benefits of moringa tree that many people use its seeds, leaves and flowers for making healthy beverages and morning meals. You can have a cup of this useful tea every day and enjoy numerous advantages it delivers to humans. Learn how to prepare moringa leaves for drinking.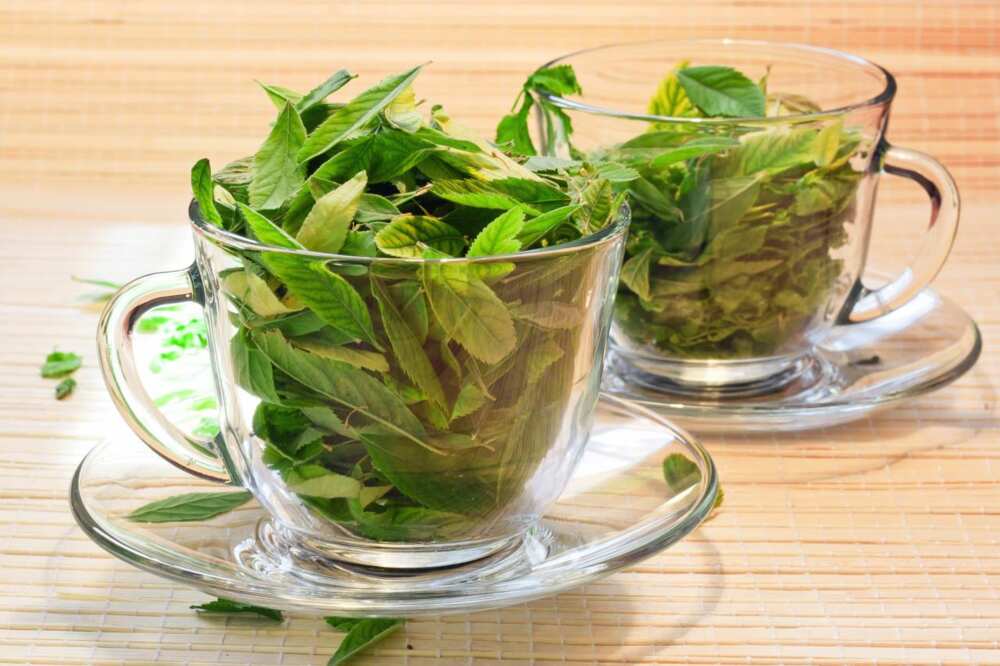 Moringa oleifera
While Moringa Oleifera is one of the top cultivated trees in India, it has become popular in Nigeria and other African countries as well. Farmers enjoy growing this tree because it is not difficult at all. Just think about it, eight months after being planted from seeds, this plant starts to bloom even if the soil is poor.
Nigerians love to consume moringa leaves and make tea from them because this plant contains useful vitamins and elements such as iron, potassium, and calcium. It is healthy and natural for women and men who think about their well-being.
Moringa is classified as a "superfood" because its leaves are rich in antioxidants, vitamin C, beta-carotene, chlorogenic acid, which slows down the absorption of sugar at the cellular level. According to the Asian Pacific Journal of Cancer Prevention, moringa leaf extract has potent antioxidant effects against free radicals that destroy essential biomolecules and protect against oxidation.
READ ALSO: How to use moringa leaves as medicine
How to prepare fresh moringa leaves for drinking
Follow our guides below on how to make moringa tea from leaves. It is easy and can be delicious as well as healthy.
Method 1: Make dry leaves
Step 1. Prepare your moringa oleifera leaves (select mature ones, not young). There is no need to collect flowers or seeds if you only wish to make tea from the leaves of this plant. If you can gather 3-5 stalks, it will be more than enough.
Step 2. It is necessary to dry all the leaves beforehand. Therefore, place fresh leaves on a flat surface and let them air dry. Sometimes it takes a day, and sometimes it can take a couple of days or even 1-2 weeks. You will know that your leaves are ready to be used for making tea when they become crisp.
Tips: users who have a special food dehydrator can dry their leaves in a couple of hours.
Step 3. Separate dry leaves from stalks if you want to. Some Nigerians love adding parts of the stalk into their tea along with moringa leaves because they contain fiber.
READ ALSO: Moringa and fertility: Does it work?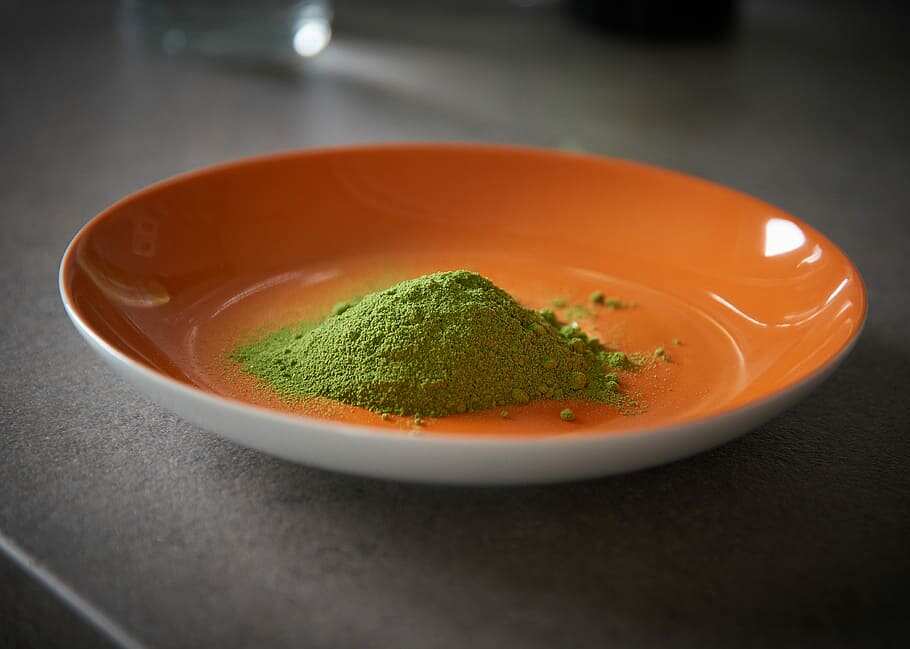 Step 4. Place your leaves with or without stalks (it's up to you) into a blender or grind them in a different way (for example, you can try using your coffee maker). You should turn all the dry leaves into small pieces. But don't grind for more than 30 seconds or they'll become powder instead of pieces.
Step 5. If you have some tea bags, you can add the blended moringa leaves into the bags and store them like this. If you have no bags, use a glass jar for this purpose. It is better to keep your product in a dry place. This way it will last longer.
Step 6. Since we are talking about how to make moringa tea, let us learn what you can do with the product you have prepared. Boil some water. Take a cup. Add a teaspoon of moringa leaves into the cup and pour in hot water just like you do while preparing regular tea. You can add some sugar or honey based on your taste. It is also to add fresh lemon juice into your tea. It will taste incredible and offer you many useful elements and vitamin C.
READ ALSO: How to use moringa leaves for skin care
Method 2: Use fresh leaves
It is also possible to drink tea made from fresh moringa leaves, which you do not dry beforehand. If you are a fan of such method of cooking this product, here is a short guide for making your useful beverage:
Gather 0.5 cup or 1 cup of fresh moringa leaves. Do not use stalks, simply separate the leaves with your hands.
Take a deep pot and add 3 cups of water. Put it on a stove and turn on the fire.
Add fresh leaves into the pot and boil moringa leaves for approximately 5 minutes.
Let the beverage cool down.
Pour your freshly cooked moringa tea into a cup, add sugar to your taste or replace it with a teaspoonful of honey, and drink it this way.
P.S. It is also nice when you add a piece of orange, ginger or some coconut juice to 'play' with moringa tea flavors.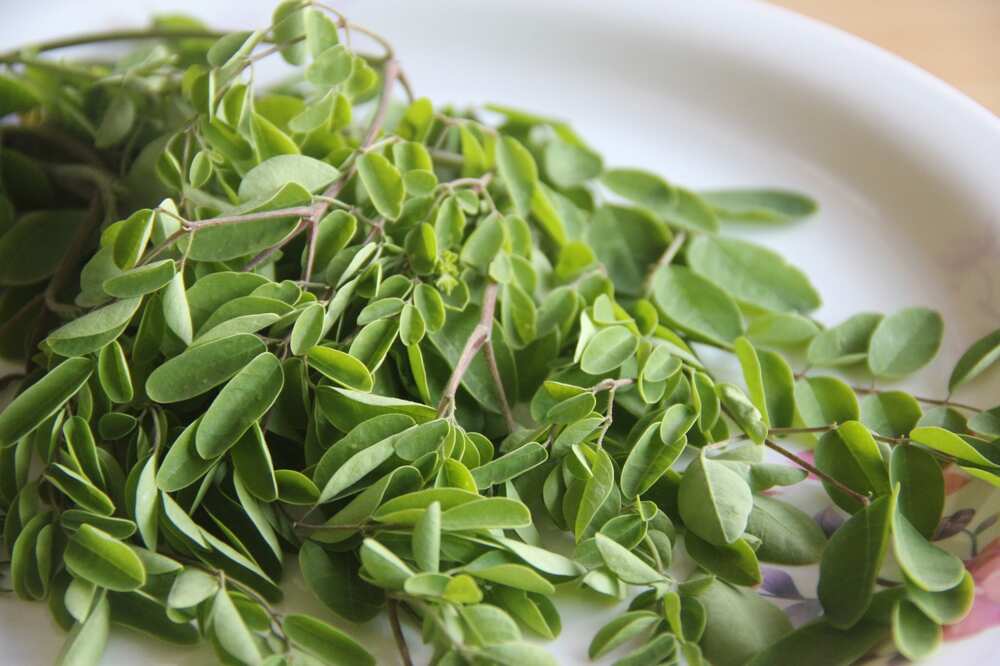 Advantages of moringa tea
The elements contained in this natural beverage can provide you with the energy for the whole day. The leaves (even when cooked) contain enough antioxidants and vitamins to improve the human level of energy and even clear your mind.
You have learned how to prepare moringa leaves for drinking, so start enjoying the unique tea to improve your health. We should also note that some people prefer adding moringa fruits (seed pods) and leaves into salads and even soups.
READ ALSO: Moringa seed benefits and side effects
Source: Legit.ng