How to make body scrub for selling
Everyone knows what a body scrub is. There are different kinds of body scrubs and you can buy the one you want, need or like. Today, will teach you DIY body scrub, which will be much better than any of those you've bought before, because you can make it with your own hands and even sell it!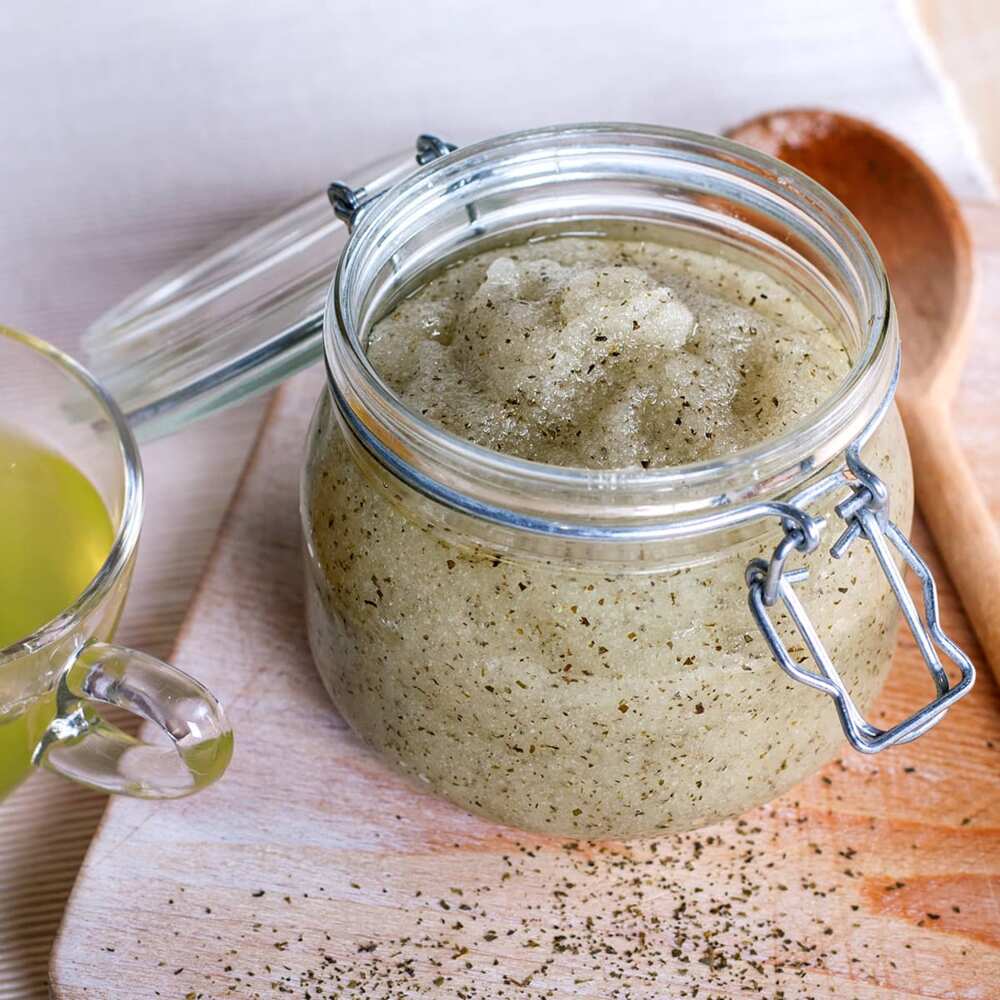 Body scrub is a perfect way to exfoliate your skin, let it "breathe" and as a result, get your whole body toned.
Of course, you can not use just one scrub and hope that your body is going to change its form or lose weight. But it is really an amazing addition to your exercises and eutrophy.
Today, you are going to learn how to make a body scrub. We have prepared different exfoliating scrub recipes for you. All of them have different benefits and different ingredients. But they have one thing in common, which is that you can easily make them at home.
Homemade body scrub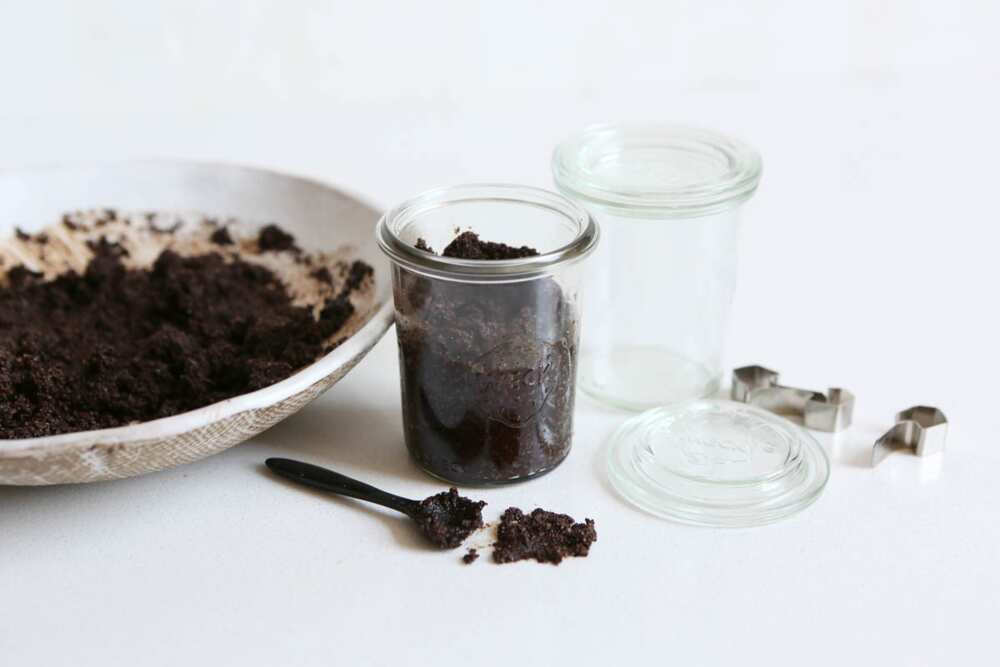 READ ALSO: How to extract essential oils from sweet orange, lime and lemon
If you want to know how to make body scrub, you should know that there are almost no rules. Pretty much the only rule is that you need to use a combination of three primary ingredients that you can decide upon yourself.
The primary ingredients of a body scrub are as follows:
There are 3 most popular ingredients that may serve as an exfoliator.
Sugar. It is very gentle exfoliator. It does not matter if you use brown or white sugar, but brown has more benefits for your skin.
Salt. Salt is a natural mineral, which can be absorbed by your skin.
Ground coffee. It is one of the most popular ingredients for body scrubs. Ground coffee also causes blood vessels to constrict and reduce varicose.
You can also use oatmeal, baking soda, rice or other similar natural substances that are capable of removing dead skin cells without damaging the skin.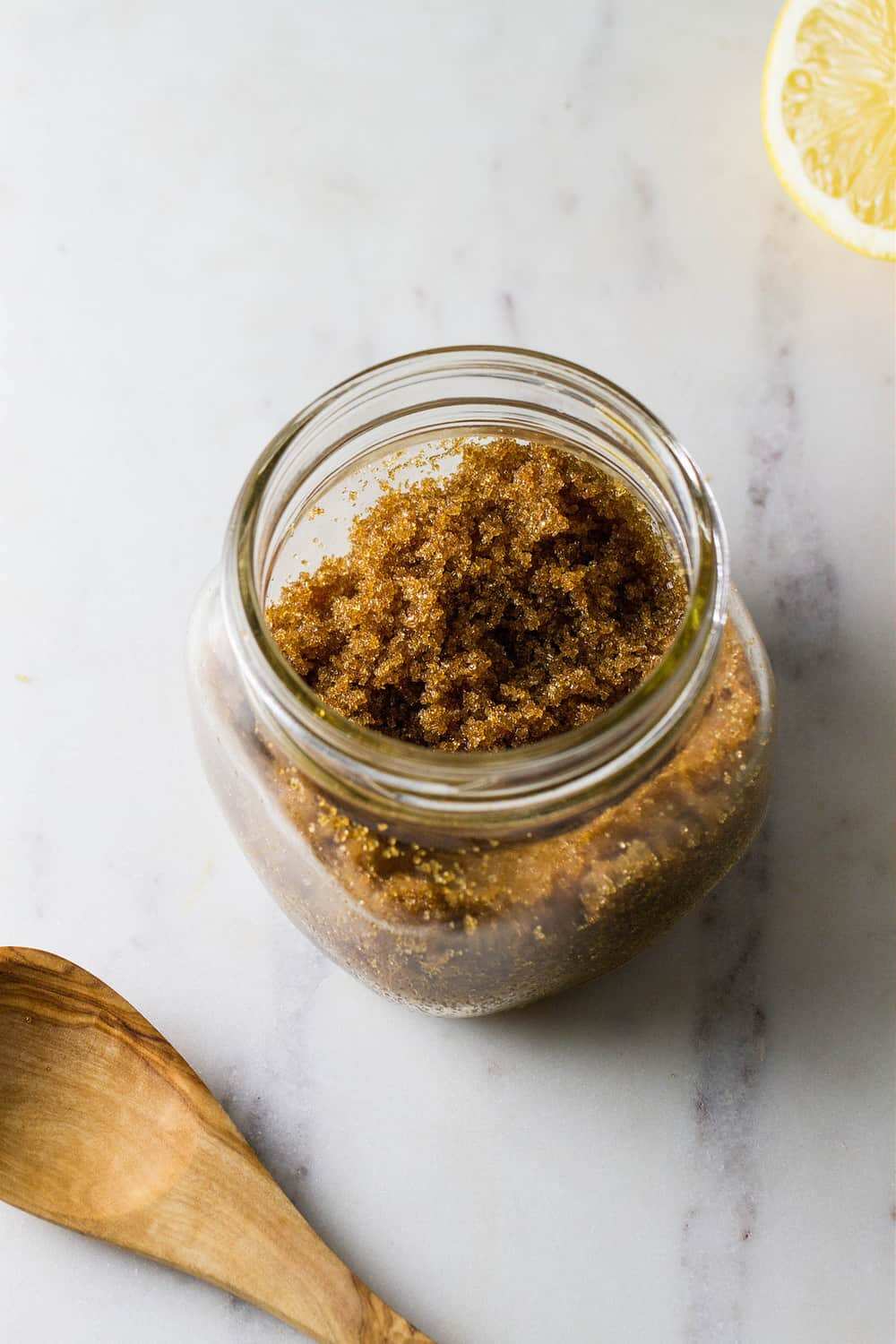 Oil softens and moisturizes your skin, so you should choose the one which includes more nutrients and which smells best for you. For example:
Coconut oil. Coconut oil is full of vitamin E, which helps our skin to repair and protects it against cracking.
Olive oil. Olive oil is a very gentle moisturizer, especially for people with sensitive skin. It makes your skin silky and smooth. You can also use it for your hair to get same effect.
Grape seed oil. A lot of famous skin care brands use grape seed oil. It is very light and gentle and it also can treat the acne and inflammation. One of the best benefits it has, is that it is easy to wash off.
You can easily add a scent to your body scrub using essential oils. But they have not only scent effect but they are able to treat acne, for example, or moisturize the skin. Here are some combinations for different skin types:
Normal skin – Lavender oil, geranium or ylang-ylang essential oils.
Oily skin – Lemon, lavender or sandalwood oils.
Dry skin – Geranium or rose essential oils.
Acne skin – Lemon, cypress, lavender essential oils.
Sensitive skin – Camomile, rose or neroli oils.
If you plan to sell your scrubs, it is best for you to pick the most popular ingredients that will not hurt your wallet too much before you get a return on your investment. Do not be afraid of experimenting on small batches of product to decide which formulas work best. However, make sure you are not trying all of them on yourself all the time!
How to make body scrub: 5 homemade recipes for selling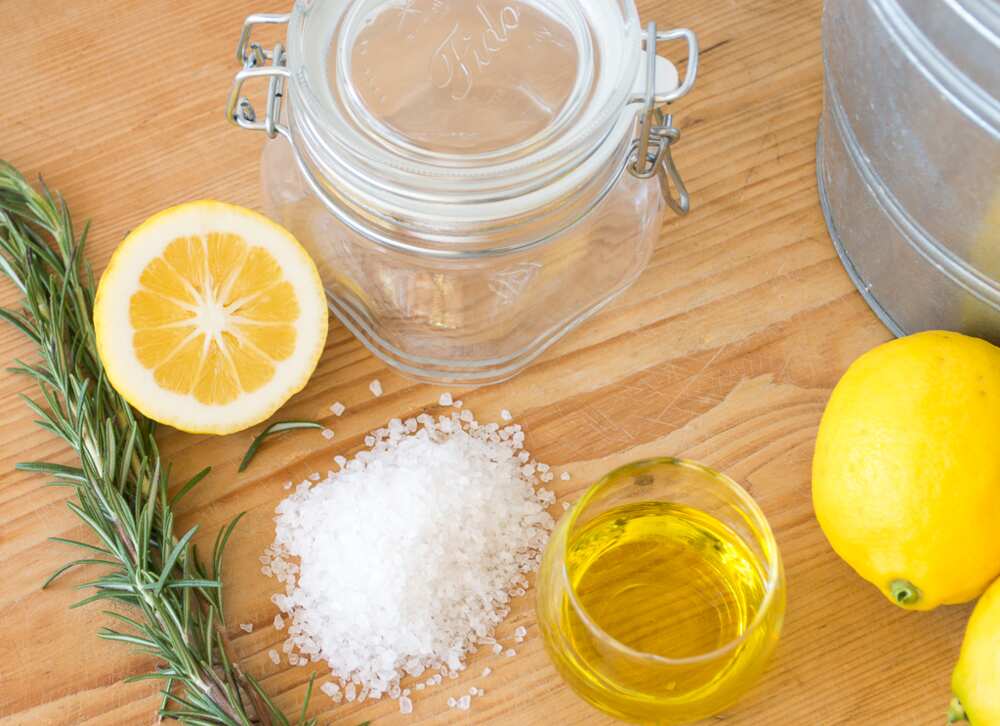 If you would like some guidance on the simple yet good DIY scrubs you could sell, we have compiled a whole list for you. Here are some examples of homemade body scrubs, which you can try to make at home:
Honey sugar body scrub
Honey is the best ingredients for a lot of types of face masks and body scrubs, of course. For making honey sugar body scrub, just follow these steps:
Warm a jar of honey in the microwave. It should be runny but not too hot.
Put a bit of the honey into a small bowl.
Add about two table spoons of the oil, you have chosen.
Add half cup of sugar.
Mix all of it well.
Package into containers and watch them sell out like hot cakes!
This sweet recipe is very easy, and it has a rather long shelf life for a DIY scrub (from a few weeks to several months), so you do not have to worry about selling it ASAP.
Sweet almond oil body scrub
In this kind of scrub, sugar is used as exfoliant. And if you add it to sweet almond oil or coconut oil, it will be a perfect and very gentle body scrub. Adding lavender oil and vitamin E can make it a perfect moisturizing scrub. The amazing properties and wonderful aroma of this scrub will not leave any customers dissatisfied.
Green tea body scrub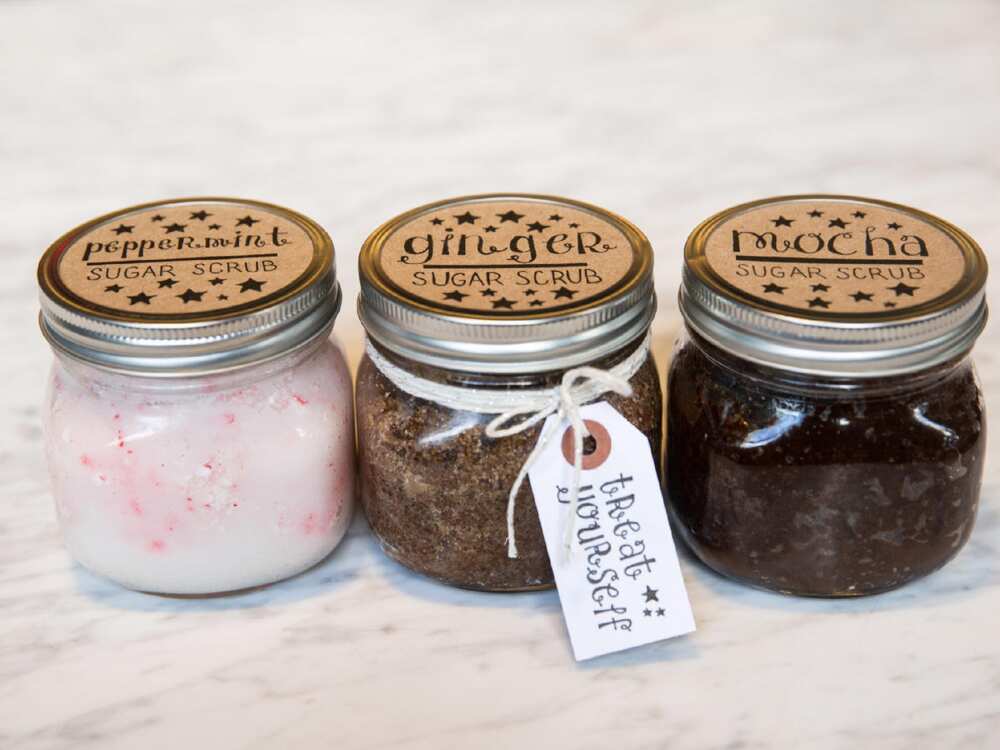 This scrub is perfect for people with extra dry skin. All you have to do is to mix melted coconut oil with green tea and add some ginger root sugar or coffee grounds in it. You can also freeze this scrub and store it for a longer time if you have trouble finding customers.
Oats and honey body scrub
Oatmeal works very well as an exfoliant. If you mix oats and honey, that will be one of the best body scrubs due to its anti-inflammatory and anti-bacterial properties. You can also add some coconut oil to get moisturizing effect. And for restoring the pH balance of the skin, you can add some cider vinegar.
Lavender vanilla sugar scrub
There are two of the most soothing scents, which you can use in your scrub. They are lavender and vanilla. The body scrub, made of these ingredients can be stored in the bathroom for a long time and won't get spoiled. All the things you have to mix together are: coconut oil, tea spoon of vanilla extract, a few drops of lavender essential oil and that's it. Then package it up and sell it, or give it to your friends as a gift.
Try to use all of these recipes to choose the one you like the most. Or, if you are into this whole "scrub-making", who knows, maybe you can even create a business. Nowadays, body scrubs are popular as well as any other homemade product. So, homemade body scrubs are just a double trendy thing to do. It is a perfect healthy hobby, which can turn into career.
READ ALSO: How to make lemon oil for skin lightening
Source: Legit.ng