8 amazing clothing hacks you wish you knew earlier
BY CHINENYE UGONNA
Sometimes, we have had to dispose of our favourite clothing because we have no idea how to get rid of the issues that come with owning them.
It could be skid marks, armpit sweaty stains, threads pulling off the fabric, shedding, name it, the list is endless! It is no doubt that this can be frustrating.
PAY ATTENTION: Click "See First" under the "Following" tab to see Legit.ng News on your Facebook News Feed!
In this article, you will learn about those fashion hacks you wish you knew earlier.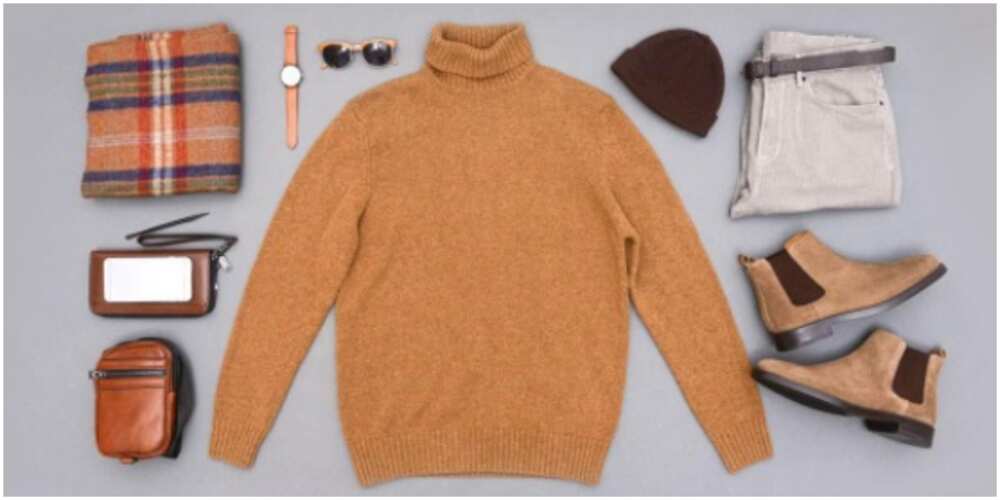 Here we go:
1. Armpit Stains
This could be one of the most annoying things that could happen to your outfit. No one wants to be around people with armpit stains because it looks nasty and dirty. But the interesting thing is that this could be gone in minutes if you do this. Clean with lemon juice or baking soda. These two things are natural bleaching agents. Squeeze lemon juice onto fabric and let it sit in for a while. To take out tougher stains, make a paste of baking soda and water, apply to fabric and let it sit for an hour. Then hand wash or toss in the washing machine to wash. It will look like nothing ever happened.
2. Shoe Polish
You have this important meeting to attend but your leather shoes look so tacky and there is no shoe polish in sight. What to do? Grab the insides of a banana peel, rub around the shoes as though you are polishing, clean the shoes with a cloth and voila!
3. De-pill clothes with shaving sticks and sticky tape
Almost everyone has gone through wear and tear of polyester fabrics when they start to get old. Those little threads start to hang out causing them to look old and horrid, but you do not have a lint tape. What to do? Grab that old shaving stick you have laying around and start to scrape. Once you are done, use sticky tape to finish the work.
4. Loosen leather shoes by blow-drying
Many of us could admit to buying a pair of shoes a size too small simply because they were on sale (a bargain is a bargain, right?). To stretch a pair of tight-fitting shoes, stick on a pair of thick socks, squeeze the shoes on your feet and blow dry especially tight areas on a high heat until they loosen up. This trick works best on leather or other natural materials.
5. Knife up that belt
You just got a new belt that runs big and thinking of giving it out? You don't have to. Pick up a nice kitchen knife to make a nice little hole right just where you want it. Thank me later!
PAY ATTENTION: Do you have news to share? Contact Legit.ng instantly
6. Shaving cream to remove makeup stains
Every girl has gone through this battle one way or another or even guys when they hug their female friends who are caked up. As well as you can use wipes to rub gently on the fabric, you can most certainly use shaving cream and everything disappears.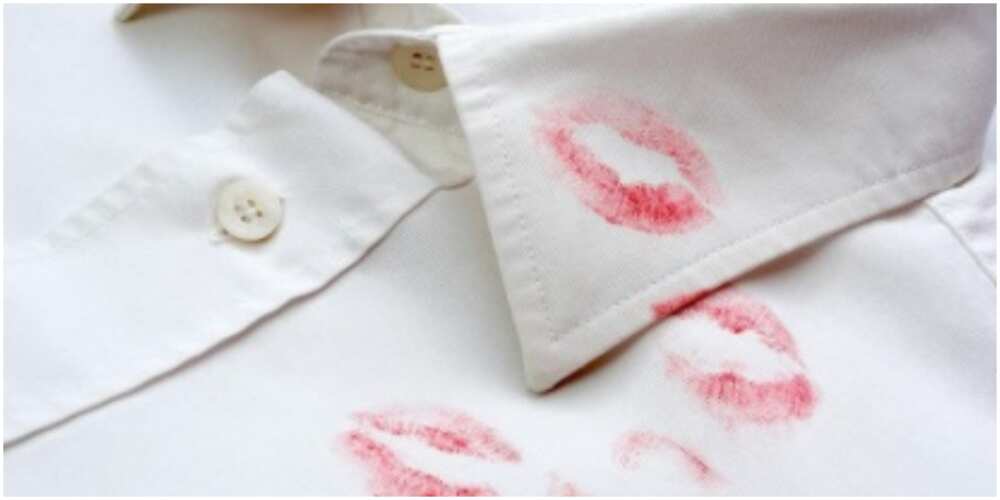 7. Use a straightener to iron out wrinkles
Not everyone loves the troubles that come with ironing. Sometimes, you could just grab a straightener to straighten out that little wrinkled part of your garment.
PAY ATTENTION: Get the Latest Nigerian News on Legit.ng News App
8. Vaseline to ease zipper
Do you have an outfit that stresses you out when you want to zip up. There is one quick hack to get that zipper up real fast. Rub the affected zipper area with vaseline and try again. I am pretty sure it will slide right up where you want it.
All eight hacks have been done and tested. Now go and shine and increase the life span of your clothes. These can save you some money too. You are welcome!
Meanwhile, what are those weird things you see a woman do randomly that make men go crazy? Following my recent post on things that men do that make women drool over them, it is only right I do the male version.
There are so many things women do unconsciously that make men fall head over heels for them. Let's get to it.
Why we do not like fashion – Nigerians speak | Legit TV
Source: Legit.ng