Like any other entertainment field, music has the potential of helping participants to generate significant incomes, especially if one becomes a true master of the art. This happens to be the case of most successful and highly-accomplished artists across the globe. Looking at the list of the richest musicians in Africa proves this point perfectly. We invite you to consider the list compiled by experts of the publication Forbes Africa in this article.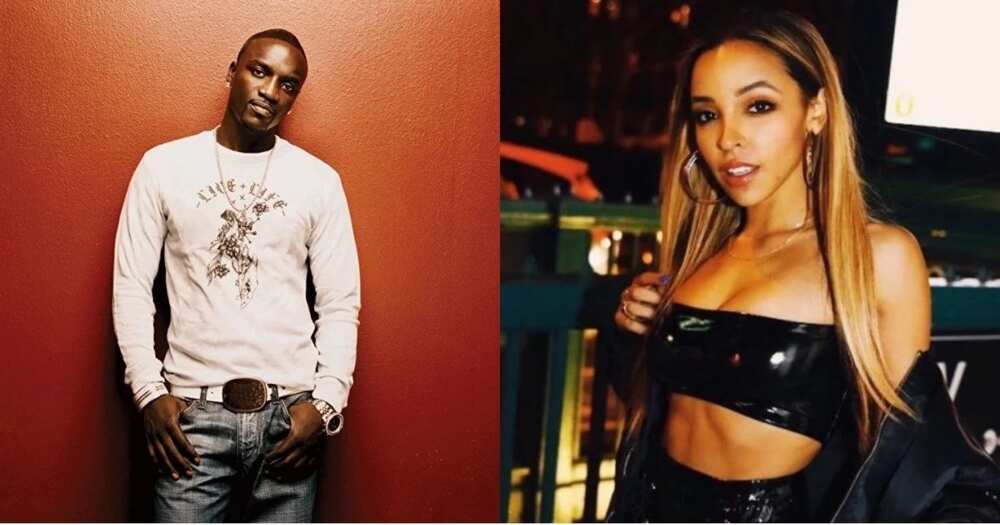 When the topic of the Forbes richest musician in Africa comes up, who comes to your mind? Well, most people would definitely go for artists that seem to be doing well in the industry. The African music scene is a competitive one, and only those musicians with resources and the right platforms get to benefit from showcasing their talents. With the continent being full of talented people, you need to have something extra if you are to stand out.
In addition to that, artists that have been in the industry longer tend to earn more. Those that have gone global also bring in more revenues for themselves. Most of the artists on this list are those that have done exceptionally well in their singing careers. The fact that they have amassed significant amounts of wealth over the years is proof of this.
Top ten richest musicians in Africa
African music is enticing. Most artists are have come together to create collaborations that hit and propelled them to stardom. When artists apply the right tools of marketing, including social media, they gather a huge following, which in the end translates to monetary gain. The following are 10 of the richest musicians in the industry you ought to take note of.
1. Akon net worth $80 million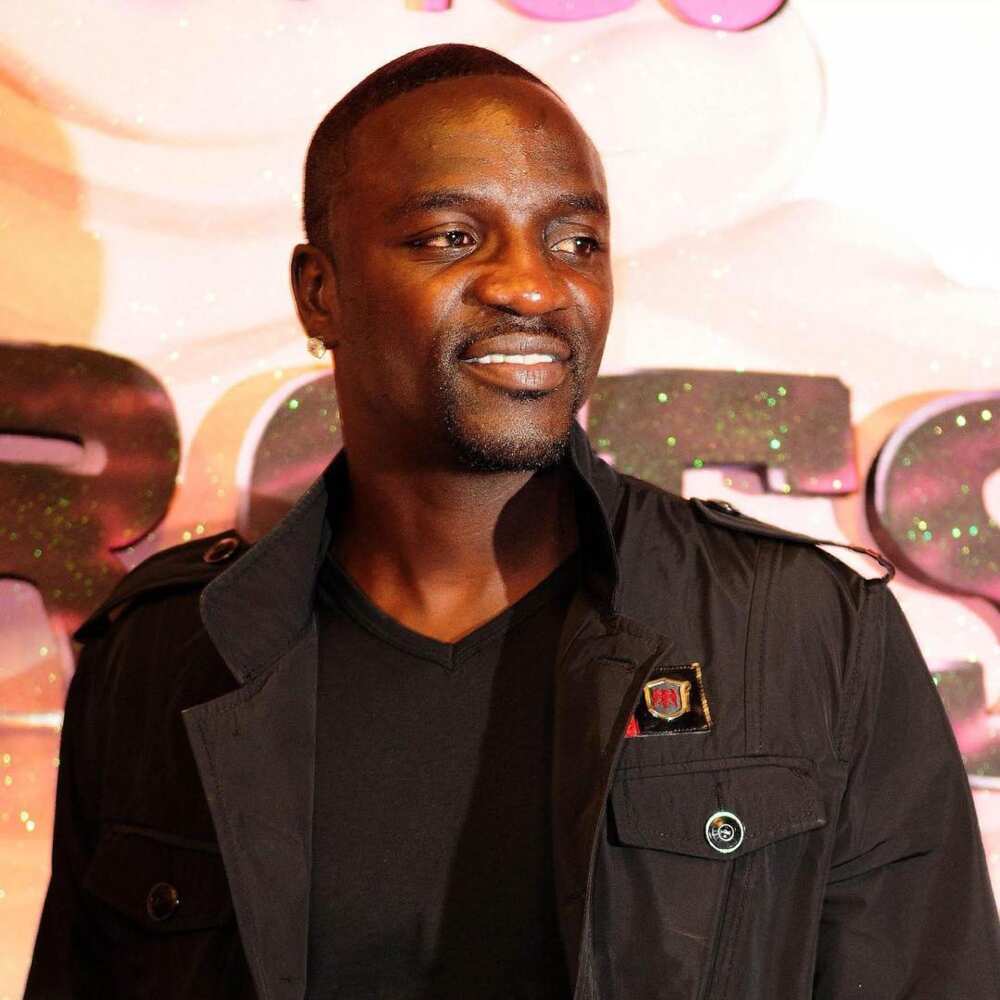 Akon currently stands as the richest African artist. He is worth $80 million, according to Wealthy Gorilla. Born, Aliaume Damala Badara Akon Thiam, aka "Akon." He is a Senegalese -American Hip-hop artist. He is a multi-talented individual with songwriting, singing, business, record producing, and acting skills. He has been able to accumulate wealth over the years because of his versatility and ability to venture into other investment areas.
As the richest musician in Africa, he writes songs and is also engaged in producing them. His sound recording and advertising deals also add an extra coin to his pocket. He has 2 labels called Konvict Muzic and Kon Live Distribution. These are some of the most popular labels in the world, having signed some of the world's best including, T-Pain and Lady Gaga. This alone is able to put him on the forefront as far as making money in the music industry is concerned.
Apart from his skills in wealth creation via additional means, his singing talents set him apart, giving him an edge over competitors. He enjoys great popularity among listeners around the world. Akon has sold more than 35 million albums and has been nominated for Grammy Awards five times. 45 of his songs hit the Billboard Hot 100 songs list. His amazing talent continues to put him on the map.
2. Black Coffee – net worth $60 million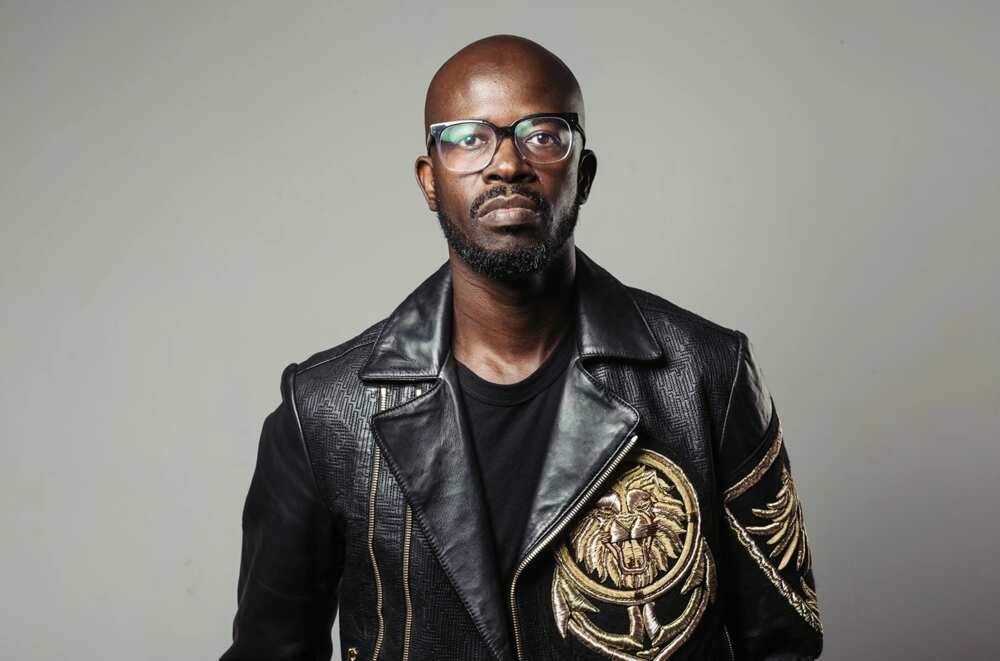 Black Coffee, whose real name is Nkosinathi Maphumulo, is South Africa's richest musician and the second wealthiest in the continent of Africa. He has a net worth value of $60 million. He comes from KwaZulu-Natal but was raised in the Eastern Cape province.
He is a celebrated artist and a holder of numerous awards. While he may not be popular in West Africa, he rules in the South. In addition to that, he is also extremely popular abroad. His creativity appeals to fans that appreciate the electronic music genre.
He began his career in 1995 and released 5 albums under his own label. He made significant growth steps in 2004 when he was chosen for Red Bull Music Academy held in Cape Town. In 2005, he won the "Breakthrough DJ Of The Year" award at the DJ Awards in Ibiza.
3. Davido – net worth $16 million
Nigerians can celebrate knowing that one of their own makes it to the list of the greatest in the industry. Popularly known as Davido, David Adedeji Adeleke was born in Atlanta, Georgia. He is popularly known for his excellent songs, most of which tend to become household names in Nigeria.
He has made tremendous achievements in showbiz, especially in West Africa. Davido has many nominations, awards, and profitable endorsements. His DMW label also brings in a substantial amount of cash, which contributes to his $16 million net worth value, according to Forbes and as reported by Tuko News. The net worth of Davido makes him the richest musician in Nigeria.
His ability to transform music from being a hobby and talent, to so much more that it became a business is a secret to his success.
It took him only a few years to get a high status in the world of African show business. In 2011, the single "Back When" was released. It was the starting point of his success.
Gradually, the artist gained more and more fame and recognition. This lead to the spread of his influence. He went on to collaborate with other celebrities, and organize concerts in various parts of the world. All of his tracks are sure bangers and hits because he brings his all on the table. With so much energy and lover for his fans, it is not surprising that he continues to excel in a competitive industry.
4. Don Jazzy – net worth $10 million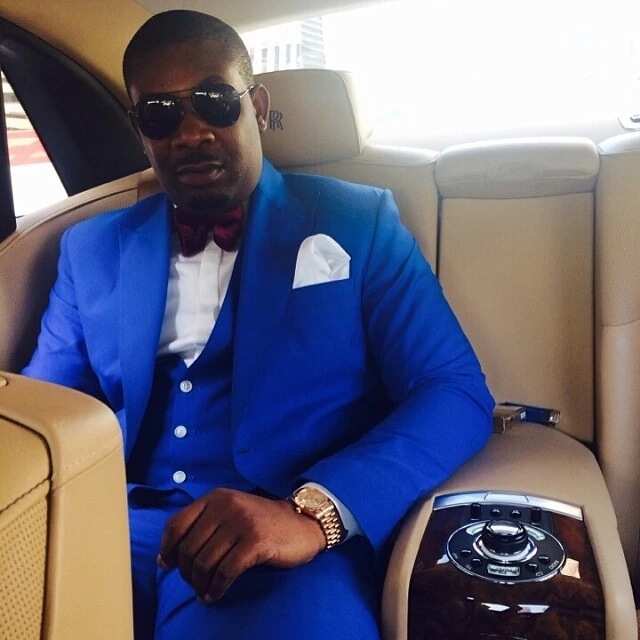 Don Jazzy's real name is Michael Collins Ajereh. His love for music started when he was just but a child in church. He later moved to the UK and began his journey up the career ladder. His current net worth, according to Celebrity Net Worth, is $10 million.
Today Don Jazzy is among Africa's richest musicians owing to strongly expressed talents in producing, writing, and performing songs, entrepreneurship.
He has won numerous awards throughout his career, including when he became an ambassador for the MTV brand. He founded his own record label and helped many talented artists achieve success. He is also engaged in business related to real estate and produce Wi-Fi in Nigeria.
5. Banky W - net worth $9 million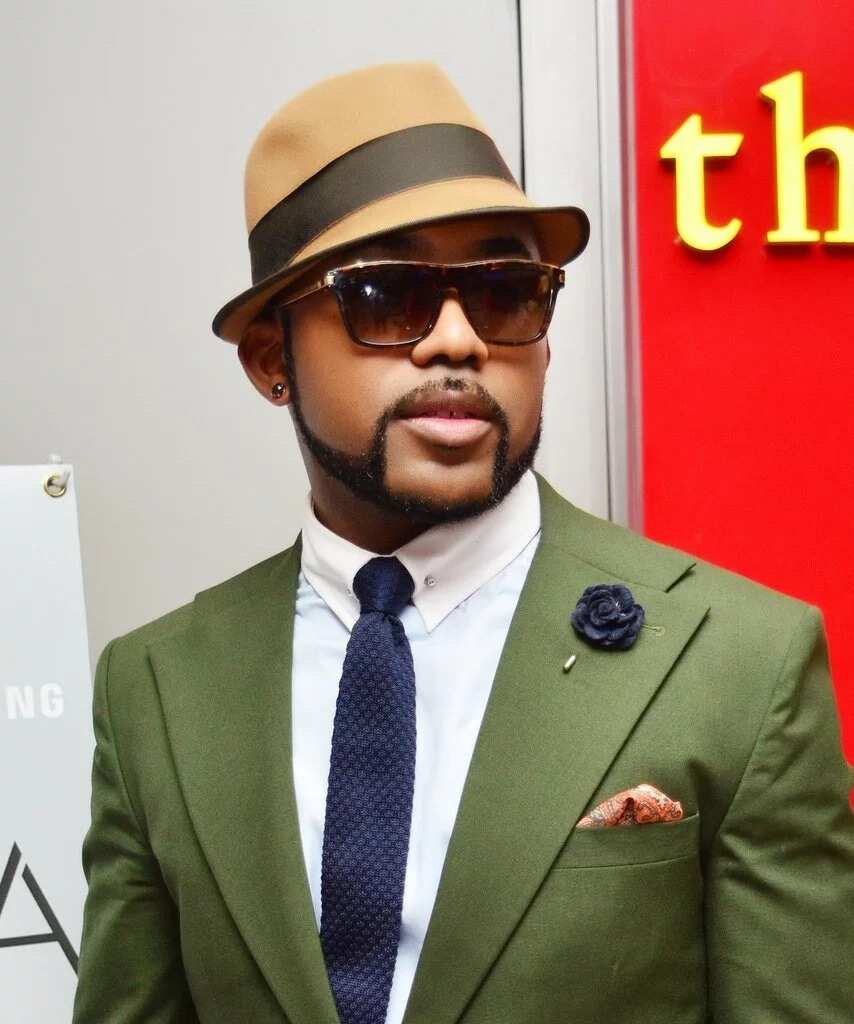 The handsome musician makes it to the list of Nigerian musicians that are making a mark in the African music industry. He is not only a great artist with powerful vocals, but can be considered an astute businessman as well.
Banky W net worth value is estimated to be $ 9 million. The E.M.E record label boss is not only involved in music alone. He has gathered a lot of his wealth through other business ventures, including taking part in telecom and Uber businesses. His different deals with varied companies give him an edge over the others. He believes in supplementing his musical career for financial stability.
6. Timaya - net worth $8 million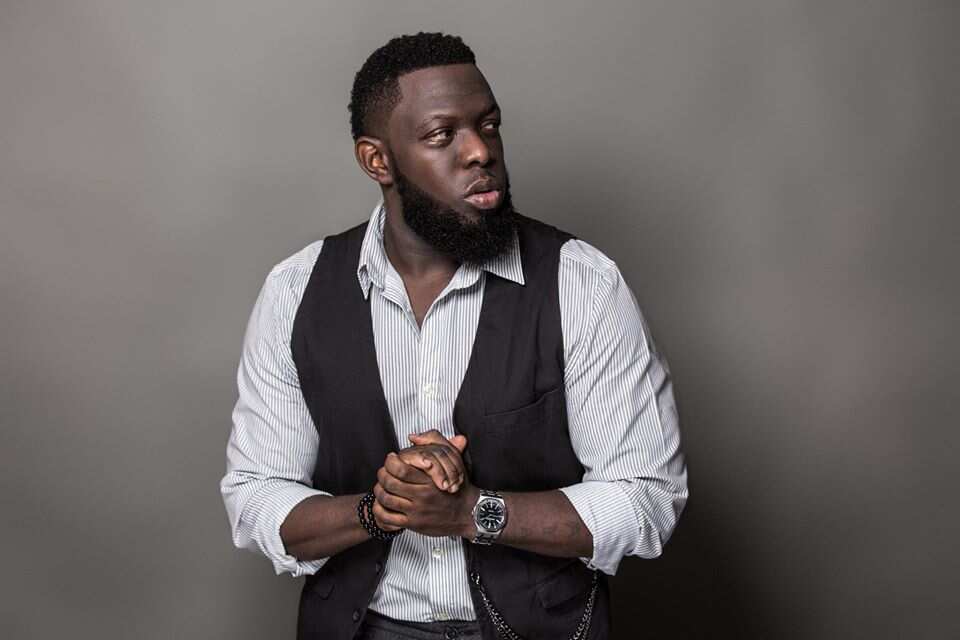 Timaya net worth value is given as $8 million. This makes him one of the richest musicians in Nigeria and Africa. He is a singer and song-writer. Born as Inetimi Timaya Odon in August 1977, the artist nurtured his skill and created a name for himself. He has grown to become one of Nigeria's best artists, best referred to as Timaya.
He founded DM Records Limited. He began his solo career in 2005 after releasing the track "Dem Mama," which also appeared on his debut album, True Story that was released the next year.
7. Sarkodie – net worth $7 million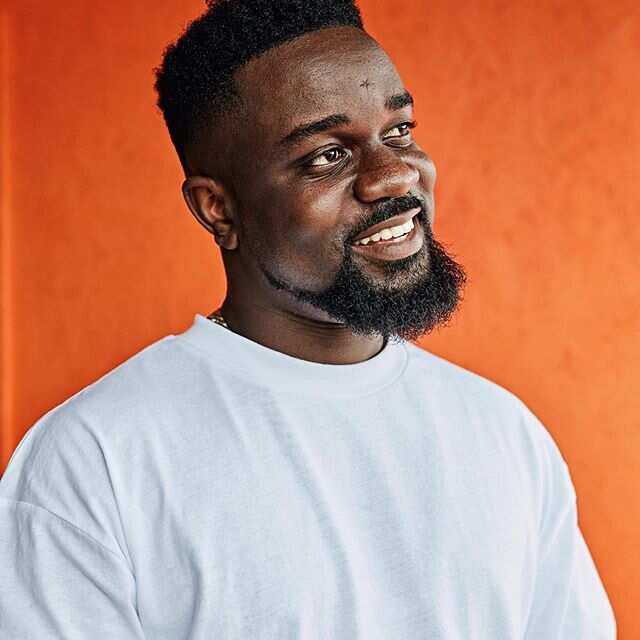 Sarkodie net worth is currently $7 million. The popular Ghanaian rapper is one of the most popular artists in Ghana and West Africa. He is rated as one of the richest artists in Ghana.
He is the most prominent star of the Ghana music scene, the only representative of this country on the list. His real name is Michael Owusu Addo.
The African public closely watches his creativity. He gains millions of views on Youtube. The first single from his fourth album, "Mary," was sold in the circulation of about 4,000 copies per release day.
He started as an amateur rapper. The manager helped Sarkodie to engage in a professional career. The artist is true to his identity; he adds the Ghanaian motifs to music.
Sarkodie's work was rewarded. He received many nominations and awards, continues to move confidently towards success. In 2013, his line of clothing appeared. He also founded a music label to support other African musicians.
8. Tinashe - net worth $6 million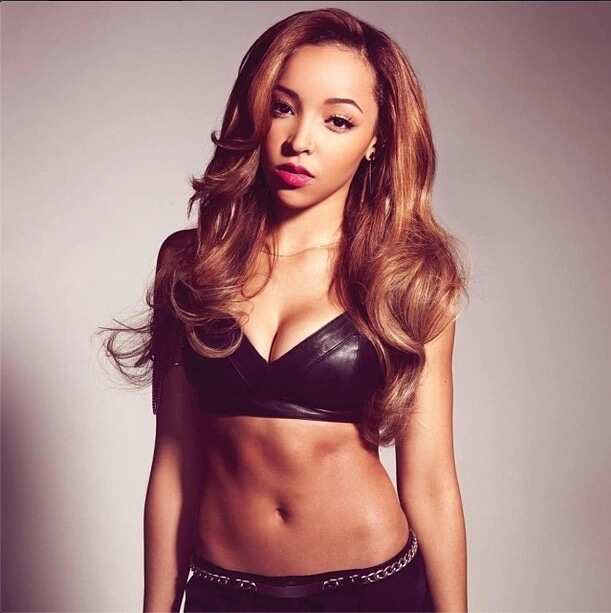 According to Celebrity Net Worth, the American with Zimbabwean roots represents the South African country on this list. She is the only lady on the list who was born in the United States from a Dane mother and Zimbabwean father.
This girl started singing before she even started walking. Her life has always been somehow connected with music. As a child, Tinashe was a kid model. In 2000, her first film experience took place.
The first album of the girl became a real sensation. She shone as the new star of the music industry and collaborated with many celebrities thereafter. Tinashe is the ambassador of several brands. Despite the young age, this lady managed to become incredibly successful and rich.
9. Wizkid – net worth $4 million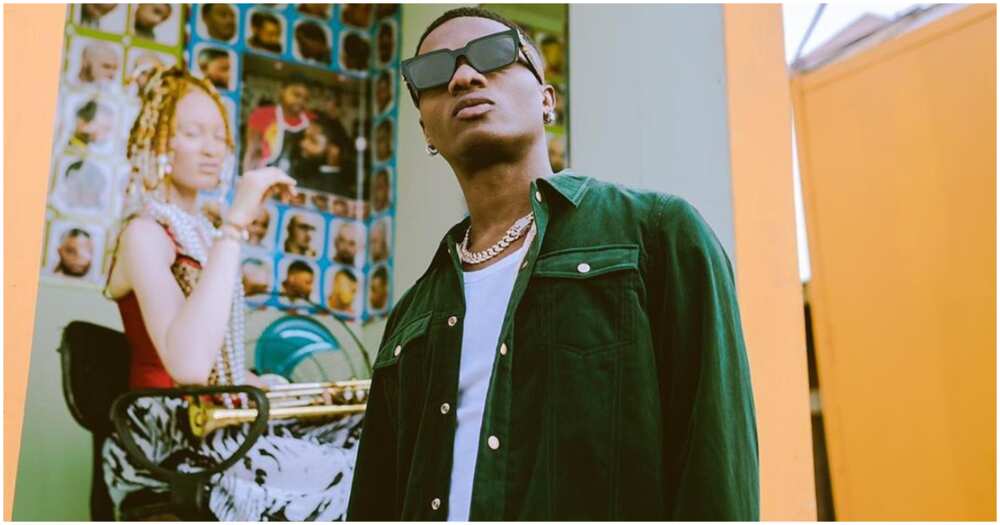 According to Wealthy Gorilla, one of Nigeria's most popular artist, Wiz Kid has a net worth value of $4 million. He is a Lagos native and is considered a successful songwriter and singer. He is a holder of Top Hot 100 song, Top R&B Song and Top R&B Collaboration awards. Many fans call him the king of African music because he hits every time he gets behind the mic.
The artist tries to spread national motives all over the world. He has signed contracts with popular brands, including the Empire Mates Entertainment (E.M.E) in 2009. His extra links and endorsements also earn additional income, with a good example being when he cooperated with Pepsi.
He began as an ordinary boy singing in church. Who would have thought that after a while, he would work with the world-scale stars and receive cosmic revenues!
10. Hugh Masekela - net worth $1.5 million
The African giant had a net worth value of $1.5 million, according to Celebrity Net Worth. The South African artist was one of the greatest of all time. His writing, singing, and production skills still stand the test of time even after his death.
Throughout his long and productive life, this artist created more than 43 albums. He performed with many famous musicians from different genres. Masekele enjoyed the warm love of fans of different age categories. He died on January 23, 2018, at the age of 78.
Hugh worked productively in his own record company, had many honorary prizes, was nominated for a Grammy Award. Despite the solid age, Masekela regularly went on international trips and had great concerts. It was reported in the media that a live performance of the star cost $20,000. No wonder he was very rich! We will remember him with warmth in our hearts for a long time.
Akon
Black Coffee
Davido
Don Jazzy
Banky W
Timaya
Sarkodie
Tinashe
Wizkid
Hugh Masekela
We hope that the examples of the richest musicians in Africa inspired you to work hard and improve your creative skills. These people had to overcome a difficult and long way to success. But as a result, they obtained fame and high fees. All this is possible if you believe in your dream!