Problems of National Policy on Education in Nigeria
The national policy on education in Nigeria is one of the main problems for people who study in the country. These policies look good on paper, however, implementing them is the problem. Let us take a look at the top 7 problems of national policies on education in Nigeria!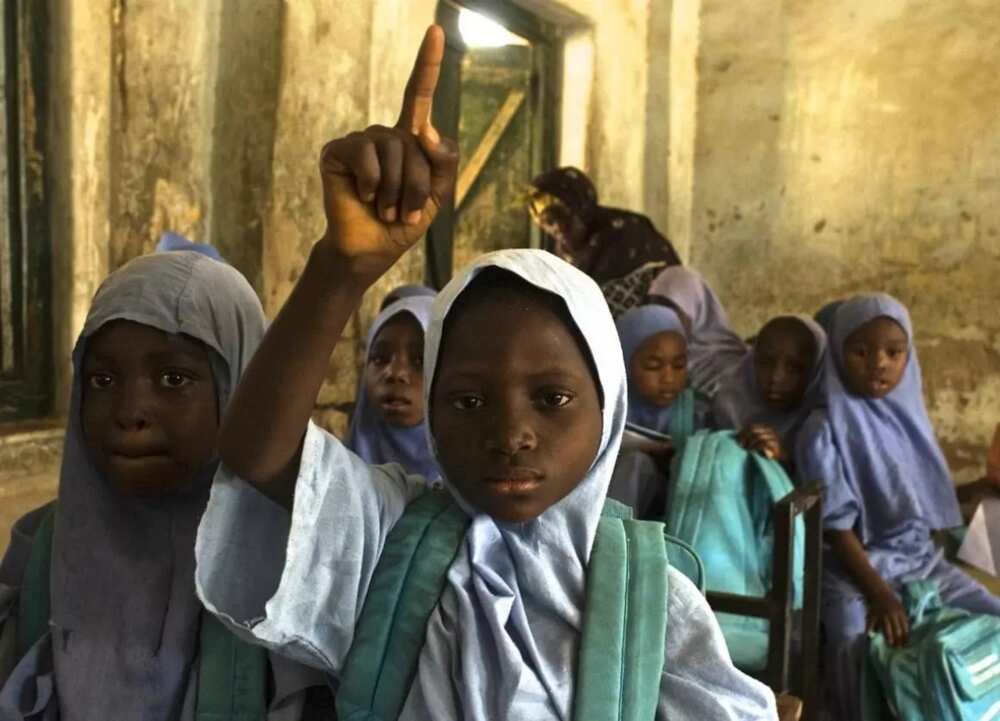 Importance of National policy of education in Nigeria
The main idea of these policies is to ensure the proper management and implementation of our education system in all areas of the society. However, there are so many problems currently faced in both managing and implementing necessary policies in the system.
There is definitely a need to provide reforms to the educational sector in order to produce more specialists. The National Policy of Education in Nigeria is a list of goals, anticipations, regulations, standards and requirements to ensure the quality of education in Nigeria.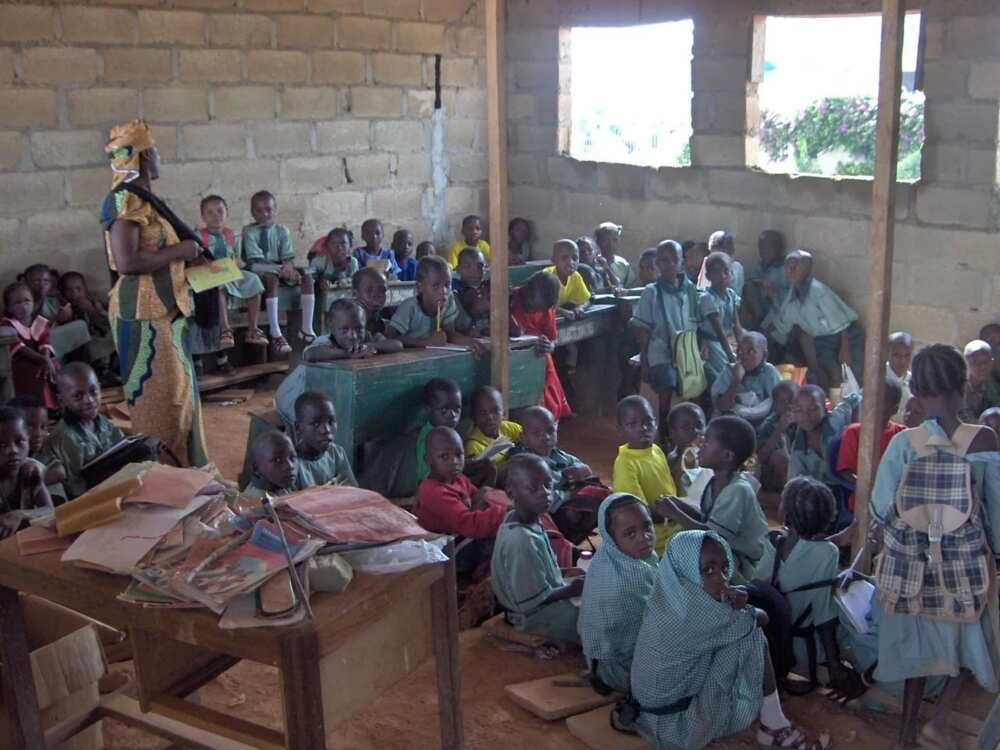 READ ALSO: Major causes of poverty in Nigeria
Currently, the world trends dictate the new standards of education which are needed for students to stay relevant on the market. The technological advancements in the country are slowly, but surely, trying to catch up with modern trends. For instance, you can now find e-Libraries, e-Classrooms, e-Books and even e-Exams in Nigeria. The automatic-driven education system can be compared with rocket science - it is difficult to grasp but the results are worth it!
The latest changes in education include the following matters:
Distance Learning Programmes which enables citizens of rural areas of the country get educated no matter which region they live in.
Renewal of the National Mathematical Centre.
Teachers Registration Council – this is a new body which organizes tests to ensure teachers are qualified to do their jobs.
Implementation of Information and Communication Technology.
Implementation of the Universal Basic Education.
The optimum performance of students is made possible through technical, scientifical and vocational education.
General changes in education.
But there are also some serious problems.
Top 7 problems of National Policy of Education in Nigeria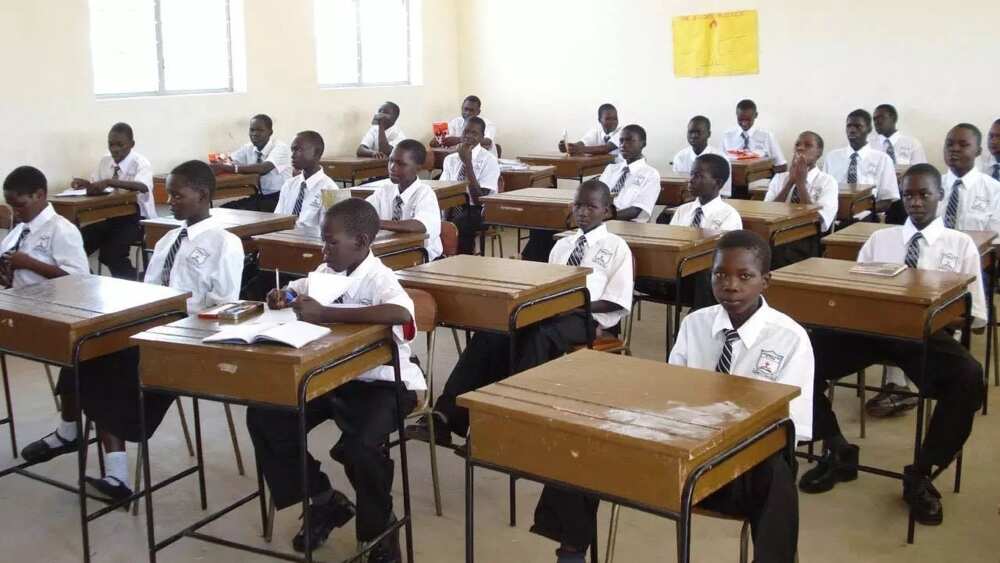 It should be noted that these problems are mostly connected with the implementation of National Policy in Nigeria. This means that the policy is good on paper and achievable for the most parts of Nigeria, however, there are certain drawbacks which can be major problems for the National policy on education in Nigeria.
1. Poor Funding of Education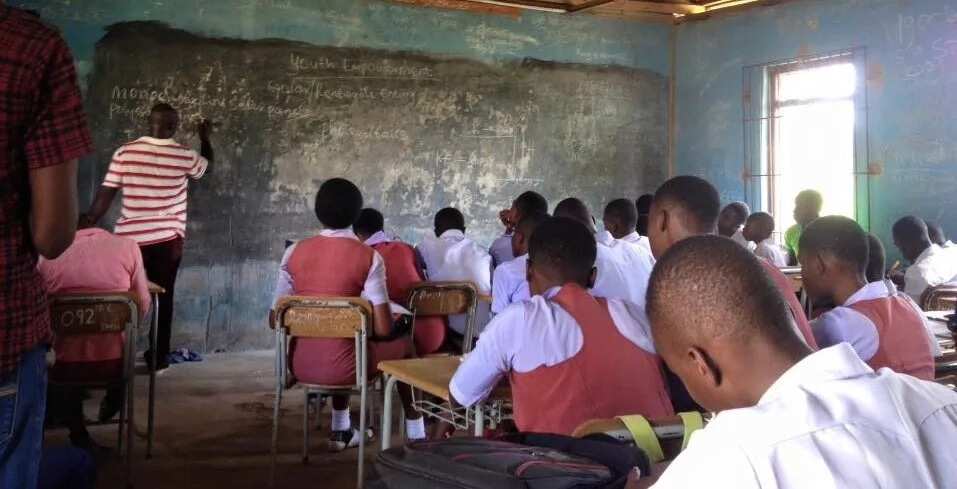 It is almost impossible to implement changes without proper funding. According to the United Nations, Educational and Cultural Organization recommended that 26% of the budget for the country should be used for educational purposes. Nonetheless, according to the "Daily Trust," the states of Nigeria use no more than 8.44% of their budgets for educational purposes.
2. No management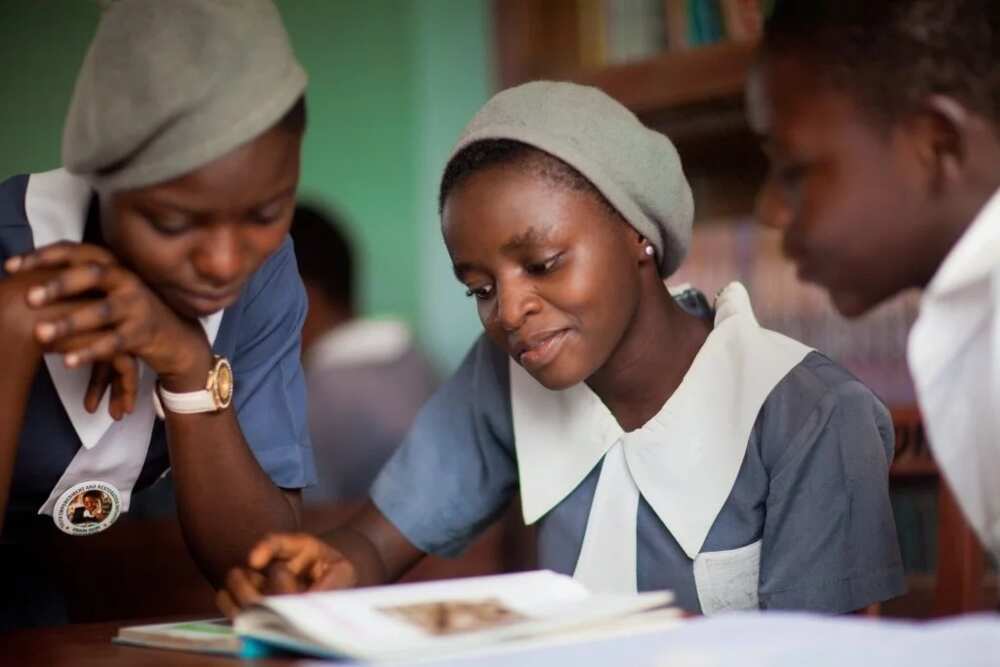 Poor management is one thing that can be a great disadvantage for any reform. The educational sector also suffers from poor management. This is especially seen in the rural areas of the country where the quality of education is relatively low. This can be explained by poor funding, but the the management teams of the schools are made up of people and not money. If these people are not interested in improving education, then no amount of money can help them.
3. Corruption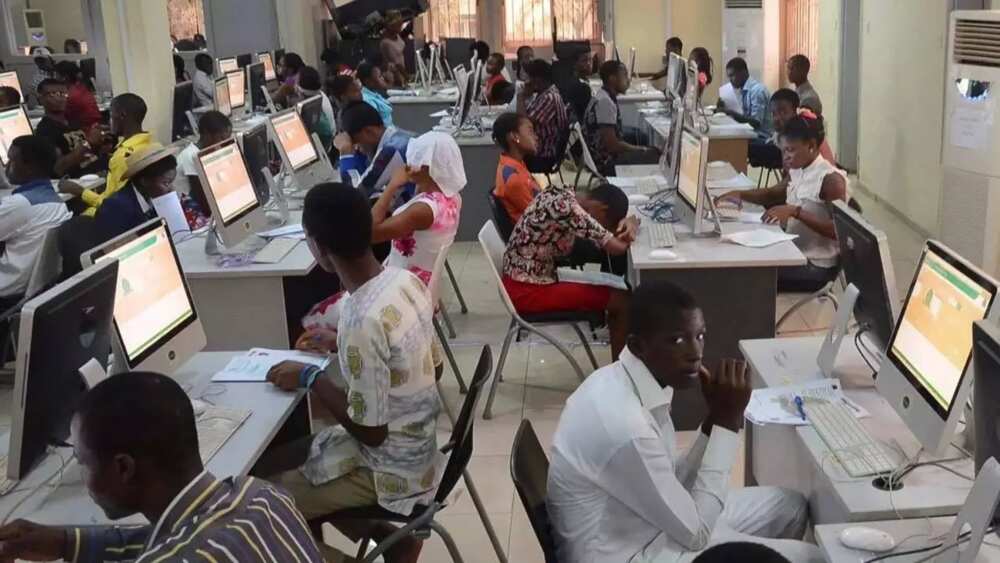 This is another great disadvantage which stops the full implementation of the National Policy on Education in Nigeria. The funds provided for education can be stolen by the local authorities, including school authorities who are put in charge of monitoring and preventing the acts of corruption.
This very big problem can also be seen in universities where students can simply pay money to earn good grades in exams; sadly, there is still a lack of the political will to fight these cases of corruption.
4. Almost no infrastructure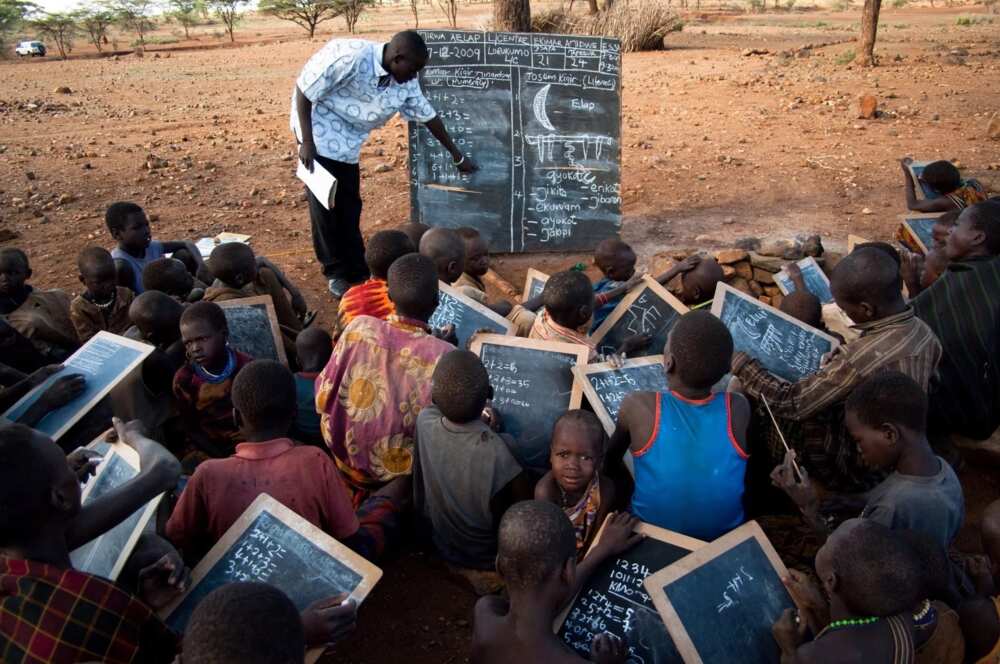 A lot of schools in Nigeria are in very bad condition. Most of the buildings are too old and there are no funds to change them. Therefore, students are doomed to work and study in old buildings with no hope of change.
5. Poor salaries for education workers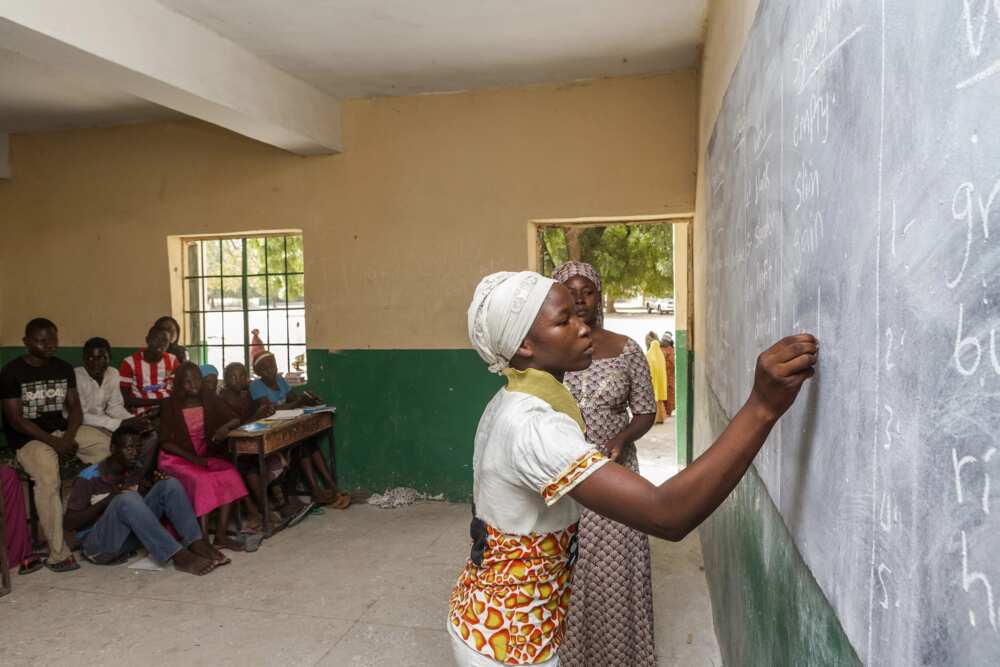 You cannot implement the new standards of education in Nigeria without proper funding. The same goes for the teachers who are not interested in providing their services due to poor salaries. Therefore, it is necessary to increase the salaries of people who are responsible for providing knowledge to the future leaders of the nation.
6. Poor education of teachers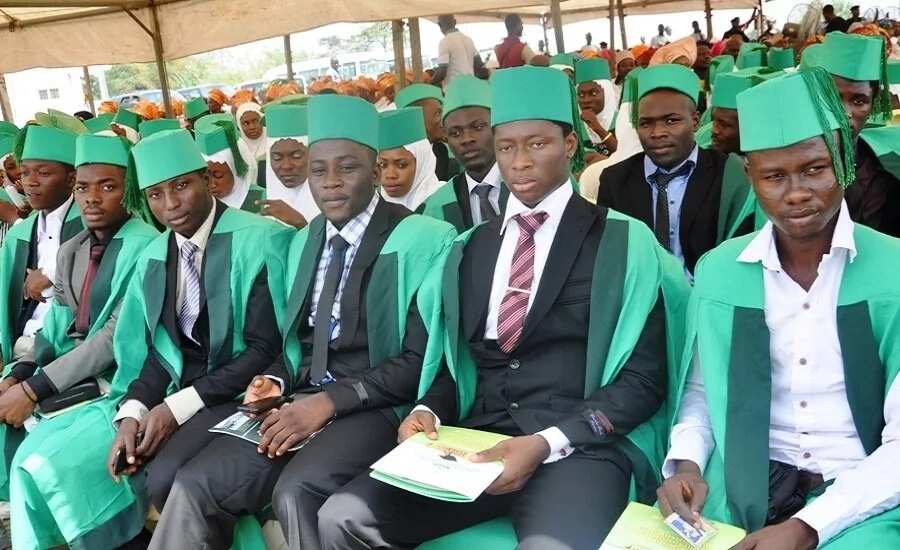 Unfortunately, it is quite difficult to find people who really want to work as teachers in Nigeria because the profession will not bring them a lot of money. Therefore, people who are well educated to be teachers end up doing other things. At the same time, the people who train the teachers do not put their best into making sure they learn all they need to.
7. No high performers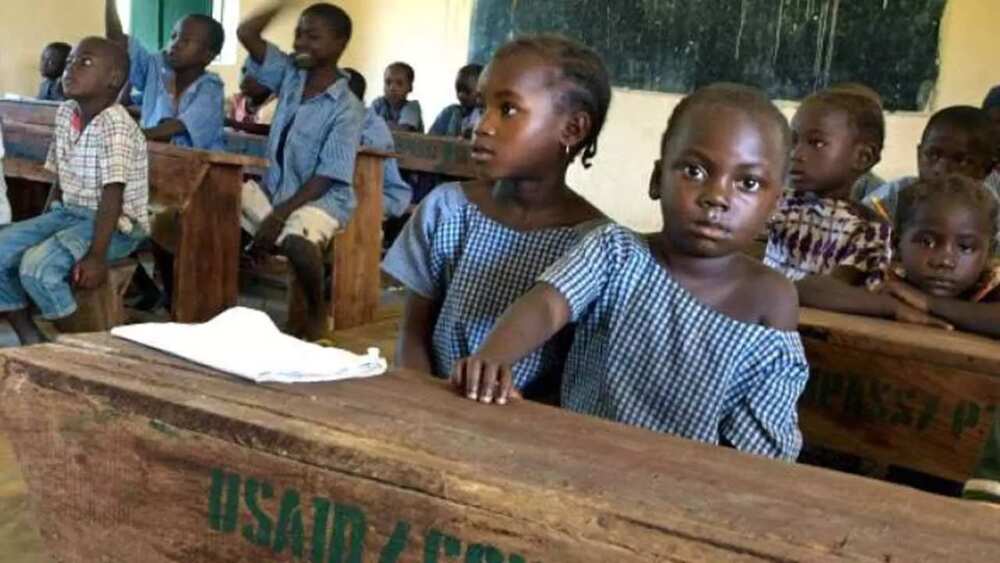 There are lots of teachers in primary schools who are not qualified to be teachers. Therefore, you can expect to have a lot of students in such schools that do not perform greatly. This is not because the students are bad, it is just that the teachers cannot teach.
Thoughts
What can be made to speed-up the implementation of National Policy on Education in Nigeria? The answer is pretty simple – by simply eliminating the different drawbacks pointed out in this article. These drawbacks are connected with corruption, underfunding, increasing of salaries, management reforms, proper education of teachers, and a lot more. Solving these problems is the only way to implement the education reforms necessary in Nigeria.
READ ALSO: Problems of orphanage homes in Nigeria
Source: Legit.ng