Adesua Etomi and Banky W's love story: Their relationship timeline
One of Nigeria's most talked about celebrity couples is Adesua Etomi and Banky W. Adesua Etomi is a popular face in Nollywood, having been featured in numerous Nigerian movies, such as King of Boys, while Banky W is best known as a singer but has also ventured into acting, business, and politics. The couple has hit the headlines for their successful entertainment careers and their romantic relationship.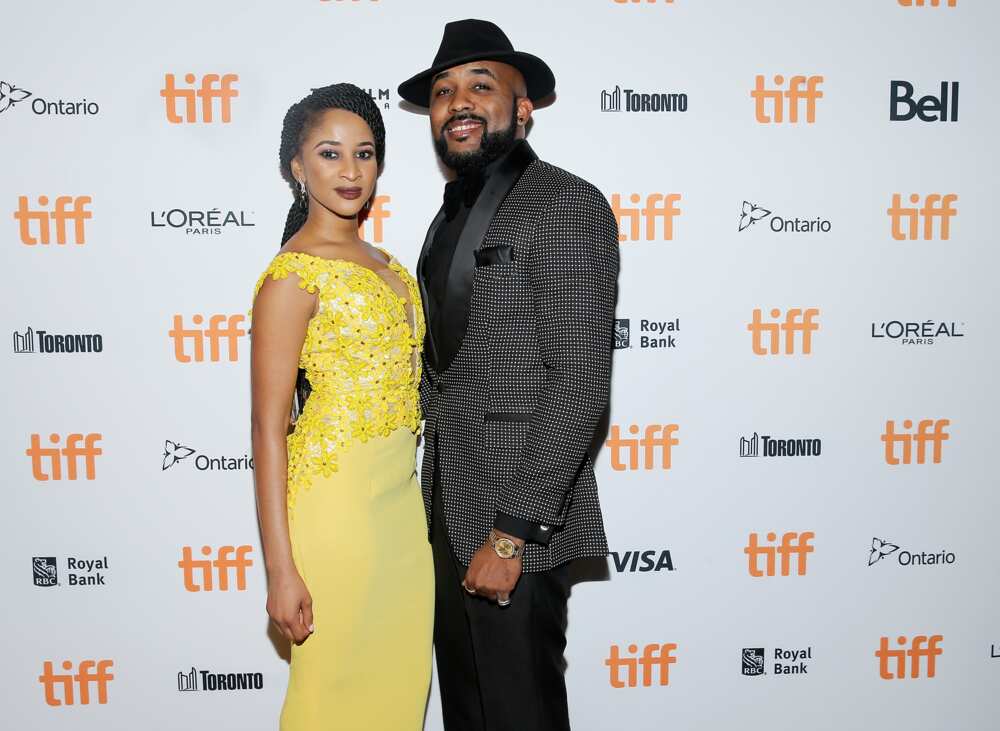 Adesua Etomi and Banky W strived to establish their careers in the Nigerian entertainment industry, becoming famous personalities. However, their fans were surprised when they learnt that love was brewing between the two. How did it all start until now that they are married?
Adesua Etomi and Banky W's relationship story
To many people, this seems like they are the perfect celebrity couple in Nigeria. Even though it all seems rosy, their relationship journey has not been without hiccups. Their love has progressively grown over time despite the challenges. Here is a look at their relationship timeline.
Adesua Etomi and Banky W's first interaction
Even though the Nigerian actress and Banky had met several times in their course of work in the Nigerian entertainment industry, they had no feelings for each other.
In 2015, while the Selense singer was in an interview, he spotted the actress passing by and felt interested in her. He did not get the chance to meet her on that day but later went to inquire about her from their mutual friends.
After getting enough information about her from her social media pages and friends, Banky W decided to make a move on her and sent her a message on Instagram requesting her to be his friend. Adesua gladly accepted the request, and their friendship grew.
Even though they became close friends, it took a while to start dating as Adesua was reluctant to get into a romantic relationship.
Adesua Etomi and Banky W's engagement
After dating for approximately two years, the celebrities took their romantic relationship to another level when they got engaged in February 2017. They had a love-key relationship, and many were surprised when the My Destiny singer made known their engagement through Instagram posts detailing their relationship story.
In the post, he said it was pure coincidence that they got engaged in his music video, Made for You, and wedded in the movie The Wedding Party.
When was Banky W and Adesua Etomi's wedding?
Nine months after their engagement, Banky W and Adesua Etomi had their traditional wedding, which was held at the Landmark Event Centre in Lagos on 19 November 2017. The wedding ceremony was graced by Nigerian entertainment bigwigs, including Basketmouth, Tiwa Savage, 2Baba, and Falz.
Their court wedding took place on 20 November 2017. The couple traveled to Capetown, South Africa, where they held their white wedding on 25 November 2017.
Banky W and Adesua Etomi's baby
The Nigerian entertainers have been married for approximately six years and have one child. They welcomed their son Hazaiah Olusegun Wellington in January 2021. Their son, also known as Zaiah, is two years old as of 2023.
Where is Adesua Etomi originally from?
She hails from Owerri, Imo State, Nigeria.
How old are Adesua Etomi and Banky W?
The actress is 35, and her husband, Banky W, is 42 as of 2023.
How did Adesua Etomi and Banky W meet?
They had interacted in the entertainment industry multiple times, but the High Notes singer made a move on her through Instagram in 2015.
When did Adesua Etomi and Banky W get married?
The entertainers tied the knot in November 2017.
Did Banky W have twins?
The singer does not have twins. He revealed they lost their twins in 2019 when his wife Adesua miscarried.
Who is Adesua Etomi's child?
She had her first child, Hazaiah Olusegun Wellington, with her husband in January 2021.
Are Adesua Etomi and Banky W still together?
The couple is together and has been married for approximately six years.
Adesua Etomi and Banky W have a beautiful story since they had to overcome multiple challenges to enjoy what they have today. They have been married for about six years but have been together longer. They have a son and remain one of Nigeria's most admirable celebrity couples.
Legit.ng recently published Ebube Nwagbo's biography. She is one of the best Nigerian actresses and has appeared in numerous Nollywood movies, including Arrested by Love and Widow's Cult.
Besides acting, Ebube is also into modeling and business. After her undergraduate studies, the Anambra State native ventured into acting and has made significant headways. She also shares her modeling shots on Instagram and boasts a considerable following.
Source: Legit.ng