Surprise your husband today with heart touching love messages specially tailored for him. Romantic messages are the key to opening up your feelings and giving your better half the best opportunity of truly understanding how you feel about them. Love messages are timeless and can be used no matter the time, season, or occasion to make your husband feel like a king.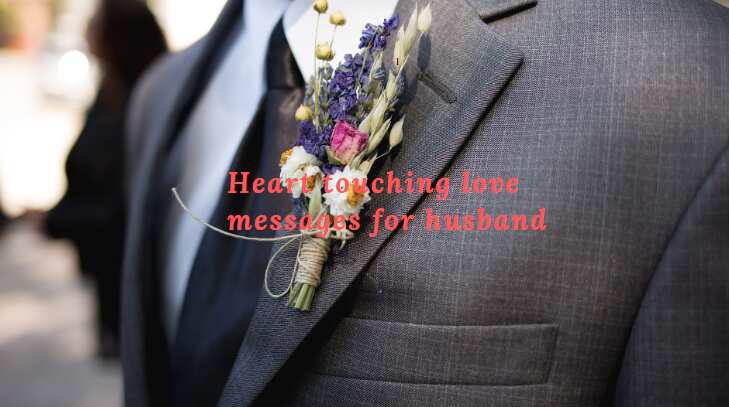 Could it be that your husband is far away from you due to work, celebrating their birthday, destined to marry you, or you want to appreciate them for being in your life, give him a reason to smile by sending them a romantic love message! This article provides you with a rich list of heart to heart messages that will surely strengthen your commitment.
Romantic love messages and love texts for husband
I am a simple woman with a simple dream: To be married to the perfect man and together bear beautiful children with him. Thank you hubby for making my dreams comes true.
Every time I hear people say that" no man is perfect," I cannot help but simply shake my head a little bit because am quite positive they haven't met you, the ultimate father, husband, and soul mate that any woman could ever ask for.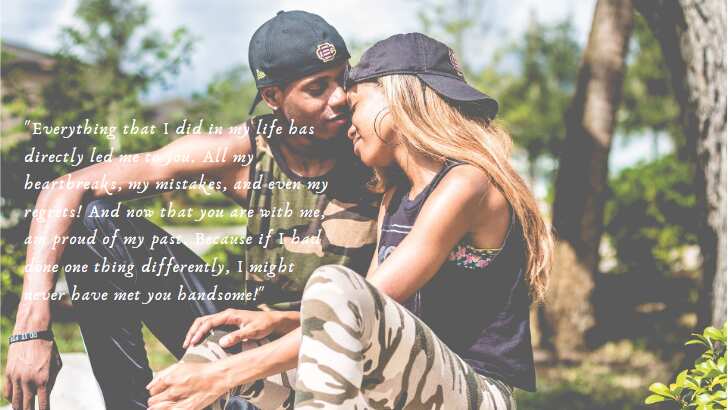 It all now makes sense. Everything that I did in my life has directly led me to you. All my heartbreaks, my mistakes, and even my regrets! And now that you are with me, am proud of my past. Because if I had done one thing differently, I might never have met you handsome!
I know that I might not have been your first love, I might not also have been your first kiss, maybe not your first sight, and even your first date, but, I want to be your last everything.
No matter how many days and years we share in our marriage, there are two times when I want to be always with you my husband- "Now and Forever!"
READ ALSO: 75 romantic good morning my love quotes and messages
Long distance messages of love to make your husband happy
Whenever I say that "I love you more," I don't mean that I love you more than you love me. All I mean is that I love you even more than the hard days ahead of us, I love you more than any argument that may arise before us, and that I love you more than any distance that might come between us. I love you so much, hubby.
Dear husband, as long as we share the same sky, breathe the same air and share the same love, then you will always be in my heart.
My love for you will not be stopped by any barrier, will jump through any hurdle, will leap over any fence, and will travel to any distance to enable me to see your face again.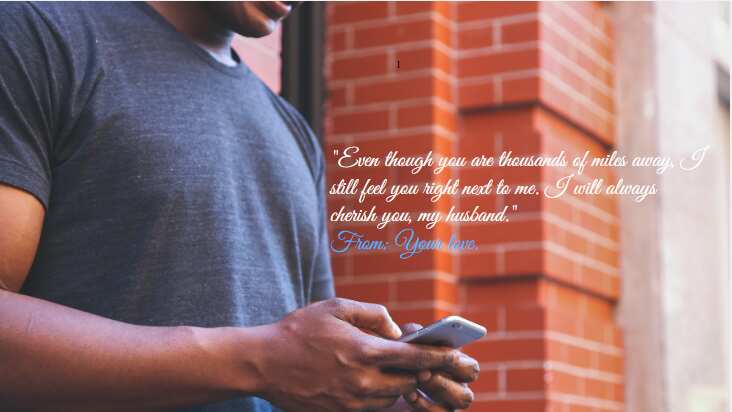 Even though you are thousands of miles away, I still feel you right next to me. I will always cherish you, my husband.
Distance means so little to me compared to how much your affection means to me. I will not tire of waiting for you until the day you come back.
Happy birthday love saying quotes for husband
Happy birthday to the number one husband in the world. The one who made me a proud wife, a loving mother, and a beautiful woman. I wish you all the best as you grow to be the best man, father, and husband I could ever want.
Dear husband, you are the only one who understands my jokes, the only one who well knows my stories, the one who warms my feet, the one who is guaranteed to be on my side when am against the world, The one who can handle my mood swings , finish my sentences, and soothes my worries. Happy birthday.
Today is your birthday, yet I feel to be the lucky one. Every day, I indulge in the gift of you. So as you celebrate your special day, all I can do is to thank you. Thank you for all that you have provided to me, thank you for filling me up, and making me whole. I cannot compare you to any gift in the whole world. Happy birthday my provider.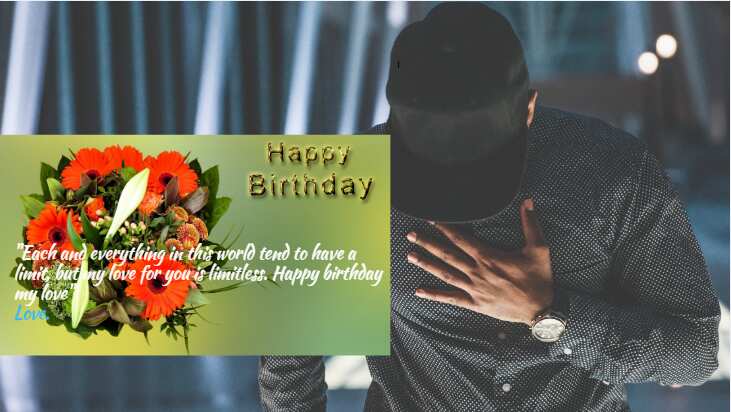 Each and everything in this world tend to have a limit, but my love for you is limitless. Happy birthday my love.
Every time that I see you smile, I take a deep look into your eyes, and it hits me of how "blessed I am to have you as my king, as the father of my children, and as my man." Happy Birthday to you.
Emotional Love letter for your husband
The only thing in the whole universe that's better than me having you as my husband is our beautiful children having you as their father.
A single kiss from you can immediately heal every broken piece of my heart. Your gentle touch can bring unwavering peace in my soul, while just the thought of you can surely bring a smile on my face. Your love has made me the queen I had always wanted.
Every sunset that passes and every sunrise in the morning reminds me to thank the entire universe and heavens for providing me with such a loving and wonderful husband as you.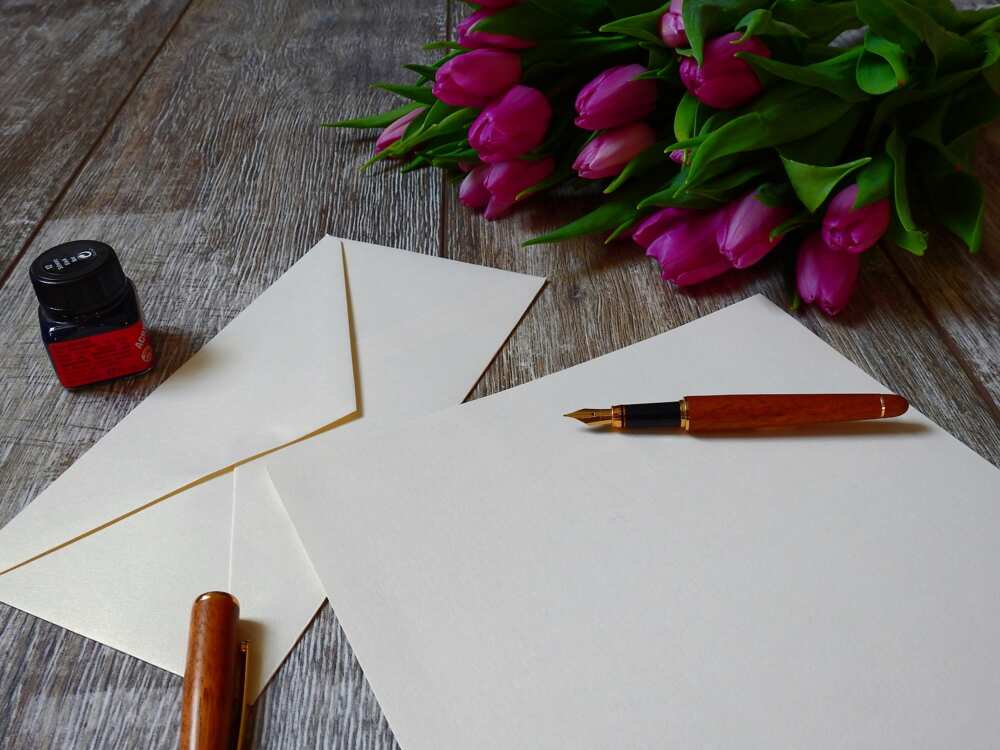 If I had only the opportunity of giving you a single thing from my body, then I would have given you my eyes so that you might see straight through them on how much I love you. That is the only way you will realize how much special you are to me.
I am so lucky to have married such a strong, gracious, and supportive husband. Every single day that I spend with you is such a precious gift to me.
READ ALSO: Top 50 cute quotes and love messages for husband
Inspirational love messages to encourage your husband
We came to love each other not only by finding a perfect person in each other but by learning to see the imperfection in each other perfectly. Thank you for choosing me, my dear.
You endure my tantrums, my mood swings, and even manage to pull me up whenever I am at my lowest. You are my leading source of inspiration and happiness. I just want to let you know that I adore you. You are the savior of my life.
I have always wanted a relationship where we talk as if we were best friends, play as if we were kids, argue as if we were husband and wife, and finally, protect each other as if we were brother and sister, that is the relationship you have provided to me even before our marriage. I care for you, my husband.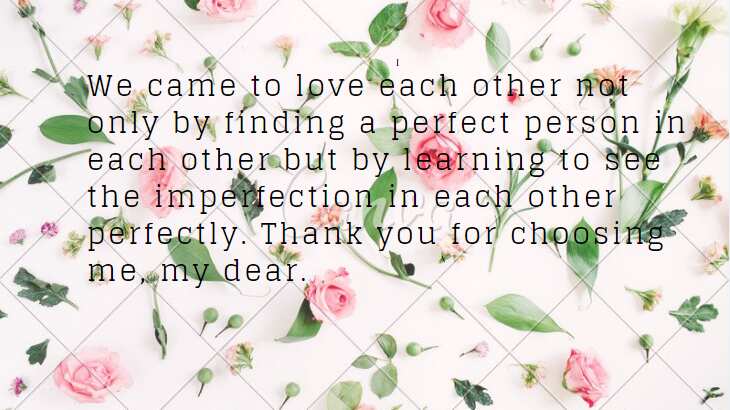 Every second that I spend my life with you is the more that I fall in love with you every day. Your gentle heart makes it easy for me to choose you every day while your beautiful heart is irresistible to me. I promise to take care of your heart today, tomorrow, next year, and all of my life.
Dear hubby, your devotion is like water whenever my soul feels dry, doctor to my heart wounds, a listening and good friend to my sorrows, a lifetime mentor to my dilemmas, a teacher to my actions, and a companion to my happiness. I am happy to have you.
Love messages for your future husband
Dear future husband, today happens to be one of those days when I feel like the luckiest woman in the world to be the mother of your future kids. I adore you
Every second that I think about you, I know that you are the wisest decision that I have ever made. I cannot wait to walk down the aisle with you.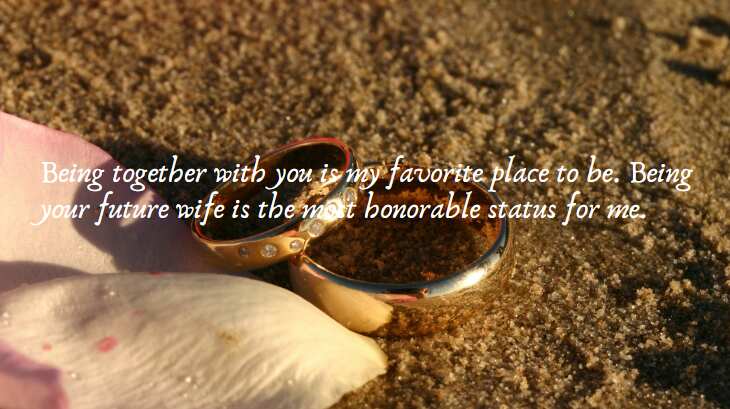 Being together with you is my favorite place to be. Being your future wife is the most honorable status for me.
When I first laid my eyes on you, it is like I knew you. You held my future in your hands.
Not only have I witnessed the truth in your beautiful eyes, as a future husband, but you also remind me of time itself. For you are my past, my present, my future, and eternity. I adore you
Good morning love messages for your husband
Despite the day being new and full of other opportunities, all I want to do is to snuggle you for the rest of the day.
I do not need coffee to start my day well, all I need is a taste of my husband's lips, that's all.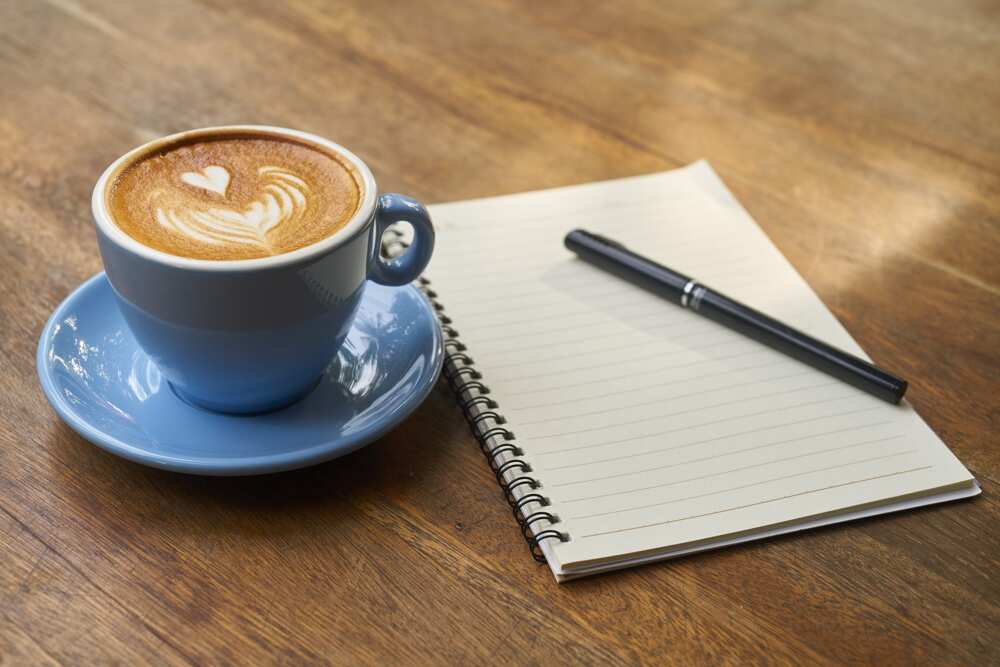 By your side and in your arms every morning, now that is the paradise I dream about every night.
You are my sunshine in the morning, my cup of coffee, and all that I could ever wish for hubby.
The thought of me waking up every morning and finding you beside me brightens my days even more than the sun.
Love messages are the secret ingredient that your relationship has been missing. By simply selecting the one that best fits your husband and the current feelings in your heart, you can rest assured of being the reason why your husband will smile today. They are also timeless hence enabling you to spread and share your intimate love for the rest of your lives.
READ ALSO: Top 10 Valentine SMS for girlfriend