Regina Daniels mother - what kind of person is she?
The actress Regina Daniels is an 18-year-old celebrity who achieved career success early in life and who is married to Ned Nwoko. Her great success in the movie industry can be highly credited to the fact that she was born into a creative family. Regina Daniels mother is an excellent example of an ideal mentor for young girls, and her daughter definitely inherited her charisma, talent, charm, the ability to evoke the sympathy of people and work on serious projects.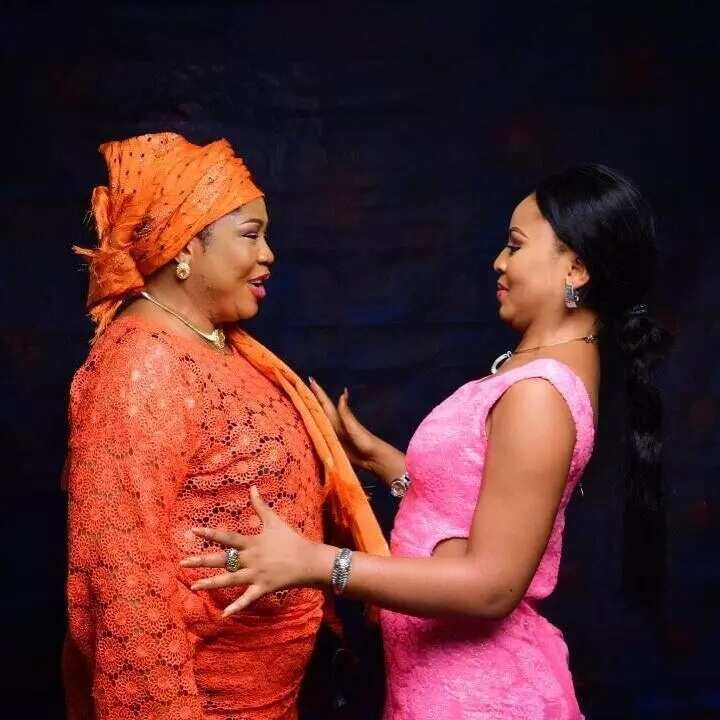 The actress Regina Daniels has 3 siblings; they are all well educated, but only 1 picked the interest of going into Nollywood like Regina. Regina Daniels family is very proud of the star. Regina is a beautiful young girl who is quickly growing into an admirable woman and she has a lot of admirers who do not fail to express their delight every time she posts pictures of herself on the internet. Everyone could say that this young lady is as beautiful as her charming mother.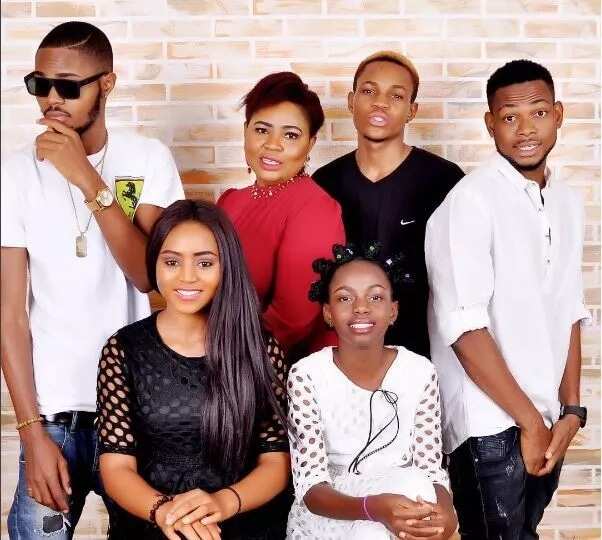 Who is Regina Daniels mother?
Regina's mother, Rita Daniels, started her acting career by performing in her local Anglican Church as a child. This responsible and elegant woman has also tried her hands in politics, entrepreneurship and mentoring; she is a very busy woman. Let's talk more about what she does in life: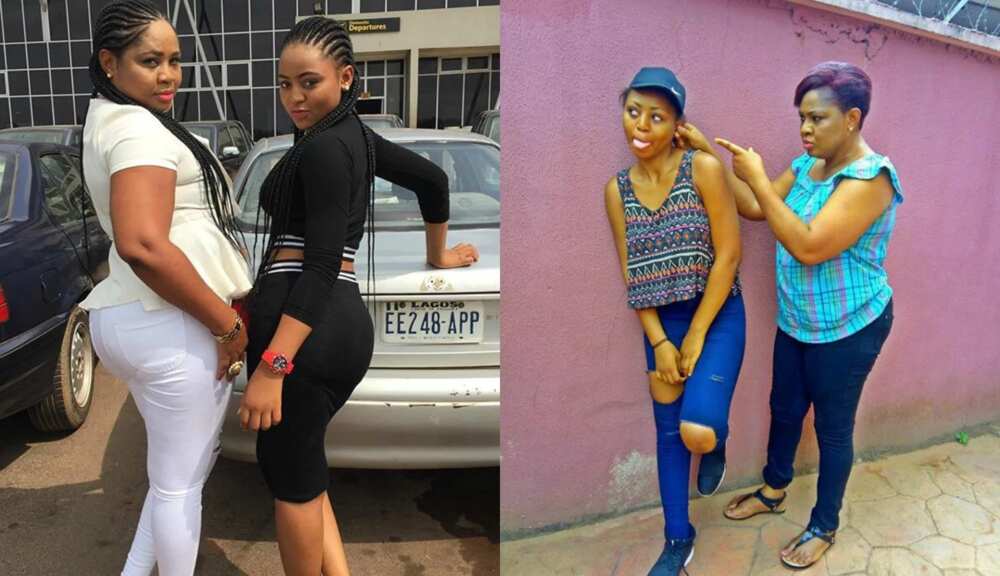 Rita Daniels heads the Actors Guild of Nigeria (AGN) in Delta State.
She is the Director of Regina Daniels Children Foundation.
In politics, she is the leader of the majority, a counselor to the local government in Aniocha South.
She is an officer in the Directors Guild of Nigeria.
Rita manages Last Point Resort.
She is the acting CEO of Chris Daniel Nigeria Limited.
This energetic and talented woman is also engaged in several producing activities.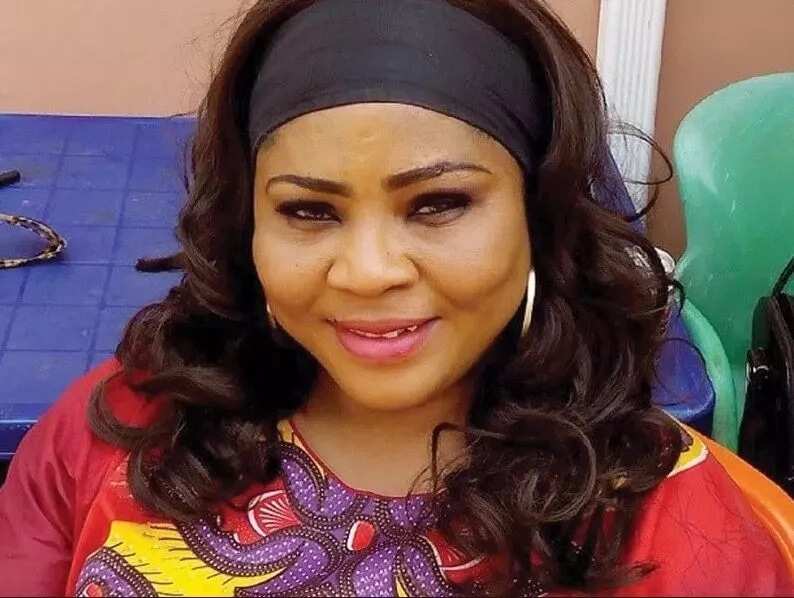 Did she force Regina to become an actress for money?
Of course people like to talk and such rumors tend to arise every now and then. But the truth is Regina Daniels parents never forced her to choose this profession; she would never have been able to become as good an actress as she is if it was not something she wanted or had God-given talents for
She became interested in acting at the early age of 7, she practiced acting at home, watched movies and went with mother to various places where there were other actors.
When the actress Regina saw that children were participating in movies and she asked to join in; this request was initially turned down by her mother. Regina however resorted to pestering her mother with requests until Rita gave in and finally allowed her to play a role in a movie. Regina was really enthusiastic and really loved the idea of being an actress. Rita was always supportive, she passed on knowledge to her, calmed her down if something did not work out and taught her how to cope with shortcomings.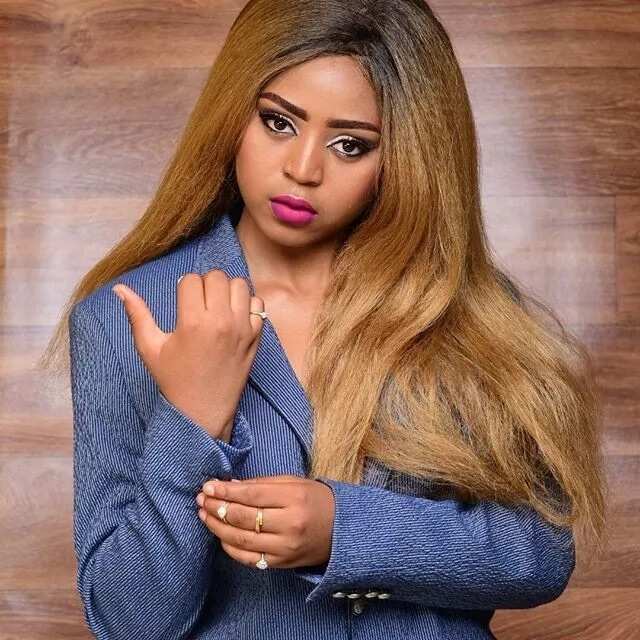 Her first payment for acting was N5000. Till date she still participates in certain projects for free if she finds them interesting. She remains a very humble and modest girl despite all her successes in life.
Rita is pleased that her daughter is .part of the entertainment industry and thanks God for her successes. Regina is often invited to play on stage. When her work in one film ends, invitations to others immediately appear. Rita negotiates with producers when Regina has to study and works on getting her on projects during her free time.
READ ALSO: Mike Adenuga children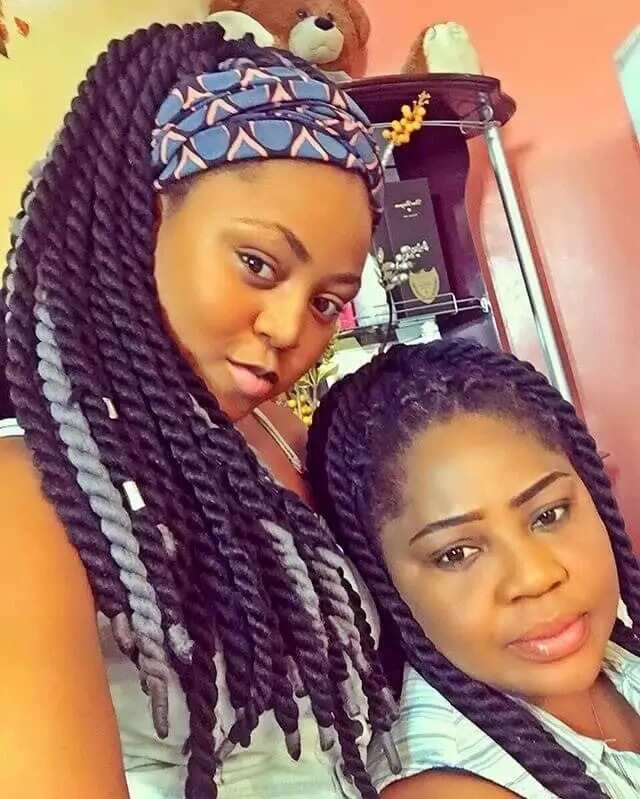 Did the star status deprive Rita of something important in her life?
While responding to this question asked by a journalist, Rita pointed out that she is not only an actress, but there are many other significant aspects of her life people should remember exist. She has a family and business. In addition, Rita appears in public places and stores as well as many other people. So it's hard to say that the status of a celebrity brings her any inconvenience or makes her bear additional responsibility. When fans greet her, she smiles, responds and continues to do her own business. Since Rita is a politician she is usually surrounded by a large number of people.
How does Rita manage to lead the AGN?
Rita says that this is not easy. This job requires maximum sincerity and responsibility since she works with the best actresses and actors of Nollywood. The only thing that bothers her is lack of control over law-quality movies. As a result of this, any actor can participate in the creation of a low-quality film that doesn't meet high standards. A lot of people also don't care about morals when producing movies. In Nollywood, there are a lot of short movies with overly obscene content that have not been licensed.
Rita claims that all films must be registered, licensed and tested before publication. The fact that Nigerian girls take part in vulgar films is a problem that needs to be solved; such incidents disgrace the whole cinema sphere and she feels uncomfortable about it, especially considering she is a mother with two daughters. So, AGN should get government support to open ways for professionals, not charlatans.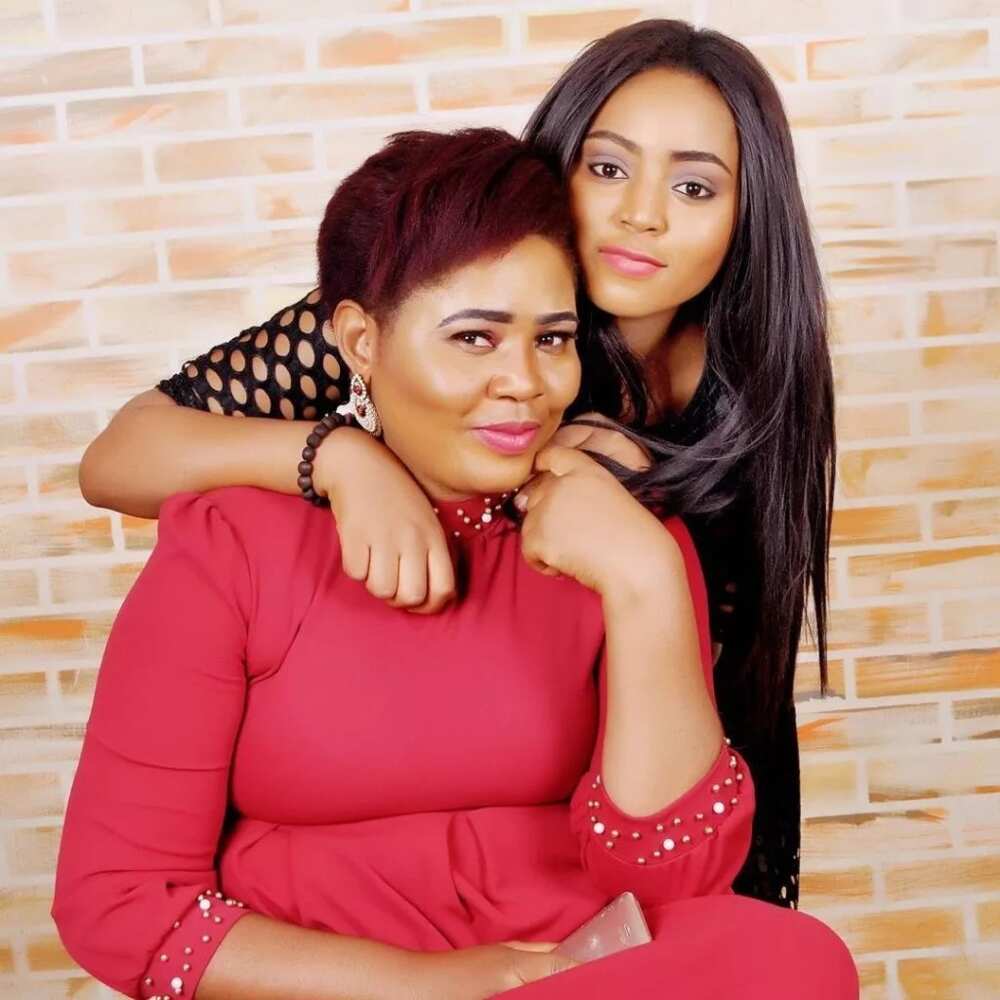 Rita Daniels' attitude to piracy
Rita Daniels considers piracy a very complicated problem, especially exacerbated when filmmakers can't earn money via normal legal means. Nobody is immune from this phenomenon. She feels if this issue is not tackled, it could bring the downfall of an industry with the potential of being a huge labor provider, and a source of foreign exchange to the country.
Rita's thoughts about the current situation and future of Nollywood
Rita strongly believes that the AGN will increase and strengthen, but a lot of work still needs to be done. For this to be possible, participants must stop fighting each other. At the moment, many celebrities are engaged in scandals, filing lawsuits in court against each other and discussing dirty details of their personal lives. If they can ignore such useless activities and focus on tackling more important issues, the entire industry will grow and succeed.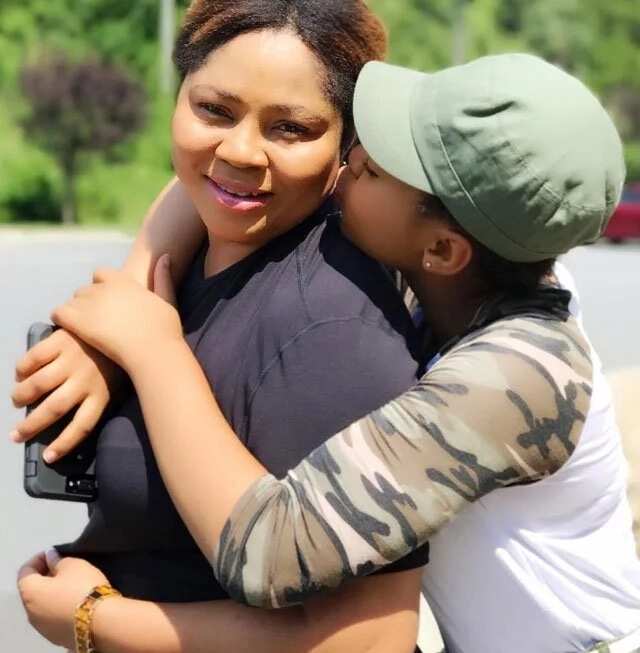 For a long time, the AGN did not have good governance, so now a lot has to be built from scratch to correct the mistakes of the past.
Rita has starred in so many movies that she cannot even ascertain the exact figure when asked. Now she devotes a lot of time to producing the works in which Regina takes part in.
Rita has never taken breaks in her career in the film industry. It was always part of her life. She has said that she will remain in the movie scene until her last breath.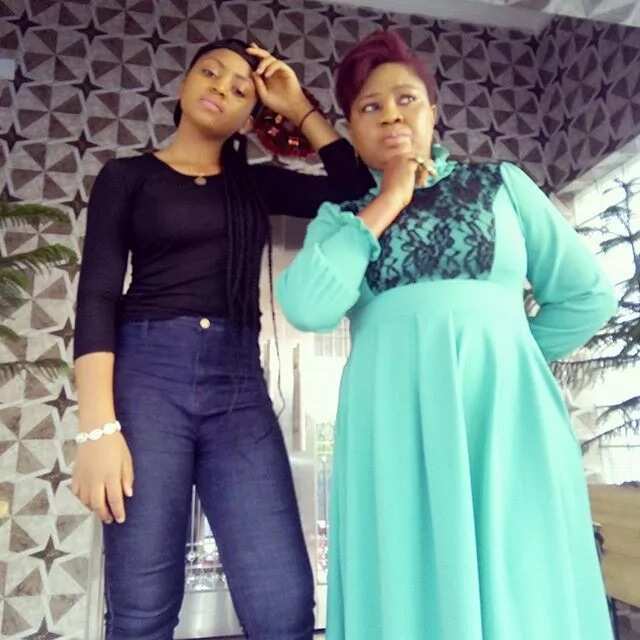 When asked how she feels about the practice of getting intimate with colleagues to get roles, Rita replied that it all depends on the person. Such cases are found everywhere, not just in Nollywood. People sometimes do strange things to achieve what they need. She says that every person bears their own responsibility. If someone's moral principles allow them do such, then it's up to them.
According to Rita, in such situations, there is usually no offended or guilty party because everything is done voluntarily. It's never involves violence. The initiative can come from both the producer and the girl; it is always up to them to refuse or agree as they see fit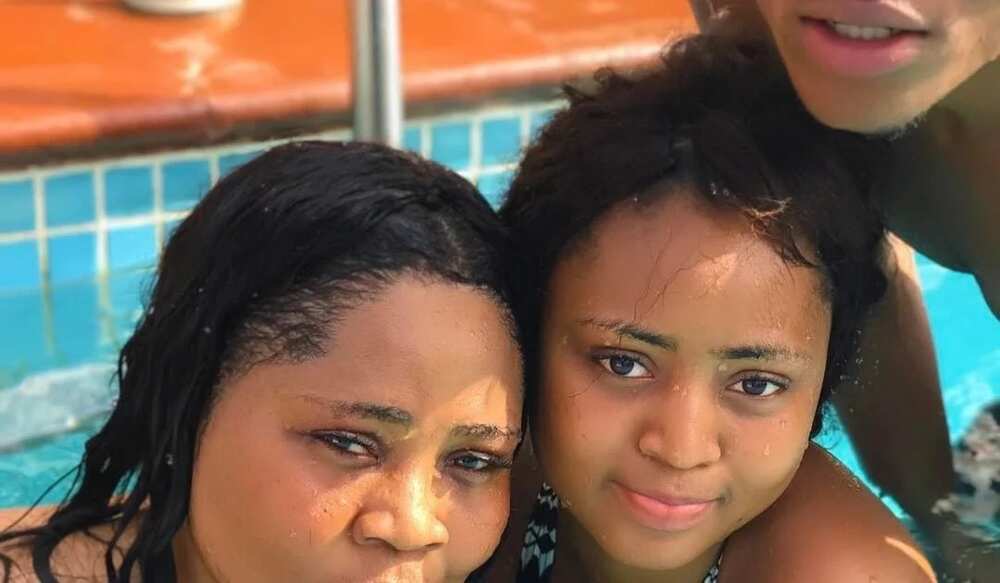 When Rita was asked if she was getting threatening competition from younger actors, she replied "Definitely! this is a natural process and nobody's star can shine forever". She also explained that her main task is to fulfill her mission in the film industry. No one will be able to play her role, just as she can't imitate others. There is enough room for every talented person in the industry.
There are many important tasks which the younger generation cannot handle yet because of inexperience, and those are the kinds of tasks she plans to work with.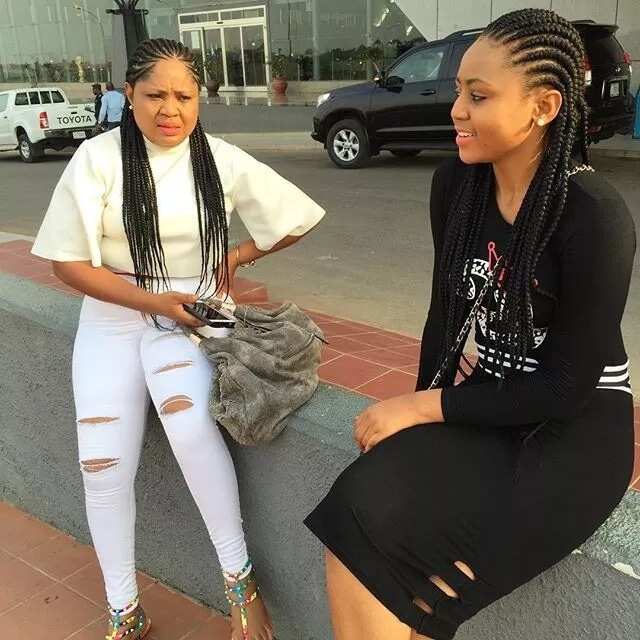 Let's wish Rita and Regina success in their careers in the film industry; along with love, harmony and all the best things of life! We also wish Regina a happy marriage with her husband Ned Nwoko.
READ ALSO: Kate Henshaw daughter and ex-husband
Source: Legit.ng