Stephanie Allynne bio: age, wife, children, movies and tv shows
The skilled actress Stephanie Allynne is known and loved by many people in Hollywood who appreciate her open nature and comedic talent. She has earned her place among the hilarious actresses we always enjoy seeing on screen. What else is notable about Stephanie, and are there any jaw-dropping facts about her? Read and find out!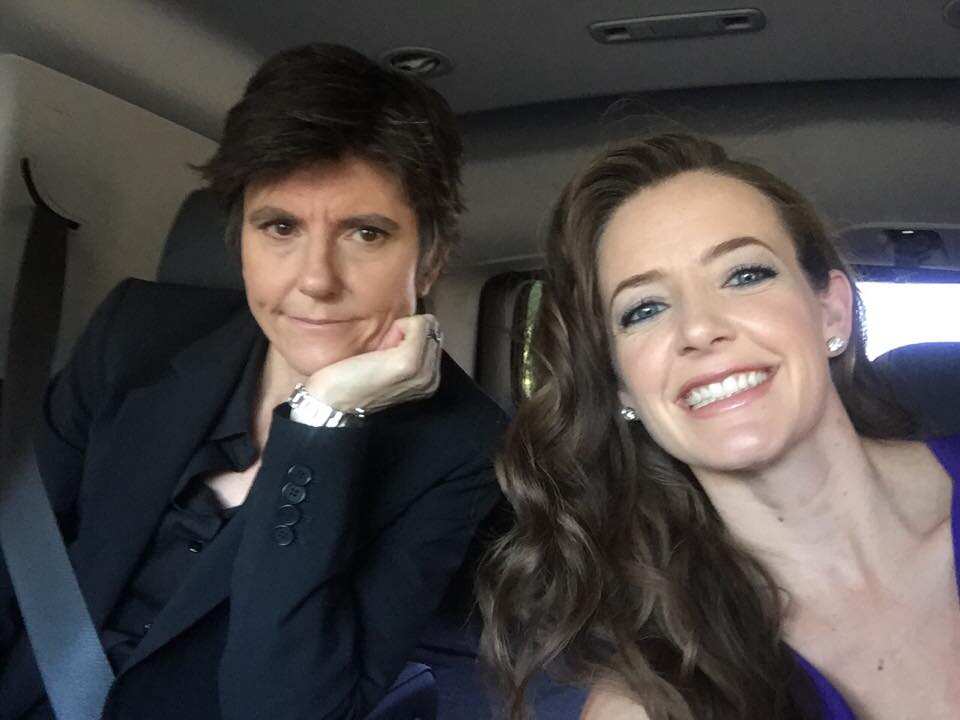 Stephanie Allynne, the charismatic movie star, has a very respectable list of movies and shows that she has worked on throughout the years. She always dreamed of becoming an actress and starring in the films of the comedy genre, and nowadays she is living her dream. Learn some exciting facts from her career and personal life, and get inspired by her story!
Stephanie Allynne bio
The American comedic talent has appeared in quite a lot of productions, so she has impressive luggage of roles over the years. Some of her most famous parts were the comedy movie "In a World...", the television series "Dream Corp, LLC," and a semi-autobiographical tragicomedy series "One Mississippi". Except for those roles, she also has a lot of episodic appearances on various movies and series.
The journey of Stephanie Allynne started in Claremont, California, where she was born. However, eventually, her family moved to Buffalo, New York. There is not much known about her parents or siblings. The future star went to Howard University, where she studied English literature, and her graduation was successful.
Stephanie decided to move to Los Angeles when she was only 18 years old because she already knew that she wanted to be an actress.
In Los Angeles, Stephanie joined the improvisational and sketch group "Upright Citizens Brigade". She fell in love with acting and improvisation, and the style in which her new group worked became appealing to her. She knew that this place was where she was meant to be. Stephanie has always been a funny person and had a great sense of humour, so it was vital for her to share it with other people.
Stephanie spent more than a decade together with the Upright Citizens Brigade, and she still considers it a creative force. This theatre changed her entire life and career. Thanks to Stephanie's improvisation background, it is now easier for her to act, direct and write. It also taught her to listen to other people and stay present.
The comedian has a lot of projects of her own, such as being the host of "Wild Horses: The Perspective Podcast". She also hosted a show called "Urban Adjacent", which was valued by many people. She regularly performs with different shows and theatres, such as "ASSSSCAT" and "Last Day of School: The Text Message". Except that, Stephanie Allynne had a role in the play "Library Cards".
Today, Stephanie has grown into a beautiful and talented actress, who made plenty of appearances on television and continues working towards her goal of doing what she loves.
Stephanie Allynne movies and TV shows
The actress played a role in the five movies which were presented at the Sundance Film Festival. These movies were "In a World...", "K.I.T", "People Places Things", "Gregory Go Boom", and the documentary "Tig" about her wife Tig Notaro, her fight against breast cancer, and their relationship. Another project that she is involved in together with her spouse is "One Mississippi", which she also co-writes. This show is loosely based on their own lives.
Some of the other works of Stephanie Allynne include appearances on "Animals", "2 Broke Girls" "The Mindy Project", "Happy Endings", "Up All Night", "The Birthday Boys", "Maron", "Kroll Show" and other series. Stephanie landed some good roles on such shows as "Dream Corp LLC" and the continuation of epic series "Twin Peaks".
Stephanie Allynne age
The lovely actress was born on September 19th 1986, which means that nowadays she is 32 years old. The interesting thing is that she is 16 years younger than her wife Tig Notaro, who is currently 48 years old. However, the age factor is not essential for them, as they still appreciate each other.
Stephanie Allynne Tig Notaro love story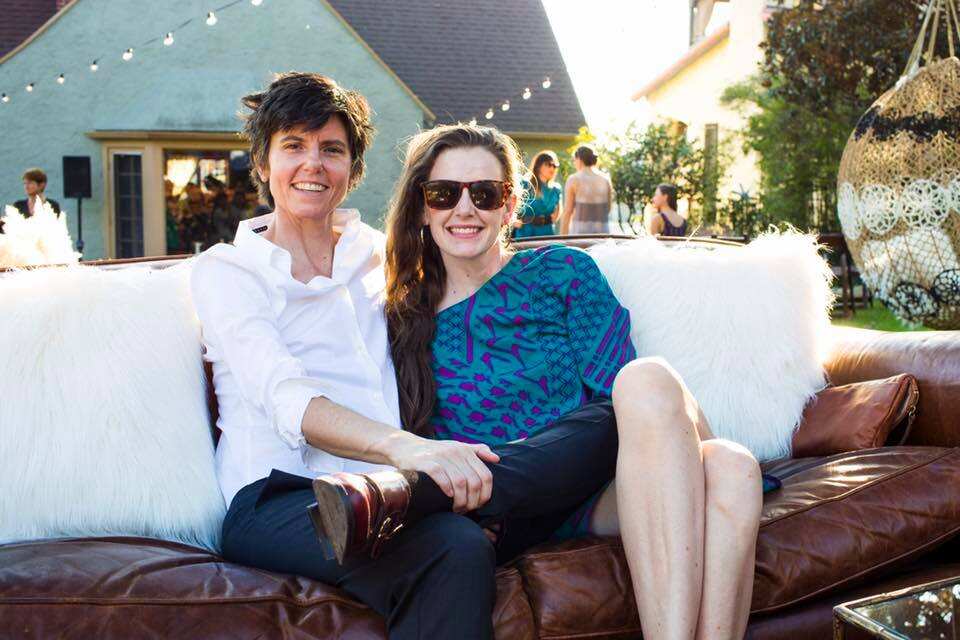 People who know Stephanie Allynne are aware that she is a woman who challenges the common stereotypes. Her love life is a fascinating topic. Stephanie does not hide that she prefers women to men, and she is married to the female comedian Tig Notaro, who she considers her soulmate. The love story of Tig Notaro and Stephanie Allynne deserves appreciation.
Before meeting Tig Notaro, Stephanie Allynne identified herself as a straight woman. She has not tried to go on a date with another lady before, and only dated men, but none of them genuinely made her want to stay. However, when she met Tig, she instantly fell in love at first sight. In the past, she had no idea that she could have such deep feelings for someone of the same gender. She had a black-white perception of orientation, and put limitations on herself. When they became friends, Stephanie wanted to spend more and more time around Tig, and then it dawned on her that she is in love.
The ladies first met at the set of "In a World...", and this was a difficult time for Tig because she only went through her mom's passing and the cancer surgery not so long ago. A year later, they ran into each other again and started dating very soon. It was unbelievable for Tig that after all the challenges that life gave her, she still met a fantastic person who wanted to pursue a romantic relationship with her.
When Stephanie remembered the first time she realised her feelings for Tig are more than friendly, she said it was on Sundance. Tig was feeling under the weather, and Stephanie put her arms around her to comfort her. This was when she understood that she cares about this woman deeply. Stephanie always felt very comfortable with touching her, talking to her and being with her. Stephanie realised that before Tig she has never been truly in love with anyone.
The actress said that nowadays there are a lot of gay characters on television, but when she was younger, there was not enough of them. As she confessed, if there were more characters for her to identify with when she was a young girl, she might have realised her orientation sooner. After getting together with Tig, she understood that it is not a big deal who to like, as long as you are happy by this person's side. When she speaks about attractive women on television, she names Tammy from the show "Transparent" as her TV crush.
Stephanie's family was fully supportive of her choice and said yes to her future with Tig. However, the actress often thinks of people whose families are not very supportive, therefore they have to give up their true happiness to fit in with the social norms. The actress had a bit of identity crisis when she discovered her love for her future wife, but eventually, she came to terms with it.
Both were very confident about releasing the documentary that depicted Tig's life. When asked if they were afraid that they break up later and the documentary is still there, the spouses confessed that they have never considered breaking up because they were so compatible together. The movie included both happy and sad moments, and the two were quite nervous but also excited to share it with the world.
READ ALSO: Mindy Cohn today: age, net worth, personal life, gay rumors
Tig and Stephanie's relationship is based on mutual respect, but at the same time, they love teasing each other and joking around. When Tig dated people in the past, she confessed that they often took things wrong and got offended when she made harmless fun of them. But with Stephanie, she felt comfortable to joke about anything, and the actress never got upset by any of her remarks, because she knew Tig does not want to hurt her feelings. It sounds like both women are absolutely confident and have no underlying insecurities about their relationship.
Usually, Tig and Stephanie stay at home to cook and work at the house routine together. Going out to eat is not the best way for them, because it means spending a lot of time in the traffic and queues. When they eat at home, it feels like they have a lot of time together. Even though Tig was on tour for a long time, Stephanie often went together with her to support her.
When the two lovebirds got engaged after a long period of dating, both of their families were thrilled to find out the news. Their close ones even met in Mississippi to hang out together and plan the wedding, which was one of the favourite memories for the two. Coincidentally, the Supreme Court ruling came through the next day after they sent their wedding invitations, so they could get married officially.
Their engagement date was January 1st 2015, and in October of the same year, they got married. They had a beautiful wedding, which was attended by multiple celebrities – such as Lake Bell, Jessica Williams, Lucy Lawless, Sarah Silverman and Alicia Silverstone.
Tig Notaro wife of Stephanie Allynne: interesting facts about her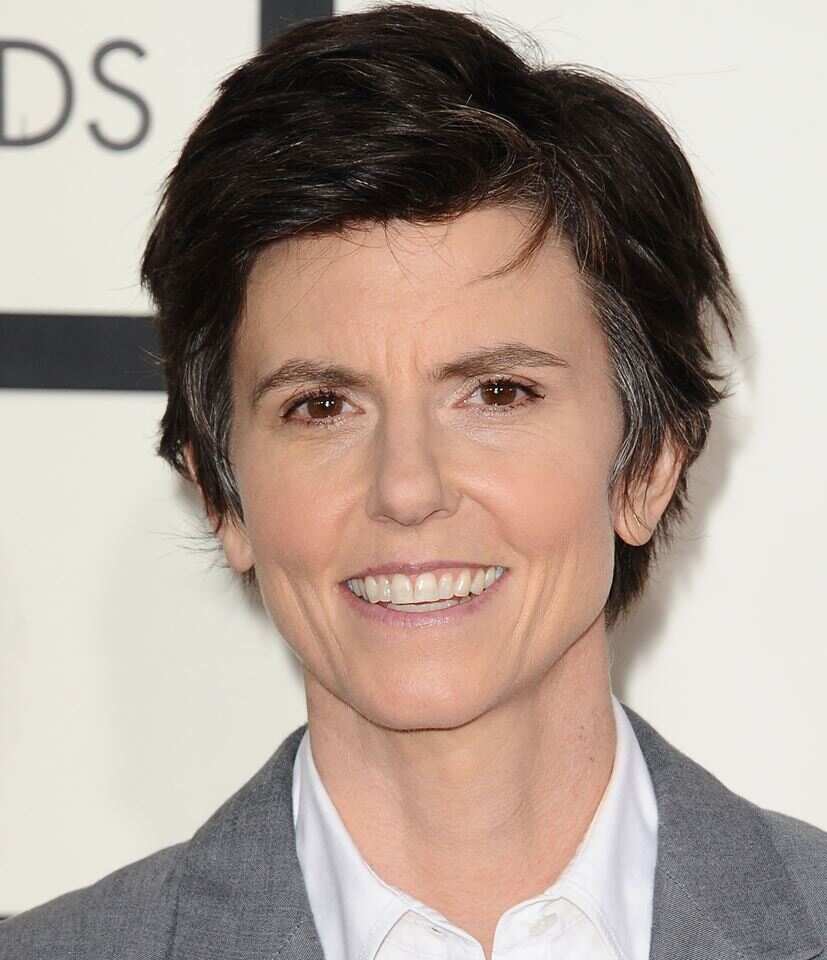 The full name of the comedian is Mathilde O'Callaghan Notaro. Tig was her childhood nickname which was given by her brother, and she decided to stick with it in her professional life. Her deadpan comedy made her very famous among the lovers of this genre. She even had a Grammy nomination for her comedy album "Live" in 2014, and for another album "Boyish Girl Interrupted" in 2017. She is not just a stand-up comic but also an actress, writer and radio contributor.
For a few years, Tig Notaro was involved in a courageous fight against breast cancer. She successfully had surgery and recovered from the disease in 2014, and continued working even harder on her projects. Tig spread awareness about cancer since then and inspired her fans with the inspiring story of her recovery. After this experience, her comedic style has become more personal, and she chose to reflect on her life in many of her routines.
Stephanie Allynne and Tig Notaro children
The actress Stephanie Allynne never thought that she would become a mother before she turned 30. However, fate had other plans for her. After their marriage, Stephanie and Tig decided to have children and opted for the services of a surrogate mother, using Stephanie's eggs for the procedure. They were struggling to conceive for a while, but eventually, pregnancy became successful.
In June 2016, the happy couple welcomed beautiful twin boys. The delighted mothers decided to name their children Max and Finn Notaro. Tig and Stephanie got congratulated by various celebrities on the arrival of their sons, including Tig's good friend Ellen DeGeneres. Stephanie is very open about her life on social media and often shares adorable pictures of her two boys.
Max and Finn are growing up to be smart and charming young boys, and their mother Tig has revealed on one of the interviews that they have quite an unusual passion – they are obsessed with trash. She even joked about throwing them a garbage-themed birthday party. However, she said that she is still happy to see her children passionate about something because some people have no interests at all.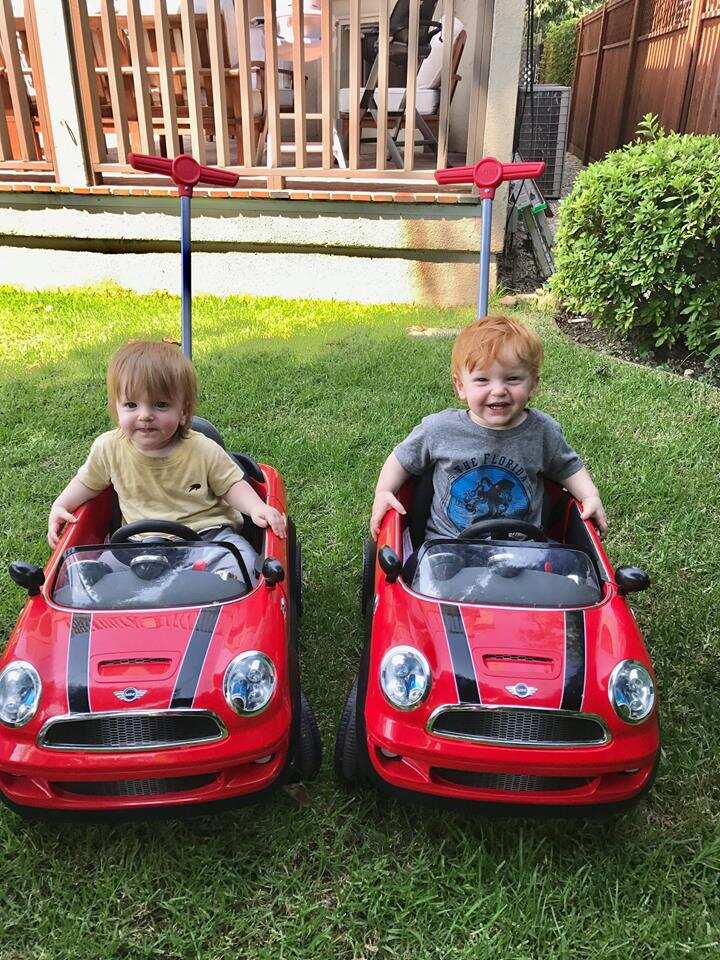 Stephanie Allynne has had a lot of challenging moments in life, but now she is exactly where she is supposed to be: with a thriving career, a loving wife and two children.
READ ALSO: Vanessa Ferlito biography: age, plastic surgery, gay and pregnancy rumors
Source: Legit.ng