Tanya Haden biography: Age, height, ethnicity, net worth, husband
Jack Black is an American entertainer and comedian known for his role in the Kung Fu Panda franchise. For most of his professional career, Jack has been known to be a family man. When he isn't filming, he is usually enjoying quality time alongside his wife, Tanya Haden, and his kids.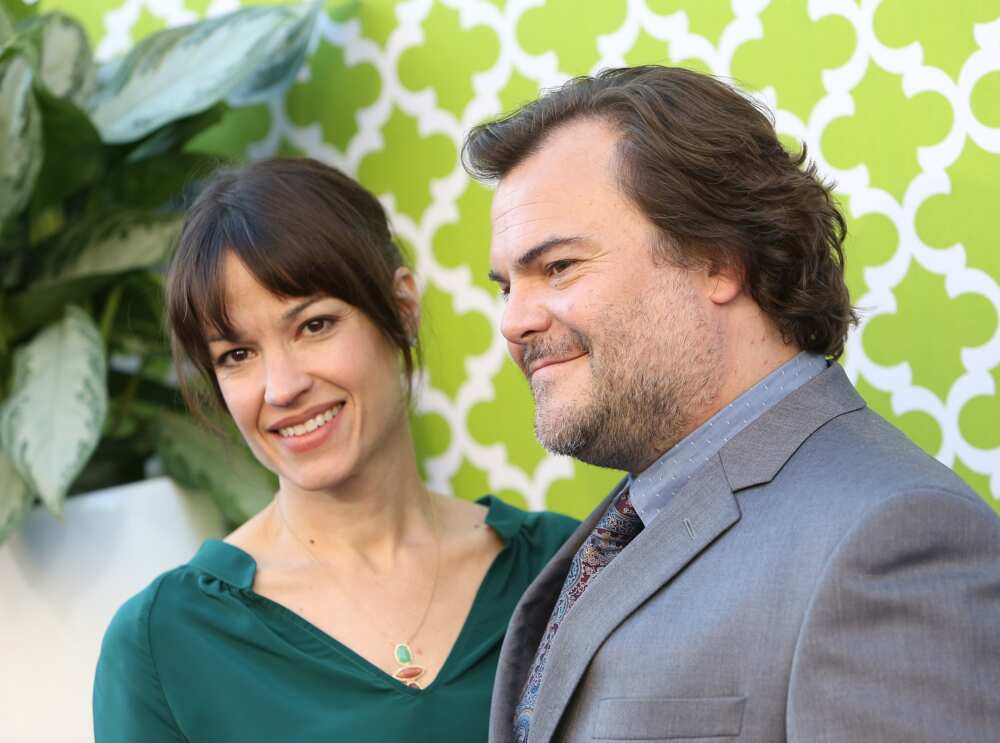 Haden is an American artist, cellist, and singer born on October 11, 1971, in New York City, New York, USA. She is known for her work on Kung Fu Panda (2008), The Muppets (2011), and Muppets Most Wanted (2014). She has been married to Jack Black since March 14, 2006. They have two children.
Tanya Haden profile summary
Date of birth: October 11, 1971
Birthplace: New York City, New York, USA
Zodiac sign: Libra
Tanya Haden height: 5 feet 7 inches (1.70 m)
Weight: 58 kg (128 lbs)
Body measurements: 32-26-34 inches
Bra size: 32 B
Body type: Hourglass
Dress size: 4 (US)
Hair colour: Light Brown
Eye colour: Dark Brown
Early life and family
Tanya was born in New York City, New York, on October 11, 1971. As of 2020, Tanya Haden age is 49 years. She is a skilled cello player who inherited her musical prowess from her dad Charlie Harden, a legendary jazz bassist.
Charlie was a double bass player who drew artistic inspiration from his parents. Tanya's paternal grandparents were folk singers, and they hosted a radio show called The Haden Family Radio Show.
Tanya is the Triplet sister of Petra Haden and Rachel Haden. She also has a brother, Josh Haden.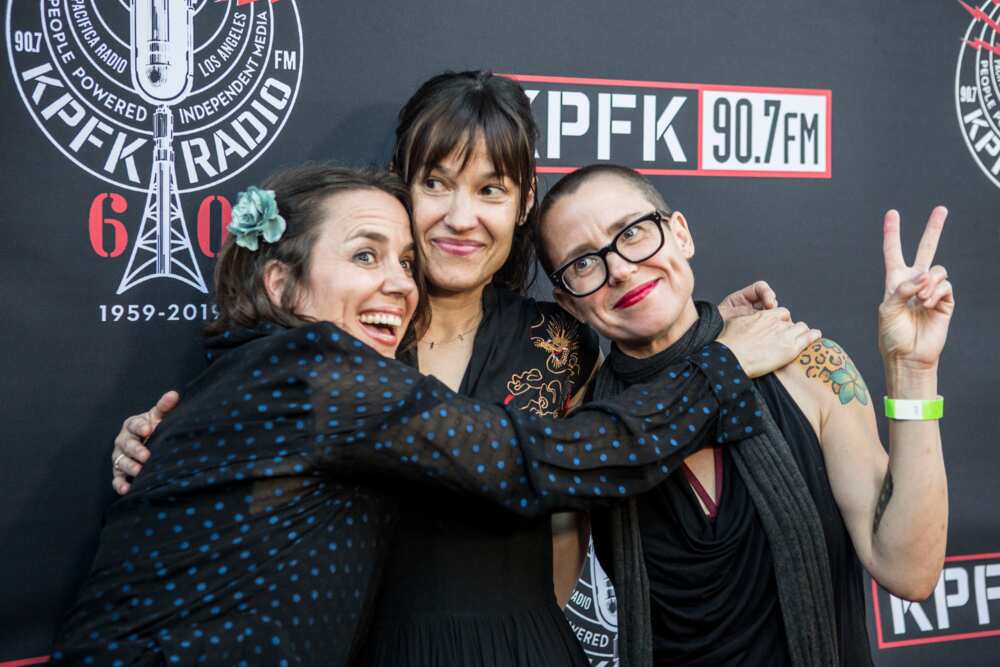 Education
She received her MFA degree from California Institute of the Arts, where she majored in experimental animation.
Career
Tanya and her sisters Rachel and Petra started singing and playing instruments at a young age. However, Tanya quit music in high school to pursue art. Tanya Haden sisters went on to form a band known as That Dog alongside Anna Waronker and Tony Maxwell. Petra played the violin while Rachel worked on the bass guitar.
Haden played the Cello for That Dog, but she didn't tour with the band. That Dog dissolved in 1997, and it allowed the sisters to work together. In 2014, The Haden Triplets released their first album. Ry Coder produced the album, and it featured the sisters playing their respective instruments.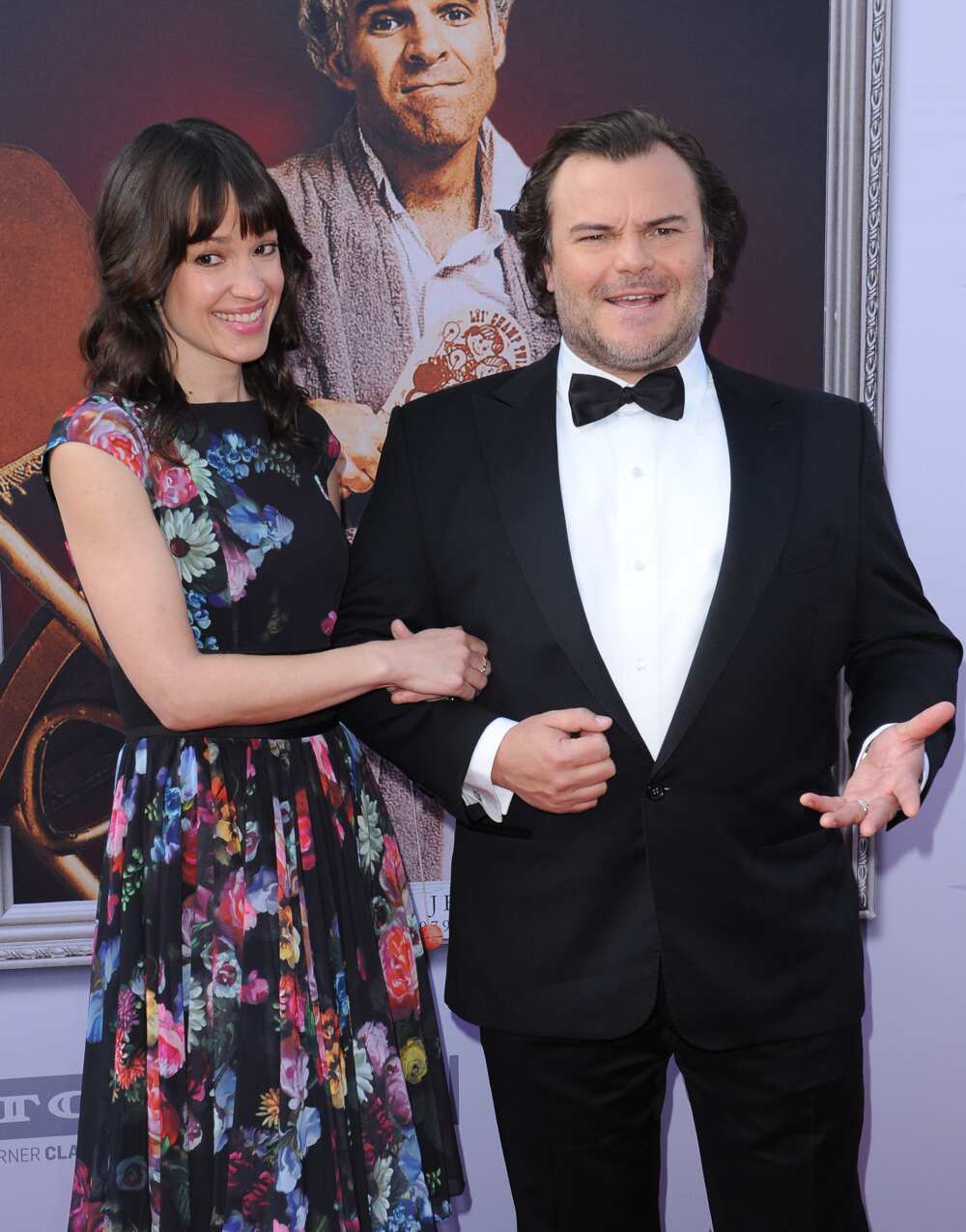 Tanya took a step back from music when she was in high school to focus on her love for art. She continued making music alongside her sisters and bands such as the Silversun Pickups, Sea Wolf, and The Warlocks, but her main focus was art.
Jack Black wife Tanya Haden studied experimental animation at California Institute of the Arts and graduated with her MFA in 2001. Tanya went on to participate in solo and group shows in galleries in Los Angeles. She also collaborated with Steven Hull on projects, including Ab Ovo and Nothing Moments Projects. In 2010, Tanya Haden art was exhibited at the Las Cienegas Projects.
In 2015, Haden was picked up by Rosamund Felsen Gallery, where she had a one-artist exhibition showing drawings.
Tanya's animated film The Visit was included in the San Francisco International Animation Festival. She also worked on films such as Kung Fu Panda, Muppets Most Wanted, and The Muppets.
Haden plays the cello extensively in the Los Angeles area, including performing as an additional member of the band Silversun Pickups. She also plays the cello on their Pikul EP, which was released in 2005.
Haden has also recorded with the Los Angeles indie-folk band Sea Wolf and played the cello on Los Angeles based rock band The Warlocks album Surgery in 2005.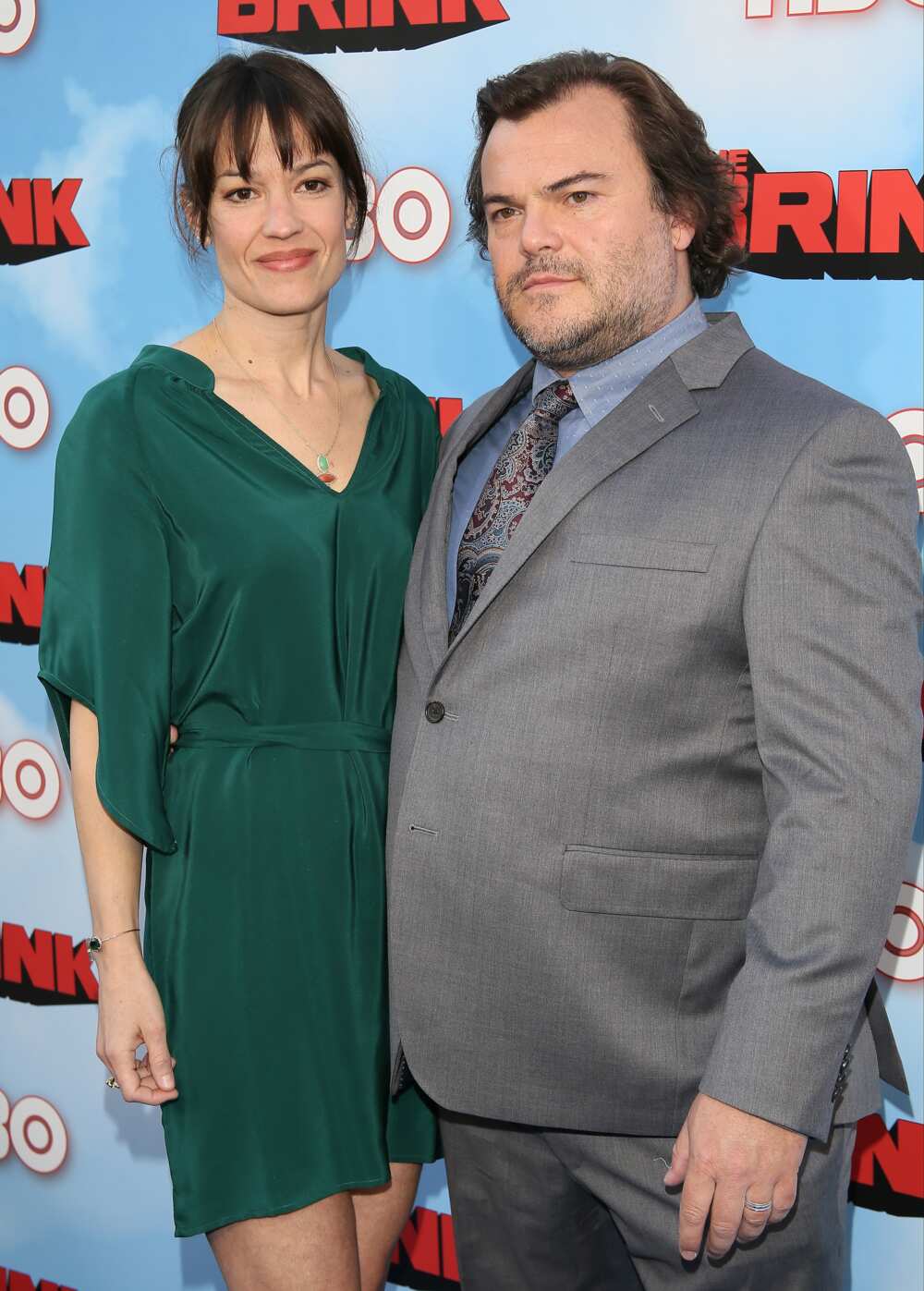 Is Jack Black married to Tanya Haden?
Yes, he is, and the two have two kids.
How did Jack Black meet his wife?
Jack Black and Tanya Haden originally met at Crossroads, a private high school in Santa Monica, California. Black was attracted to Tanya, but he didn't dare to ask her out.
They met again, 15 years after they graduated high school, at a friend's birthday party. Jack finally asked her out, and she agreed.
Jack Black Tanya Haden wedding
Tanya and Black eloped and got married in Big Sur, California, less than a year after they started dating.
Tanya Haden kids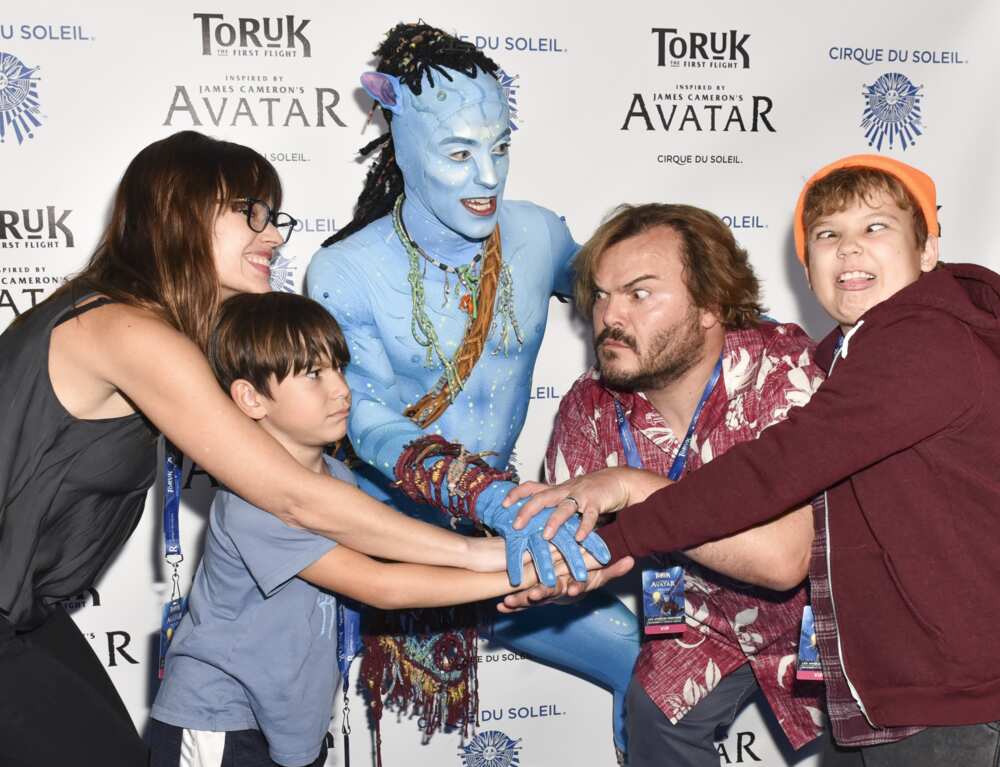 Does Jack Black have kids? Yes, he has two sons with his wife, Tanya.
The couple's first child, Samuel Jason Black, was born on June 10, 2006, at the Cedars-Sinai Medical Center in Los Angeles. Samuel played a voice role in Kung Fu Panda 3.
Tanya Haden and Jack Black became the parents of their second son, Thomas David Black, on May 23, 2008.
When Tanya was pregnant with the couple's second child, she received a maternity dress from Angelina Jolie. Black talked to Daily News alongside Angelina Jolie about the events that led to Angelina gifting the dress to Tanya:
"You were preggers, and I spilled the beans. And my wife Tanya, was like, 'That is the most amazing maternity dress I've ever seen.' You had this gorgeous gown, and she was less preggers, but she had one on the way as well. And you're like, 'Oh, thanks.' And then, what do we get in the mail like the next week? That gown. You sent it over. It was one of the sweetest gifts of all time."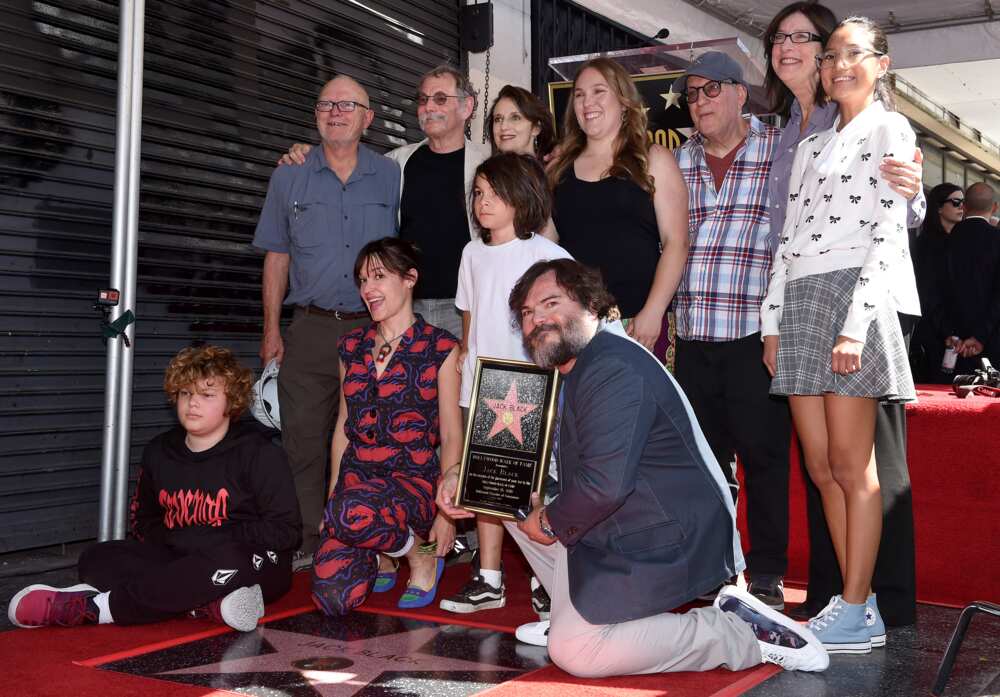 Tanya Haden net worth
According to TADDLR., her net worth is guesstimated to be $2 million.
Is Tanya Haden Black?
No, she is not. Tanya Haden ethnicity is white.
Tanya Haden is a cellist as well as an artist and singer who performed alongside her triplet sisters in a group called the Haden Triplets. She previously performed in several other bands, including Let's Go Sailing, and created the Imaginary Bear puppet show. She is married to popular actor Jack Black, and they have two sons together.
READ ALSO: Victor Webster bio: Age, height, net worth, wife, and children
Legit.ng covered the life story of Victor Webster, a Canadian actor with prolific skills. The actor has appeared in various types of movies, from soap operas to dramas and supernatural shows.
The acting career has never been part of his dream, but through circumstances, he developed an interest and joined the ever-growing filming industry.
Source: Legit.ng