Betsy Woodruff bio: parents, age, height, husband
Betsy Woodruff is a political reporter at Daily Beast. She has been mistaken as the daughter of Judy Woodruff, the famous TV personality. She is one of those people that have always had journalism in their hearts. Ever since she was a young girl, she loved journalism, and with support from her parents, she has been able to make a name and career for herself in this field.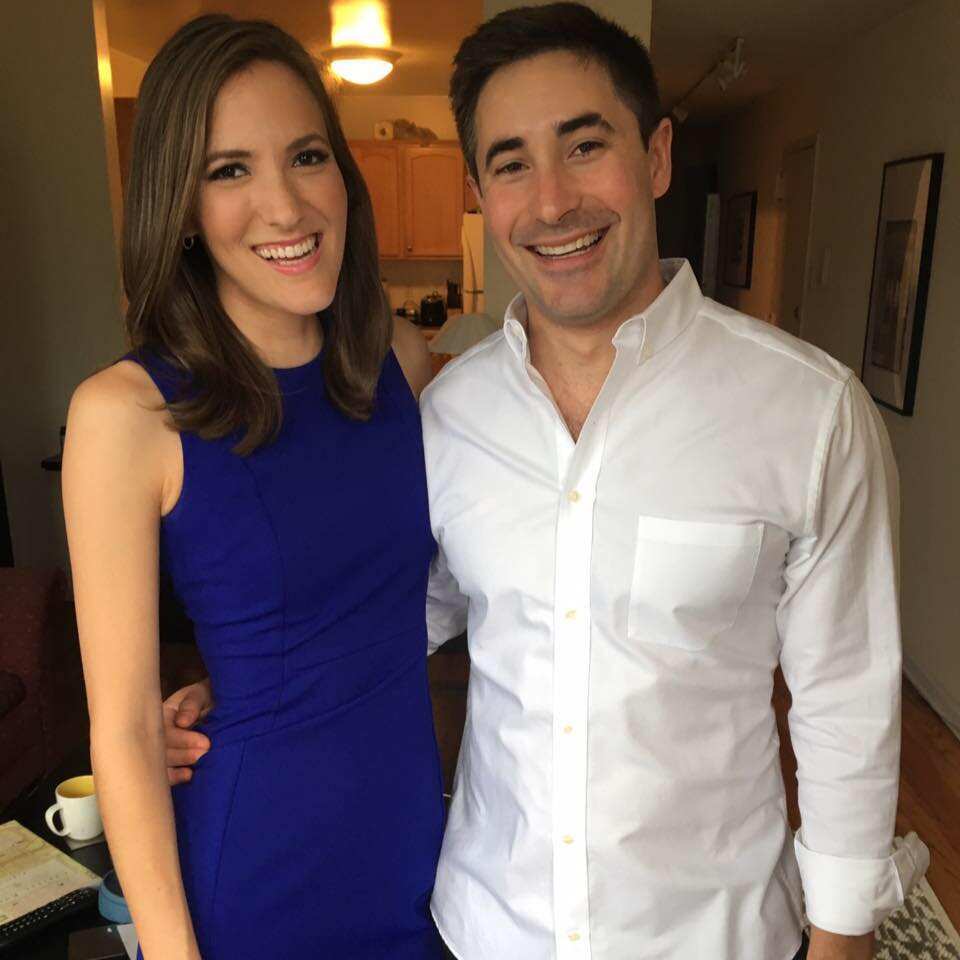 Betsy Woodruff parents may have contributed immensely in her journey to becoming one of the best journalists on American TV. She has risen to be a darling of almost everyone that watches her, and this is for a good reason. She is brilliant at what she does.
Betsy Woodruff bio
The reporter was born on October 31, 1989, in Purcellville, Virginia. Those asking about how old is Betsy Woodruff, then you can do the math and see that she will be turning 30 this year. She is a Caucasian with American nationality. Apart from Betsy Woodruff age, fans are interested in knowing Betsy Woodruff height. The 5 feet and a half inch beauty is tall and confident in her role as a celebrated reporter.
She is the daughter of Scott and Jane Tharp. Her mother, a marketing graduate, was a former bookstore assistant at Patrick Henry College Bookstore. She is currently a homemaker.
The news anchor studied English at Hillsdale College. After her graduation in 2010, she interned at Washington Examine. She also worked at different places including the Toledo Free Press and National Review before she finally moved to work as a reporter at American news and opinion website, Daily Breast in 2015.
She has also been part of several shows including Hardball with Chris Matthews, Morning Joe, and Fox Business. The reporter is an accomplished journalist who covers mostly campaigns to capitol news. Due to her hard work, she has been able to rise to a net worth of 1 million dollars. Her annual earnings range from $56k to $75k.
READ ALSO: Thank you for marrying me - Timi Dakolo says as he celebrates 7th wedding anniversary with wife Busola
About Betsy parents
As earlier mentioned, the TV star was born to two parents. What people may not know is that the reporter's best fans are her parents. They have always encouraged her to reach for the stars. In fact, she owes her work ethics to her parents. Her mother, Jane went to school at the University of Missouri, where she studied marketing. The mother supports her daughter even if she takes a back seat when it comes to politics. Her family is a close one with every social media post. They make showing that despite their busy schedules, the family always finds a way of bonding together.
There have been questions of whether or not Betsy Woodruff and Judy Woodruff are related. People have also asked, is Betsy related to Bob Woodruff. Well, apart from the similarity in names, there seems to be no relation biologically. It just happens that the three are journalists in their capacities, a pleasant coincidence to say the least. So who is Betsy Woodruff related to?
Betsy has a brother by the name Chris who works as the executive director at Life Raft International and lives with his wife and kids in Thailand. The other relation is Jane, her sister, who works at Dunlap Bennett & Ludwig and lives in Virginia.
Is Betsy Woodruff married
Apart from popular questions such as is Betsy Woodruff related to Judy Woodruff? Fans are keen to search about the marital status of their favourite star. On the question of Betsy Woodruff husband, it should be noted that she is not married. This is however not to mean that she will not be married soon. In fact, she announced her management to her sweetheart, Jonathan Swan in March 2018. She captioned on the picture indicating that she was going to get married to his longtime boyfriend.
Swan works with the American National news and information website Axios and is best known for covering the Trump presidency and Republican leaders on Capitol Hill. He is an Australian. The two lovers have been together for a while now, and their marriage would be a crown of it all. If you watch news and love politics, then you definitely like Betsy Woodruff. If you liked our article, feel free to share it with your friends and relatives.
READ ALSO:
Who is Bria Myles: age, boyfriend, surgery and baby rumors
Fox News Gillian Turner bio: age, height, measurements, husband
Luke Macfarlane bio: height, brothers and sisters, movies, net worth, boyfriend
Source: Legit.ng