Adesua Etomi is a famous Nigerian actress. She broke into Nollywood when she appeared in her first featured film "Knocking on Heaven's Door" in 2014. She also starred in the popular Nollywood comedy movie The Wedding Party and the sequel of the movie titled The Wedding Party 2. This post contains interesting facts from Adesua Etomi biography, her career so far, and some juicy details about her marriage.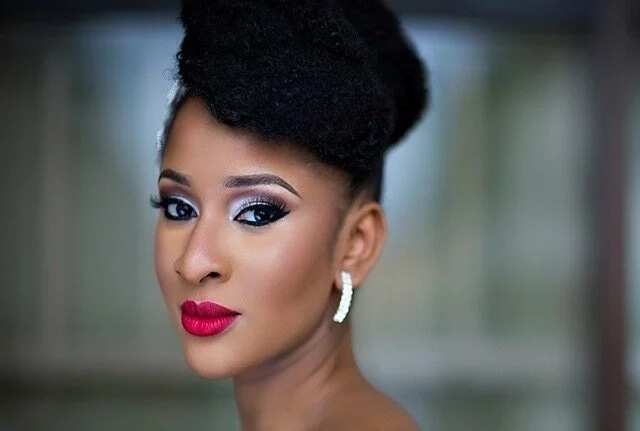 The biography of Adesua Etomi
Her full name is Tolulope Adesua Etomi. She is the youngest of three children. The beloved by the millions actress was born in Owerri, Imo State. Adesua Etomi father is a soldier from Esan, Edo state and her mother is a Civil Engineer of Yoruba descents.
How old is Adesua Etomi?
We know that her birthday is on the 22nd of February, but we do not know the year she was born; but in an interview with Pulse Nigeria which was published in January 2016, she said she was 29 years old. Answers Africa also published an article about her in March 2016 and stated that the actress was 30 years old. So if this information is accurate, she will be 32 years old by now. Although some sources report that she was born in 1988.
Education and inborn talent
Adesua Etomi has always had a passion for acting right from childhood. At the age of 7, she became a member of the drama club at Corona School, Victoria Island. Adesua moved to the UK when she was 13 years old. She obtained a diploma in music theatre, physical theatre, and performing arts from The City College in Coventry, the United Kingdom. She also graduated with a First-class honour in drama and performance at from the University of Wolverhampton in 2009.
READ ALSO: Adesua Etomi's parents: facts you should know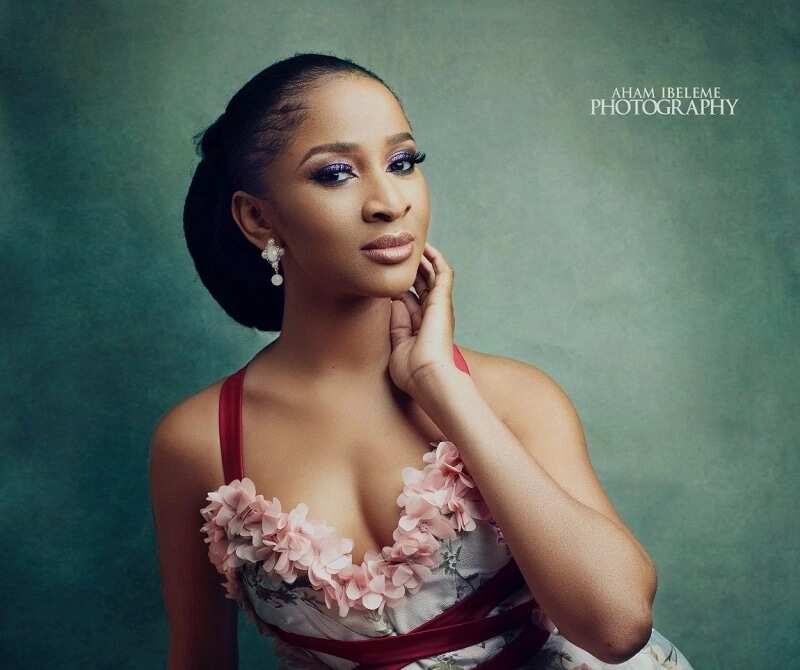 Adesua Etomi's career
Adesua Etomi started her acting career in theatre works while studying in the UK. She featured in different theatre works such as The Crucible, Miss Saigon, Jesus Christ Superstar, Fractal, The Grimm Tales, Not My Cup of Tea.
After completing her university education, Adesua ventured away from acting for three years to catch a glimpse of the world in other fields. She returned to acting in 2012, featuring at the Saga Tiata-Edinburg Fringe Festival in a drama titled The Miller's Tale. After relocating to Nigeria, Adesua featured in different theatre works such as Anatomy of a Woman, Shattered, Crystal Slippers, London Life Lagos Living, Saro, Secret Life of Baba Segi's Wives, Band Aid, and Make We before breaking out in Nollywood.
See a list of her works below in the industry under the section titled Adesua Etomi films. She was also a reporter/presenter at one point in 2012. In her leisure times, Adesua enjoys singing, dancing, playing the guitar, and swimming.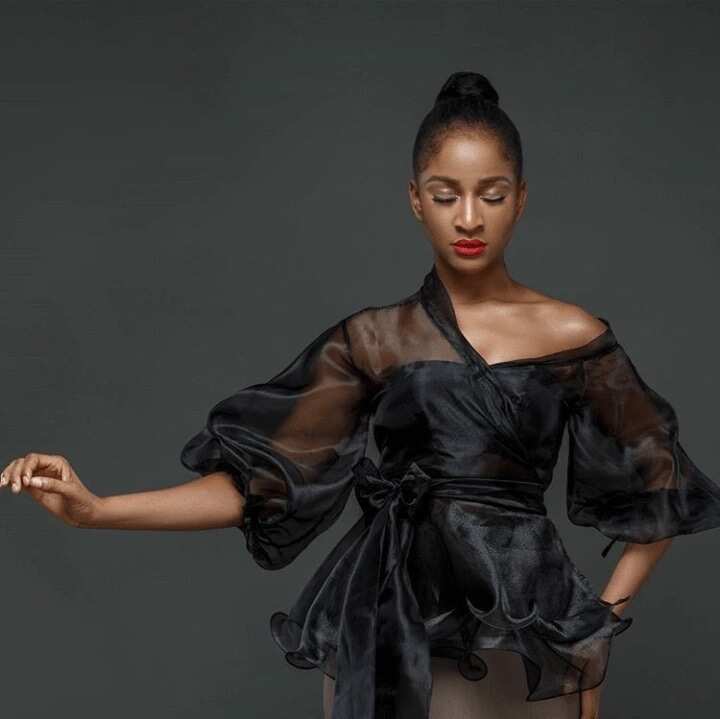 Adesua Etomi films
Adesua Etomi got her first big screen movie role in 2014, starring as Debbie in the movie, "Knocking on Heaven's Door." Since then, she has featured in the following films:
Falling
A Soldier's Story
Out of Luck
Couple of Days
And The Spirit Slowly Dies
The Arbitration
The Wedding Party
Ayamma: Music In The Desert
10 Days In Suncity
The Wedding Party 2
She has also featured in Television Series such as Gidi Up, Las Gidi Cops, Shuga.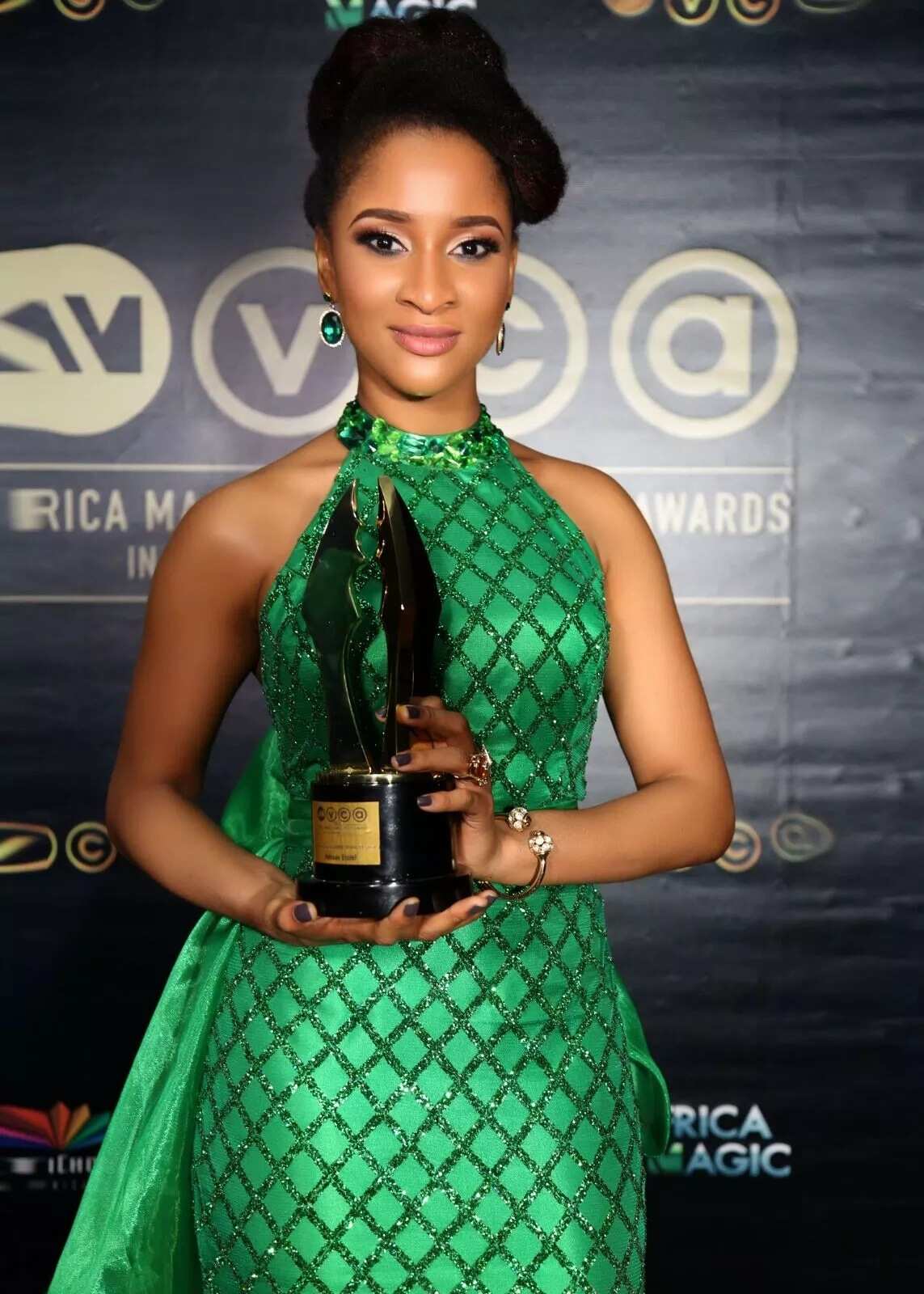 Adesua Etomi's awards
Adesua Etomi has won 5 awards so far. They include:
Foresight Theatre Award for Best Performance in a devised Piece of work (2009)
Nollywood Reinvented Award for Best New Actress (2014)
Golden Movie Award for Discovery of the Year (2015)
ELOY Award for Actress of the Year-Big Screen (2015)
Africa Magic Viewer's Choice Award for Best Actress in a Dram (2016)
Adesua Etomi is not only successful in her acting career she is a lovely woman and a happy wife of one no less popular and handsome Nigerian star.
Who is Adesua Etomi's husband?
Adesua Etomi husband is famous Nigerian singer-songwriter and rapper Banky W. They got engaged in February 2017 and got married in November 2017. Adesua Etomi and Banky W had their traditional wedding ceremony on the 19th of November 2017 at the Landmark Event Centre in Lagos with the family and a lot of their friends from the music industry in attendance.
Followed by a private court marriage on the 20th of November 2017. And crowned their wedding celebration with a destination white wedding ceremony which took place in Cape Town, South Africa.
Adesua Etomi wedding to Banky W was an internet sensation, and it broke the Internet to the extent that it was what almost every Nigerian on Instagram both home and abroad talked about that weekend.
Since their marriage, not much is known about their married life. Banky W and Adesua Etomi have done well in keeping their marriage as private as possible. And at the same time, they have occasionally treated their fans with inspiring moments of their married life and beautiful pictures. They have paired in stage performances and have also co-starred again in the second sequel of the Wedding Party movie. They have also featured together in the video of the remix of Banky W's song titled "Whatchu Doing Tonight." Check some of their beautiful moments and pictures.
We look forward to more movies starring Adesua Etomi and wish Adesua Etomi and Banky W a long and happy married life together.
READ ALSO: Banky W parents