Wagner Boss Dies In Plane Crash amid Niger Republic Crisis, Details Emerge
The Wagner Group boss, Yevgeny Prigozhin, has died in a plane crash in Russia, with nine other people on board also dead
The Federal Agency for Air Transport of Russia reportedly initiated an investigation of the crash of a plane that happened in the Tver Region on Wednesday, August 23
A business jet crash in Russia has killed 10, and Wagner mercenary chief Yevgeny Prigozhin was on the passenger list, the authorities said
Yevgeny Prigozhin, leader of Wagner, a private military company, has been killed in a plane crash, according to the BBC.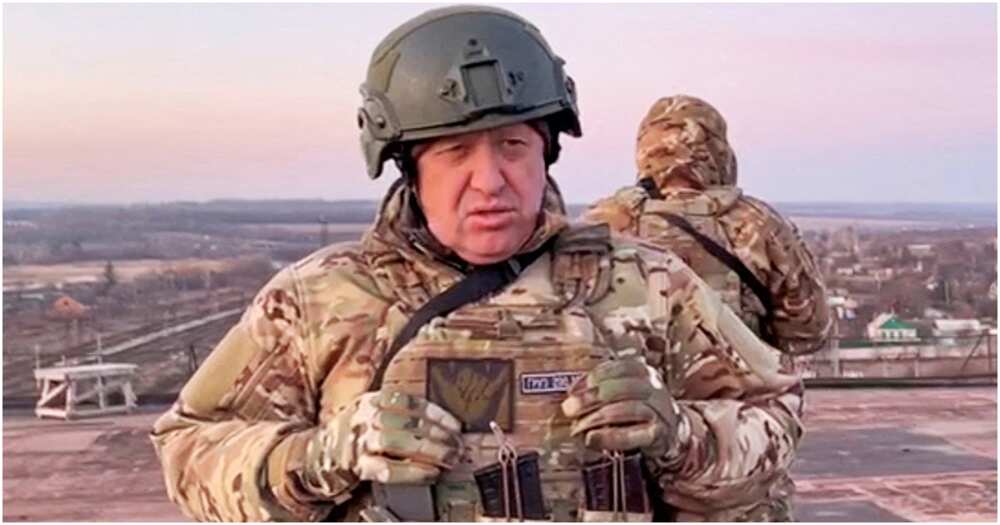 Ten people were on board the private jet that crashed in the north of Moscow, the capital of Russia, AlJazeera reported.
The Russian Civil Aviation Authority said seven passengers and three crew were on board the Embraer aircraft, which was en route from Moscow to St. Petersburg, AfricanNews report added.
A business jet en route from Moscow to St Petersburg crashed Wednesday (Aug. 23), killing all ten people on board, Russian emergency officials said.
PAY ATTENTION: Follow us on Instagram - get the most important news directly in your favourite app!
Prigozhin died amid Niger coup
Meanwhile, Prigozhin shared his first video address since his aborted June mutiny just two days ago.
Prigozhin appeared to be in Africa in the video, and he also spoke about Russia making the continent "free".
The video, shared on Telegram channels affiliated with the Wagner Group, was released amid the ongoing fear within Africa on the likely invasion of Niger.
The coupists in Niger had reached out to Russia to assist in the event of a possible clash with ECOWAS troops.
Who is Prigozhin?
It was long reported that Russian businessman Yevgeny Prigozhin, sometimes called "Putin's chef", because of his catering businesses that hosted dinners that Vladimir Putin attended with foreign dignitaries — had links with Wagner and Utkin personally.
Meanwhile, Legit.ng cannot authoritatively confirm that Prigozhin was actually on the plane.
India's 'Chandrayaan' 3 hours away from historic Moon landing after Russia's failed attempt
The Indian's Chandrayaan-3 spaceship mission is a couple of hours away from a successful landing on the mood after a failed attempt by a Russian ship.
A similar moon exploration was undertaken by a Russian space jet but crashed on its way to landing on the mood.
However, India is on the verge of making history this Wednesday, August 23, by becoming the first country whose spaceship would land on the moon's south pole.
African Union suspends Niger, makes strong demand
Meanwhile, the African Union has suspended the Republic of Niger over the Wednesday, July 26 coup led by Gen Abdourahamane Tchiani.
According to Aljazeera, the suspension is one of the many sanctions against the francophone West African nation.
It was gathered that the decision to suspend Niger was finalised on Tuesday, August 22, at the AU's Peace and Security Council meeting in Addis Ababa, Ethiopia.
Source: Legit.ng