BREAKING: African Union Suspends Niger, Makes Strong Demand
The Republic of Niger has been suspended as a member of the African Union (AU) with immediate effect
The AU announced this development on Tuesday, August 22, at the AU's Peace and Security Council meeting in Addis Ababa, Ethiopia
Meanwhile, the AU has warned Western countries looking to interfere in the continent's affairs to keep off
Addis Ababa, Ethiopia - The African Union has suspended the Republic of Niger over the Wednesday, July 26 coup led by Gen Abdourahamane Tchiani.
According to Aljazeera, the suspension is one of the many sanctions against the francophone West African nation.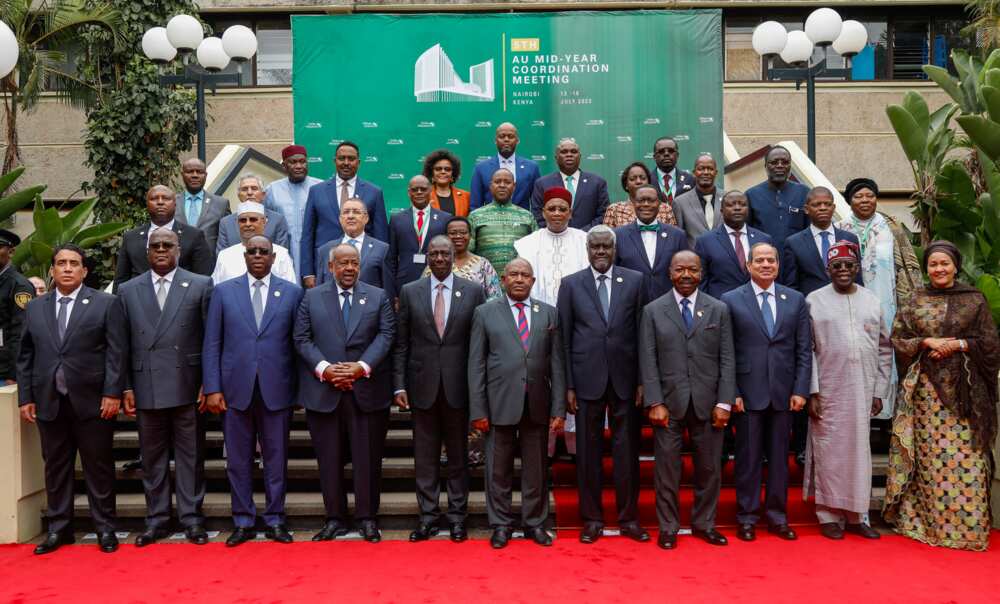 It was gathered that the decision to suspend Niger was finalised on Tuesday, August 22, at the AU's Peace and Security Council meeting in Addis Ababa, Ethiopia.
Since the military overthrow, President Mohamed Bazoum has been in captivity under the watch of the juntas in Niger, who have refused to release him or his family.
This development forced the Economic Community of West African States (ECOWAS) to issue sanctions against Niger and agree on a deadline to launch a military intervention by the standby forces of the sub-regional body.
ECOWAS commits to military invasion of Niger
Meanwhile, the ECOWAS military chiefs have clarified that they are ready to take orders if all means of dialogue and negotiations have been exhausted.
On the other hand, the military junta proposed a three-year power transition which ECOWAS vehemently rejected.
Meanwhile, AU stated that there is an ongoing review of the plan of ECOWAS to invade Niger with its standby forces.
AU's resolution states:
"We are studying the ECOWAS decision to prepare forces for deployment in Niger, and the African Commission will evaluate its repercussions."
Also, AU clarified that interference from external forces and private companies in the continent's affairs would not be tolerated.
The AU statement reads:
"We strongly reject any external interference by any party or country in the affairs of the continent, including private military companies."
Did Niger coup leader Gen Tchiani call Tinubu's govt "illegitimate"? Fact emerges
Meanwhile, the situation in Niger continues to simmer after the coup in July, as the regional bloc ECOWAS continues to push for a return to civilian rule.
Tensions have been building across West Africa as diplomatic efforts have not yielded the desired results.
Amid the crisis, claims surfaced that Niger's military leader, Abdourahmane Tchiani, said he wouldn't listen to Bola Tinubu's "illegitimate" government.
Source: Legit.ng