Israeli Ground Forces Enter Gaza, Thousands Scamper for Safety
Thousands have begun to scamper for safety following an announcement by Israeli forces to launch an operation inside Gaza within 24 hours
However, reports have confirmed that Israeli ground troops have already broken into Gaza trips in an attempt to decimate the Islamic resistant group Hamas
It was gathered that Palestinians, in hundreds of thousands, have fled northern Gaza to the southern part for safety
Gaza City, Palestine - Emerging reports have confirmed that the Israeli military has announced that its ground troops have begun operations inside the Gaza Strip.
According to Aljazeera, a warning was issued by the Israeli military on Friday, October 13, giving residents 24 hours to evacuate the northern Gaza Strip.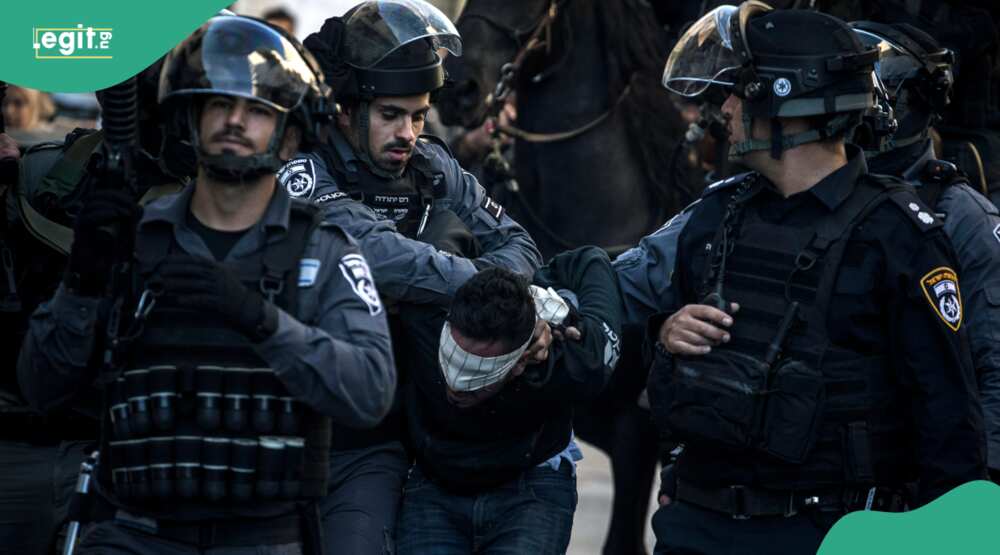 It is believed that thousands of Palestinians have fled to the southern Gaza Strip to seek refuge as the Israeli military aims to begin a ground offensive against Hamas in retaliation for the deadliest attack in Israel's history.
Meanwhile, there have been worldwide reactions to the ongoing Israeli-Palestinian war.
Protest in New York City
In a recent report by Aljazeera, hundreds of people trooped out in their numbers to show solidarity for the Palestinians in New York City, United States.
Demonstrators were seen in their numbers waving Palestinian flags and signs that say "Free Palestine".
Some demonstrators were said to have been chanting for the US government to stop funding the Israeli military.
It was gathered that the situation in New York has heightened security worries and attention across the metropolis.
Saudi Arabia calls for a cease-fire
Similarly, the Saudi Arabian government has called for a cease-fire and has shown solidarity for Palestinians.
At the Grand Mosque in Mecca, the imam, Sheikh Osama bin Abdullah Khayyat, teared up while leading prayers, saying: "May God protect the Muslims in Palestine."
Gaza war: "There's illegal occupation of Palestinian land by Israel", Islamic group alleges
Meanwhile, the Muslim Awareness International (MAI) has condemned Israel's violation of human rights.
Fears of a regional conflagration have surged amid expectations of a looming Israeli ground incursion into Gaza, the crowded enclave from where Hamas launched its land, air, and sea attack on Saturday, October 7.
Israel had announced that it is shutting down food, electricity, and water for the Gaza Strip, the densely populated territory governed by Hamas and under an Israeli siege since 2007.
Source: Legit.ng