"We're Stronger Than Any Force": 5 Things to Expect When Wagner Troops Leave Africa
"It pains me whenever I see African governments relying on Wagner…," security expert Abubakar Sani (PhD) said about the activities of the Russian state-funded private military company in Africa.
Yevgeny Prigozhin, a former Russian convict, said he founded Wagner, a private military company, in 2014, according to BBC.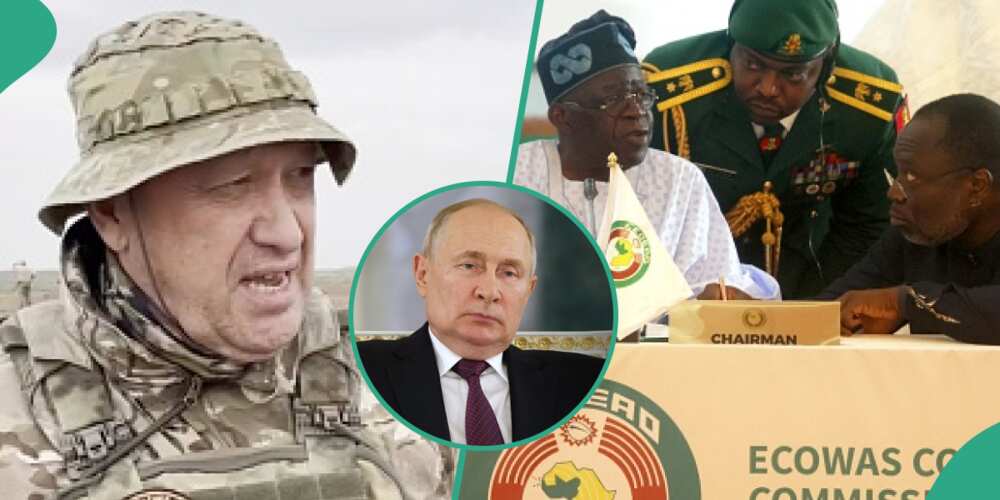 Prigozhin, who recently died in a plane crash, said the group was achieving two major feats: making Russia greater on every continent and ensuring justice and happiness for Africa.
Wagner in Africa: How true is this?
While there are no doubts about the fact that Wagner is serving Russia's interests, evidence indicates that Prigozhin's claim that the group of mercenaries is ensuring Africa is more free is patently false.
Wagner Group, active in at least 13 of the 54 countries on the African continent, has been more influential in the Central African Republic (CAR) and Mali.
Among other things, the group is involved in helping to protect regimes/governments(for instance, President Faustin-Archange Touadera of CAR).
Wagner mercenaries are also hired to protect critical infrastructures, provide equipment and training, and combat armed Islamist/terrorist groups.
Wagner Group also helps to entrench dictatorships, as seen, for instance, in Mali.
Wagner's atrocities in Africa
The Wagner Group has been accused of committing many atrocities in every country it operates.
For instance, a UN report indicates that the Russian mercenaries were behind the slaughter of 500 people and the torture of civilians in Mali in 2022.
The group was also accused of a raft of war crimes and crimes against humanity in the Central African Republic (CAR).
It also exploits natural resources in the Central African Republic, Mali and other places it operates.
"I also believe that Wagner Group is responsible for many of the atrocities in Libya and even Sudan. Wagner is behind Hemedti and the rebellion going on in Sudan. Wagner is also responsible for the Libyan crisis; General Khalifa Haftar is being supported and armed by Wagner," Sani, a scholar in defence and security affairs and senior aide to Nigeria's ex-Army chief, Tukur Yusuf Buratai, told Legit.ng.
Is Wagner losing influence in Africa?
In July 2023, a report by Sky News cited high-level officials as confirming the departure of some Wagner personnel from the Central African Republic.
A source said the Wagner Group personnel who left refused to sign new contracts with Russia's Ministry of Defence.
Note that Wagner is in CAR to protect President Touadera's government in exchange for mining operations after he signed a defence deal with the Russian government.
However, Wagner's mercenaries reportedly started leaving after their leader, Prigozhin, fell out with President Vladimir Putin following his failed coup against Russia's armed forces in Moscow.
In controversial circumstances in August, Prigozhin, his right-hand man Dmitry Utkin and top deputy Valery Chekalov died in the plane crash.
With Prigozhin's death, there is an obvious leadership gap in the Wagner, and there could not be a better time for African leaders to phase out the group destabilising the continent.
5 things to expect when Wagner troops leave Africa
A truly independent Africa
A nation that puts its security in the hands of a foreign private military company cannot be said to be truly independent.
Instead of looking up to the Wagner group and other outsiders, African leaders should strengthen their independent security architecture and build a responsive and accountable military.
African leaders should unite to build a truly independent continent devoid of foreign military interventions.
"I strongly believe that African governments must embrace security sector reform and security sector governance to strengthen their military to be effective. This is the only way to thrive and survive; they must look inwards and revamp the system so that they can contain security challenges on their own," Sani said.
An end to Russia's colonisation moves
Prigozhin never hid the fact that one of the Wganer group of mercenaries' missions was "making Russia even greater on every continent".
With Russia's invasion of Ukraine and the atrocities it's committing there, relying on a private military group funded by the Kremlin is dangerous.
Following Prigozhin's death, it's important for African leaders to act fast and chase the group out before Russia reorganises and re-strengthens the mercenaries on the continent.
Full control of Africa's natural resources
Wagner Group, in exchange for its services, get access to mining sites in the countries it operates. This has enabled the group to unduly exploit the nations.
Chasing away the mercenaries will put an end to this.
"I am one person who is not comfortable with the infiltration of Wagner across Africa, especially the Sahel and West African nations. They are in Africa simply because of financial gains; they claim they are in Africa to help Africa deal with jihadists and terrorists, but we all know that they are here because of precious minerals and money.
"It pains me whenever I see African governments relying on Wagner to deal with jihadists, terrorists and other forms of low-intensity conflicts instead of reinvigorating their military or looking for help from sister African nations," Sani added.
An end to military invasion
There are increasing threats of military coups in the African continent, with Niger Republic and Gabon joining the list in 2023.
As seen in Mali and Niger, coup leaders may be looking towards Wagner for protection when they topple democratic governments.
Seeing Wagner off Africa will block this opportunity and strengthen democracy more on the continent.
Unification to prevent destabilisation
Wagner's exit from Africa may also cause destabilisation, considering the fact they have also been hired to combat armed Islamist groups over the years.
"The death of Prigozin and his comrades signals a bad omen for Wagner in Africa and the Sahel. Just yesterday, we saw clips of how jihadists attacked a location in Mali and wreaked havoc, and the Malian military could not do anything.
"The story is the same in Burkina Faso too; Captain Traore's government is finding it hard to crush the jihadists despite the presence of the Wagner," Sani told Legit.ng.
This means African leaders through the AU and other regional blocs must act fast to ensure the continent is secure, and they do not provide justification for the mercenaries to regroup on the continent.
The words of Stevie Royalti, while reacting to a BBC report, are apt to quote here:
"Prigozhin is not Nelson Mandela, neither is he Kwame Nkrumah nor Kenneth Kaunda, we're Africans all we need to do is to get rid of these bad leaders. We're Africans, we're Blacks, we're stronger than any force if we unite."
Wagner boss' death: US President Biden points finger at Russia
In another report, President Joe Biden of the United States recently linked the death of Wagner boss Prigozhin in the plane crash to Russian President Putin.
Prigozhin and senior Wagner commander Dmitry Utkin were among 10 people travelling on an Embraer business jet that crashed on Wednesday evening, August 23, between Moscow and St. Petersburg.
Speaking after a briefing, Biden said he was not surprised about the plane crash because nothing happened in Russia without Putin's knowledge.
Source: Legit.ng