Obasanjo: Why Youths Are Supporting Rising Coups In Africa
Former President of Nigeria, Olusegun Obasanjo, has explained Why African youths are in support of coups
Obasanjo stated that the rising military coups in Africa showed that the youths yearn for liberators
Since 2020, the African continent has witnessed military coups in seven countries, with Niger and Gabon being the latest on the list
Abeokuta, Ogun state - Former Nigerian president, Olusegun Obasanjo, has said rising coups in Africa shows the youths are looking for liberators.
He spoke at a recent interactive session with a group of youths from Africa for Africa Youth Initiative (A4A) in Abeokuta, the state capital.
Obasanjo noted that young people's support for coups could be viewed as a way of bypassing perceived hardship.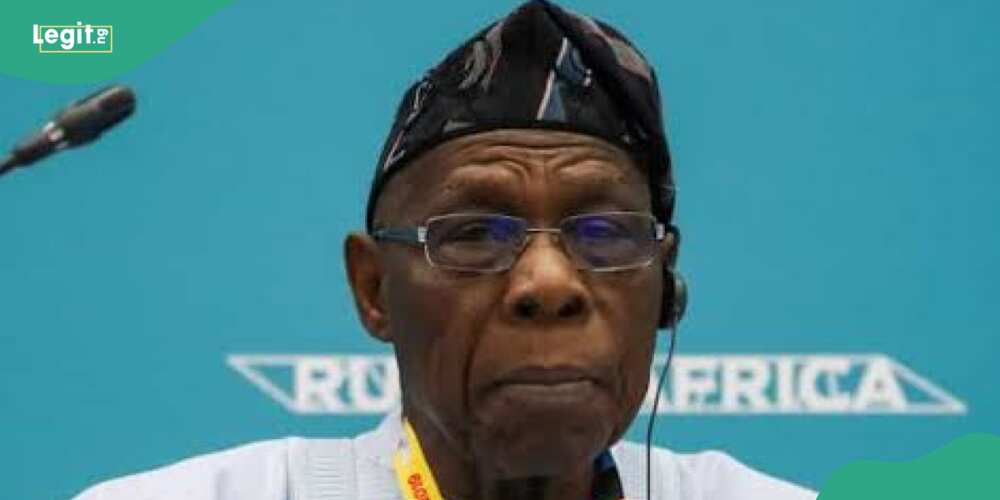 Coups show youths want liberators, Obasanjo
He, however, said his experience in the hands of former military dictator, late General Sanni Abacha, would not make him support a coup, Channels Television reported.
Daily Trust quotes Obasanjo as saying:
"When you see things that happen in many countries, and I will not exclude Nigeria, then you wonder and don't forget, don't forget particularly the youth, they support most of these coups. The one in Gabon, the Coup Leader was being carried on the head by the youths, not by old wretched men and women like me.
"So, the youth are looking for liberators, and we must bear that in mind. Why do we have to allow the youth to start looking for liberators beyond the government of the day. Why?"
Obasanjo orders Yoruba monarchs to stand up
Legit.ng earlier reported that Obasanjo became a point of controversy following his actions during the commissioning of a 34.85 km Oyo-Iseyin Road on Friday, September 15.
Obasanjo said monarchs must recognise the presence of a governor or president regardless of the occasion. He subsequently asked them to stand up.
Obasanjo speaks on controversial moment in Oyo
In an other report by Legit.ng, Obasanjo opened up on why he asked the monarchs to stand up.
The former president said his decision was informed by the need to show the governor more respect.
The ex-president's clarification came after heated backlash trailed his action.
Source: Legit.ng