Tinubu's Minister, Hannatu Musawa Filmed Smoking, Partying Wildly? Fact Surfaces
Minister of arts and culture, Hannatu Musawa, has gained attention again after a viral video showed a woman dancing and smoking
Social media users circulating the video allege that the woman is Musawa, thus drawing criticism
A fact-checking platform investigated the claim and concluded that the clip does not show Musawa
FCT, Abuja - A video has been posted on X (formerly Twitter) and Facebook showing a woman smoking and dancing at a party.
The video is accompanied by the claim that the woman is Hannatu Musawa, Nigeria's current minister of art, culture and creative economy.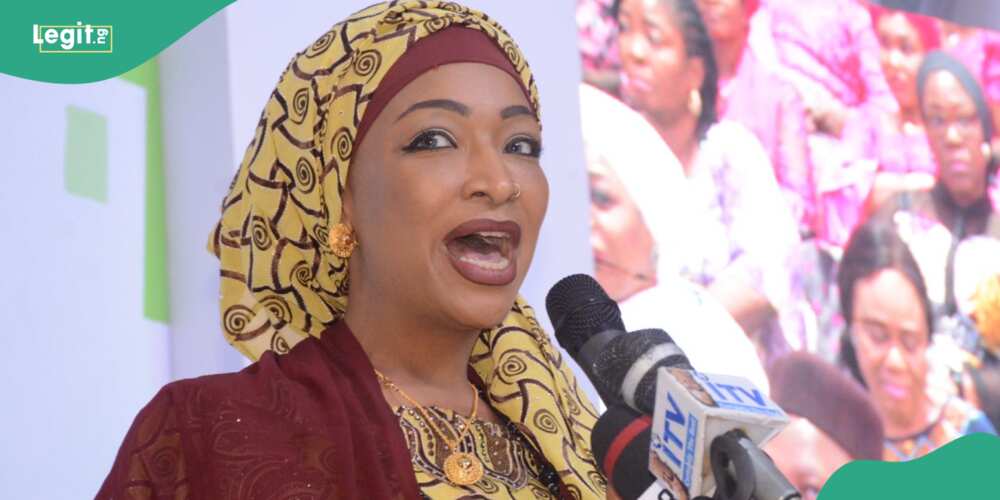 False posts about Musawa smoking at party
The claim has been sighted by Legit.ng on Facebook and X.
PAY ATTENTION: Follow us on Instagram - get the most important news directly in your favourite app!
A post reads:
"Tinubu's New Minister of Art, Culture and Creative Economy, Hannatu Musawa celebrating her appointment at an event somewhere in Nigeria. #Facting look at one of our minister smoking in public a woman for matter, is a shame on Nigerians as a country."
Another tweet related to the claim can also be seen here.
But is the woman partying in the video Musawa? A fact-checking platform, Africa Check, probed.
After its scrutiny, the website said the woman in the video danced to Fuji music, a popular Yoruba musical genre.
But Musawa is of Fulani extraction and a native of Katsina state.
Yoruba, the language of the music in the video, is not commonly spoken by northerners for Musawa to have understood and danced to.
The platform also said it checked Musawa's picture on different occasions and compared it with the woman in the video – "they are not the same person".
There is a noticeable difference in their facial features, complexion, and style of dress, the fact-checking platform stated.
Musawa risks six-month jail term
In a piece of related news, Legit.ng reported that Musawa came under fire for allegedly 'abusing' the naira notes.
A viral video showed Musawa spraying a musician naira notes at an event after her inauguration on Monday, August 21.
The spraying of the naira by Musawa, an ally of President Bola Tinubu, contravenes Section 21 of the Central Bank of Nigeria (CBN) Act 2007.
Source: Legit.ng