Certificate Saga: Tinubu Files Emergency Motion Against Atiku's Victory in US Court
President Bola Tinubu has filed an emergency motion to stop the ruling of the court that compelled Chicago State University to release his academic record to Atiku Abubakar
A Magistrate court in Illinois in the United States granted the prayer of Atiku Abubakar and compelled the Chicago State University to release Tinubu's academic record to Atiku
But Tinubu said he would be appealing the judgment of the Magistrate court the same day and prayed that the Northern District of Illinois Eastern Division should hear his motion on the same day the application was filed
Illinois, U.S. - President Bola Tinubu has been reported to have filed an emergency motion against the court ruling that ordered the Chicago State University (CSU) to release his academic record to Atiku Abubakar, the flagbearer of the Peoples Democratic Party (PDP) in the 2023 election.
The document of the motion was shared by a netizen with the handle @ReneRodrig1142, adding that President Tinubu filed the motion at the Northern District of Illinois Eastern Division, praying that the court should delay the verdict of the Magistrate court concerning his certificate.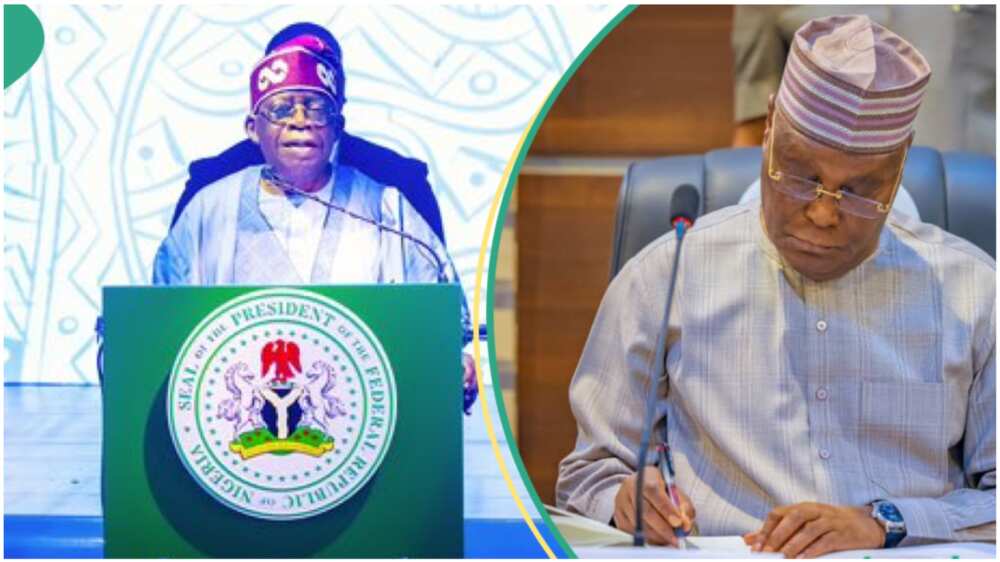 Tinubu to appeal judgment compelling Chicago University to release his Academic record to Atiku
In his motion, Tinubu said he would be appealing the judgment and wanted the court to hear his case before the deadline set by Atiku for the documents to be released, which is September 27.
The Magistrate court granted Atiku's request and compelled the Chicago State University to release Tinubu's undergraduate record, including his admission letter and attendance.
Atiku, a former vice president, contested against President Bola Tinubu in the February 25 presidential election but was defeated and came second in the poll.
Atiku challenges Tinubu's victory in court
He had filed petitions against the declaration of Tinubu as the winner of the 2023 presidential election petition court (PEPC), but the court struck out his petitions over lack of evidence.
Following his defeat at the PEPC, Atiku has headed to the Supreme Court to redress the judgment. Getting Tinubu's academic record from Chicago State University would be a strong ground for him at the Supreme Court in Nigeria.
See the tweet here:
Hope for Atiku as Chicago University agrees to release Tinubu's credentials
Legit.ng earlier reported that President Bola Tinubu's tenure may be cut short as Nigerian leader as the Chicago State University has agreed to release his academic records to court.
However, the university said it would only do so once it fully understands the development between Tinubu and Atiku Abubakar, the candidate of the PDP in the 2023 presidential election.
The Chicago State University reiterated that Tinubu graduated from the institution, clearing the controversies on the president's educational qualification.
Source: Legit.ng