"We Sought a Review, Not an Appeal", Tinubu's Lawyer Clears Air as Chicago University Saga Rages on
Babatunde Ogala, one of Bola Tinubu's lawyers, has shared insights on the legal battle involving the president and Atiku Abubakar
Atiku dragged Tinubu before the US District Court in Northern District of Illinois
The former vice president argued that Tinubu's academic record at the Chicago State University was questionable
Chicago, USA - Babatunde Ogala, the coordinator of the Bola Tinubu Presidential Legal Team, has disclosed that his client did not appeal against the ruling of Judge Jeffrey Gilbert.
Judge Gilbert had ordered the Chicago State University (CSU) to release all relevant records concerning Tinubu.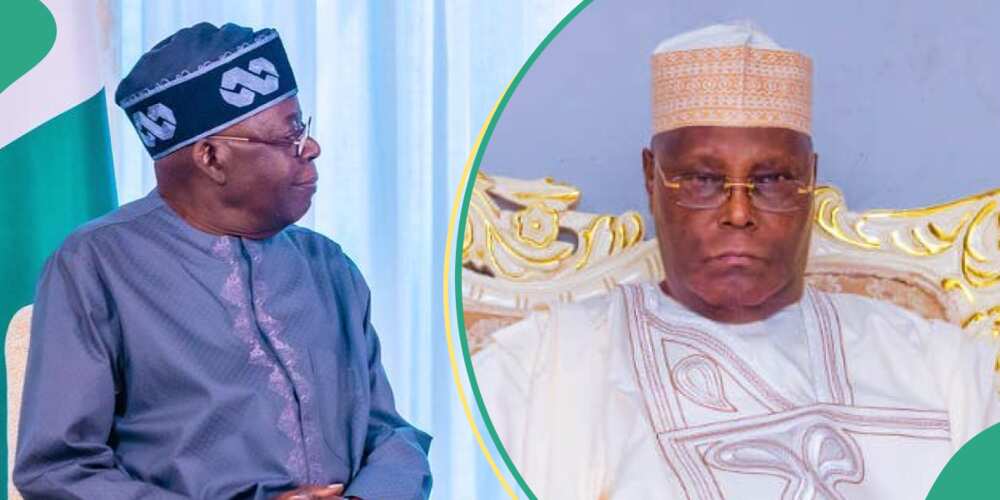 Atiku vs Tinubu: President's lawyer speaks from US
Dispelling widespread narratives, Ogala, a senior advocate of Nigeria (SAN), said what Tinubu's lawyers sought was a review — and not an appeal as being peddled in the media.
PAY ATTENTION: Follow us on Instagram - get the most important news directly in your favourite app!
Reports had emerged in the early hours of Friday, September 22, that Tinubu filed an emergency "appeal" against Atiku Abubakar's alleged victory in US court.
Atiku is the presidential candidate of the Peoples Democratic Party (PDP. He had filed a case against Tinubu in the US court. The former vice-president of Nigeria is contesting Tinubu's victory at the 2023 polls.
But addressing the rumours surrounding Tinubu's Chicago varsity certificate, Ogala argued that the US magistrate lacked the power to order the institution to release non-privileged information.
He added that Judge Gilbert can only make a recommendation.
Ogala told The Punch:
"As I am talking to you, I am in America and on top of this matter. Our people (Nigerians) are just making issues out of nothing.
"What did the magistrate do? I think we need to understand the American procedure. The magistrate is to make a recommendation to the district judge and not to give a final order. And that is what we are saying to the district judge."
He continued:
"In any way, what is the issue here? Whatever you said you wanted, the court said 'release non-privileged'. After all, they have confirmed that the man attended their school, and got his letter of admission as well as first, second, third, and fourth semester results.
"We are not filing an appeal but asking for a review against Monday for the judge to pronounce."
Following Tinubu's request for a review, the US district judge adjourned the case till Monday, September 25.
Release of Tinubu's academic records
Legit.ng had reported how the court directed Chicago State University to release Tinubu's academic records to Atiku.
The court, in a proceeding conducted via video conference on September 21, ordered that the stay shall remain in force pending its ruling on the objections to be filed by an intervenor in the case brought against the CSU by Atiku.
Source: Legit.ng