US Court Stays Order for Release of Tinubu's Academic Records to Atiku
The United States District Court has delayed the release of President Bola Tinubu's academic records to Atiku Abubakar of the PDP
The court on Thursday, September 21, stayed the order on Chicago State University granting Atiku's request
Interestingly, Judge Maldonado gave attorneys on both sides an order to file additional arguments by next Thursday, September 28
The certificate saga of President Bola Ahmed Tinubu is still ongoing in the polity.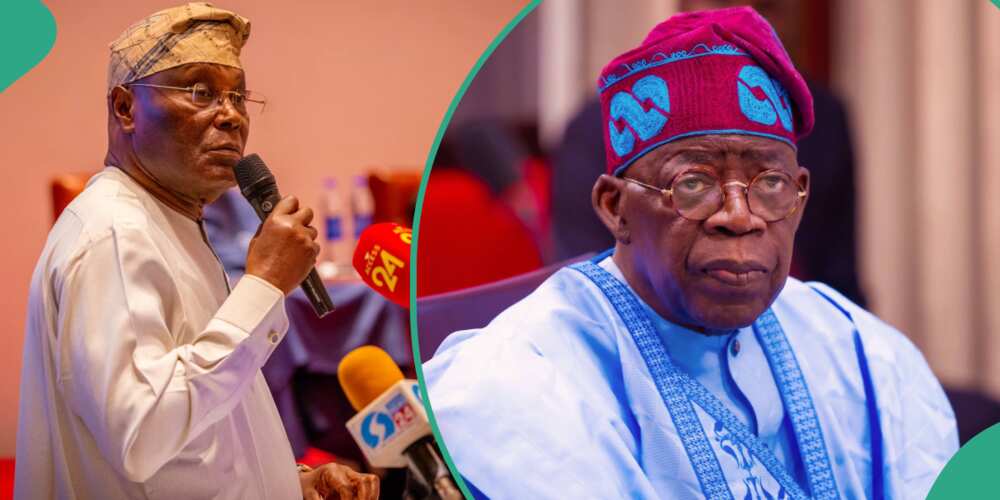 In a fresh development, the United States District Court for Northern Illinois, Eastern Division has stayed in compliance with the order, directing the Chicago State University (CSU) to, within two days, release Tinubu's academic records to the candidate of the Peoples Democratic Party (PDP), Atiku Abubakar.
The Nation reported on Friday, September 22, that the court, in a proceeding conducted via video conference on September 21, ordered that the stay shall remain in force pending its ruling on the objections to be filed by an intervenor in the case brought against the CSU by Atiku.
In a "notification of docket entry," issued by the court's clerk on September 21, it said it would decide on the intervenor's arguments regarding the appropriate standard of review for Magistrate Judge Gilbert's order when ruling on the intervenor's forthcoming objections, The Punch reported.
PAY ATTENTION: Follow us on Instagram - get the most important news directly in your favourite app!
In the court document, which also contained a schedule of when parties are to file their processes in relation to the intervenor's objections, the court directed that the intervenor shall file his objections by 9:00 a.m. Central time on September 25, following which the petitioner, may file a response on September 27.
Tinubu files emergency motion against Atiku's victory in US court
President Tinubu has been reported to have filed an emergency motion against the court ruling that ordered CSU to release his academic record to Atiku Abubakar.
The document of the motion was shared by a netizen with the handle @ReneRodrig1142, adding that President Tinubu filed the motion at the US court, praying that the court should delay the verdict of the magistrate court concerning his certificate.
In his motion, Tinubu said he would be appealing the judgment and wanted the court to hear his case before the deadline set by Atiku for the documents to be released, which is September 27.
Hope for Atiku as Chicago University agrees to release Tinubu's credentials
Legit.ng earlier reported that President Bola Tinubu's tenure might be cut short as Nigerian leader as the CSU agreed to release his academic records to court.
However, the university said it would not do so until it has a full understanding of the development between Tinubu and Atiku.
The Chicago State University reiterated that Tinubu is a graduate of the institution, clearing the controversies on the president's educational qualification.
Source: Legit.ng