Emulate Yar'Adua, Admit Nigeria's Electoral System Needs a Fix, Laolu Akande Tells Tinubu
President Bola Ahmed Tinubu has been asked to prioritise electoral reforms and admit that the current electoral settings need to be fixed
Laolu Akande, a former aide to Ex-Vice President Yemi Osinbajo, made this call during an interview on TV
The public affairs commentator and journalist said President Tinubu must emulate the late former President Umaru Musa Yar'Adua in reforming INEC
FCT, Abuja - President Bola Ahmed Tinubu has been asked to emulate the late President Umaru Musa Yar'Adua by publicly declaring that the Nigerian electoral system needs reform.
This call was made by Laolu Akande, a former aide to Ex-Vice President Yemi Osinbajo, who was reminiscing on Yar'Adua's historic comment in the aftermath of the 2007 general election where he openly admitted that the election that brought him in was fraudulent.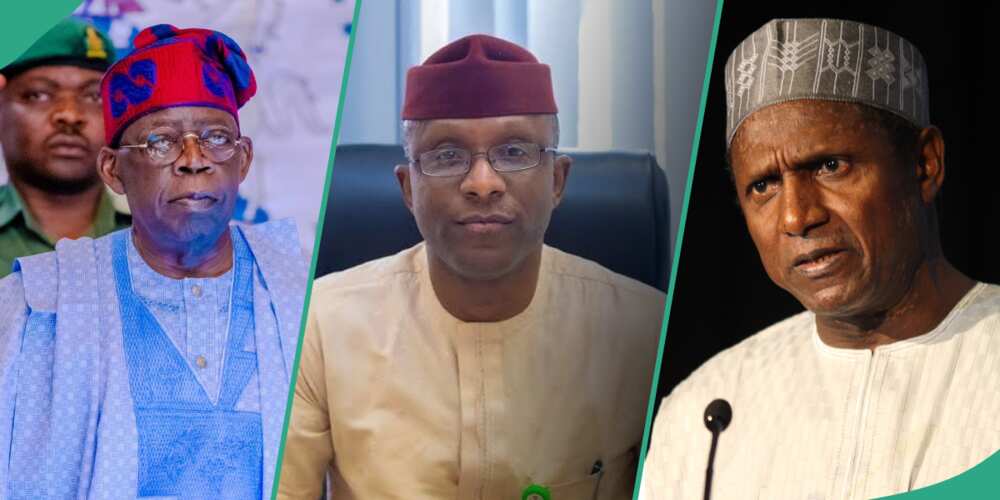 He said:
"The president himself at the end of the day ought to also come out just like President Yar'Adua did to say that look I understand that we have to fix the electoral process and I think a lot of what we should do at the end of the day is to come back and look at the reforms."
During an interview on Channels TV, Akande said the Independent National Electoral Commission (INEC) must go to the extreme to restore the trust of Nigerians.
As quoted by DailyTrust, Akande said:
"We have seen in this election that we were promised that we would have the report (results) on the IREV although the law didn't say so.
"So (that is) why INEC has been able to explain to the justices and said that look we are not compelled by the law to transmit the results.
"So INEC still has the work to do to try and rebuild the trust and they ought to be at the fore front of pushing of reform."
Obi slams INEC
Similarly, the Labour Party (LP) presidential candidate, Peter Obi, accused INEC of truncating the February 25 presidential polls.
Obi said INEC's failure to transmit election results as promised electronically killed the election's credibility.
At the presidential election petition tribunal, Obi lost to President Bola Tinubu and INEC with the ruling stating that the electoral body was within its statutory rights to decide whether to transmit election results electronically or not.
Why Osinbajo contested against Tinubu - Laolu Akande
Meanwhile, Laolu Akande said former Vice President (VP) Osinbajo contested for the presidential ticket of the All Progressives Congress (APC) "in the interest of the public".
The spokesman of the VP stated that his principal has inspired millions of Nigerians with his leadership style, as many see him as a representation of a new Nigeria.
The presidential aide also said that VP Osinbajo has moved on since losing in the APC presidential primaries in June 2022.
Source: Legit.ng