Orire Agbaje: "What Is the Motive?" Tinubu Queried Over Appointment of UI Student
The appointment of Orire Agbaje by President Bola Tinubu has continued to receive mixed reactions as some stakeholders want to know the motive behind the move
Kingsley Chukwuma, a public commentator, in a chat with Legit.ng, expressed the belief that the final-year student of economics at the University of Ibadan (UI) would learn and grow
President Tinubu on Tuesday appointed Agbaje as a member of the Presidential Committee on Fiscal Policy and Tax Reforms to recognise her contribution to tax enlightenment in the students' community
Ibadan, Oyo - President Bola Tinubu's appointment of Orire Agbaje, a final-year economics student at the University of Ibadan (UI), into a newly created tax committee has continued to generate reactions from stakeholders and public commentators.
Kingsley Chukwuma, a public commentator and an alumnus of UI, who spoke with Legit.ng on the development, commended the move by President Tinubu but suspected there could be some hidden motive, which he believed would be revealed over time.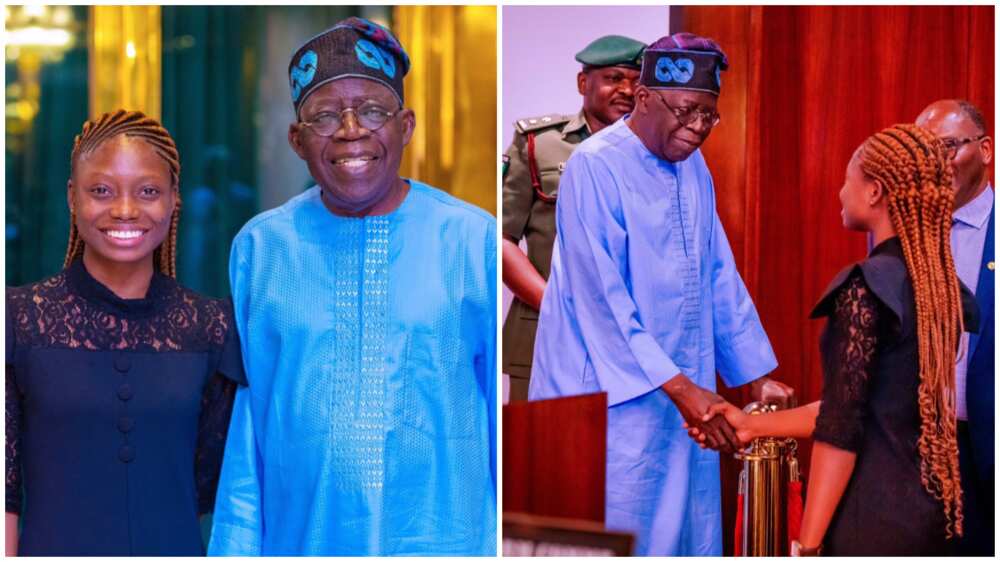 How President Tinubu appointed Agbaje as a tax committee member
President Tinubu appointed Agbaje as a member of the Presidential Committee on Fiscal Policy and Tax Reforms that President Tinubu inaugurated on Tuesday, August 8.
Her appointment is credited to her being the president of the tax club in her school.
Chukwuma, a published author, maintained that competence should be rated above age while expressing the belief that Agbaje would learn a lot from being a member of the presidential tax committee.
What Nigerians are saying about Agbaje's appointment
His statement reads:
"It is a good one, actually. I support competence over age. She's very young, and heading the entire Tax Committee of all campuses in Nigeria is a big deal.
"Of course, she'd be serving with people more experienced than her in that role, but I'm sure she'd learn more on the job, and this is also an opportunity to represent students on that committee.
"Overall, it is a good one. But as you know, behind every deed is a motive. Either good or bad, time will tell."
"Why would anyone even hate this": Sowore knocked over UI student's appointment
Legit.ng earlier reported that Omoyele Sowore, the presidential candidate of the AAC, has shaded President Bola Tinubu for appointing a final-year University of Ibadan student to the tax reform committee.
Sowore said people could testify to the student's institution and classmates, unlike President Tinubu and many of his appointees whose educational backgrounds are questionable.
Reacting, some Nigerians condemned the comments of the AAC candidate over his failure to commend the appointment of the youth by the president.
Source: Legit.ng