Julie Yaeger Rudd bio: age, husband, kids
Most Hollywood stars enjoy sharing the limelight with their spouses and even kids. Unlike most of them, Julie Yaeger prefers to keep her family out of the spotlight as she seldom talks about her spouse and children. The former publicist is married to the comedy star who is now a superhero superstar, Paul Rudd. She eventually shifted roles to work as a screenwriter and is behind the comedy, Fun Mom Dinner.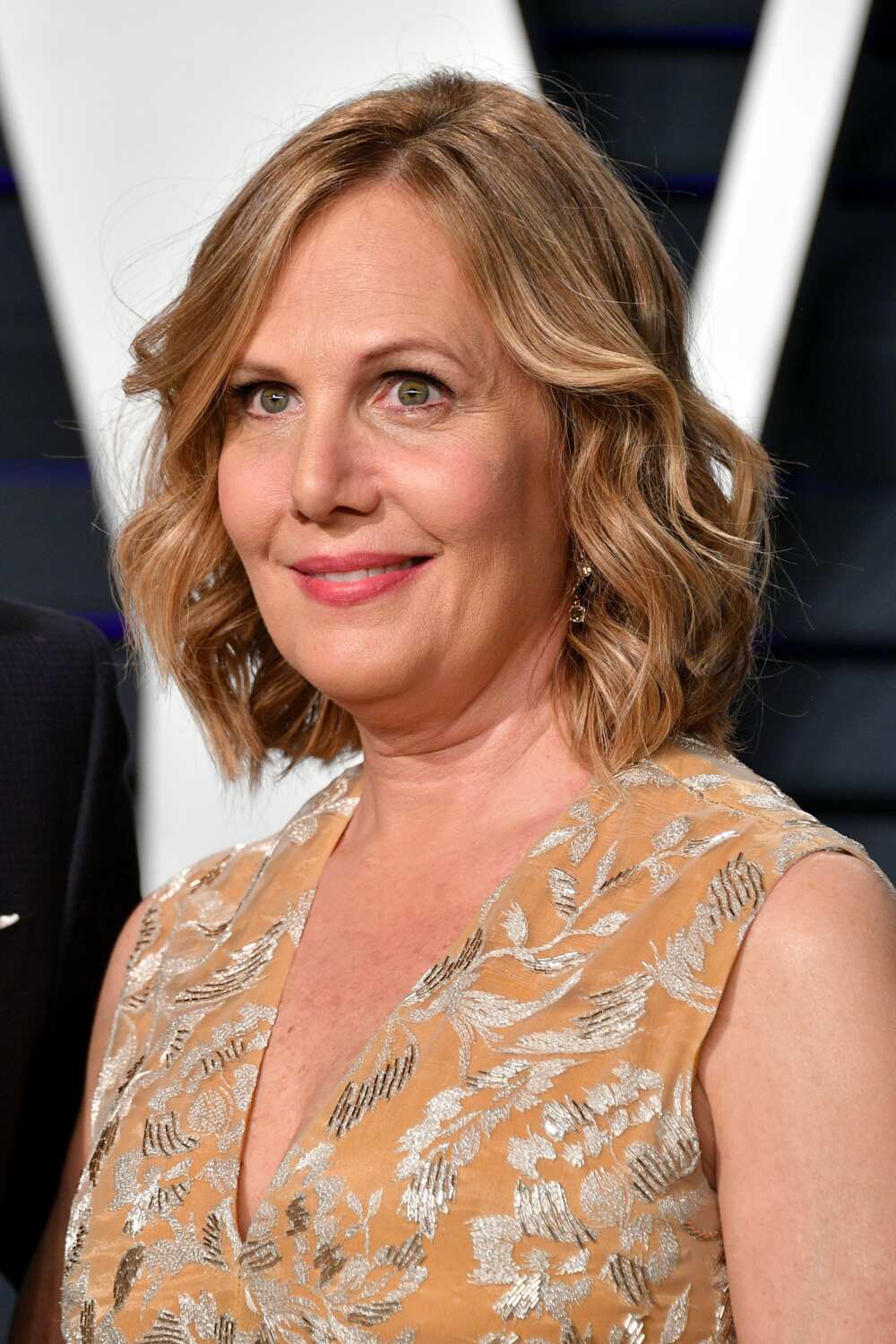 Julie Yaeger became popular when she wedded Paul in 2003. While not much is known about Julie Rudd parents and siblings, several questions like, "What Julie Yaeger age and net worth?" often come up. She was born in 1975, but the exact date is not known. Currently, Julie Rudd age is 44 years.
Profile summary
Name: Julie Yaeger
Year of birth: 1975
Nationality: American
Age: 44 years
Height: 1.7 m (5 feet 7 inches)
Weight: 62 Kgs (134 lbs)
Body measurements: 35-28-36
Eye colour: Hazel
Hair colour: Blonde
Spouse: Paul Rudd
Kids: Darby, Jack Sullivan
Net worth: Approx. $1 million
Occupation: Screenwriter, former publicist
Career
The former publicist has a degree in Public Relations. Julie's career began with an internship in a firm called Bella's Event Planning. She also worked for McDougall Communications and Good Way Group. In the latter company, she was the digital media coordinator. In 2005, she was an executive producer for The Suite with Dave Karger. It starred actors like Eva Green and Orlando Bloom.
As a publicist, she worked on films like Mr. Jealousy, and Niagara Niagara. In 2017, she wrote and played a cameo role in the film, Fun Mom Dinner.
Julie Yaeger's relationship
The former publicist is married to actor and producer, Paul Rudd. Who is he?
Paul Rudd is a successful American actor, screenwriter, and producer. Born on April 6, 1969, the actor is currently 50 years old. He began his acting career in 1992 in the drama series, Sisters. Some of his major works include Clueless (1996), Love You, Man (2009), Ant-Man (2015), Ant-Man and the Wasp (2018) and Avengers: Endgame (2019). He is also starring in the 2019 Netflix comedy series, Living with Yourself.
The actor has had a successful career, one that saw him receive a star on the Hollywood Walk of Fame in July 2015. Above that, he was listed in the 2019 Forbes Celebrity 100 list.
Who is Paul Rudd married to? The actor is a private person and rarely talks about his wife and children. Paul Rudd wife is Julie Yeager.
Paul met Julie in New York in 1995. At the time, she was working as a publicist in a firm that Paul hired to be his PR team. Julie assisted Paul with his luggage, and a few days later, they went on a date and have been close since then. They are usually seen together, especially during movie premieres.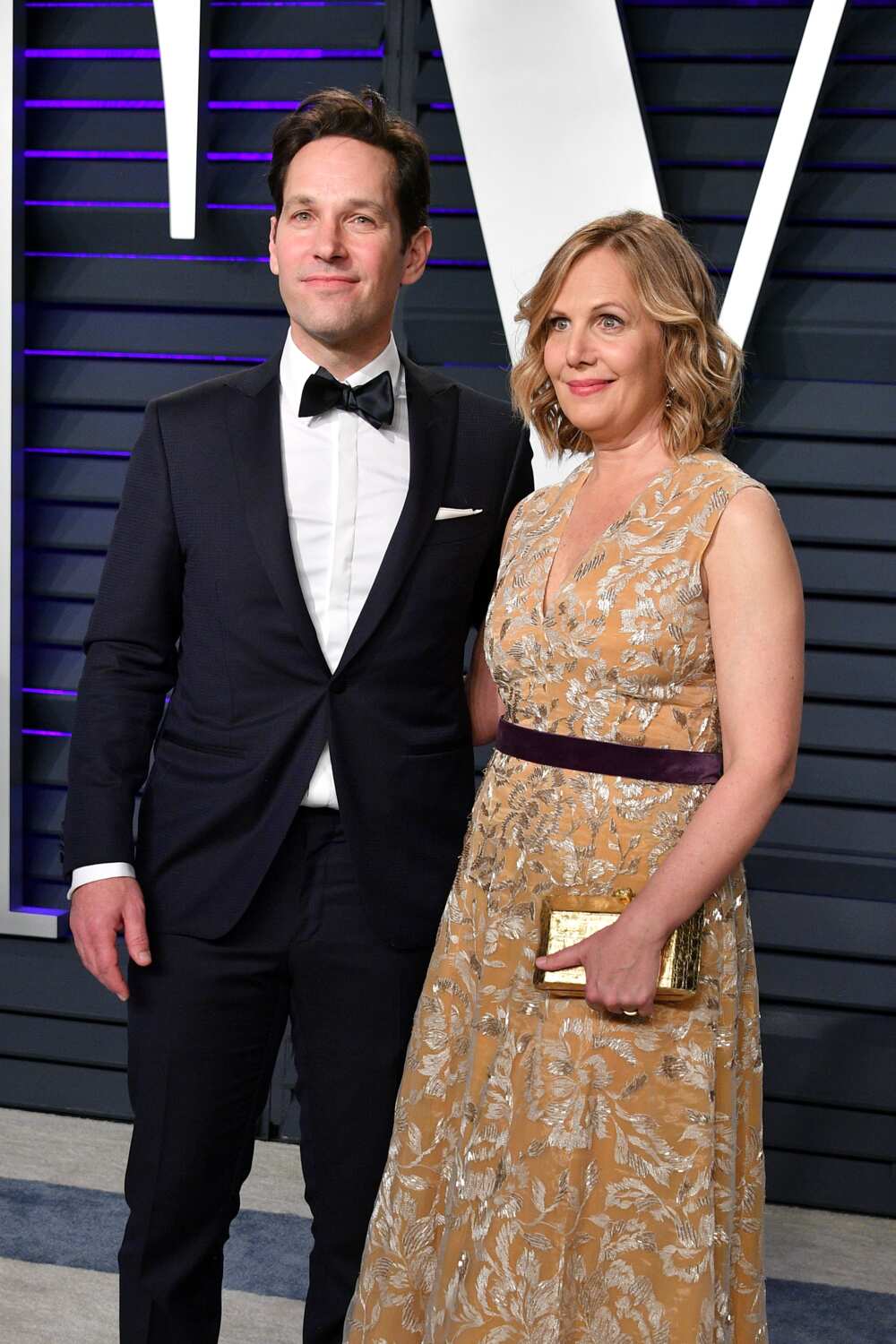 Paul Rudd Julie Yaeger relationship blossomed for eight years, and they wedded on February 23, 2003, They have two children, Jack Sullivan and Darby Rudd. While they are among the most successful couples in Hollywood, Paul Rudd and wife do not talk about their relationship much. Paul Rudd's wife and children were seen out in public when Paul received the 2,554th star on the Hollywood Walk of Fame in 2015.
Working together
Over time, Paul Rudds wife Julie shifted from being a publicist to a screenwriter. In 2017, she worked alongside her husband in the comedy, Fun Mom Dinner. While she wrote the screenplay, her husband produced and also starred in the movie. Some of the other stars in the show are Molly Shannon and Toni Collette.
Julie Yaeger net worth
Over the years, Julie has made a notable amount as a publicist and screenwriter. According to biographicsworld.com, her estimated net worth is valued at $1 million.
Not much is known about Julie Yaeger Rudd as she has successfully maintained a low profile. She does not have an Instagram or Facebook account. Her husband, Paul Rudd, is among some of the most famous Hollywood celebrities.
Source: Legit.ng