What I discussed with President Tinubu, Kwankwaso reveals
Senator Rabiu Kwankwaso has revealed the outcome of his meeting with President Bola Ahmed Tinubu
Kwankwaso met with the President at about 5:30 pm at the State House on Friday, June 9
He revealed that the conversation centred on the ongoing demolition spree in Kano State
Aso, Rock - Former governor of Kano State Rabiu Kwankwaso has revealed that President Bola Ahmed Tinubu summoned him over the ongoing demolition in Kano State.
As reported by Vanguard, Kwankwaso made a shocking revelation that he was forcefully exiled from Kano State by the immediate past governor, Abdullahi Ganduje.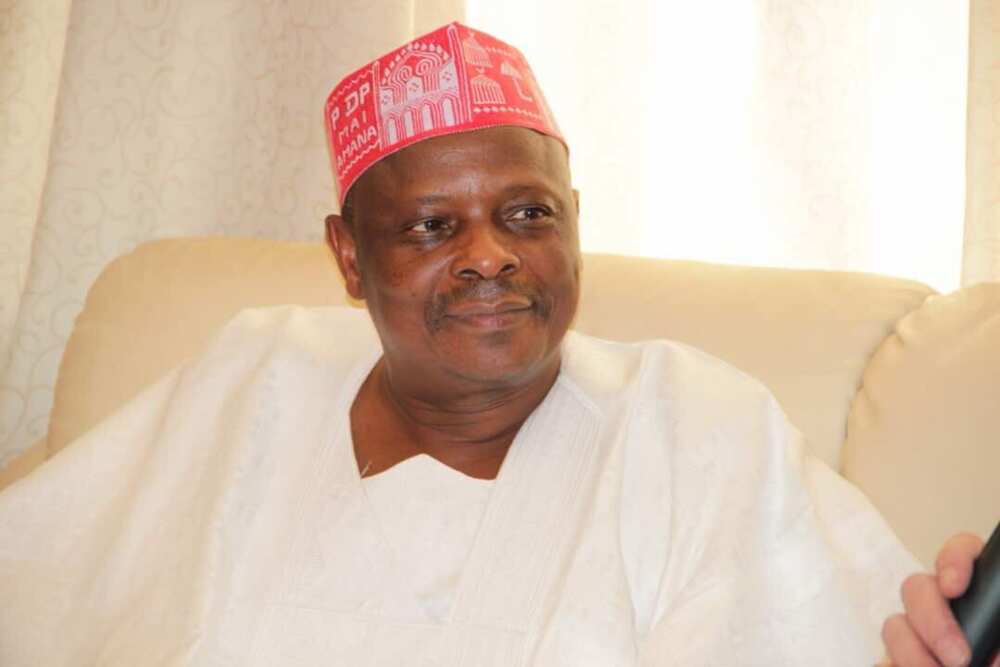 Kwankwaso and Ganduje have been in a heated feud for almost a decade and were once allies when the latter deputised the former between 2011 to 2015.
While responding to questions from State House correspondents, Kwankwaso revealed that all the buildings demolished in Kano state were illegal.
When asked if he was pleased with President Tinubu's approach to brokering peace, he said:
"The President was shocked. Are you not shocked that somebody will sell University? Are you not shocked that he demolished the only university? Daula Hotel, for those of you who are in Kano, you know the old Daula, demolished to zero and that is a faculty under the University of Science and Technology. He demolished that one. Are you not shocked?
"The President was shocked. He didn't know. He even mentioned that he talked to somebody to go and find out for him. But when I told him, I said you are a Muslim, very soon you are going for Sallah. How can you go under that circumstance and pray in that place? And even the Triumph place he is talking about, you are journalists. You should be angry because that's your constituency, he demolished completely and put shops everywhere."
Kwankwaso gives hints on ministerial appointment in Tinubu's govt
Kwankwaso further noted that the present government's actions in Kano State fulfilled the campaign promises made in the gubernatorial election.
When asked about being a possible member of President Tinubu's cabinet, he stated that it is still on the table, and conversations were ongoing about a possibility.
Kwankwaso, however, dismissed the speculations that he would be defecting to the All Progressives Congress (APC).
Tinubu holds crucial meeting with Kwankwaso in Aso Rock
Earlier, Legit.ng reported that President Bola Tinubu held a crucial meeting with the flagbearer of the New Nigerian Peoples Party (NNPP), Senator Rabiu Kwankwaso.
The meeting will be the second after the duo met in Paris, France, in the build-up to the presidential inauguration.
Reports confirmed that Kwankwaso was cited at the presidential villa on Friday, June 9, at around 5:30 pm.
Source: Legit.ng