2023 Presidential Poll: Again, Naja'atu Muhammad Breathes Fire in Fresh Attack on Buhari
Naja'atu Muhammad, a former campaign director for Bola Tinubu, has accused President Buhari of violating the Electoral Act
The ex-lead campaigner for Tinubu said the president encouraged rigging by exposing his ballot paper after voting on Saturday, February 25
According to Muhammad, the abuse of the rule of law has been the hallmark of President Buhari's administration
President Muhammadu Buhari has come under fresh attack for exposing his ballot paper after casting his vote during the 2023 presidential election.
The president was attacked by a former lead campaigner for the All Progressives Congress Presidential Campaign Council, Naja'atu Muhammad, the Punch reports.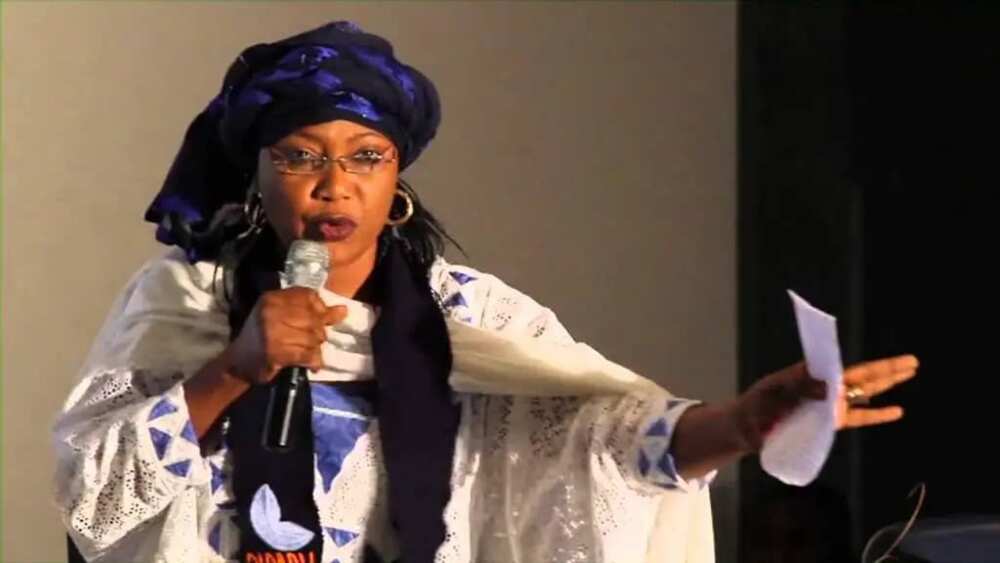 In a statement released on Thursday, March 16, Muhammad accused President Buhari of rigging the presidential elections in favour of the APC and its candidate, Bola Tinubu.
Alleging that the president also abused the rule of law, Muhammad described such actions as the hallmark of Buhari's administration since 2015, when he was sworn into office.
Her words:
"He is the President that has led the most inept and corrupt regime in the history of Nigeria; a President that promised us free and fair elections after putting Nigerians through the most hardship recorded in the history of this country, only for him to fail to deliver on his electoral promises; a President that will openly and brazenly raise his ballot paper before the public to show the world who he has voted for.
"These unlawful acts by the President is a clear directive by the President to the Independent National Electoral Commission and to the security agencies on what party to favour and to rig for."
APC reacts
However, reacting to Naja'atu's outburst, APC's director of publicity, Bala Ibrahim, said Muhammad lacked credibility and cannot be taken seriously.
Ibrahim's words:
"If Naja'atu has shame and credibility, she ought to have resigned completely from the PSC immediately she dropped her membership of the APC.
"But because it is lucrative, she was only interested in relinquishing her membership of the party and not membership of the position she secured through the party."
Tinubu's campaign hits rock bottom as lead campaigner dumps APC barely 5 weeks to presidential election
A leading director in the All Progressives Congress Presidential Campaign Council has resigned from the party.
Naja'atu Muhammad resigned from APC on Thursday, January 19, as the director of the civil society directorate of the party's PCC.
According to Muhammad, her views no longer align with the APC's, and she will focus on supporting individual candidates for the 2023 election.
Mental capability: Najatu Muhammad fires fresh shot at Tinubu, reveals why she can't support him
The mental capacity of the All Progressives Congress (APC) Presidential candidate has been questioned.
Specifically, a former APC chieftain, Hajiya Najaatu Muhammad, said she could only support a presidential candidate based on his mental capability.
Recall that the influential politician recently dumped the ruling APC, declaring support for Atiku Abubakar of the PDP.
Source: Legit.ng