2023 Election: MC Oluomo Writes INEC, Makes 1 Huge Demand Ahead of Polls
The Independent National Electoral Commission has been urged to allow the Lagos State Parks Management Committee (LSPMC) to distribute sensitive materials on election day
The call was made by Musiliu Akinsanya, popularly known as MC Oluomo who is the general manager of LSPMC
Oluomo who is also an ally to Bola Tinubu, the flag bearer of the All Progressives Congress said his demand became necessary to avoid technical, logistics and deployment challenges that could affect polls in Lagos and other neighbouring states
Musiliu Akinsanya, popularly known as MC Oluomo, an ally to the 2023 presidential candidate of the All Progressives Congress (APC), Bola Tinubu, has written to the Independent National Electoral Commission (INEC) to allow him to participate in the distribution of sensitive poll materials.
Oluomo who is also the general manager of the Lagos State Parks Management Committee (LSPMC) in his letter to INEC appealed to be allowed to distribute sensitive electoral materials and transport election officials on Election Day.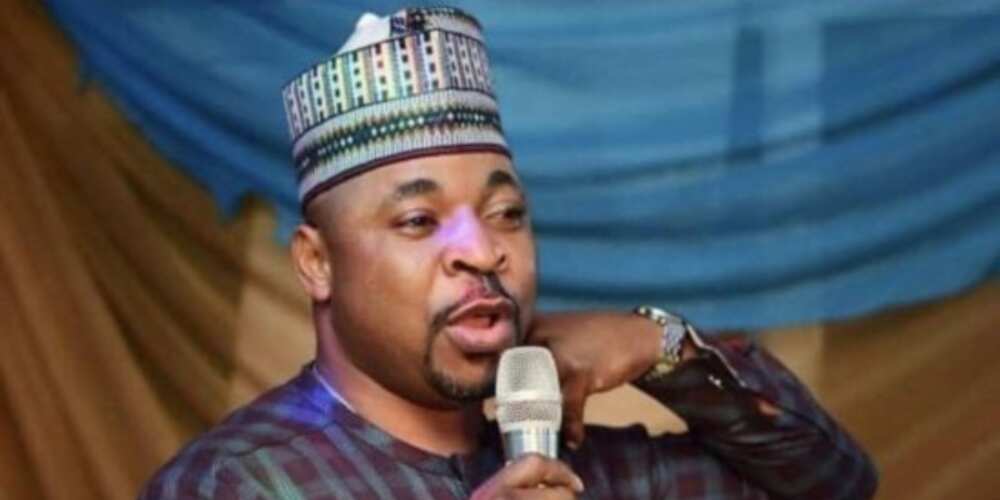 AIT News reports that in a letter dated January 12, 2023, and received by INEC on January 16, the LSPMC recalled that the National Union of Road Transport Workers (NURTW) has been suspended in Lagos state.
He urged INEC to disregard any relationship with the union and work with the LSPMC to ensure that sensitive election materials are effectively distributed across the state.
Oluomo in the letter also informed INEC that some states such as Oyo, Ogun, Ondo and Osun are also no longer under the NURTW.
According to Tinubu's ally, the above-listed states are under the respective state parks and garages associations.
He said that notification and request letter to INEC became necessary to avoid technical, logistics and deployment challenges that could affect elections in the states.
Considering the sensitivity of the elections across the country, Oluomo in a post on Instagram had described himself as a Jagaban loyalist.
Oluomo in the o]post said:
"I am an Asiwaju Bola Ahmed Tinubu Jagaban loyalist, I wear the Jagaban jersey, I've been a loyalist since 1999, the first Mecca i went is through his excellency in the year 2000, moreso, he has done a lot for me, he made me who i am today our relationship has been very cordial and strong in the area that I grew up in…"
"Don't Use MC Oluomo to Distribute Lagos Election Materials," Atiku's Aide Warns INEC
INEC has been warned against engaging the services of the Lagos State Parks Management Committee to distribute election materials.
An aide to PDP's presidential candidate, Atiku Abubakar, says the committee cannot be trusted to be unbiased.
The committee is headed by a known public figure who is a member of the APC presidential campaign council.
"You can't extricate yourself from APC failures," Shaibu tells Tinubu
Recall that Shaibu on Wednesday, February 1, said Tinubu is trying to detach himself from the APC due to the party's failures.
Tinubu had complained about Nigeria's exchange rate saying it has gone up from N200 to N800.
Earlier in Abeokuta, Tinubu complained about the scarcity of the new naira notes and petroleum products.
Source: Legit.ng