'You Can't Extricate Yourself From APC Failures,' Atiku Tells Tinubu
Atiku Abubakar says the recent comments by Bola Tinubu is an attempt to disentangle himself from the APC
The PDP presidential candidate stated that his APC counterpart is part and parcel of the ruling party
The former vice president also said Tinubu's recent comments suggest he is about to dump President Buhari
FCT, Abuja - The presidential candidate of the Peoples Democratic Party (PDP), Atiku Abubakar, has lambasted his All Progressives Congress (APC) counterpart Asiwaju Bola Ahmed Tinubu, for extricating himself from the failures of his party.
Atiku's special assistant on public communication, Phrank Shaibu, said this in a statement on Wednesday, February 1.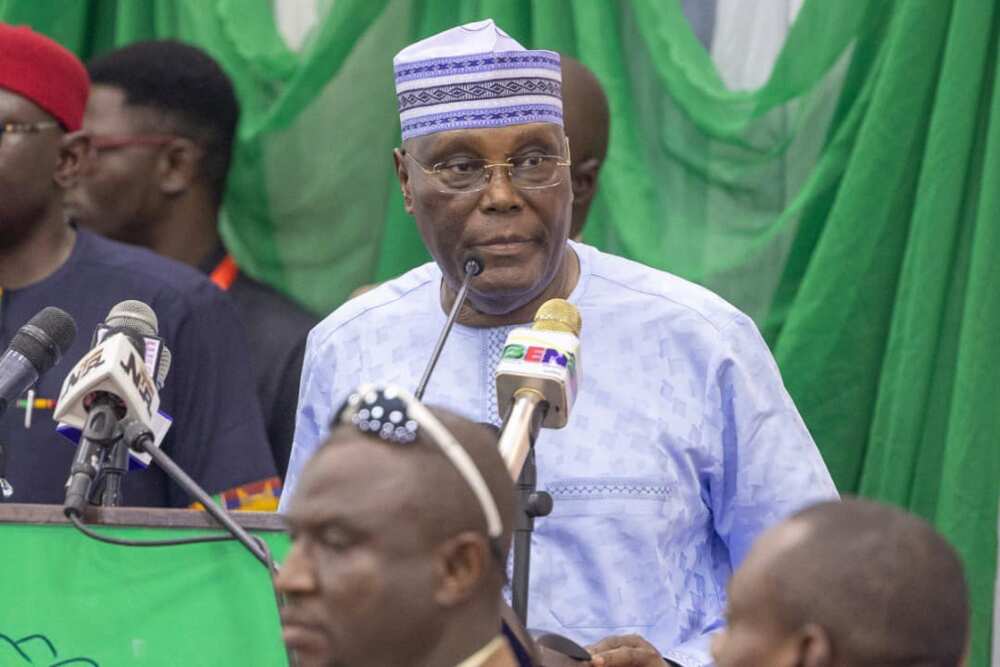 Shaibu was reacting to Tinubu's comment at the APC presidential rally on Tuesday, January 31.
Tinubu had complained about Nigeria's exchange rate saying it has gone up from from N200 to N800.
Earlier in Abeokuta, Tinubu complained about the scarcity of the new naira notes and petroleum products.
Shaibu said:
"Tinubu has disingenuously been criticising President Buhari, trying to extricate himself from the failures of the APC which he had vigorously defended in the last eight years.
"Tinubu is the APC, mind, soul and body. He was the national leader of the party even before Buhari became the presidential candidate. His latest outburst is nothing but diversionary tactics."
Shaibu described Tinubu as a politician who likes to throw his friends under the bus whenever there is a little challenge.
He added:
"When some disgruntled APC leaders were against Governor Akinwunmi Ambode's ambition, Tinubu threw Ambode under the bus. He ensured Ambode never returned despite entreaties from President Buhari, Governor Atiku Bagudu and several others.
"Curiously, he is now taking credit for Ambode's achievements including the transformation of the Oshodi district."
He predicted that as elections approach, Tinubu will increase his attacks against the president in order to distance himself from the APC.
He added:
"Tinubu should focus on his failing campaign and stop trying to deceive Nigerians who are on the receiving end of his failed party's misrule."
2023 elections: Atiku reveals he is in talks with Kwankwaso, Peter Obi
Meanwhile, Atiku has hinted that he is reaching out to his political opponents weeks before the 2023 presidential election.
The PDP presidential candidate also said one of his opponents may defect to his party before the elections.
The former vice president also dismissed the aggrieved state governors in the PDP, describing them as inconsequential.
PDP New Generation kicks off grassroot 'mop up campaign' ahead of 2023 elections
On its part, the PDP New Generation says it will commence a 20-day nationwide grass-root mobilization and awareness exercise tagged mop-up campaign to canvass votes for Atiku.
The initiative is aimed at creating more awareness and mobilize voters ahead of the 2023 presidential election.
Spokesperson of the PDP New Generation, Dare Akinniyi, on behalf of the director general of the group, Audu Mahmood, said the exercise will be carried out simultaneously across the country.
Source: Legit.ng