Lota Chukwu age and other 9 things to know about the actress
Rising Nollywood actress, Lota Chukwu is already a sensation among Nollywood fans. Do you want to know more about her age, career and lifestyle? Read the biography of this stunning actress here!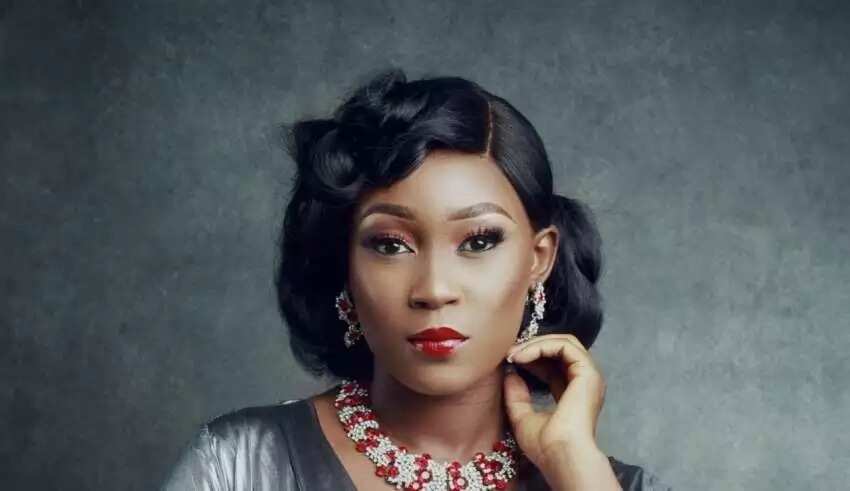 Lota Chukwu biography: everything you need to know about the young and successful star!
If Lota Chukwu is one of your favorite celebrities and you have been wondering how she came to fame and success, you are lucky. Here, you will be able to learn the complete biography of Jenifa's Diary star, from her childhood to her to starring on Jenifa's diary.
The future celebrity was born on November 29th, 1989, which makes her 29 years old. Her birthplace is Enugu State, and the most of her young years were spent in Benin, Edo State. Actually, her full name is Ugwu Lotachukwu Jacinta Obianuju Amelia, and she later made up a stage name Lota Chukwu out of her middle name.
The girl was the youngest of four. Her family was very religious, and her Christian parents raised their children in discipline. Lota says that they were not strict with them – they tried to make sure that their kids feel comfortable. Lota's older siblings took care of her, and her parents paid her a lot of attention. According to her, the biggest influence on her was her mother. However, she was not spoiled by her family and knew exactly what she wanted in life. When she discovered acting, she knew it is her true calling.
As it was mentioned already, Lota spent her childhood and teenage years in Benin, where she attended the primary and secondary school. It was in the secondary school that she first realized she wants to be an actress . She was a student of the University of Benin, and later she received an Agricultural Economics and Extension Services degree there. However, she did not want a career in agriculture. When she decided her real passion was acting, she enrolled at the Royal Arts Academy, where she made her first steps towards becoming an excellent actress. Her parents were supportive of her dreams, and Lota was really thankful to them for it.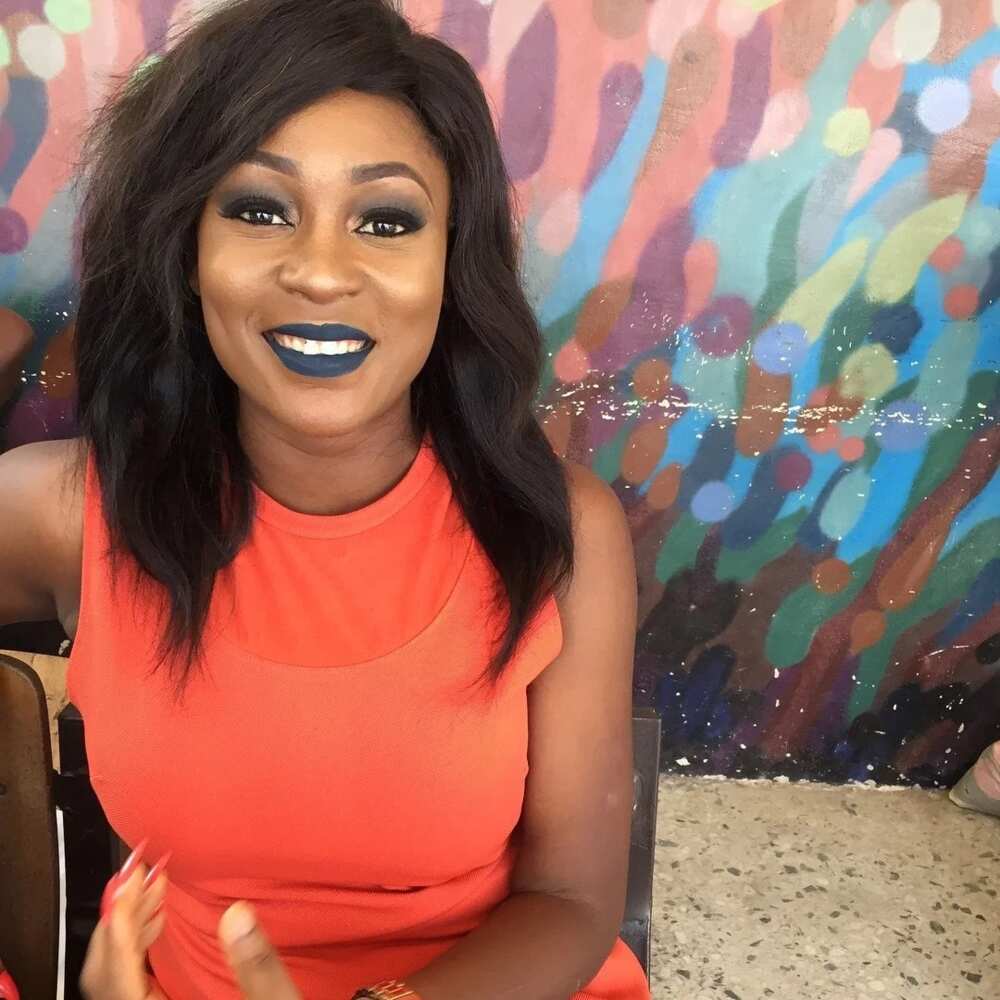 The first movie she was starred in was titled "Studio 113." Since then she started pursuing and developing her career in multiple award-winning films, such as "The Perfect Plan", "Fine Girl", "Iyore", "Spotlight", "Wind Chasers", and "The Arbitration". But the actual fame came to Lota Chukwu when she auditioned for the TV series "Jenifa's Diary", where she got a chance to play Kiki. Chukwu admitted that working on the set of these series was an absolutely unforgettable experience. She met a lot of new people who were fully committed to acting and learned a lot about other backgrounds and cultures. Lota Chukwu says that all the movies she played in shaped her personality and made her who she is today, so she is unable to define one of them as her major breakthrough.
Except acting, Lota is also a beauty queen – which is not a big surprise, because this woman is basically radiating beauty and talent! She took part in Nigerian pageants like "The Most Beautiful Girl in Nigeria". Lota Chukwu is definitely talented not only in acting, but other things too, and she is always determined to find new ways to succeed and express herself.
READ ALSO: Lota Chukwu biography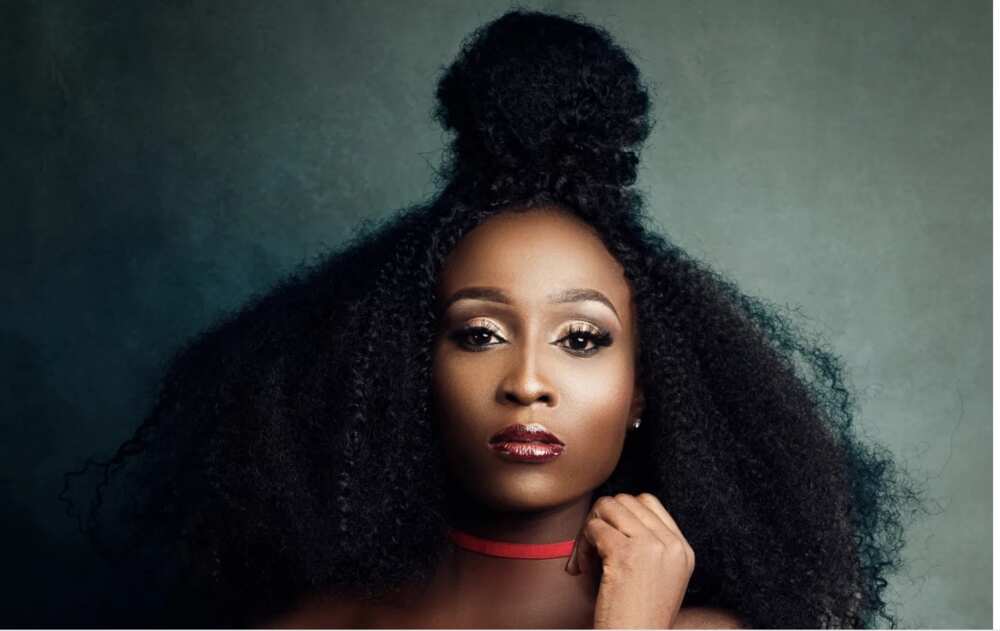 If you would like to know some interesting facts from Lota Chukwu's life, here are nine things you probably never heard of her. Some of these are really surprising!
Lota Chukwu has plans of producing her own movie. She realizes it is a hard work that requires a lot of patience and wants to concentrate mostly on acting for now, but there is a chance she will produce some movies in the future.
Fitness is another passion of Lota. She says that she takes care of her appearance a lot and tries to watch her weight and diet. When she is feeling like she is losing her usual shape, she pulls herself together and does yoga, which helps her to become mentally strong. Lota Chukwu advises everyone to do yoga because it is relaxing and beneficial, and is one of the reasons why she developed a strong personality.
Among her other interests, fashion definitely holds a special place. She enjoys picking the stylish clothes and appearing in them and really likes feeling beautiful. Lota says that she would like to develop her own clothing line in the future.
Aside from this, she enjoys cooking. She would never refuse to sacrifice some of her time to cook some delicious meals that are good for her health. Lota Chukwu's love for cooking led to her starting her own cooking show, which she is currently working on. She admits that she likes sharing her knowledge with people and meet new friends who have the same passion for healthy food as her.
One thing Miss Chukwu has learned from acting is to be always prepared for new challenges. This is how you can be able to deal with all of them, even the most demanding ones. Except that, Lota is sure that no matter how talented you are, it is not enough if you do not work hard. She is sure that there is no person who knows everything, and everyone should be open to learning. This is why whenever she is on set, she is trying to gain some new experience and learn things she never knew before.
The truth about Lota Chukwu husband is that he does not exist yet. The actress says that she is very romantic and has been waiting for her special person for a long time. A while ago, she joked about her boyfriend who is called Andre, but she was, in fact, talking about her Toyota car.
What about Lota Chukwu children? It was rumoured the actress is a single mother with four kids. In the end, it turned out that her statement about her kids was taken out of context because she was talking about her dogs. Lota owns four adorable dogs who meant the world to her, and she jokingly referred to her pets as her children. This was confirmed by Lota herself on her social media. As for the kids, she does not have them yet.
Speaking of her love for fashion, Lota says that she is really careful about her style, and the way she dresses usually depends on the occasion. Sometimes she can wear simple T-shirt and jeans, and at the other time, she wears gorgeous gowns. However, her most favourite clothing item is shoes. She owns a lot of them and feels incredible when she is able to pick the right ones that match the outfit.
In her free time, she likes to relax by watching various TV shows. She tries not to do anything fancy and just throw herself some lazy days in front of the TV.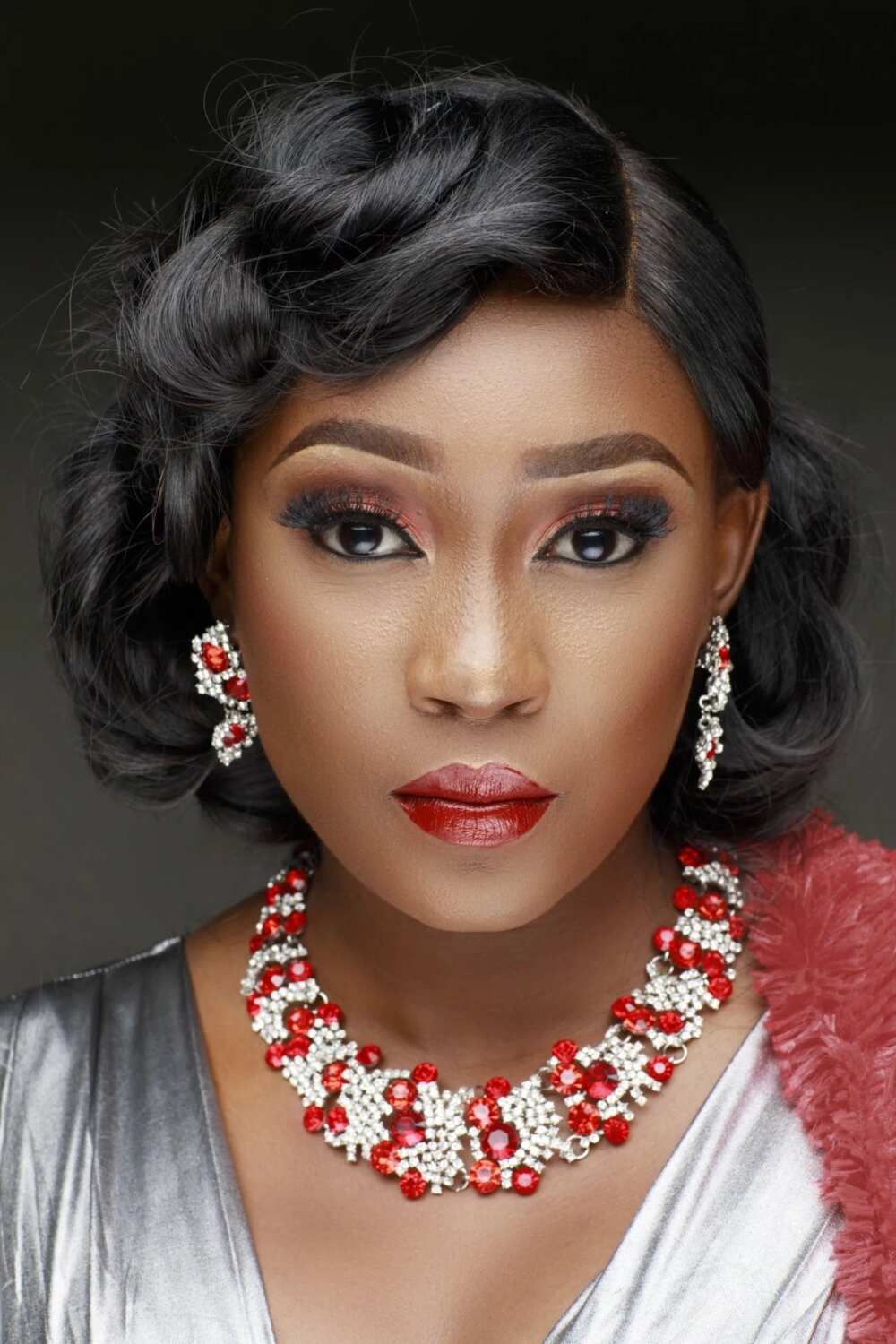 Lota Chukwu is an embodiment of a talented and cheerful person, and she is an inspiration for all the young people who want to earn respect and success in acting. Lota has a plenty of plans for the future, and we are hoping that we will hear a lot about her new projects.
READ ALSO: Omotola Jalade family history
Source: Legit.ng