Lizzy Anjorin profile: bio, age, family, house
Elizabeth Aishat Anjorin, best known as Lizzy Anjorin, is an award-winning Nollywood actress, producer, and entrepreneur. Until she revealed her life story, the actress was a mystery to her fans and colleagues. She managed to build a glorious career from humble beginnings in the streets. What is the story behind her success?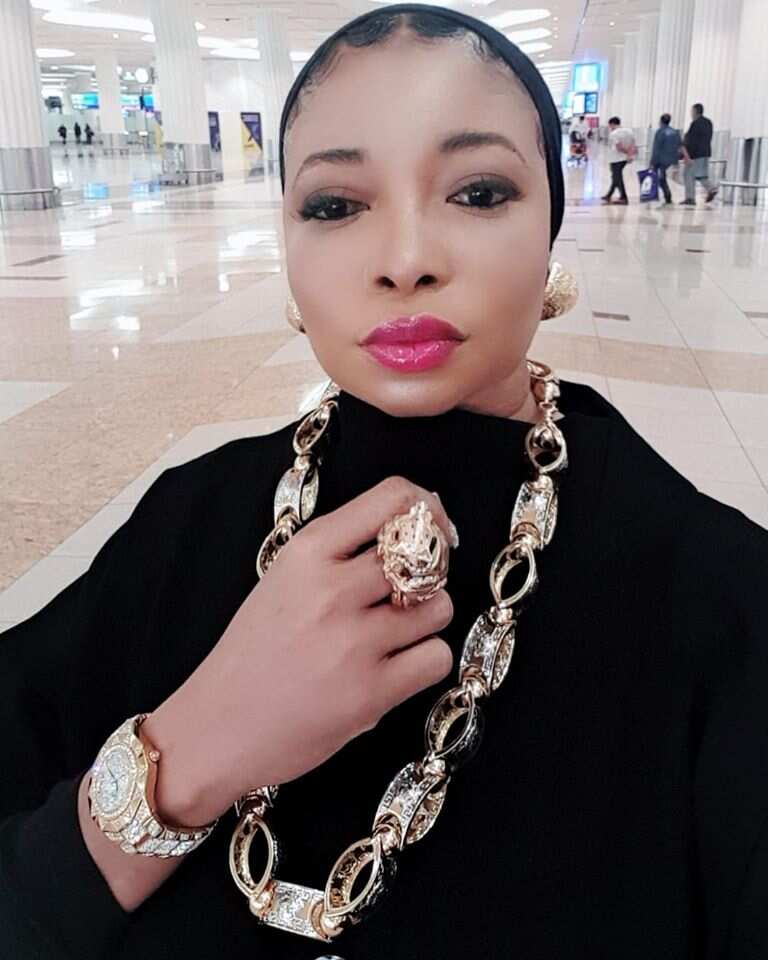 She once narrated her life story on her Instagram posts. She has attributed her success to the struggles she had while growing up. From living in the streets to working as a housemaid, the actress has experienced it all.
She decided to pursue acting to fulfill her passion and also escape poverty. When is Lizzy Anjorin birthday? Read on to learn more about Lizzy Anjorin biography
Lizzy Anjorin profile summary
Name: Elizabeth Aishat Anjorin
Date of birth: April 4
Place of birth: Lagos, Nigeria
Children: 1
Occupation: Actress, producer, and entrepreneur
Lizzy Anjorin age
How old is Lizzy Anjorin? What year was Lizzy Anjorin born? Elizabeth was born on the 4th of April. Her year of birth, however, is off the record.
Background
In her narration, the business mogul opened up on the struggles she had to go through before becoming so famous and rich. She inspired several people to own their stories and shine through them.
Liz and her mother struggled to make ends meet, working for over 20 hours a day. When she became a little bit older, she tried to find a job as a domestic assistant in houses of wealthy families.
She revealed that it was not easy, as she was mistreated in most households, or even accused of stealing money. Some stated she was not fit to do house chores.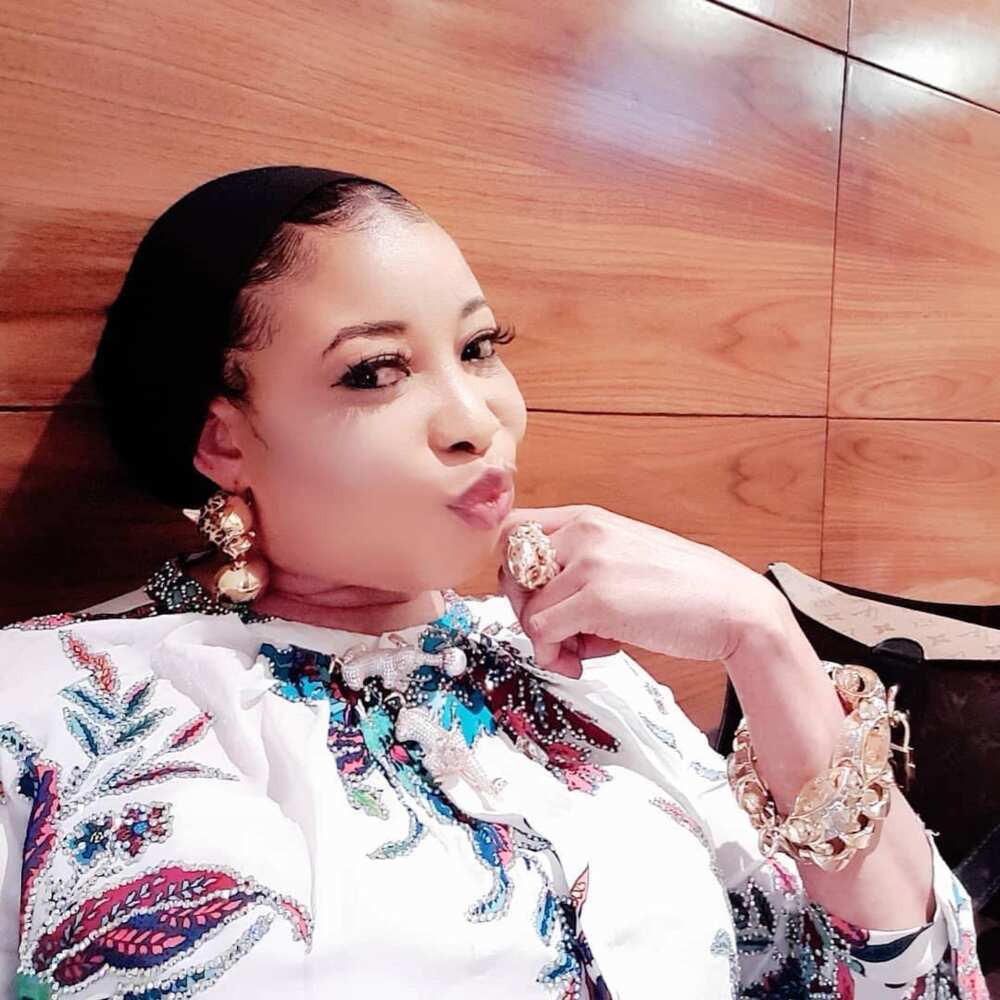 Unfortunately, the father of Lizzy's child passed away months after she gave birth. His family refused to accept her saying she was poor and hopeless. She had a hard time getting along with the family, especially his baby daddy's brother.
Luckily, her mother in law decided to take her to Jos. She did not stay for long and as soon as the baby tuned one, Anjorin went back to Lagos and left the kid with her.
When the actress moved to Lagos, she started working in the church, doing a thankless job. She was beaten, mistreated and even accused of being a witch because of her light complexion.
Later, she worked as a receptionist and began school at federal Poly Ilaro. To support herself and pay the school fees, Lizzy had to handouts to fellow freshers.
After taking the Joint Admission and Matriculation Board (JAMB) exams, she gained admission to Akungba University but did not know about it until a year later, when it was too late. Eventually, she was admitted to the University of Ogun State to pursue Transport Planning and Management.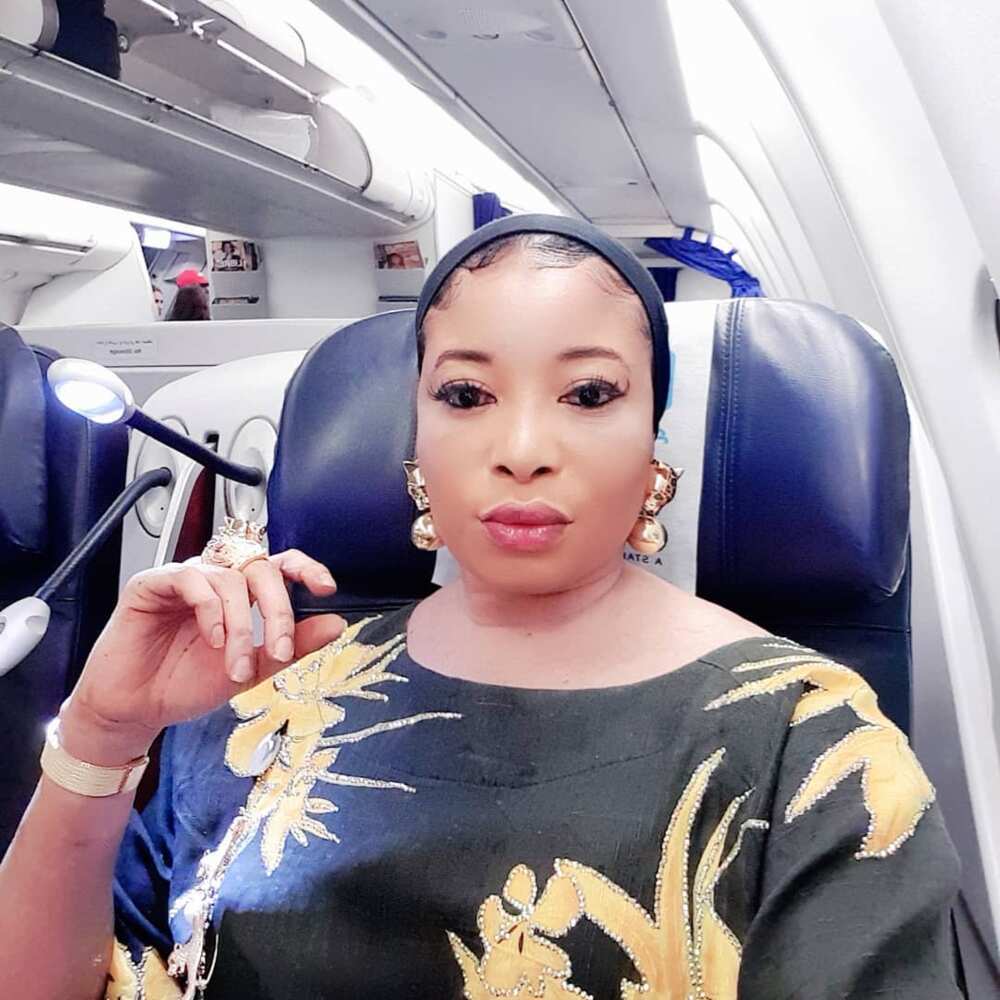 Lizzy Anjorin daughter
Lizzy gave birth to her daughter Rotimi when she was quite young. She showed her daughter's face to the public in 2011 when she was nine years old. The actress explained that she wanted to keep her daughter away from the so-called "star dizziness"
Career
The actress has starred in films like
The Dance Movie Project (2016)
Owowunmi (2010)
Arewa Ejo (2009)
Ise Onise (2009)
As a producer, Anjorin has worked on films like
Tolani Gbarada
Gold
Iyawo Abuke
Kofo Tinubu
Kofo De First Lady
Owo Naira Bet
For her role in movies, has she bagged the following awards
Young Achievers Awards (2012)- Best Actress
City People Entertainment Awards (2014)- Yoruba movie Personality of the Year
City People Entertainment Awards (2017)- Special recognition awards
City People Entertainment Awards (2017)- Female Yoruba Movie Personality of the year
Toyin Abraham and Lizzy Anjorin
Actress Toyin took the legal way to clap back at Anjorin who accused her of using one blog, Gistlover.com to troll her. She posted a photo of the 'cease and desist' letter, adding that her attorneys had taken up the issue.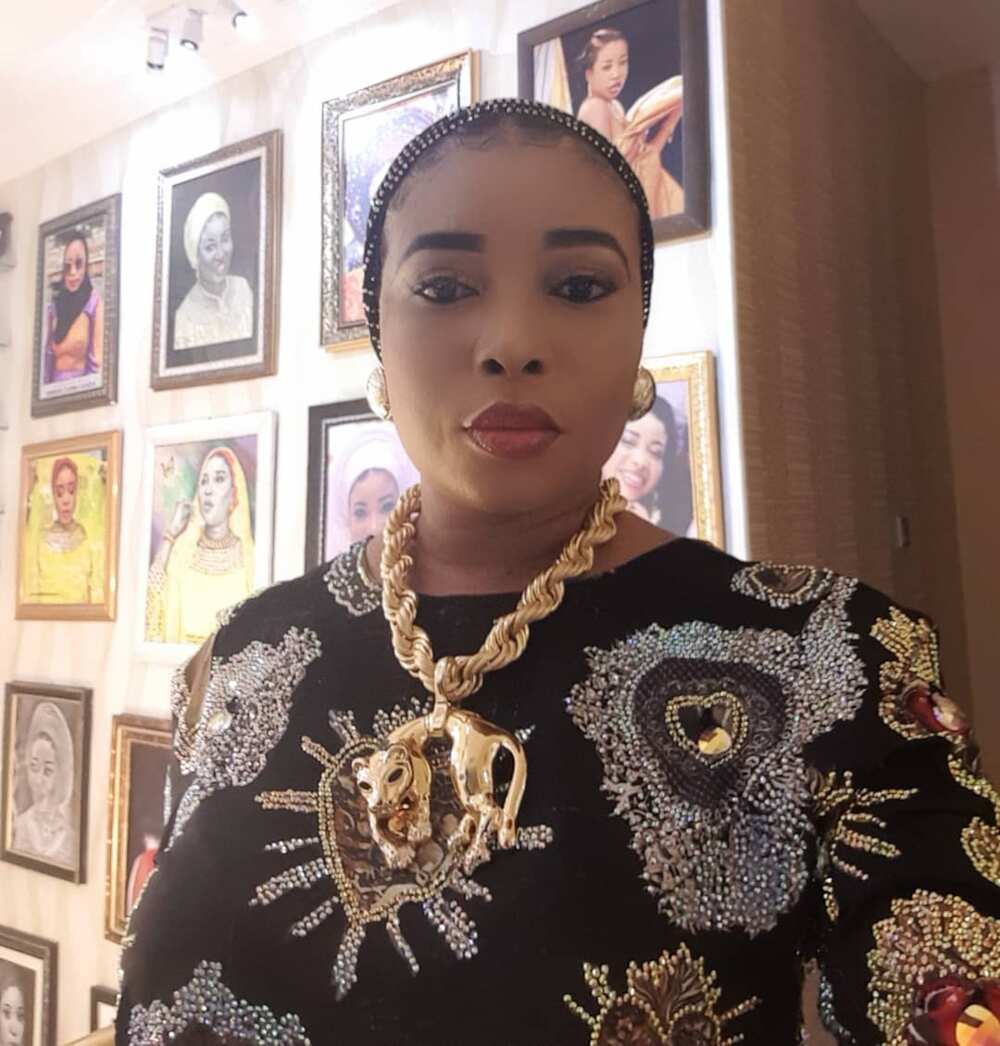 Lizzy Anjorin Instagram
The actress and entrepreneur is active on Instagram. She often posts photos and videos of herself and her business. With over 2.8k posts, she has an audience of over 1.3 m followers.
Lizzy Anjorin ankara style is evident in her posts from Instagram. She also brings on stylish Ankara clothing under her collections.
Lizzy Anjorin marriage
Who is Lizzy Anjorin husband? The actress was rumoured to be married to Alaafin of Oyo. This was after she was spotted sitting beside him.
Lizzy Anjorin and Iyabo Ojo
The actress took to Instagram to write the fellow actress a birthday message. She revealed that the actress Iyabo Ojo is as wealthy as her.
Lizzy Anjorin house
Her new house was completed in June/July 2019, the period around which she usually completes her other houses. In the Instagram caption, she also gave a testimony of the struggles and accomplishments she had around that time.
Lizzy Anjorin net worth
Her net worth is about $1 million.
Lizzy Anjorin new car
The entrepreneur added a Range Rover to her collection. She revealed it on March 8, 2018, on her Instagram page. In a long caption, she thanked her 'Sugar daddy' for surprising her with the Range Rover.
Today, Lizzy Anjorin is a living example of human strength. She is a wonderful actress, a loving mother and a strong personality indeed. Her story of rags to riches is an inspiration to many in Nigeria and beyond.
Source: Legit.ng