Stephen Colbert wife Evelyn McGee-Colbert biography: Who is she?
Steven Colbert wife works in Hollywood like her husband. Her name is Evelyn McGee-Colbert. She has been married to the TV host for more than two decades, and they are still going strong. Find out everything you have always wanted to know about Stephen Colbert wife story.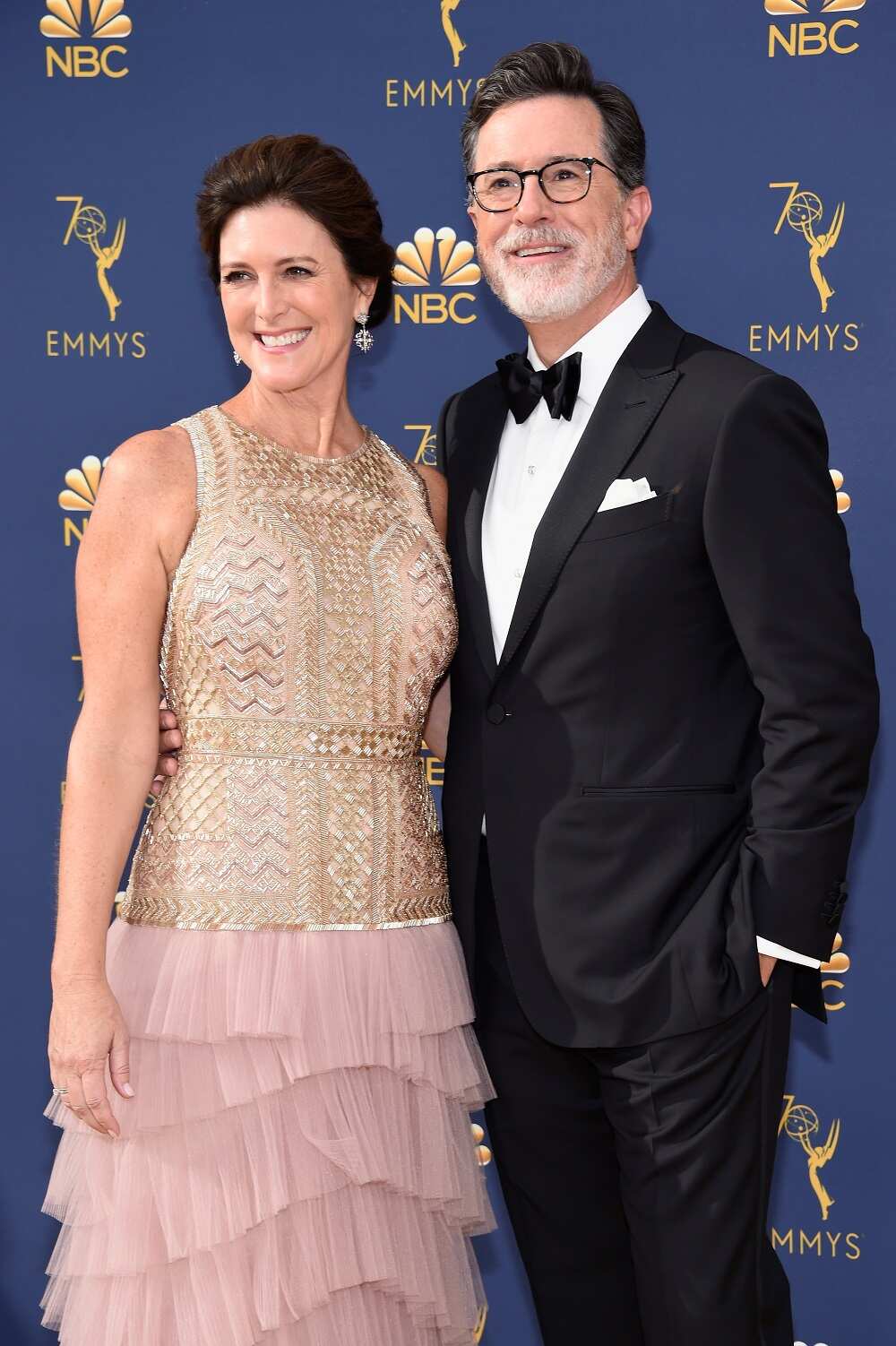 When it comes to being an on-screen star, Evelyn is surely not as famous as her husband, but she has a good number of on-screen performances too. She has played impressive characters on different television and film productions such as The Hobbit: The Desolation of Smaug, Strangers with Candy, and more.
Profile summary
Name: Evelyn McGee-Colbert
Birthdate: July 23, 1963
Age: 57 years (as of 2020)
Place of birth: Charleston, South Carolina
Nationality: American
Zodiac sign: Leo
Occupation: Actress, producer
Net worth: Over $1 million
Who is Stephen Colbert wife Evelyn McGee-Colbert?
Evelyn McGee hails from South Carolina, USA. She was born in Charleston, South Carolina.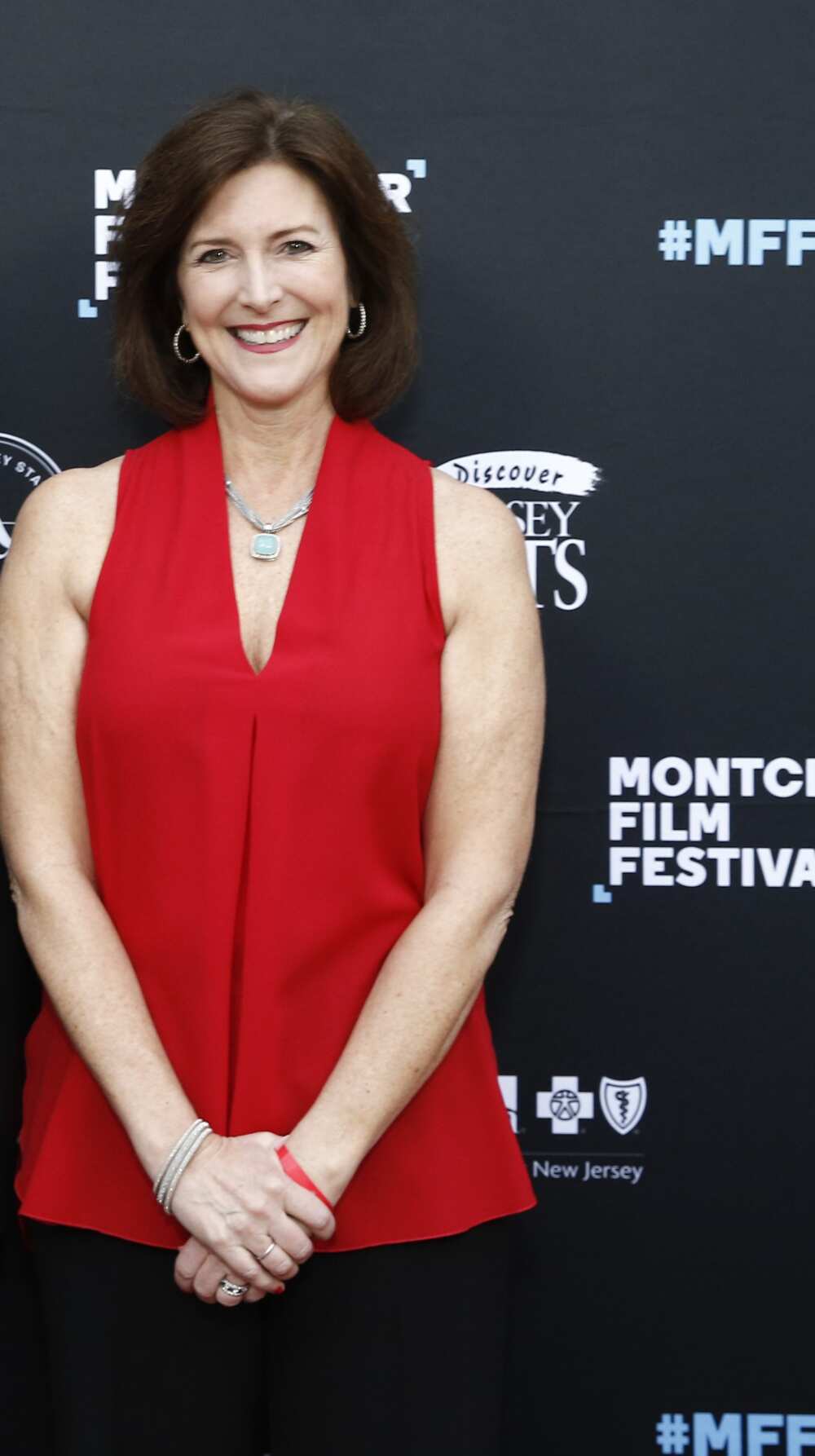 Evelyn McGee-Colbert father joseph McGee owns the Buist Moore Smythe McGee law firm. Joseph is a renowned litigation attorney and politician. He was a South Carolina house of representatives member for six years.
How old is Evelyn Colbert?
The beautiful wife of Stephen Colbert was born on July 23, 1963. This means that Evelyn McGee-Colbert age is 57 years as of 2020.
Her husband Stephen Colbert is the well-known talk show host of The Late Show with Stephen Colbert on CBS.
Education
Evelyn McGee was a student of English and Drama at the University of Virginia College of Arts and Sciences. She graduated from the university in 1985.
Career
Evelyn McGee is an actress and producer, known for The Hobbit: The Desolation of Smaug (2013). In 1999, she was featured in the critically acclaimed TV series Strangers With Candy, and in 2005, she starred in its movie release, Strangers With Candy.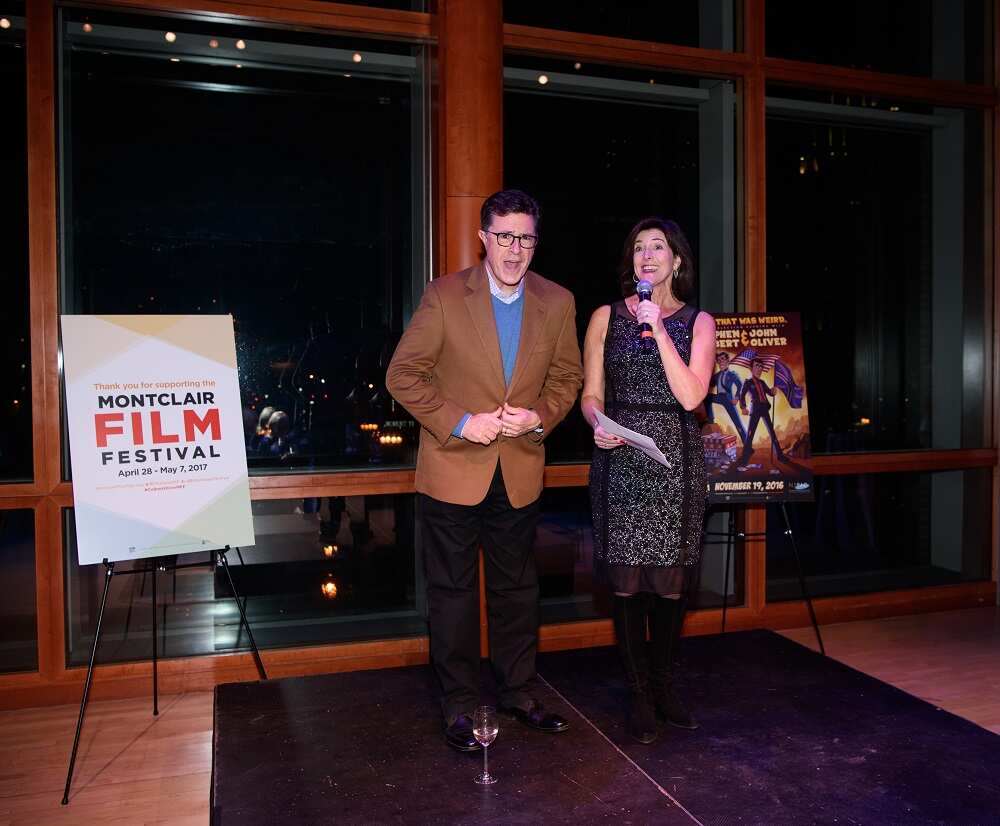 Evelyn is the executive producer of a documentary titled, In & Of Itself.
Here are some of the films and television productions that Evelyn has featured in.
Movies
The Hobbit: The Desolation of Smaug (2013): Laketown Spy
Strangers with Candy (2005): Clair Noblet
Television series
Alpha House (2014): Correspondent / Booker
Strangers with Candy (1999): Chuck's Mother / Nurse Chestnut
Producer credit
 In & Of Itself (2020): Executive producer
Evelyn has also supported her husband's career over the years. She helped her husband transition from the character he played for ten years on The Colbert Report to his job as a top TV show host.
After Stephen left The Colbert Report and joined CBS in 2015, he was unable to easily make the change in personality from the character he played on his Comedy Central show to the personality that was needed to be the host of CBS's The Late Show with Stephen Colbert.
Some people even called for him to be replaced with James Corden.
Evelyn helped her husband settle into his new job. Her husband later established his position as The Late Show host after his successful interview with then-Vice President Joe Biden.
How did Stephen Colbert meet his wife?
Stephen Colbert and wife Evelyn McGee-Colbert have been together for more than 27 years. The story of how Stephen Colbert met his wife is an interesting one.
They met in 1990, at the Spoleto Festival in South Carolina.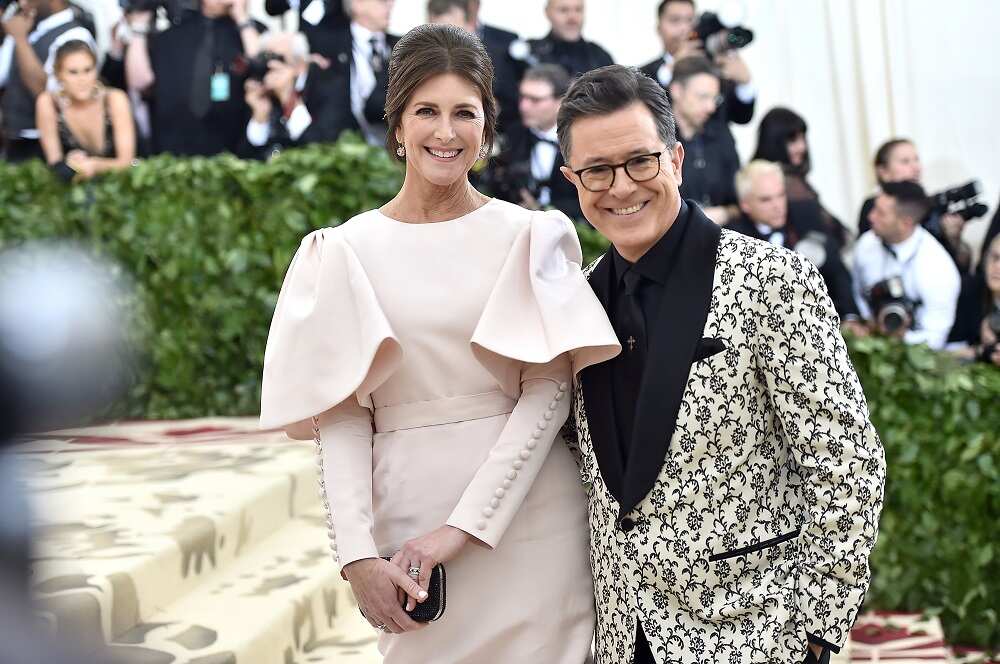 Stephen, at the time, was sure that he was not ready to be married. He met Evelyn, and instantly, all he could think of was her becoming his wife.
Stephen Colbert Evelyn McGee-Colbert romantic relationship started more than two decades ago in Charleston, South Carolina. Stephen had gone back to his hometown of Charleston in South Carolina to take some time to make a decision after his then-girlfriend wanted them to either get married or break up.
After talking to his mother about his situation, he came to the conclusion that getting married at that time was not what he wanted for himself.
While still in Charleston, Stephen followed his mother to a premiere at the Spoleto Festival wearing a dashing suit because his sister did not want to go. It was at the festival that Stephen Colbert and his wife met.
The comedian said that he knew she was the woman he would marry immediately he set his eyes on her at the venue of the premiere.
The two had been "shooting eye" at each other across the room, and when Stephen finally decided to talk to her at the after-party, they realized that they had known each other since they were kids, and their family knew each other too.
The comedian could not believe his luck that night. He felt that the beautiful lady did not really like him. He thought she was only being a polite southern lady, and the only reason she talked to him for two hours was that she did not want to be rude by walking away from him.
So, when someone else joined them and began talking to Evelyn, Colbert decided to turn his back from her for a minute to give her the chance to walk away from him without appearing rude.
However, to his surprise and joy, he turned around after a minute and she was standing right there and smiling at him. They have been together ever since.
The lovebirds got married in 1993. Stephen and Evelyn McGee-Colbert wedding was held on October 9, 1993.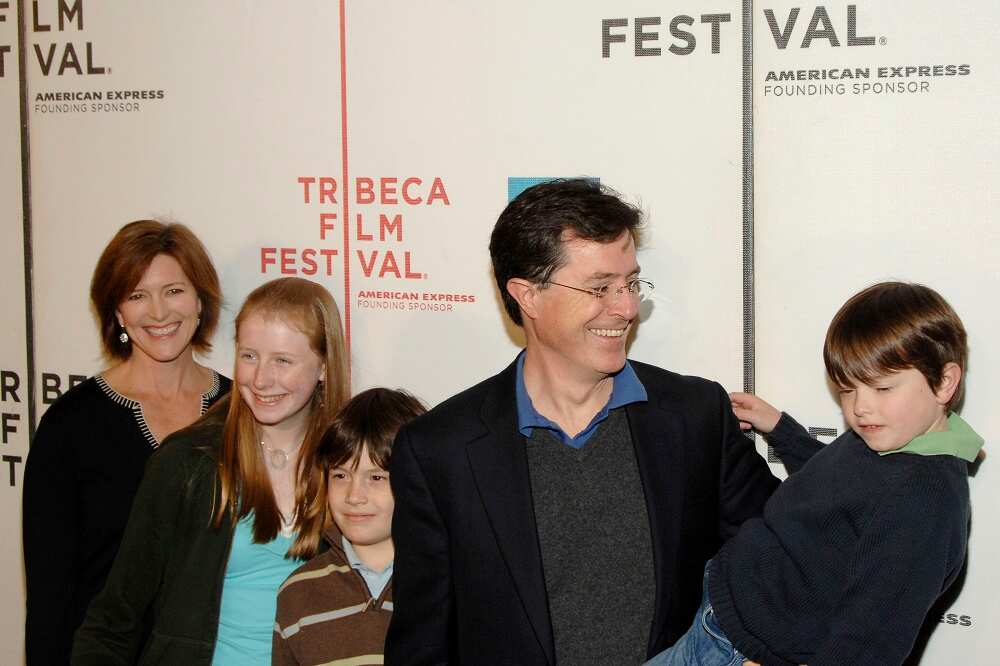 The couple's union has produced three kids. Stephen and Evelyn McGee-Colbert kids are Madeleine — born in 1995, Peter — born in 1998, and John, who was born in 2002.
Net worth
Evelyn's net worth is estimated to be over $1 million as of 2020.
Stephen Colbert wife Evelyn McGee-Colbert is an actress and producer. She has been married to the famous TV host for decades, and they have three children together
READ ALSO: Mikaela Spielberg biography: Who is Steven Spielberg's daughter?
Legit.ng covered the life story of Mikaela Speilberg, who is one of the children of top Hollywood filmmaker Steven Spielberg.
Mikaela Spielberg is the adopted daughter of Steven Spielberg and Kate Capshaw. Mikaela, who is also a fashion designer, has decided to produce solo adult films in an effort to do a job that satisfies her and other people in a way that feels good.
Source: Legit.ng