Ramon Estevez bio: partner, net worth, age, siblings
Ramon Estevez is a popular film actor and producer from the United States of America. He debuted after featuring in several films and TV series. Cadence and Was Then… This Is Now were the main movies that resulted in his fame. Jesse Hawkes was Ramon's first TV show. As Ramon Sheen, he is known to manage the Estevez Sheen Productions. He has also written several plays for different platforms.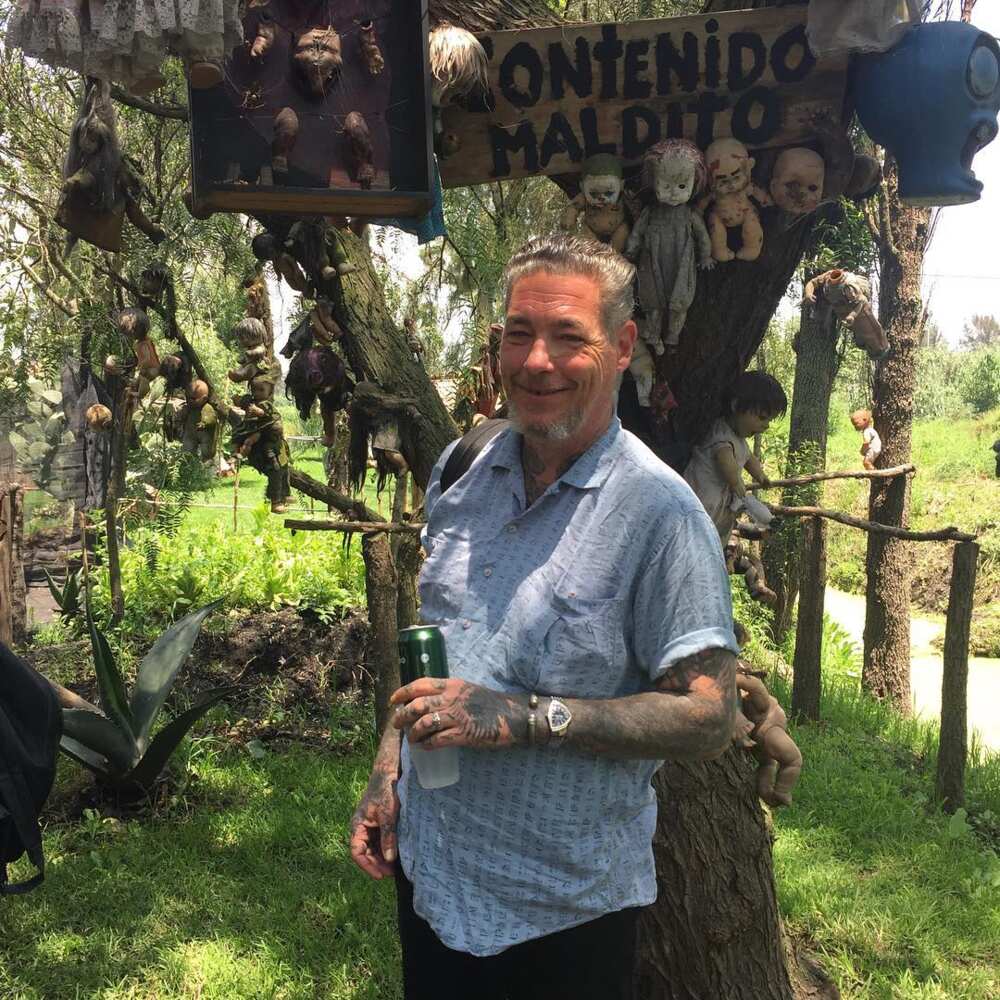 Since 1982, Ramon has been in the film and entertainment industry, majoring in acting. Taking significant roles in various movies has helped the celebrity perfect his acting skills in the film industry. The actor also worked as a songwriter for Diamond Rio's record of It's All in Your Head in 1996. His competent skills and abilities have improved his work in the film theaters.
Profile summary
Birth name: Ramon Luis Estevez
Stage name: Ramon Sheen
Date of birth: August 7, 1963
Zodiac sign: Leo
State of residence: New York
Eye color: Dark brown
Hair color: Black
Nationality: American
Profession: Film director and actor
Early life
The celebrity is the second born lad of actor Martin Sheen and actress Janet Sheen. He was born and raised in New York, United States of America. The actor's descent is of Spanish, Scottish, English, and Irish. Ramon Estevez brothers are Emilio Estevez and Charlie Estevez. He has one sister, Renee Estevez, who is an actress. Interestingly to note, Ramon Estevez parents have been a great inspiration to their children. This is regarding the fact that both parents and children are active participants in the film and entertainment industry.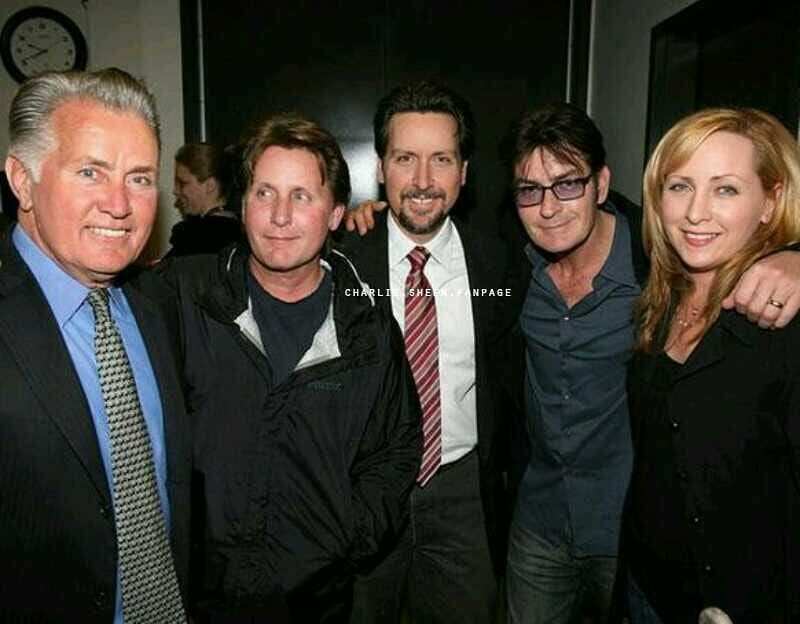 The celebrity and his siblings attended Santa Monica High School in Santa Monica, California. During his high school life, Ramon was recognized as the most talented dancer. He was also awarded for being the best school choreographer in Oklahoma.
Career
The celebrity started working alongside his father at a tender age. His uncle, Joe Sheen, has supported him throughout his career life. Ramon has been captured featuring in many movies alongside Emilio, his elder brother. He has been involved in the development of Warner Bros, a well-known film production company in America.
The celebrity is the managing director of his father's company, Estevez Sheen Film Production Company. He is also a celebrated star after he filming in Jesse Hawkes, a TV series produced in 1989. Following several appearances on stage, he managed to win the hearts of many film enthusiasts globally.
Ramon Estevez movies
Here is a list of the famous films that the celebrity has featured in:
Whispers as David Hutchinson in 2015
Shadow Conspiracy as Mr. Jones in 1997
The Expert as Tomas in 1995
Sandman as Jake in 1993
Alligator II: The Mutation as Pedro in 1991
Cadence as Gessner in 1990
Beverly Hills Brats as Sterling in 1989
The Dead Zone in 1983
That Was Then… This Is Now in 1985
A State of Emergency in 1986
Turnaround in 1987
Fall of the Eagles in 1989
Esmeralda Bay in 1989
A Man of Passion in 1989
Cadence in 1990
TV Shows
The television actor has played significant roles on several television shows and programs as listed below:
In 2015-Grace and Frankie Reggie
In 1999-The West Wing Businessman
In 1990-Zorro Ramon Escalante
In the Custody of Strangers
In 1982-The Fourth Wise Man
In 1989-Jesse Hawkes
In 1990-1991-Zorro
In 2002-Revealed with Jules as Asner
In 2003-The West Wing
In 2007-The Dame Edna Treatment
In 2012-Anger Management as a Co-Producer with Charlie Sheen
Awards and achievements
The famous film director and actor has achieved a lot of things since he joined the film and entertainment industry. He has won several awards and qualified for many nominations on different platforms. In 2017, Ramon received the L.M. Montgomery's Anne of Green Gables for his outstanding character in many movies. After featuring in the best fiction-family comedy film, the celebrity was nominated for the 2018 Canadian Screen Awards.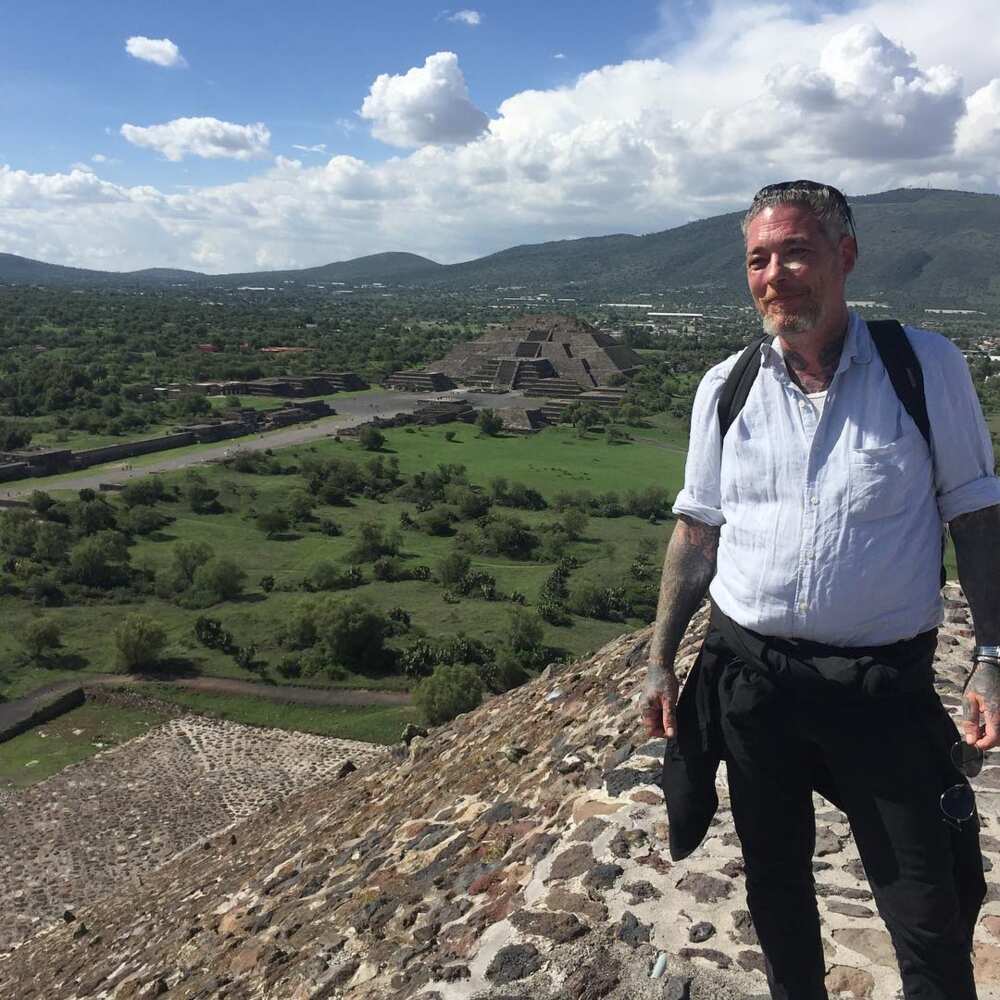 Who is Ramon Estevez partner?
The celebrity is very secretive concerning his love life. However, he was once in a relationship with Paula Abdul and Denise Richards' sister, whose name is not revealed. After separating from his wife, she left him three kids who are Katherine Estevez, Luis Jr. Estevez and Christopher Estevez. As of 2020, Ramon is engaged to David Woodbury. The couple has shared most of its happy moments with the kids. Estevez and his love partner have raised the children with a lot of love.
Ramon Estevez and David Woodbury are supporters of the LGBT community in the United States of America. This news surprised most of Ramon's fans and family members too. However, the couple seems to live happily, enjoying each other's company, love, and comfort. Their marriage is one of the most successful in America.
Facts about Ramon Estevez
He is younger than Emilio but older than Charlie and Renee.
He has also been featured in several movies with his father and brothers.
The celebrity is the managing director of his father's company, Estevez Sheen Film Production Company.
Ramon has also written songs for the Diamond Rio Group, which performs in the western region of America.
As a high school choreographer, he taught Robert Downey Jr how to tap dance.
He is an uncle to Taylor Estevez, Rose Sheen, Paloma Estevez, and Sam Sheen.
Ramon Estevez height is 1.78 meters.
What is Ramon Estevez latest news?
The celebrity appreciated the Southeast Region District Orange is at Heart Group on March 13, 2020. The group provides basic needs to people who are less fortunate in the society. He wrote on his Twitter handle that he is ready to support the group in all ways possible. Along with his brother Charlie Estevez, the celebrity has been acting in Anger Management, a TV series since 2012.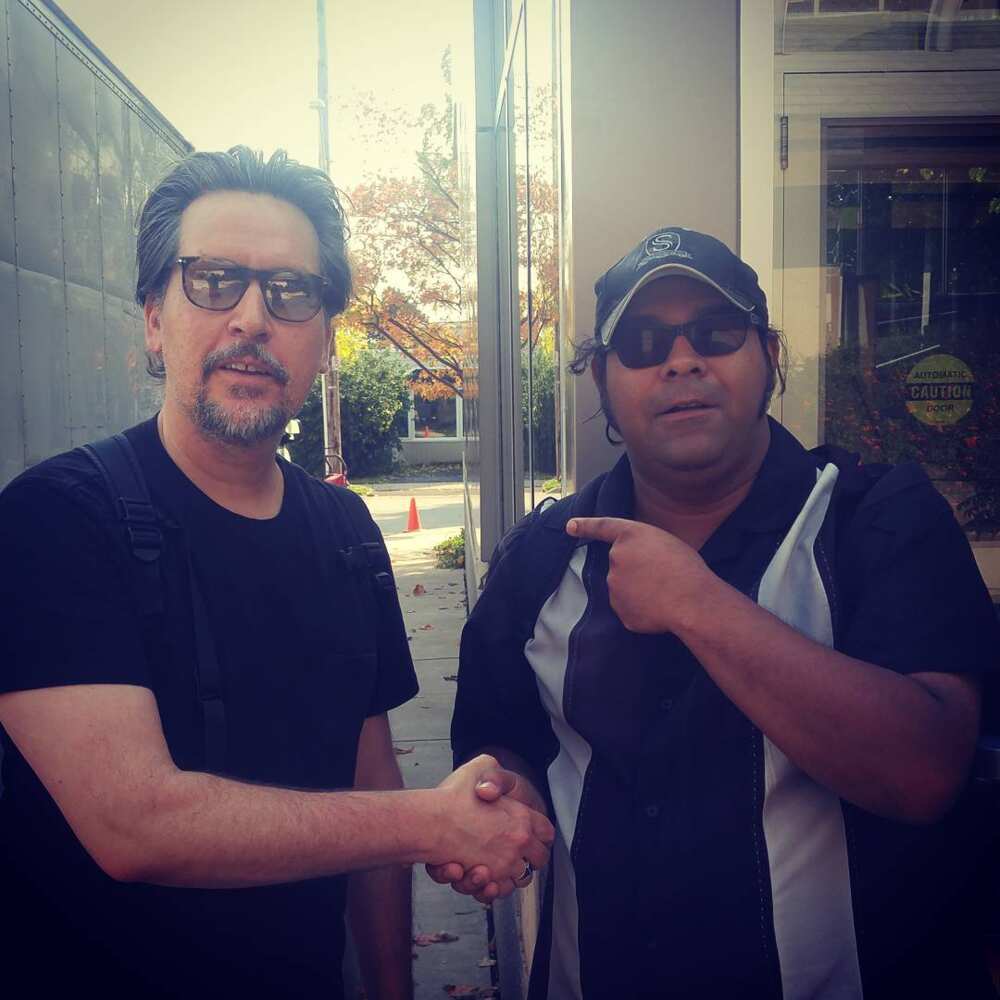 The show airs on FX television. He is the co-producer of all episodes to be shown in the TV series. As of 2020, Ramon Estevez age is 56 years. He likes traveling to different parts of the world to meet other celebrities and share a lot with his fans.
How much is Ramon Estevez net worth?
The talented celebrity has a net worth, which is estimated to be 3 million dollars. Ramon has worked hard in the film and entertainment industry to earn this massive wealth. He has not disclosed the amount of his salary. His active participation in film production has earned him a celebrated name globally since he made his debut in acting. The celebrity looks forward to earning more money as long as he is within the film and entertainment industry.
Ramon Estevez images
Here are some stunning photos of Ramon, the famous American actor: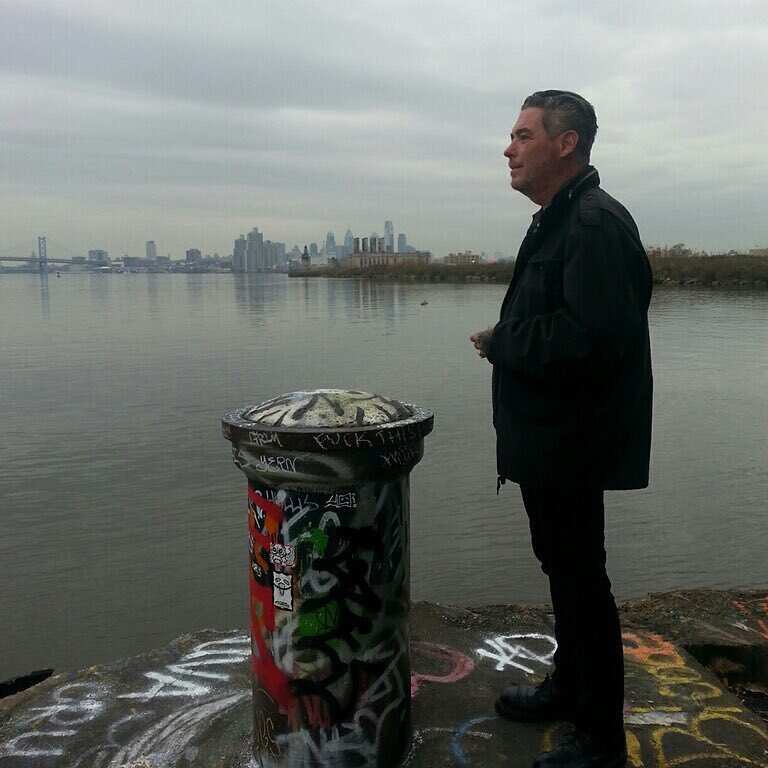 The actor poses for a photo below while having fun: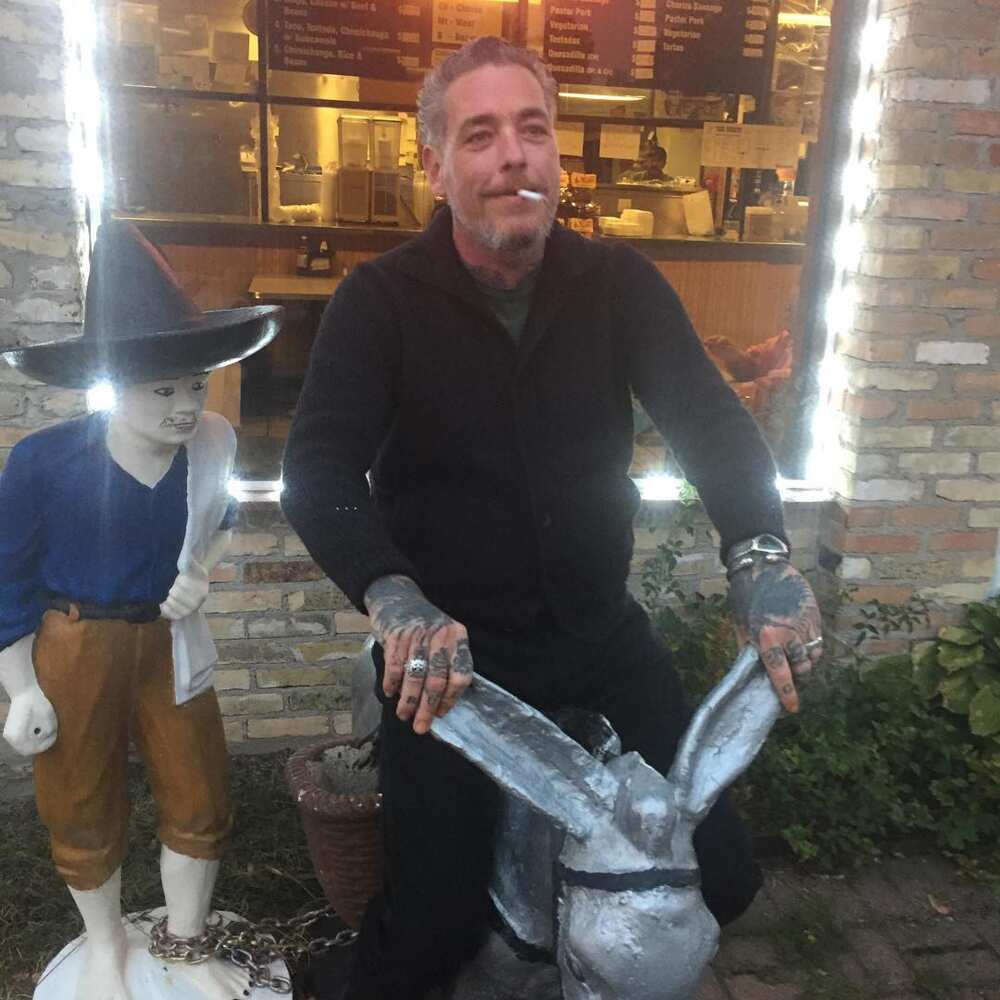 Ramon Estevez is an admired Hollywood actor who leads a successful life. He is one of the best actors in the film and entertainment industry. Ramon Estevez mother, Janet Templeton, has been an encouraging pillar for her son to be the best actor over the years. He achieved most of his objectives at an early age. The celebrity has many fans all over the world. He is an inspiration for many upcoming actors in the film industry.
Source: Legit.ng