2023: Dangerous Time for APC As Najatu Makes Biting Allegation Against Tinubu
Najatu Mohammed has claimed that the APC presidential primary election which produced Tinubu was rigged and manipulated
Najaatu who said she was planning to vote for Vice President Yemi Osinbajo alleged that delegates were bribed to vote for only Tinubu during the primary
The former APC bigwig added that her decision to back Osinbajo was informed by the fact that he is educated, young and brilliant
Najatu Mohammed, a former campaigner for Asiwaju Bola Ahmed Tinubu, the presidential candidate of the All Progressives Congress (APC), has made some allegations about his emergence as the ruling party's flagbearer.
Najatu claimed that the APC primary which produced Tinubu was rigged, manipulated, and fraught with vote-buying.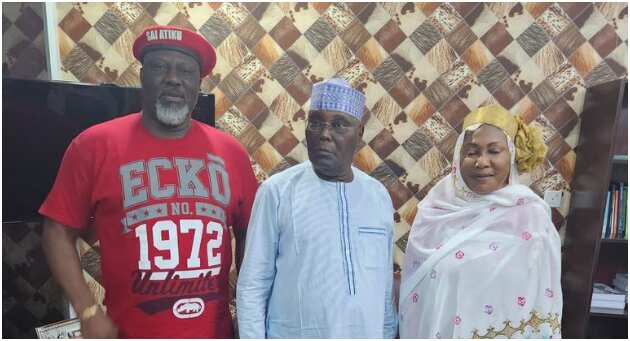 The northern female politician who said she did not attend any of the meetings and had no interest in the primary noted that she could not deliver herself from the shackles of the party at the time.
Her words:
"When Tinubu emerged, he emerged in the most corrupt way. I knew how delegates were given money to go and vote, but it was not just to go and vote; the name Asiwaju was written on each ballot paper.
"They were only paid to go and drop it in the box. For that reason alone, I had no interest in that primary election. Yes, I was in the APC, but I couldn't even liberate myself at that point in time. I waited, but I never attended any of the meetings, and I was not interested in anything."
I was rooting for Osinabjo at APC presidential primary - Najaatu
During an interview with The Punch on Sunday, January 29, she disclosed that she actually had Vice President Yemi Osinbajo in mind during the APC presidential primary.
The former chieftain of the APC said she was backing Osinbajo because he was much younger, brilliant, and educated.
She stated:
"Let me tell you what really happened. In the first place, I did not support Tinubu as a presidential aspirant; my support was for Professor Yemi Osinbajo from day one.
"In fact, I had sent emissaries to Osinbajo to come out and contest, that he is relatively young, well-educated, proactive, and brilliant."
Najatu Muhammad reveals why she can't support Tinubu
Hajiya Najaatu Muhammad had questioned the mental capabilities of Asiwaju Bola Ahmed Tinubu, the APC presidential candidate.
Najaatu who said she followed Buhari blindfolded without an agenda insisted that Nigeria's next president must be mentally sound.
She disclosed this in a recent interview.
Source: Legit.ng