Elections: Vote Candidates With Traceable Sources of Wealth, Peter Obi Urges Nigerians
Peter Obi, the Labour Party presidential candidate, has again cautioned Nigerians on being wary of the kind of politicians they vote for
The former Anambra state governor stated that those canvassing for votes should have a verifiable background
Obi added that citizens should reject any candidate whose wealth cannot be traced to a legitimate source
Minna - The presidential candidate of the Labour Party, Peter Obi, has called on Nigerians to ensure they vote for candidates whose sources of wealth can be traced.
Obi made the statement during the Labour Party presidential campaign rally in Minna, on Thursday, January 19.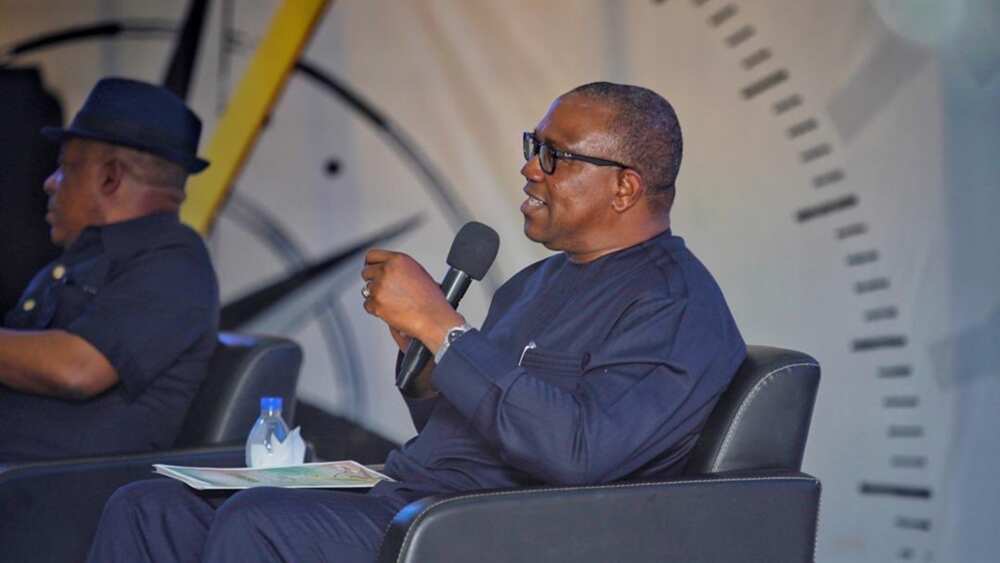 He said the sources of wealth of some of the presidential candidates of other political parties are not traceable, adding that they have questionable characters and lack integrity.
Punch quoted him as saying:
"Vote people with integrity not people who do not know where their certificates are nor people whose ages are controversial.
"Some of them, you cannot even trace their sources of livelihood and those are not the type of candidates Nigeria need at the moment.
"If they bring their money and ask you to vote for them, collect the money because it is your money that they stole and then vote for us."
Obi also urged the people to vote for young people who have the strength and capacity to face the rigours of governance rather than old people.
Peter Obi decries worsening economic situation in Nigeria
ThisDay reports that at the rally, Obi decried the worsening economic situation in the country, saying Nigerians are going through hell.
He also promised to complete the construction of the Baro Port started by the Buhari-led government.
He added that he will ensure that Nigeria utilises its abundant natural resources to grow its economy, adding that the turnaround of the country will begin from Niger state.
2023 elections: Peter Obi better than other candidates, Obasanjo insists
Former President Olusegun Obasanjo has said Obi is better than other candidates in Nigeria's forthcoming presidential election.
Obasanjo made the comment on Thursday, January 19, 2023, in Abeokuta, the Ogun state capital, while featuring in an interactive session.
The former president had, in a New Year message, titled 'My appeal to all Nigerians, particularly young Nigerians', expressed his support for Obi.
Source: Legit.ng